New Contract Catalog
At nanimarquina contract we put at your disposal all our knowledge, experience and completed projects, in catalog format.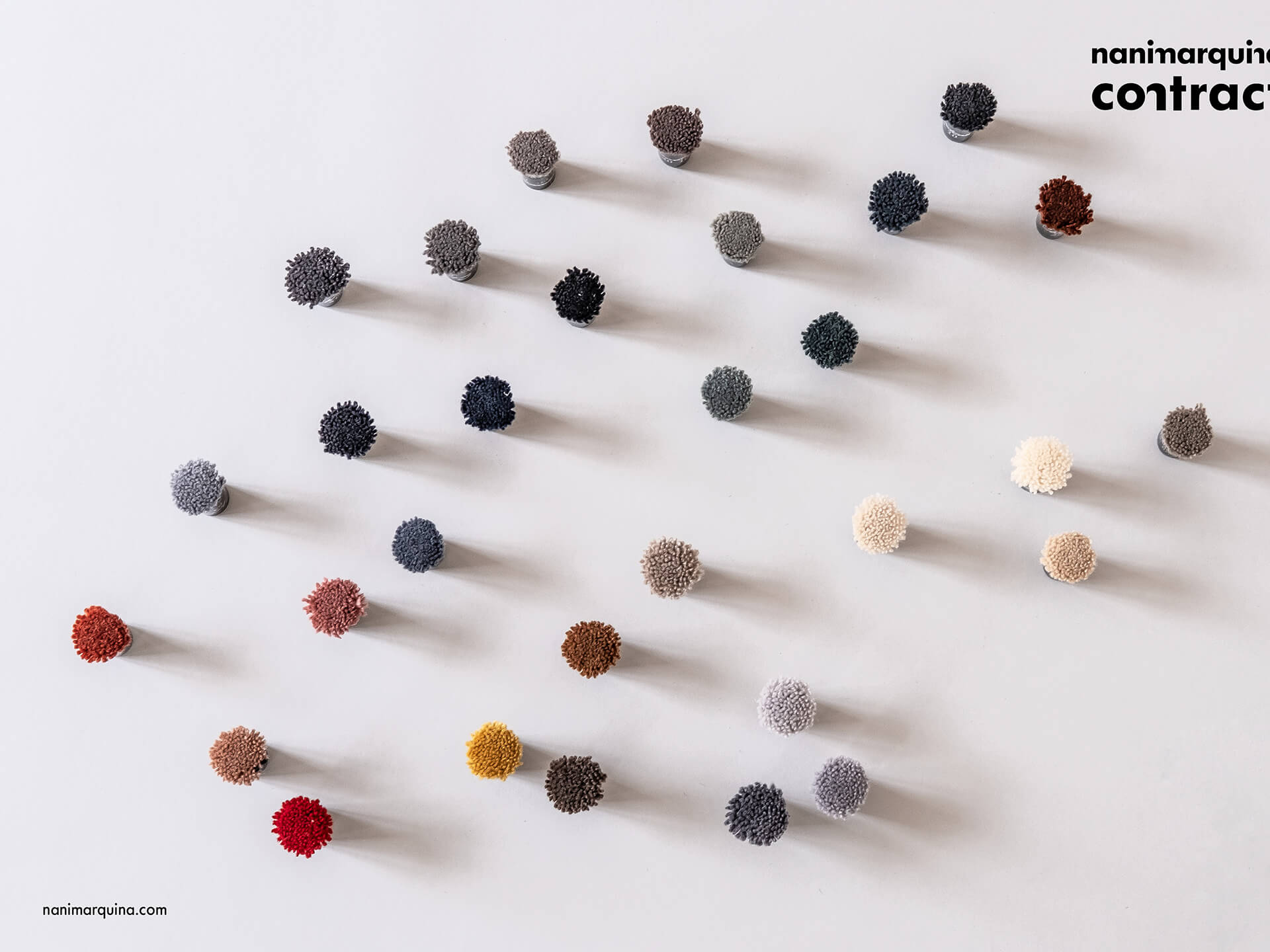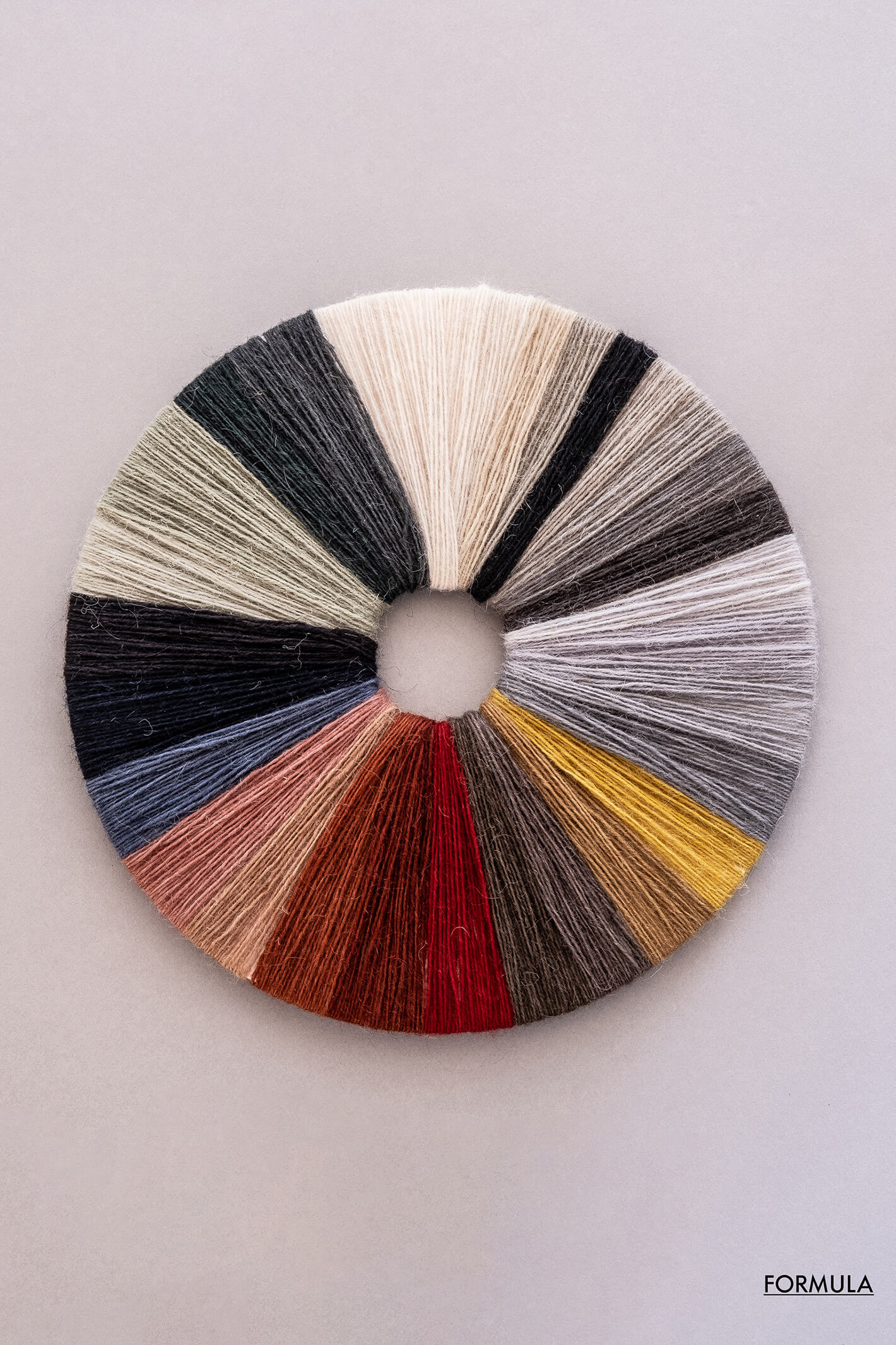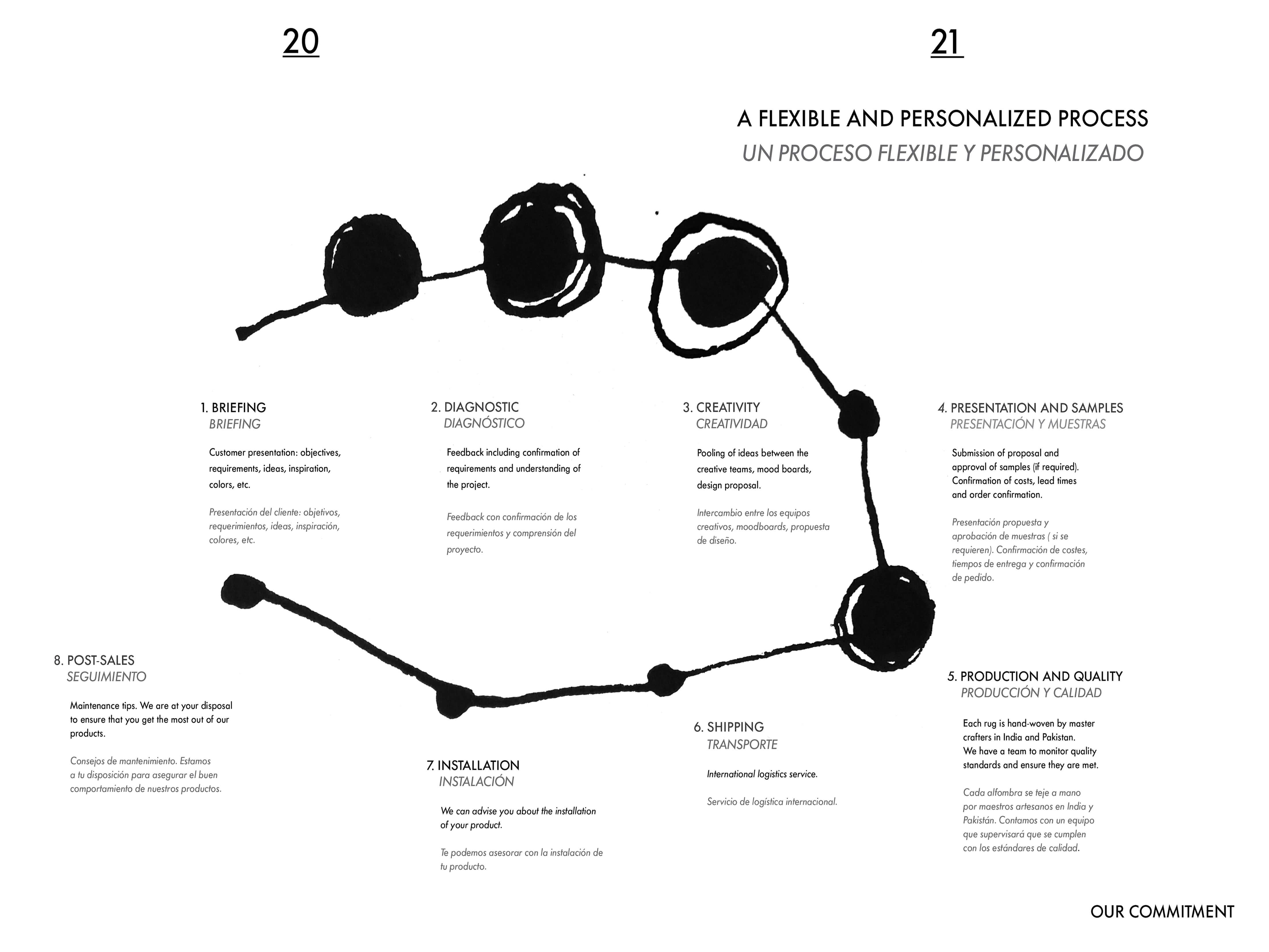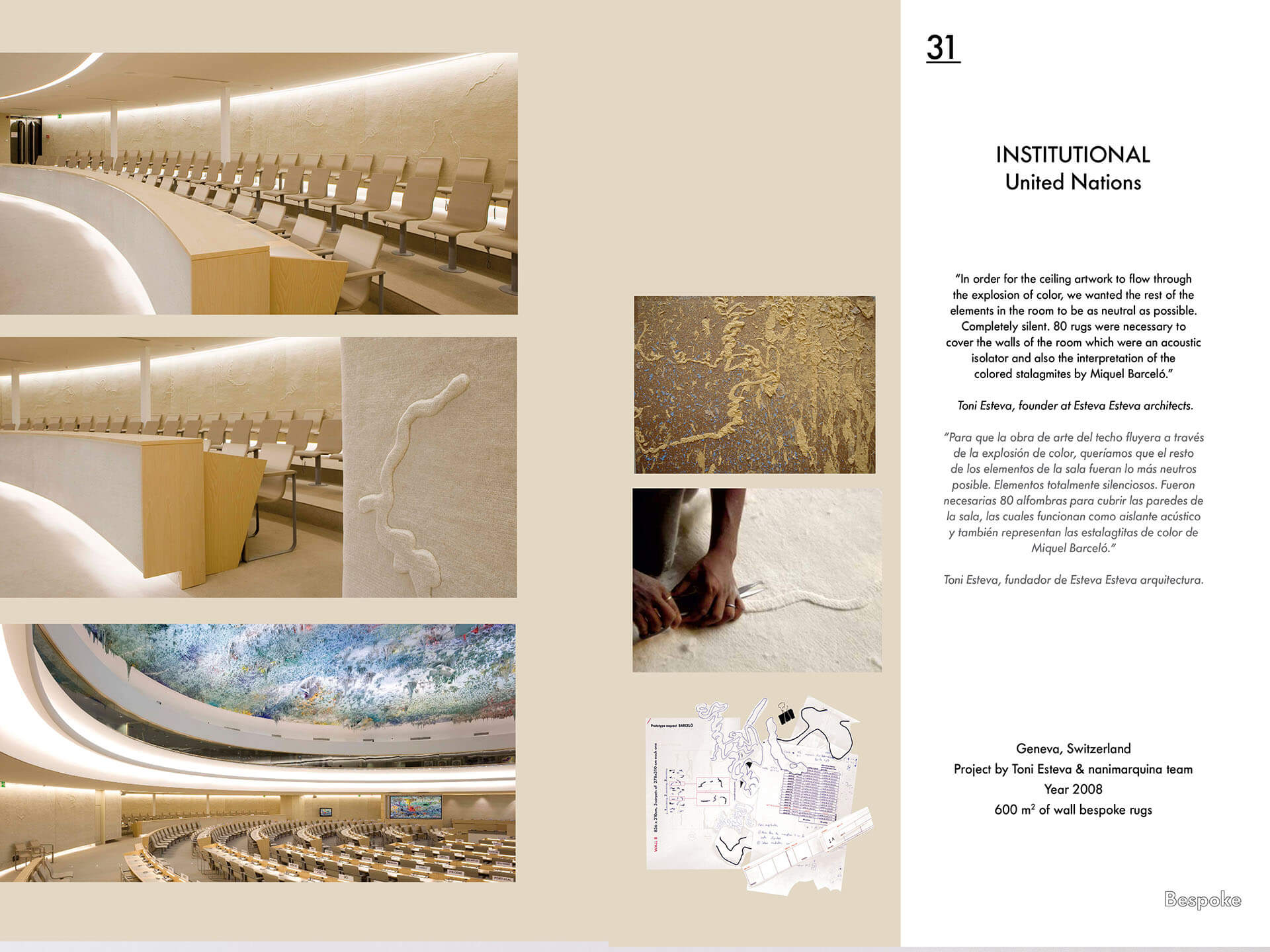 To support the new Contract business unit, we created a new contract catalog where we share our knowledge to meet the requirements of designers and architects regarding their projects.

The catalog presents the 3 services available in an educational way, showing a selection of projects:
BESPOKE SOLUTIONS: tailored solutions starting from an idea or briefing.
CUSTOM CATALOG: adaptation of our Catalog rugs.
FORMULA CONTRACT: a new collection of plains specially designed for contract projects, with more than 250 combinations.
You can also find installation and fixing solutions, as well as additional treatments to extend the life cycle of our products.

Finally, we provide technical certifications to help choose the carpet that best suits the project in progress.