Convent de la Missió Hotel
The hotel is a haven of calm and discretion. It preserves the atmosphere of the building's history through the original stone and its imposing architecture.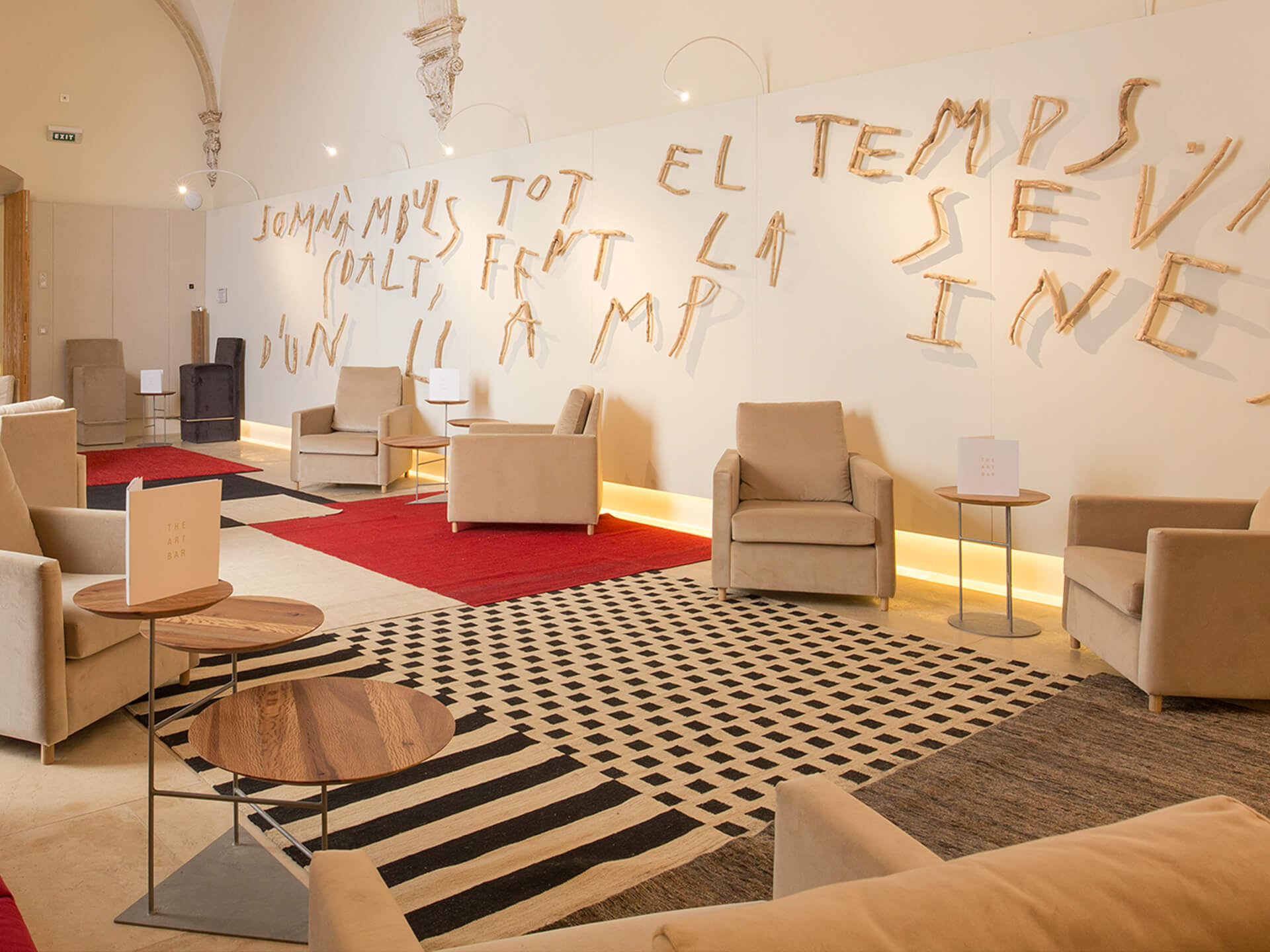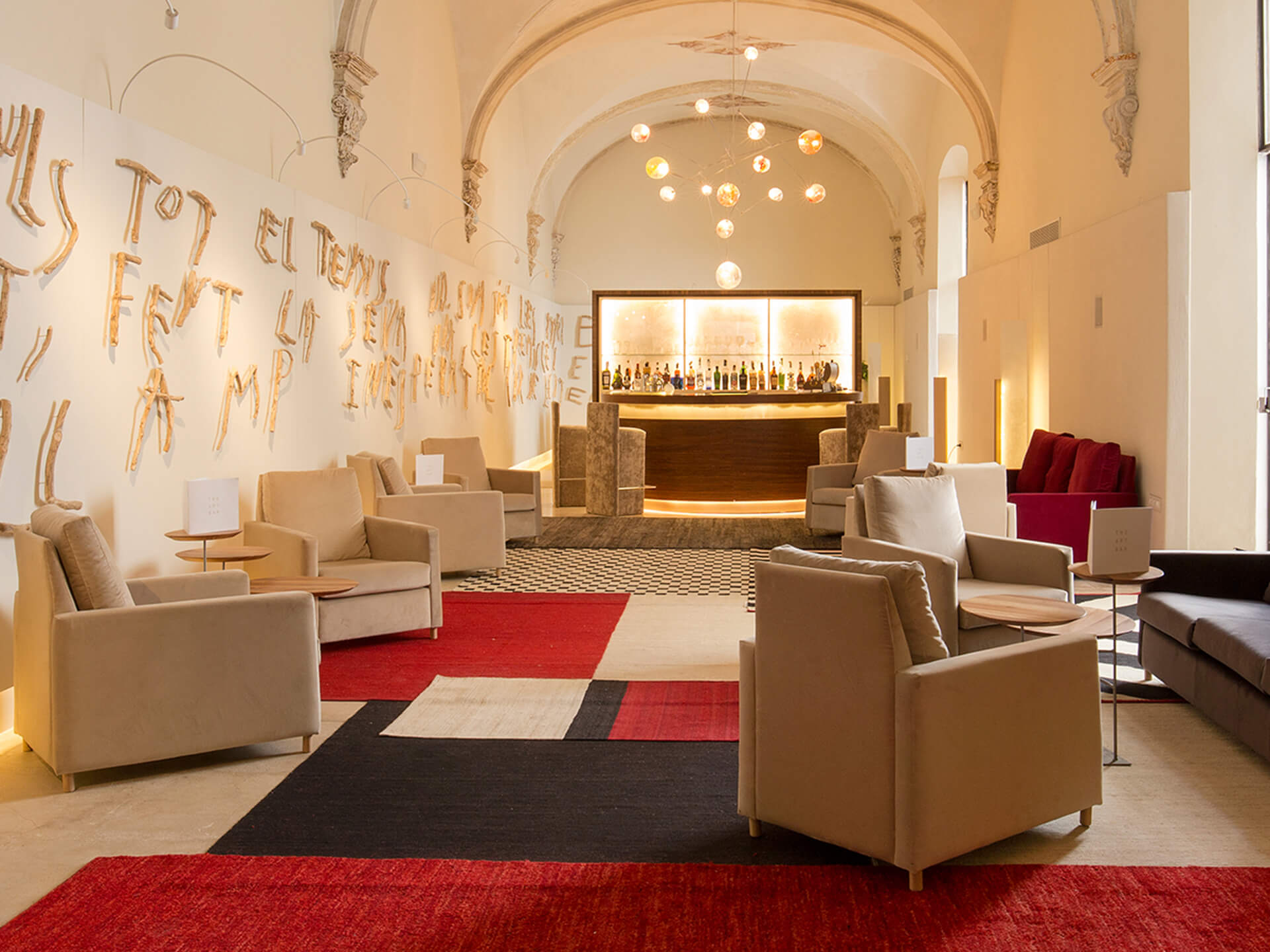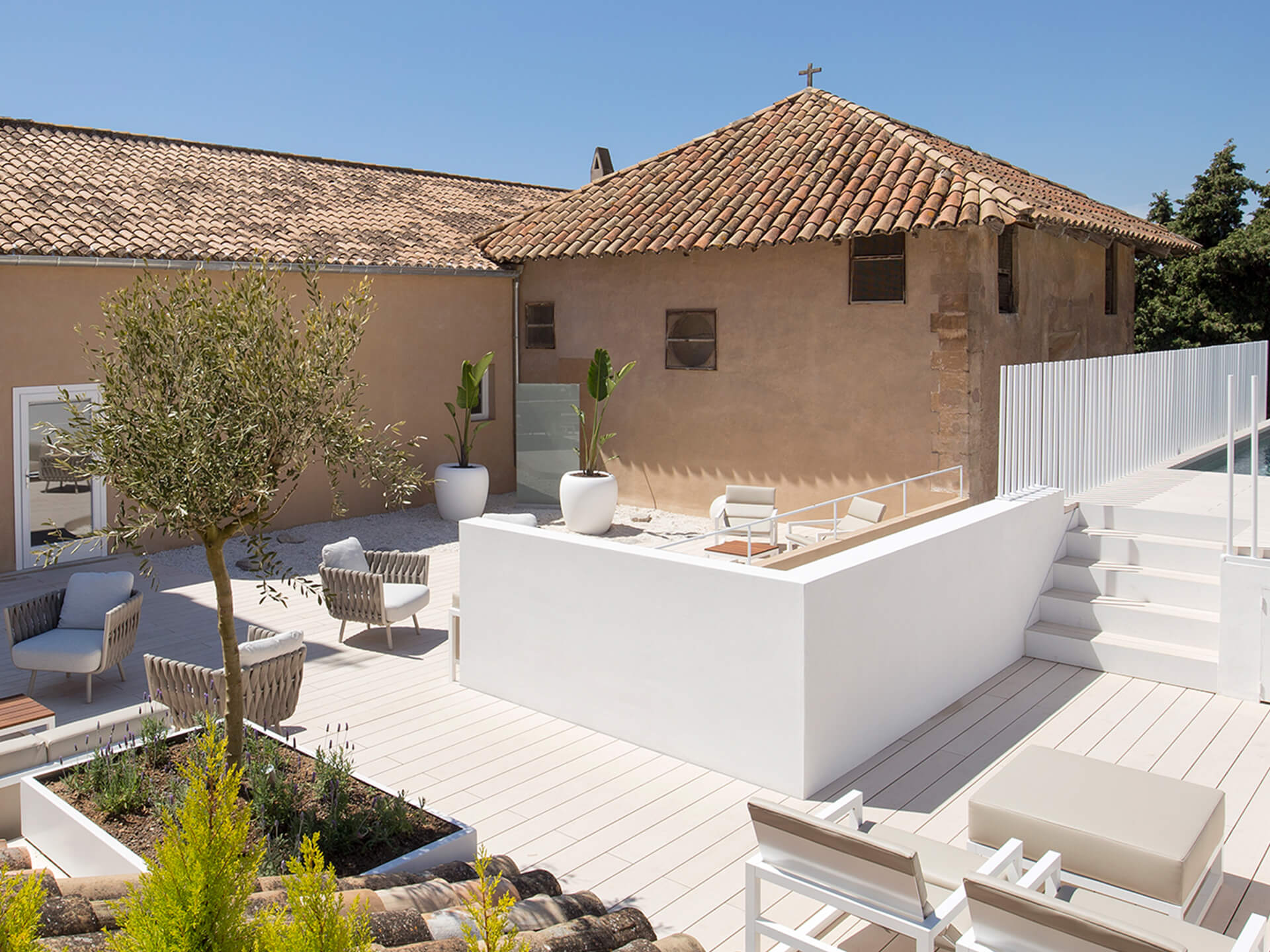 Date: 2016
Made by: Toni Esteva
Location: Palma de Mallorca, Spain
Category: Hotels, Custom Catalog
Convent de la Missió is a renovated monastery - convent where missionaries went through a year of training and enlightenment before setting off around the world to spread their message.
The hotel has a large, airy white lobby and a vaulted Art Bar, which was formerly the refectory of the monastery. The amazing corridor covered with works of art such as the poem by Jaume Galmés transcribed in huge wooden letters on an entire wall by the local artist Guillem Nadal or the large mosaic of carpets that provide warmth and great visual impact, are particularly striking.