Hiberus Hotel
Coinciding with the Zaragoza Expo, whose theme revolved around water, in 2008 the Hotel Hiberus Zaragoza was inaugurated.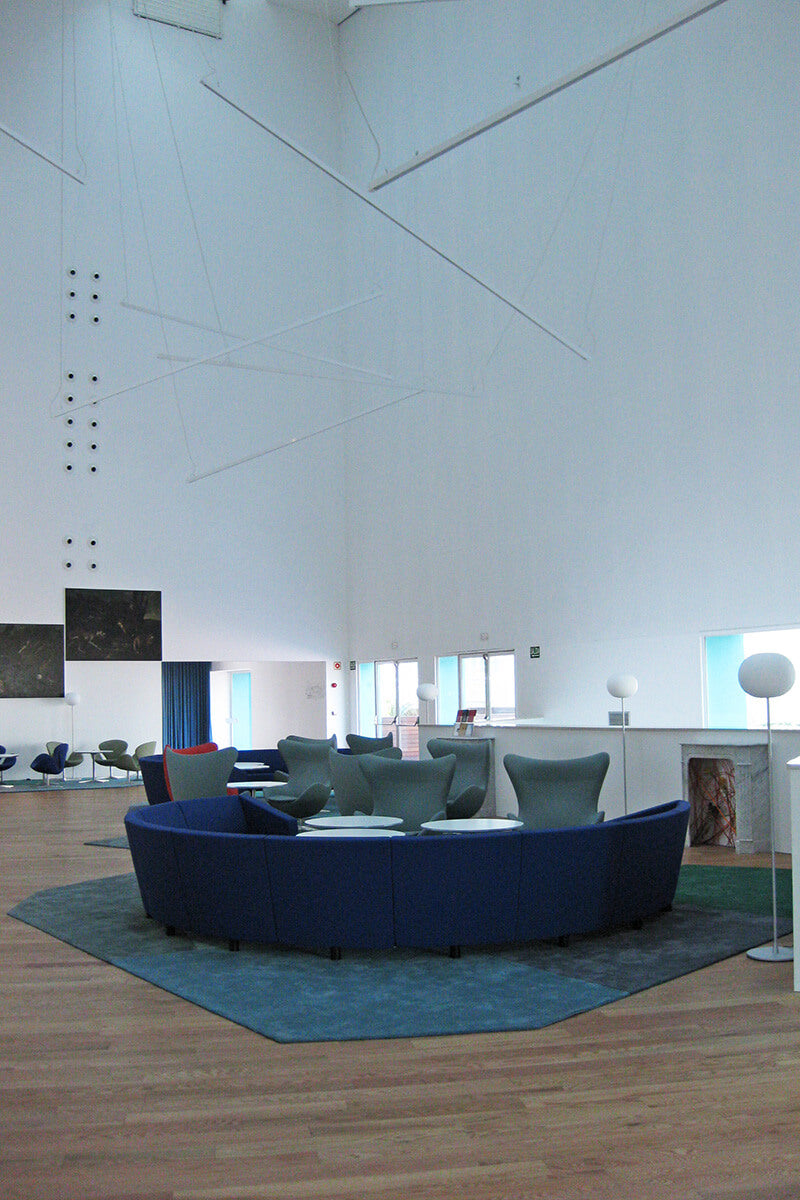 Date: 2008
Realized by: Lapeña Martinez-Torres Architects
Location: Zaragoza, Spain
Category: Hotels, Custom
The architect Elías Torres was the architect of the concept behind the Hiberus hotel: water. For this reason, various rugs were made creating a collage with the tones of water. The result was an immense patchwork of irregular rugs following the template of one of the hotel's interior patios.