Meem Townhouse Hotel
An old Mallorcan house from the XVIII century where all those who visit can relax in the centre of Sóller, Mallorca.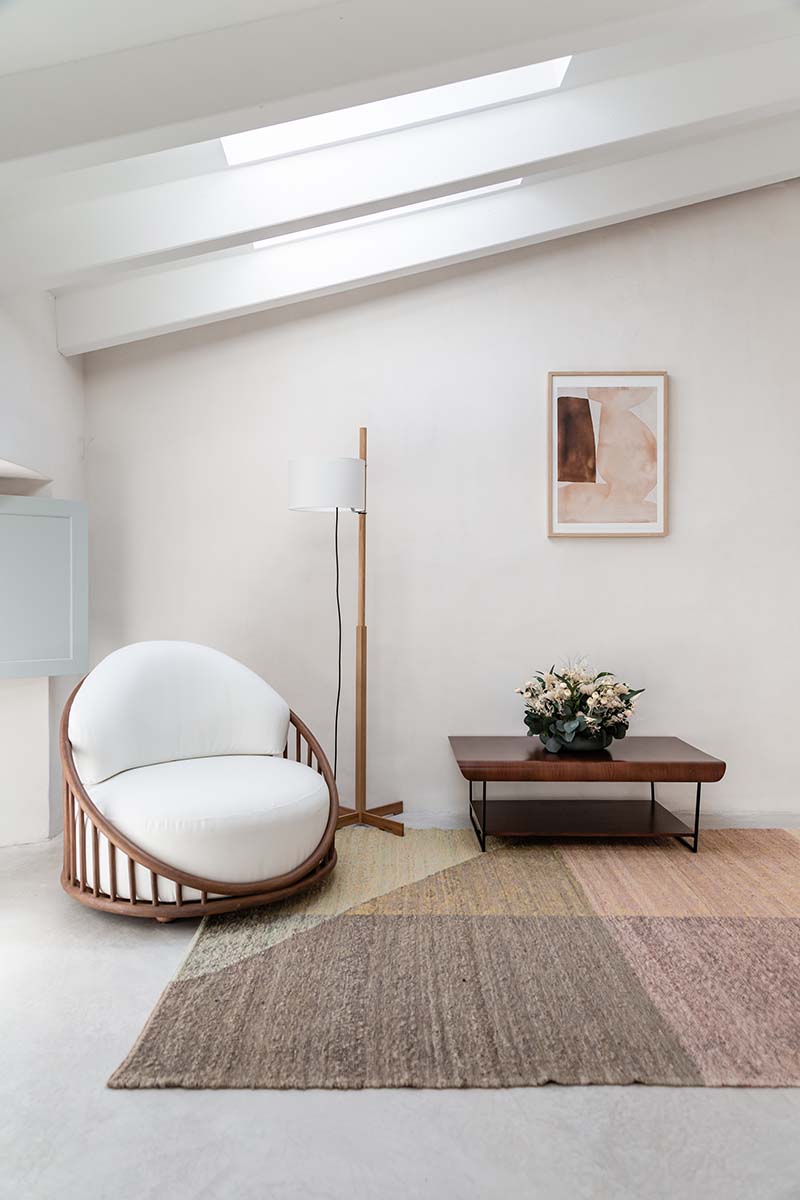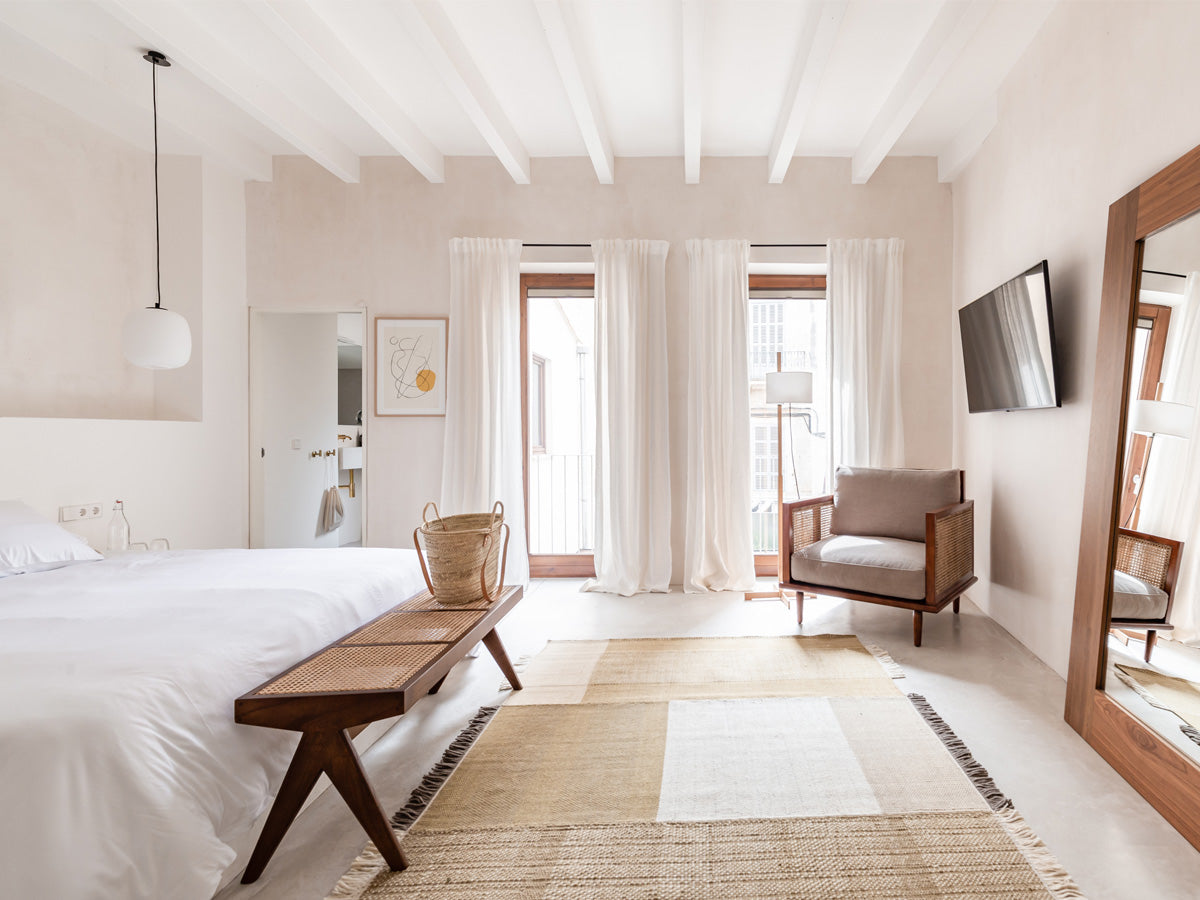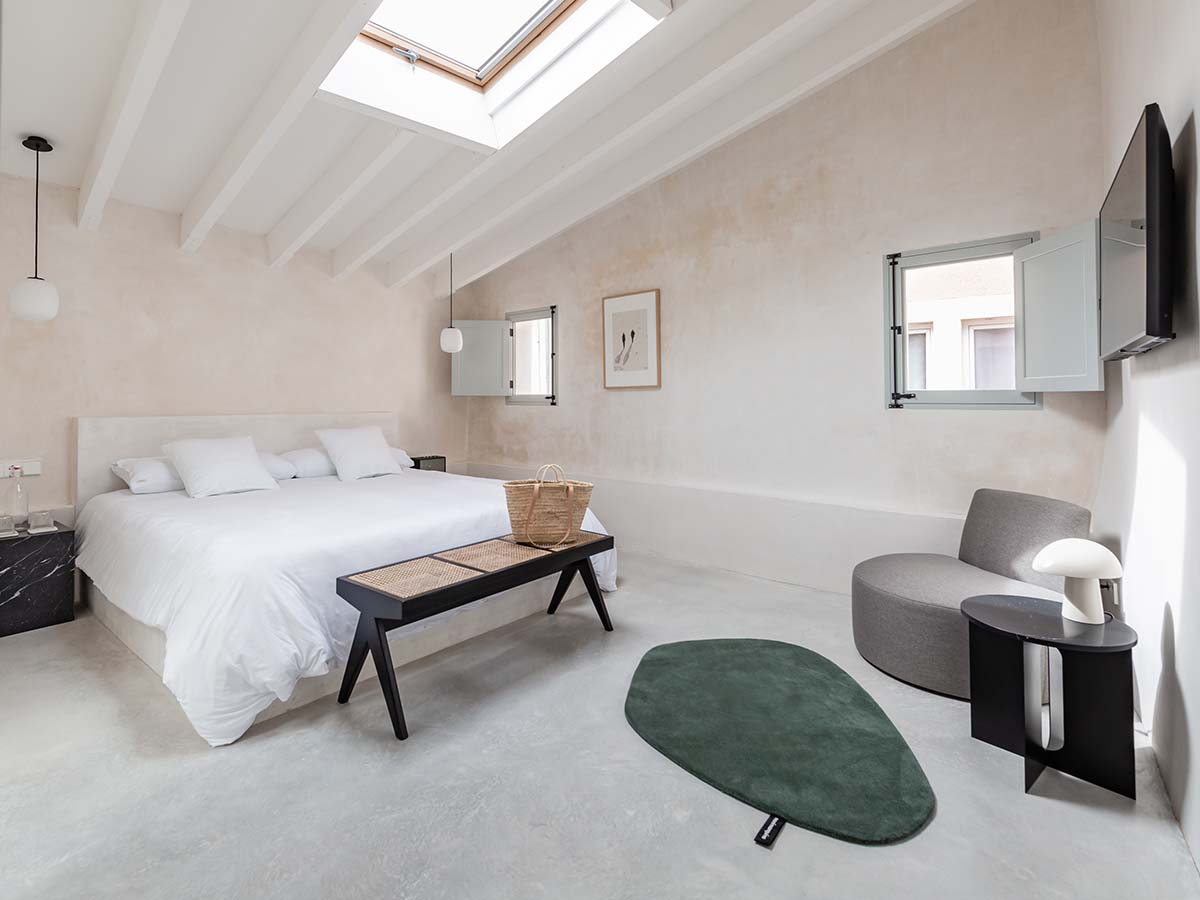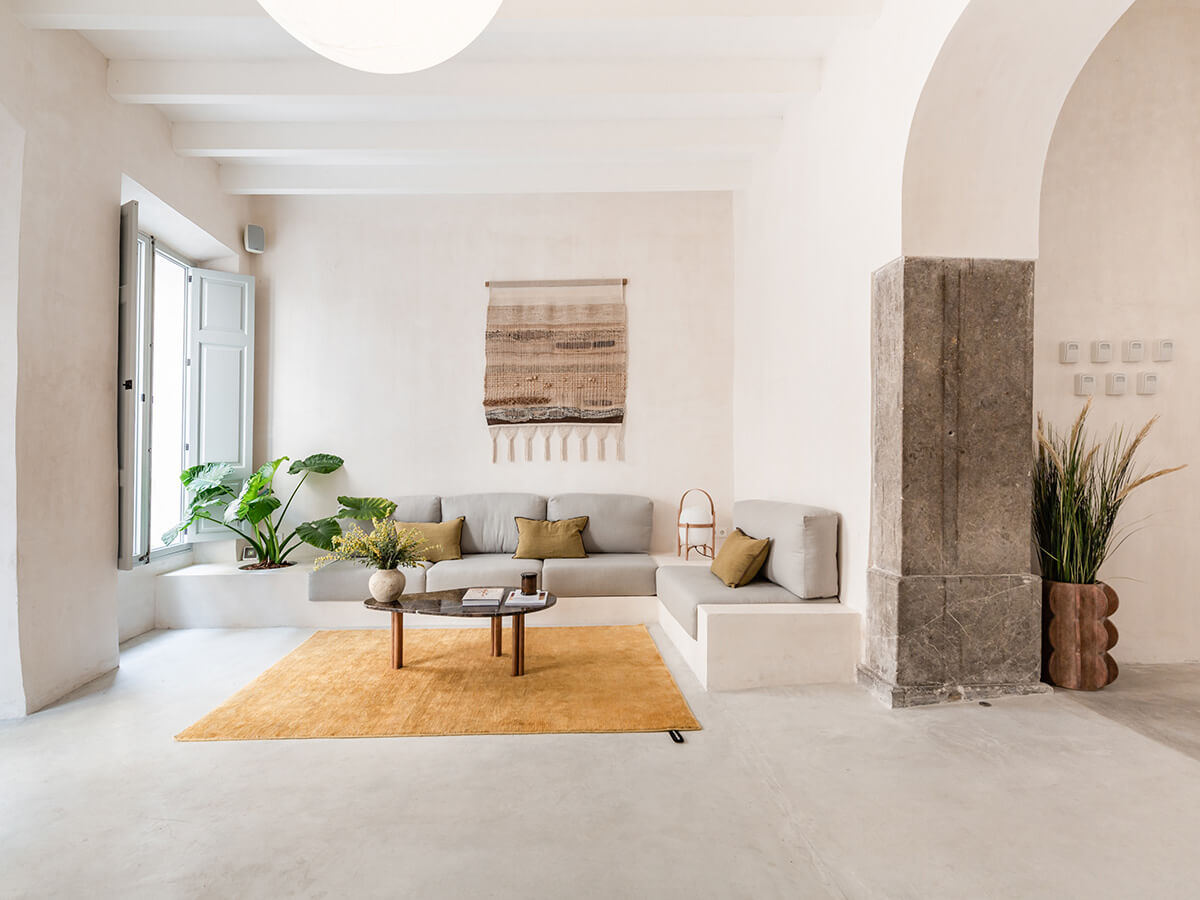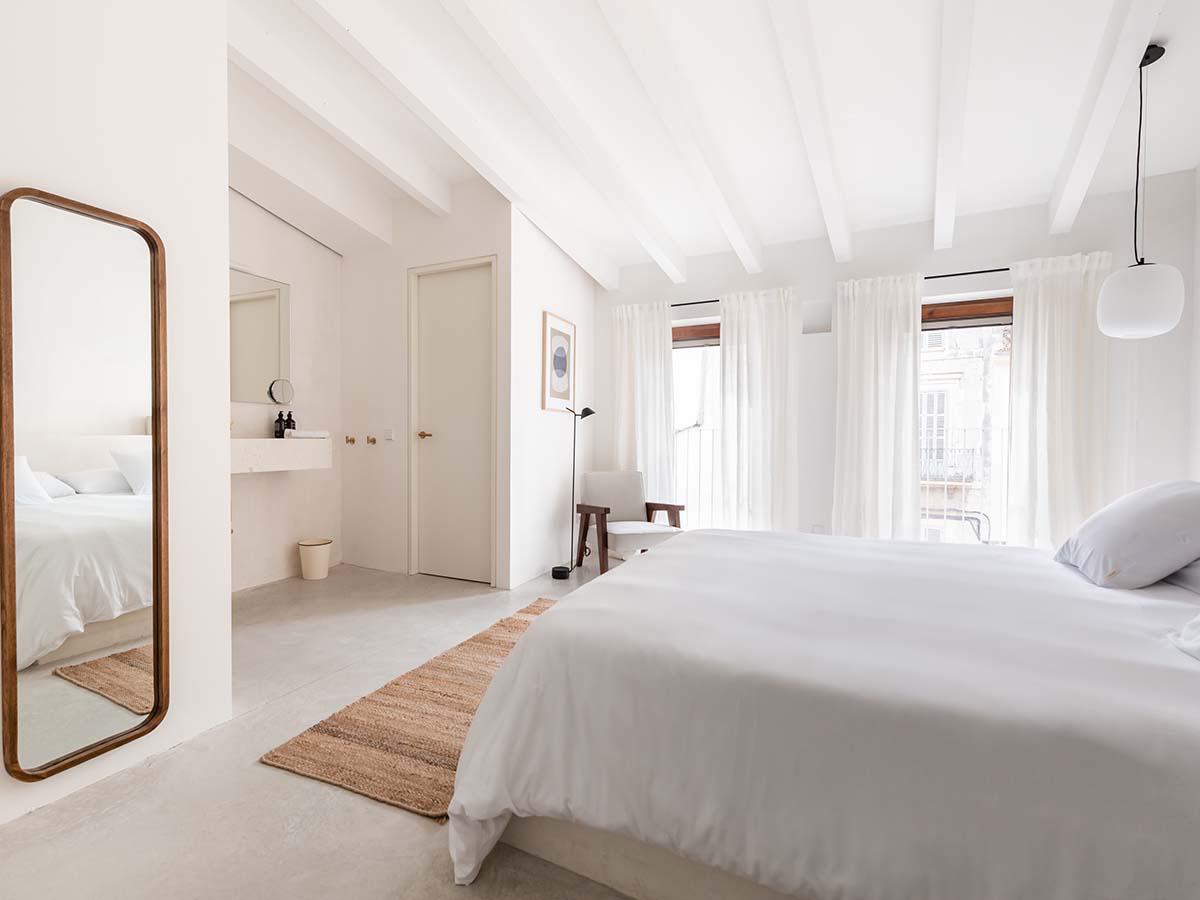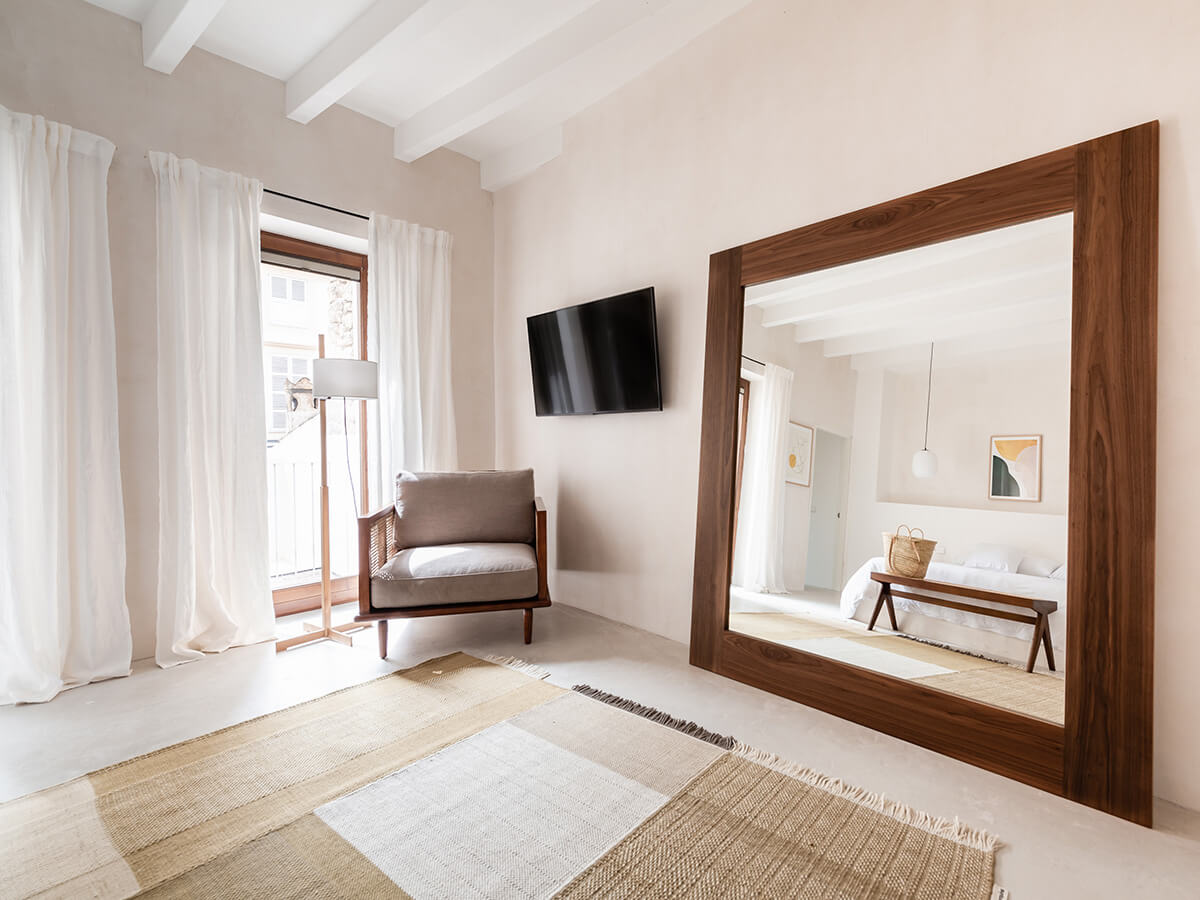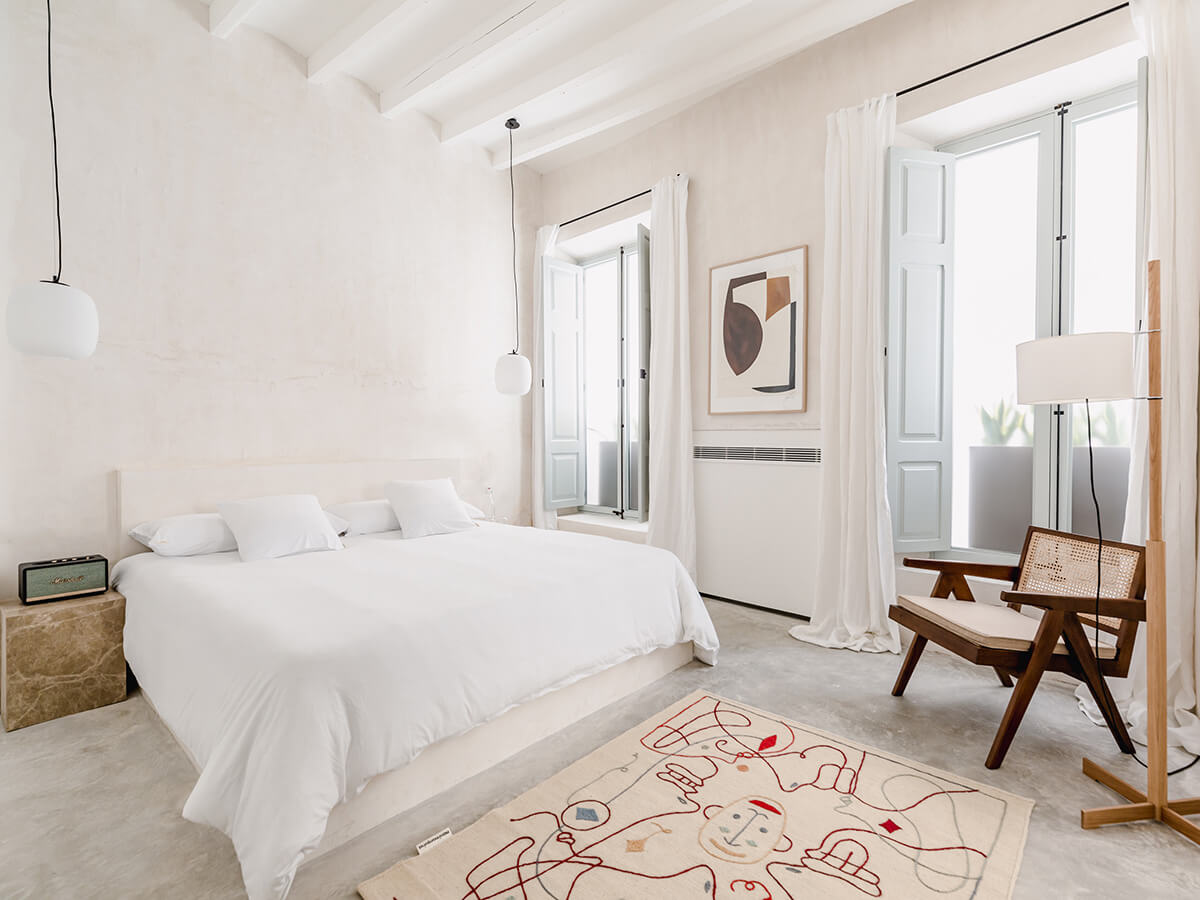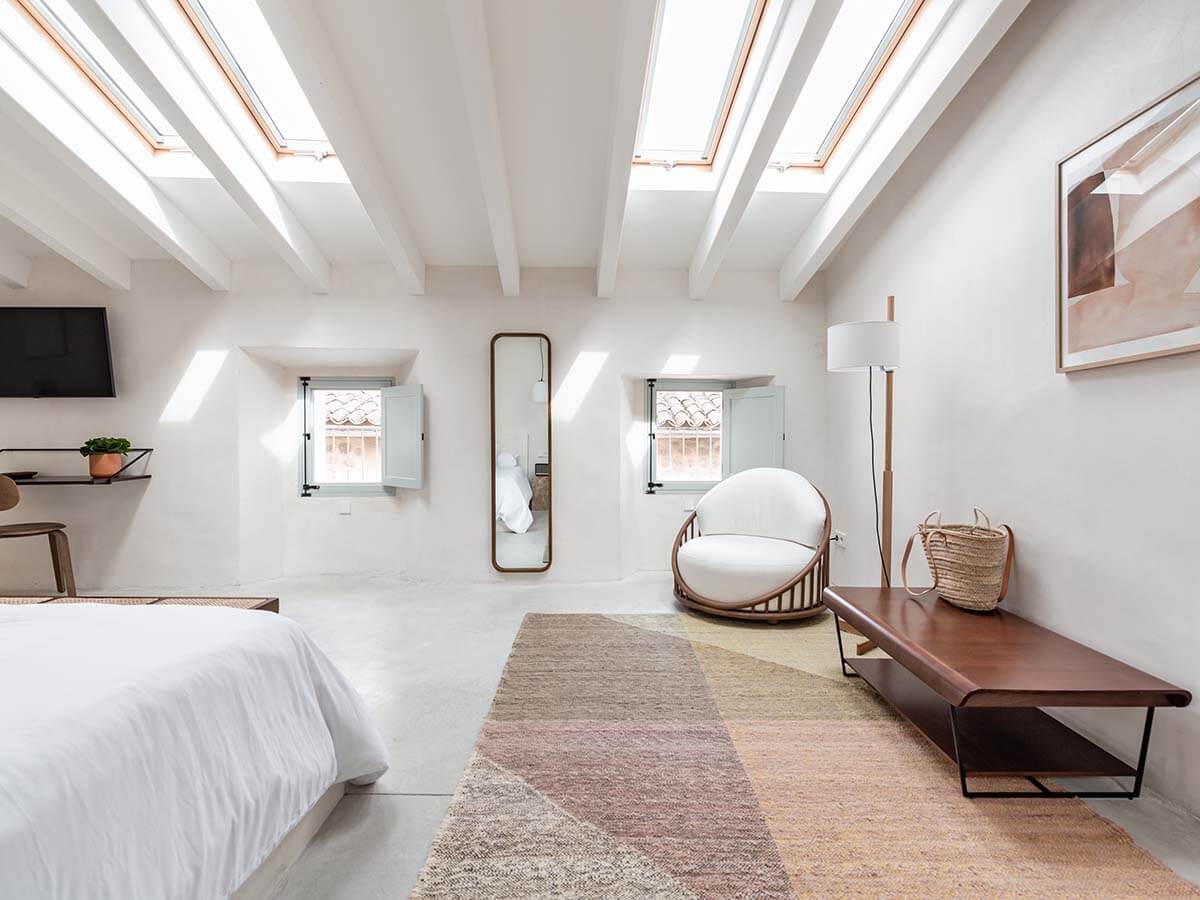 Date: 2022
Made by: Al Cuadro Arquitectura
Location: Mallorca, Spain
Category: Hotel, Custom Catalogue
Immersed in the valley of Sóller, located in the heart of Serra de Tramuntana, is Meem Townhouse, a new boutique hotel located in a traditional Mallorcan house completely refurbished by Al Cuadrado Arquitectura, where the original architecture has been preserved with a commitment to sustainability. The result: an accommodation of 7 suites of between 26 and 40 square metres that will delight all lovers of design and slow living.
The design of the hotel is fresh, clean and bright, inspired by the local environment and Mediterranean culture. A mix of neutral tones with touches of character create a calm and welcoming place.
The 7 suites have been designed to offer maximum comfort, maintaining their endless ceilings, exposed beams and original doors. Each of them has been decorated combining the use of noble materials with carpets in neutral tones that accompany the stay. The perfect combination to make guests feel like they are in a new home away from home.