Pantone Hotel
The Pantone hotel exhibits the color of emotions with a different tone on each floor of the building.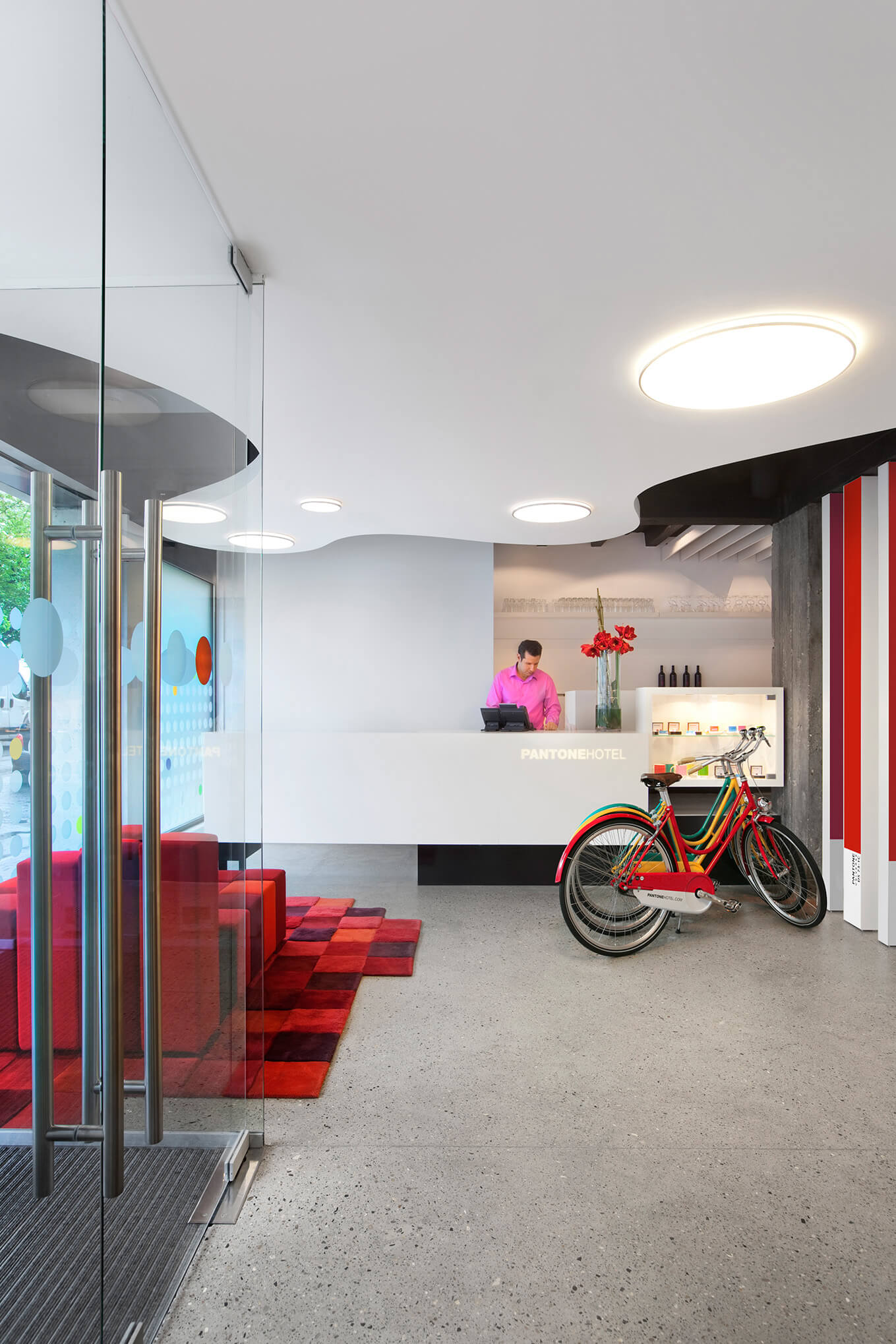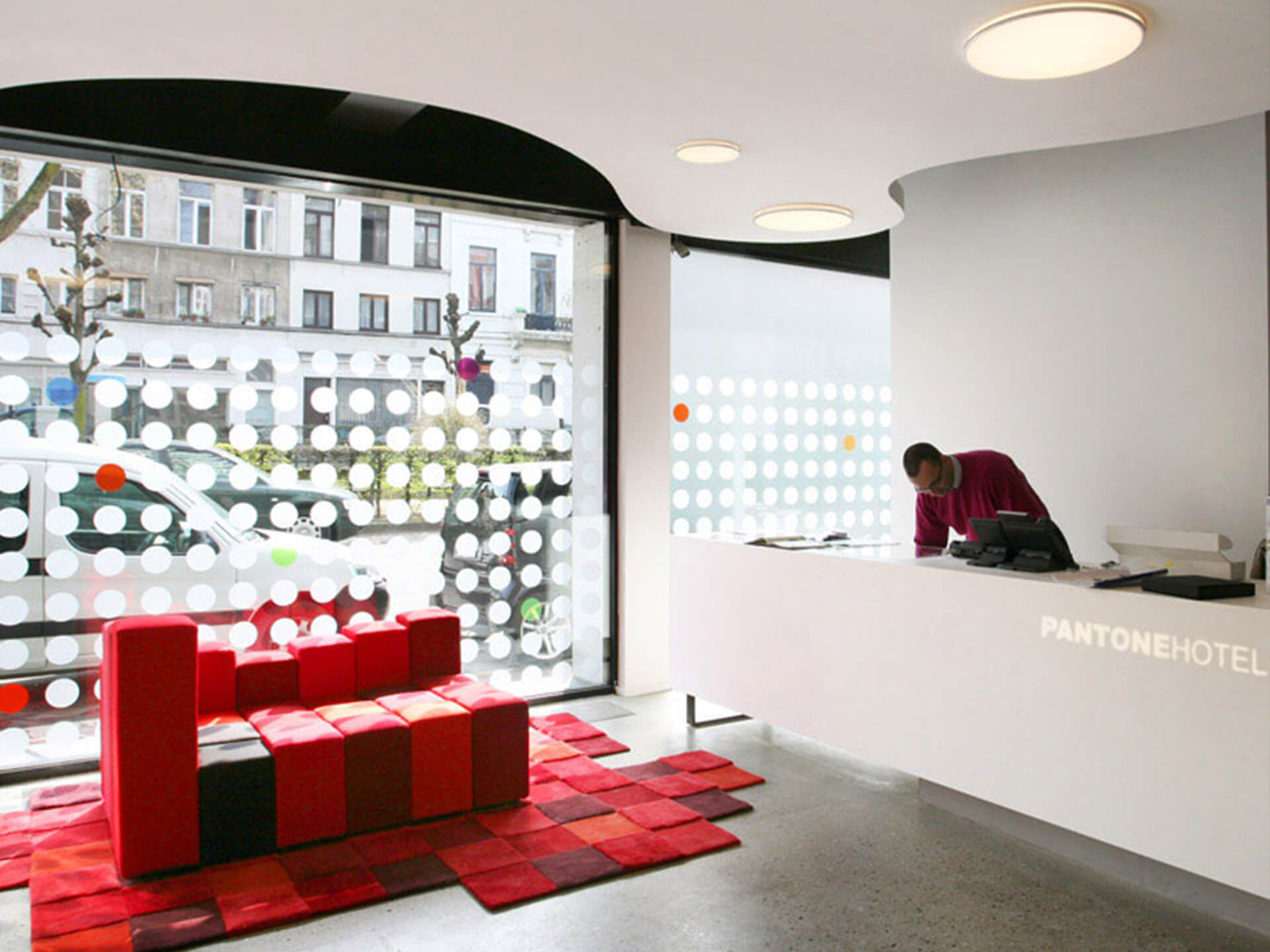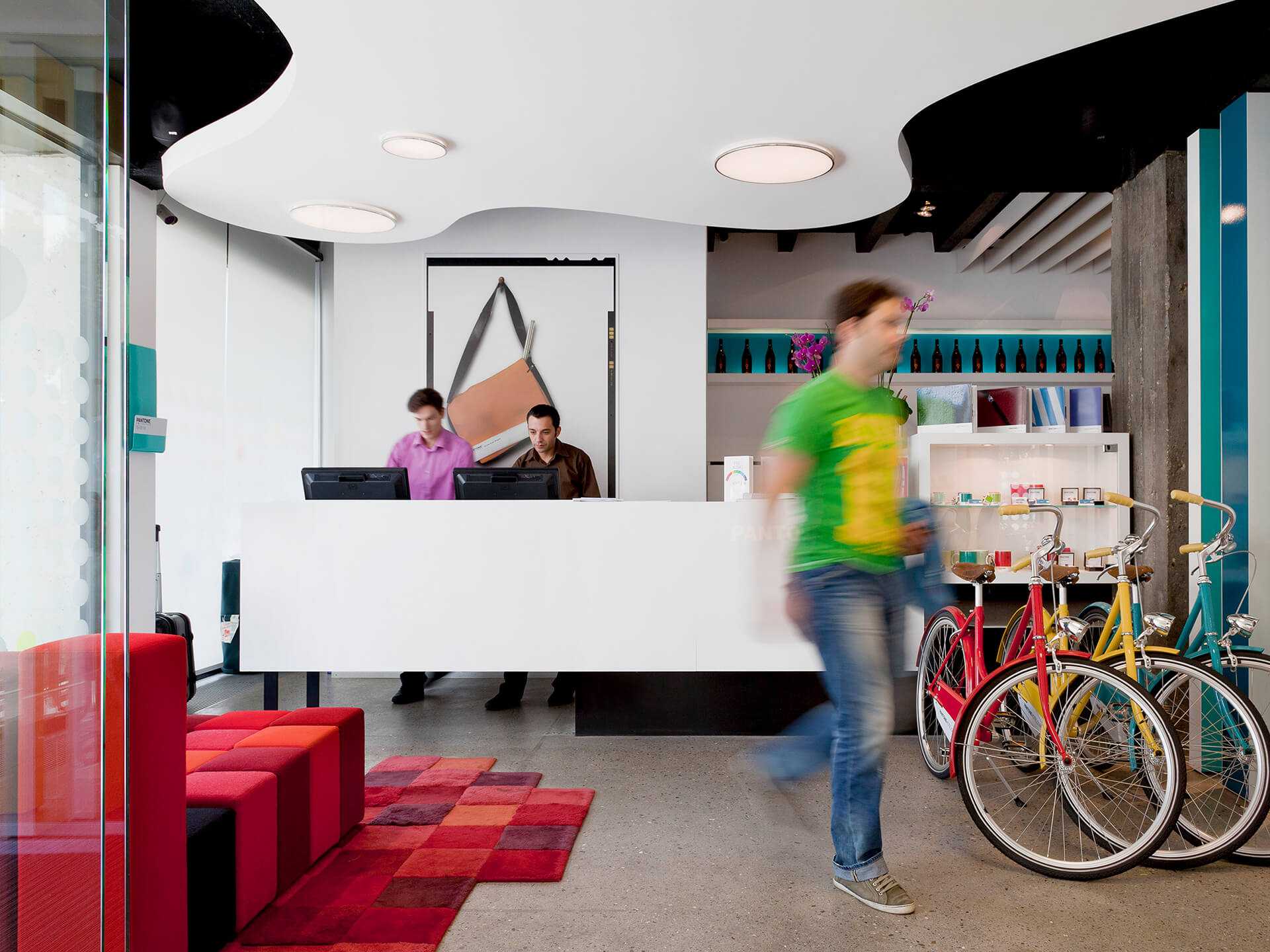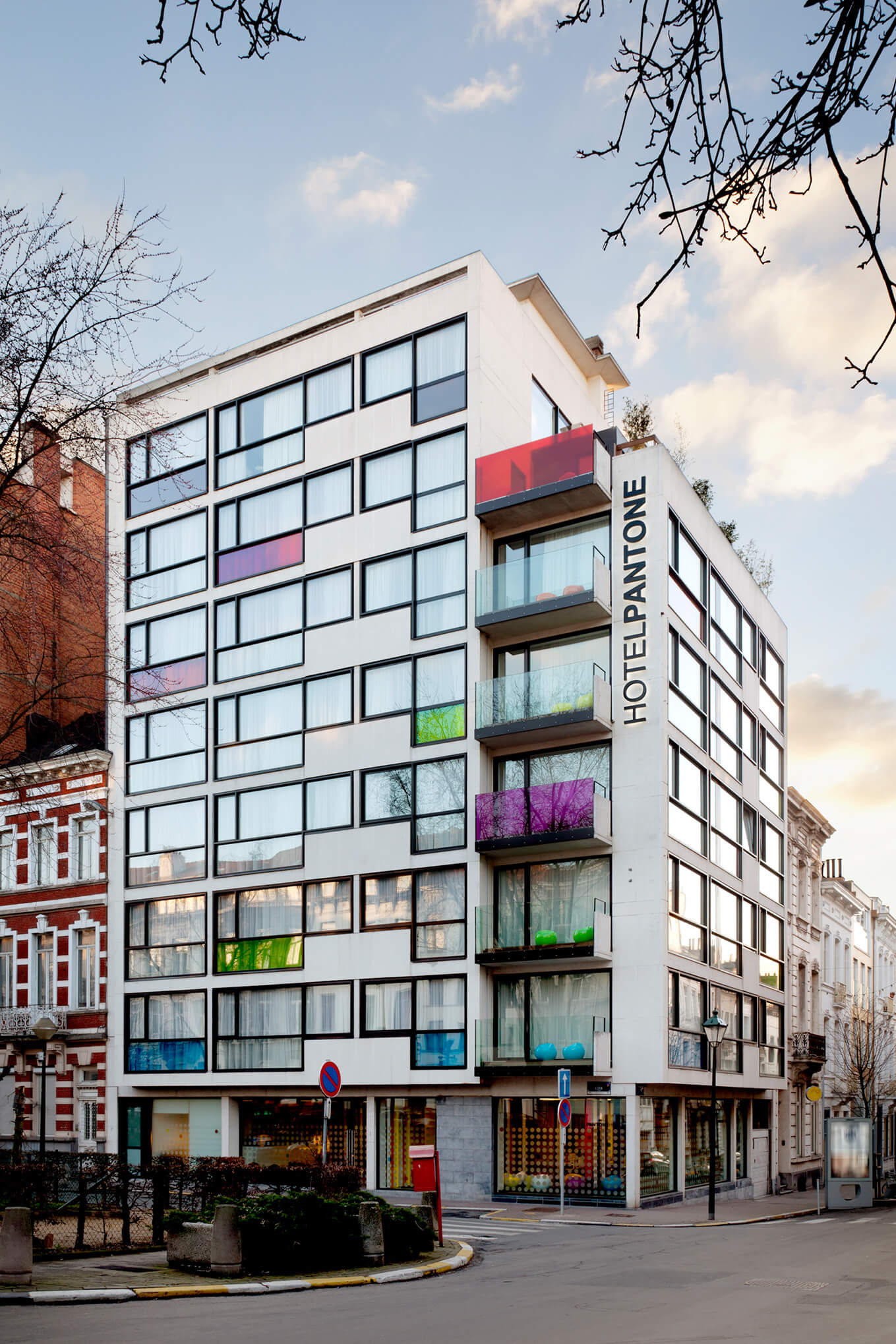 Date: 2010
Made by: Michel Penneman and Olivier Hannaert
Location: Brussels, Belgium
Category: Hotels, Custom
The Pantone hotel in Brussels has been created based on the exceptional use of contrast; a white canvas provides a clean space for saturated colors to pop. The rooms feature impeccable photography by Belgian photographer Victor Levy.
Keeping the obsession with color in the lobby area, the Do-Lo-Rez rug becomes the perfect match, reminiscent of Pantone's graphic identity.