Silhouette Kilim Rug
The imaginary characters of artist and designer Jaime Hayón come to life through the technique of embroidery. A laborious handmade process that adds texture and a soft volume emphasizing the sinuosity of the drawing.
Although delicate in appearance, the Silhouette rug is hard-wearing and also suitable for public spaces.
Watch the Silhouette collection video here
CO2 offset
170x240 cm
200x300 cm
250x350 cm
300x400 cm
Sale points
Are you interested in this product? Discover the store closest to you.
Other measures

Do you need another measure? You can customize your Silhouette as long as the original proportions of the standard sizes are respected. Contact us here and we will help you create the perfect rug for your space.
Warranty

All nanimarquina rugs have a three (3) year guarantee against any material or manufacturing defect. To manage a return, review the Shipping and Returns conditions.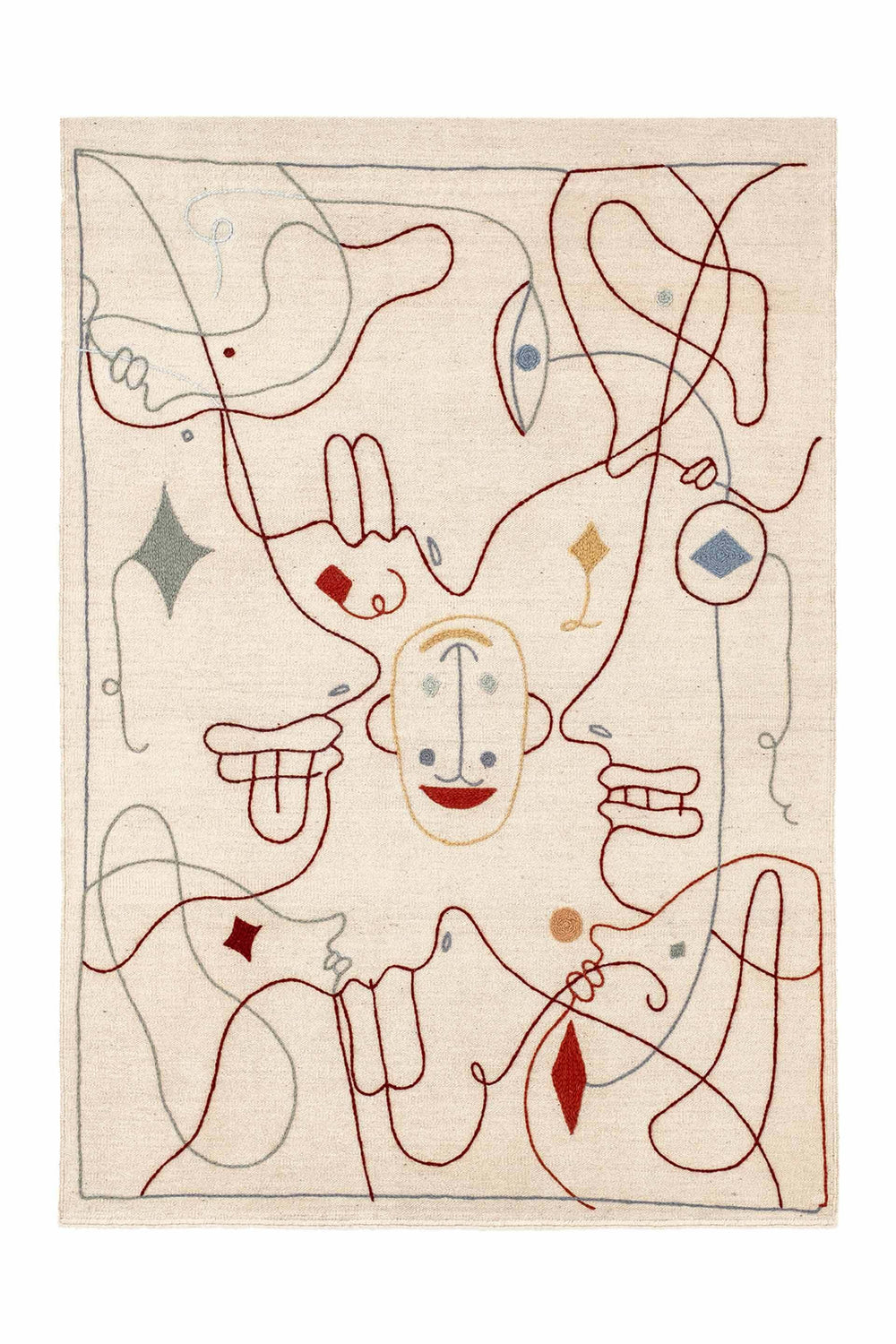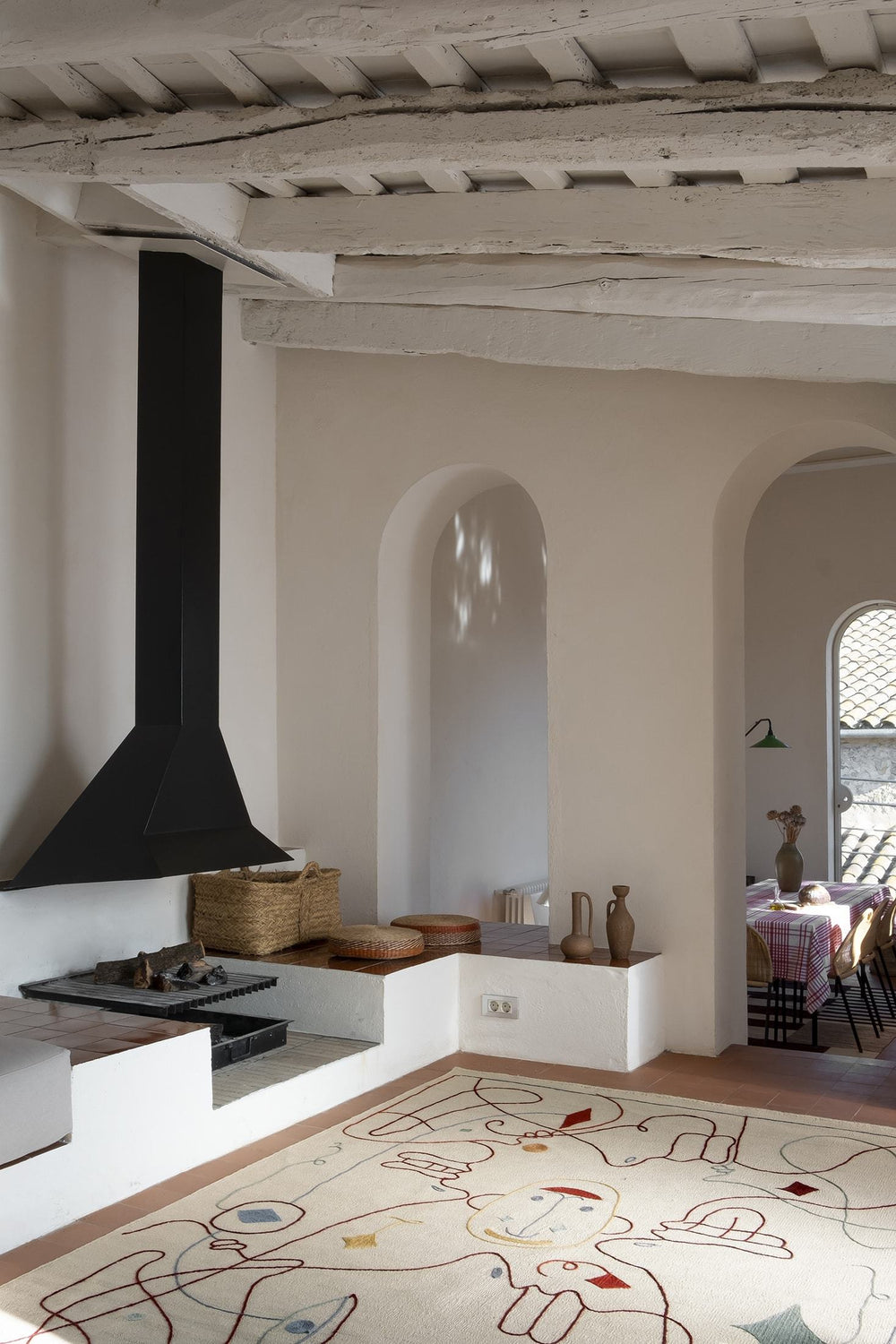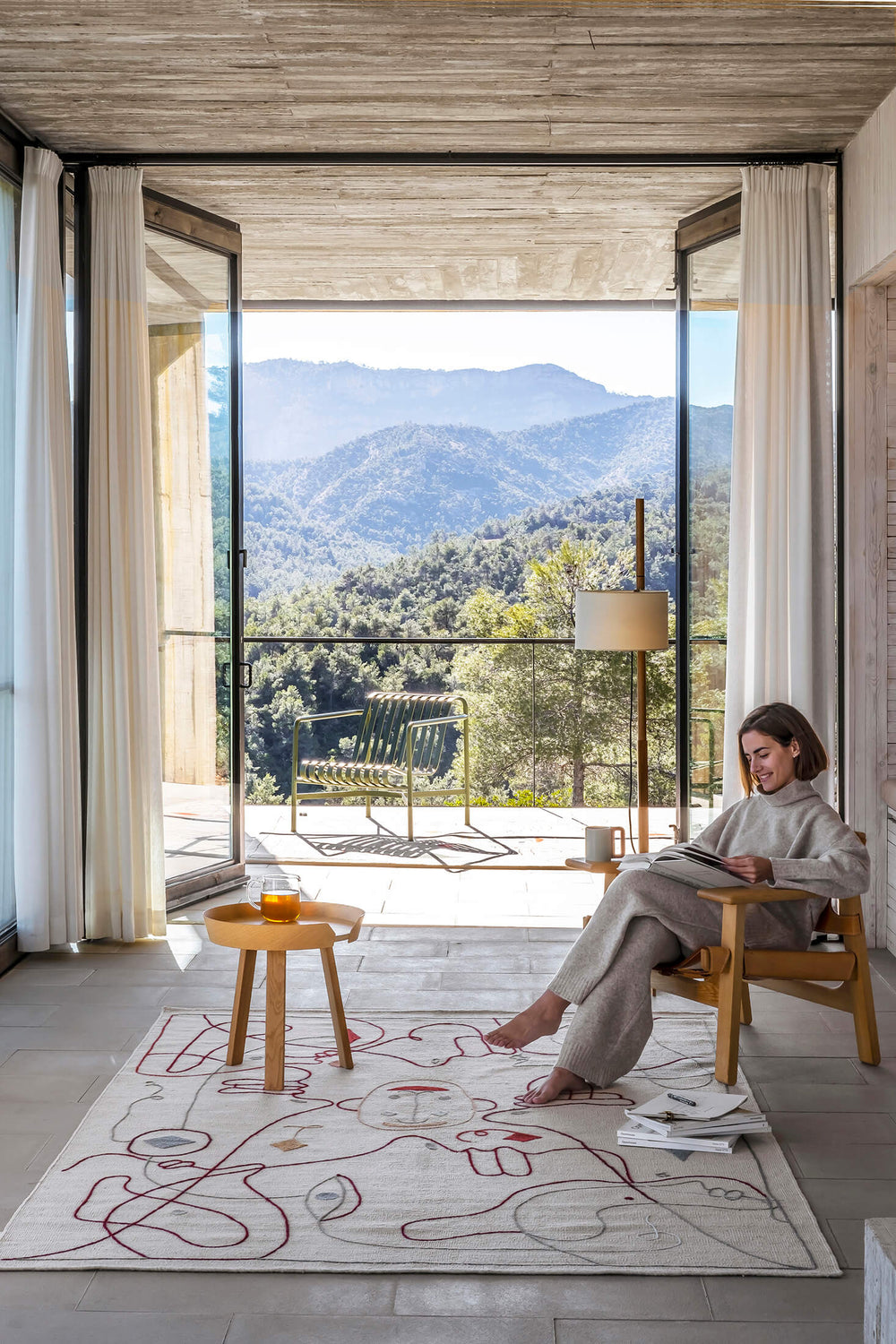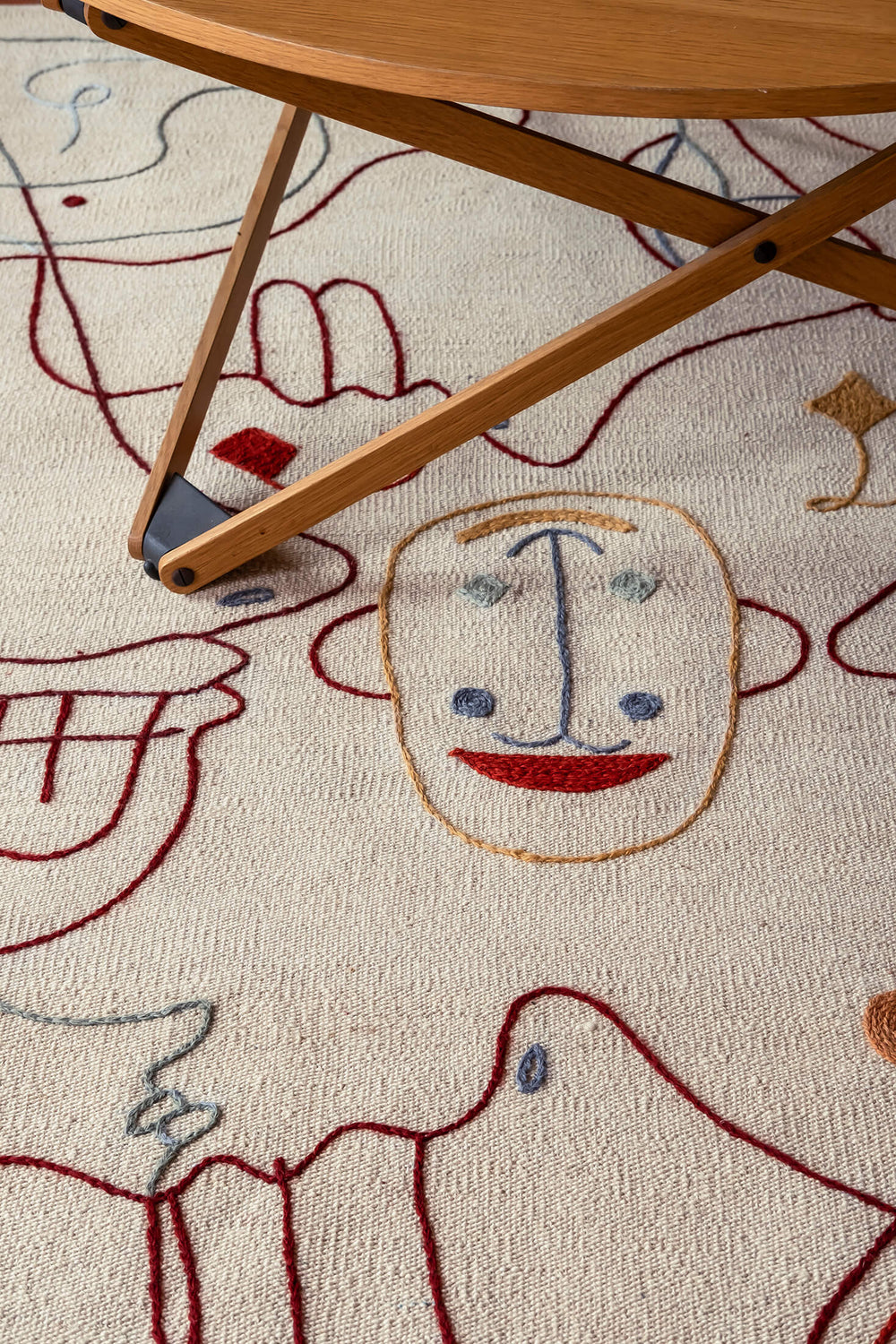 Fibra: 90% Afgan wool + 10% Embroidered with New Zealand wool
Tipo: Kilim
Alto total: 4 mm
Técnica: Hand loomed + Embroidered
Densidad: 156.000 yarns/m2
Silhouette Collection
Silhouette is a collection of rugs designed by Jaime Hayon for indoor and outdoor use that highlights the acclaimed casual style of the designer and artist.
Depicted with a delicate stroke, the illustration defines the silhouettes of several imaginary characters that intertwine and coexist in a beautiful composition. Hayon subtly introduces color through small elements brimming with personality that help to interpret each of the images. Nine faces are distributed at different angles so that the rug can be viewed from any perspective, fitting perfectly in any space.
nanimarquina introduces the embroidery on kilim technique for the first time, a laborious process handmade in Pakistan where the chain stitch embroidery adds texture and a soft volume that emphasizes the sinuousness of the illustration. Despite its delicate appearance, it is a sturdy technique suitable for both residential and commercial use. Available in two standard sizes, the indoor model also includes a tapestry piece that can be hung vertically.
See Silhouette collection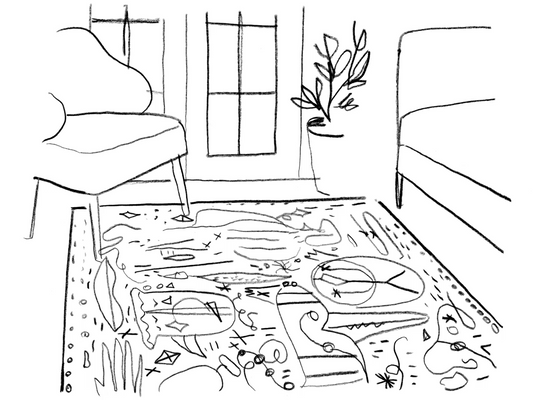 We help you choose the rug size that best suits your space
Choosing a rug is an important decision. This will order and give personality to the room.
You have to take into account what other objects it will coexist with so that it is fully integrated and provides warmth and comfort to the space.
To help you, we have prepared a measurement guide to make it easier to achieve the desired finish.