Wellbeing Wool Chobi Rug
Wellbeing is the product of a comprehensive study of local fibers, natural materials and techniques. Designed by academic and creative director Ilse Crawford, this collection based on touch, craftsmanship and respect for the environment is made without bleach or dyes. Wellbeing takes us back to the basics, to a tactile beauty that awakens the senses and connects us with our inner selves.
The long-pile and luxuriously soft Wellbeing Wool chobi rug is highly conducive to relaxation.
Watch the Wellbeing collection video here
CO2 offset
170x240 cm
200x300 cm
250x350 cm
300x400 cm
Sale points
Are you interested in this product? Discover the store closest to you.
Other measures

Do you need another measure? All our rugs can be personalized. Contact us here and we will help you create the perfect rug for your space.
Warranty

All nanimarquina rugs have a three (3) year guarantee against any material or manufacturing defect. To manage a return, review the Shipping and Returns conditions.
Observations

Due to the nature of vegetable fibers, the color may vary slightly in the same rug. In addition, prolonged direct exposure to sunlight can cause changes in color and a discoloration effect.

The collection does not contemplate any type of wool bleaching. Therefore, the color can present natural variations with raw tones depending on each batch of fiber.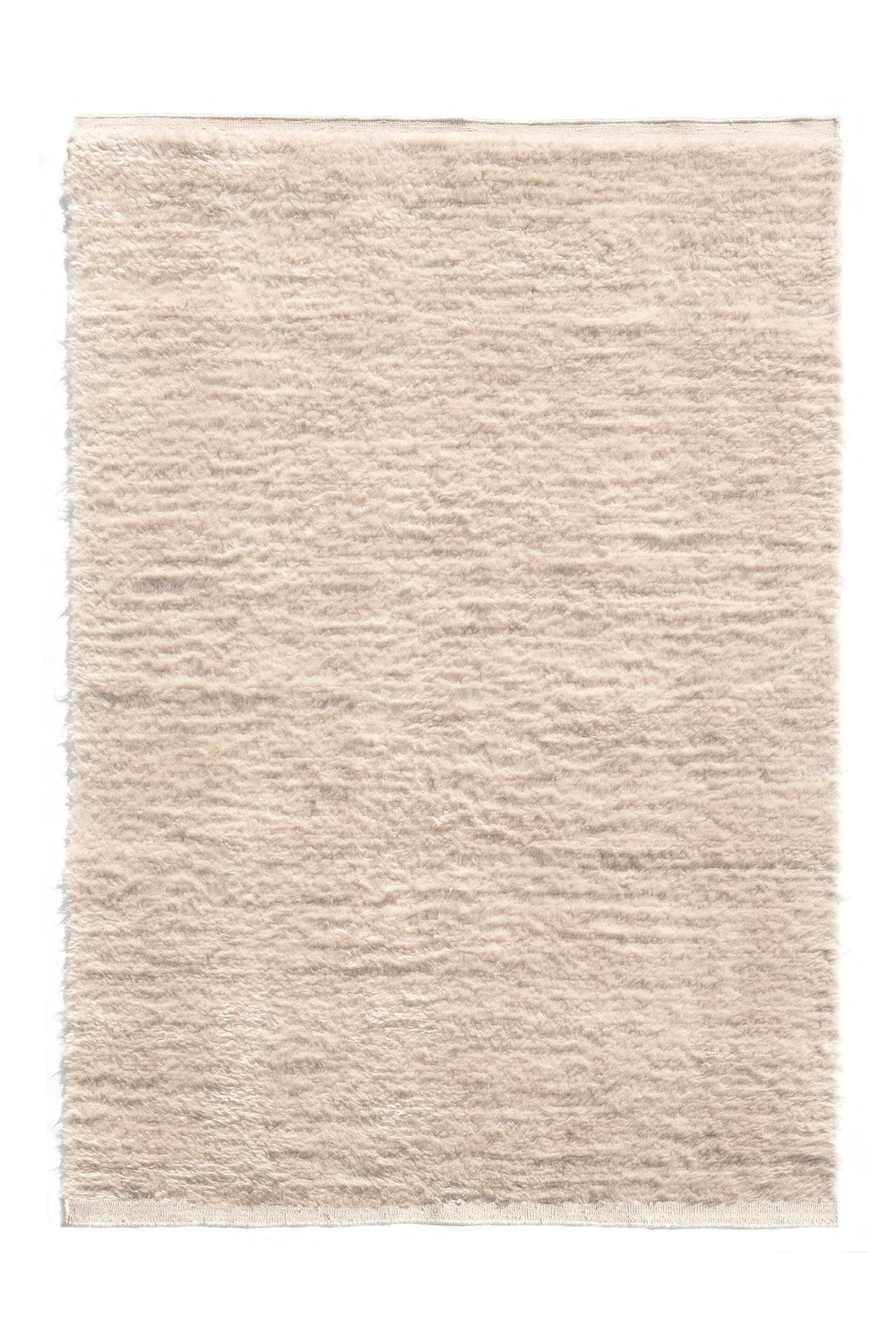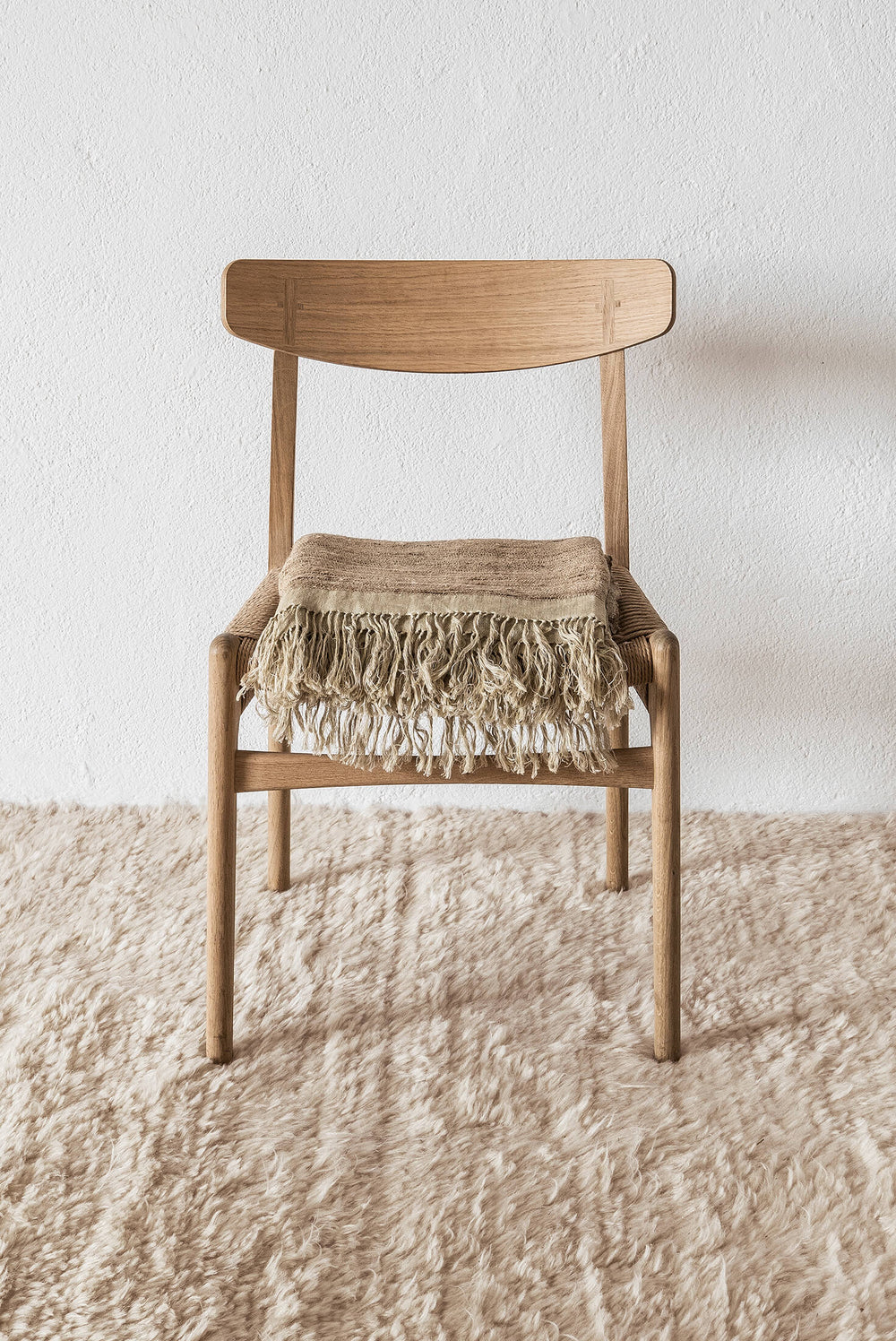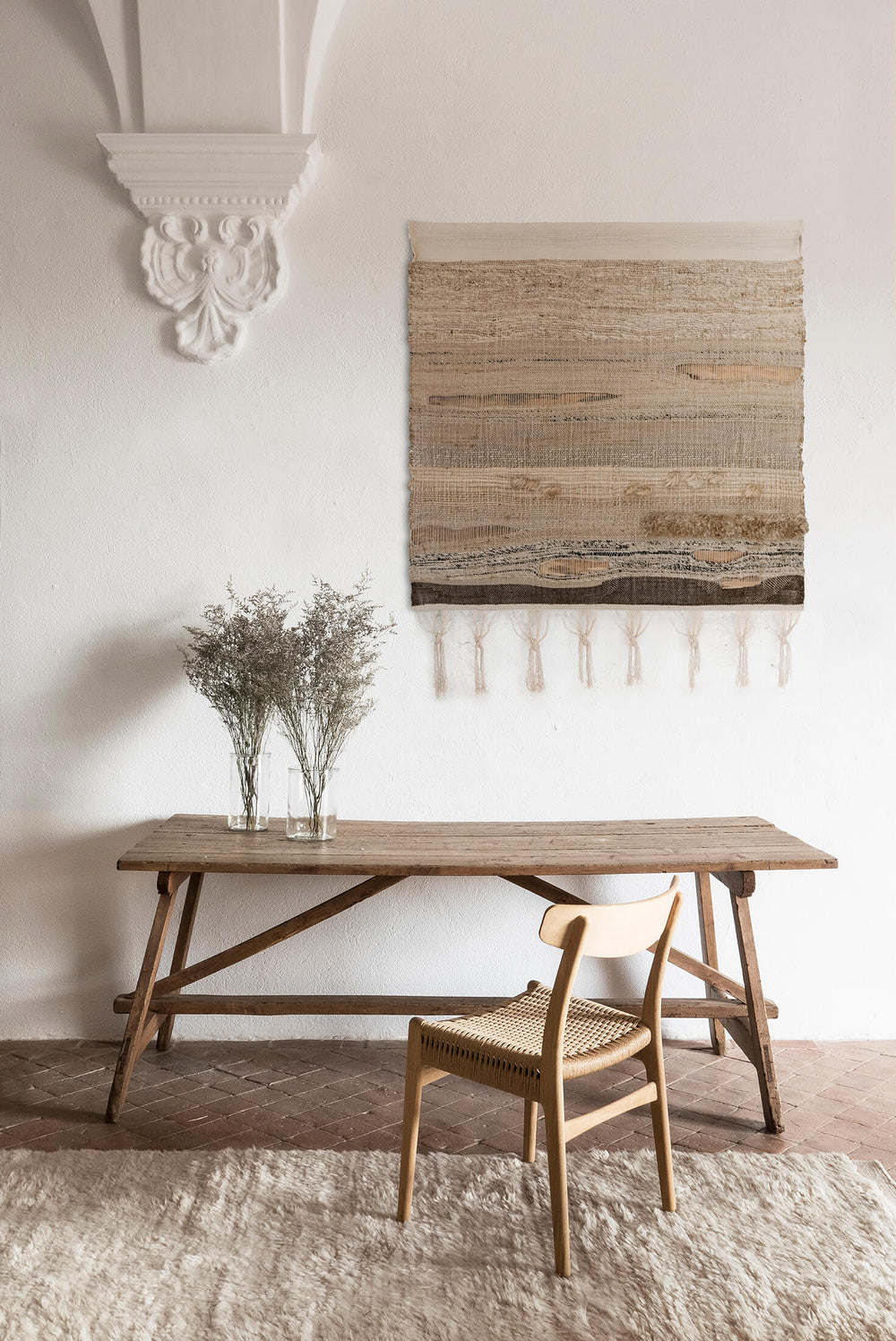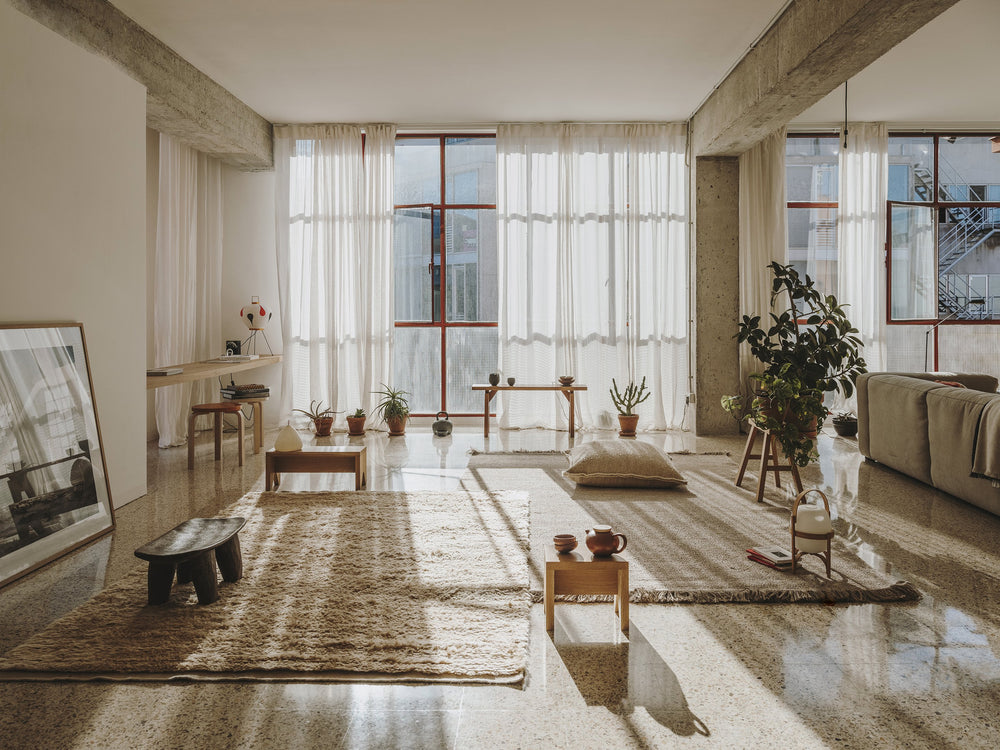 Fibra: 100% hand-spun Afghan wool
Tipo: Persian knot
Alto total: 42mm
Técnica: Hand knotted
Densidad: 19,800 knots/m2
Wellbeing Collection
Wellbeing is an organism of comforting textile products that support the human experience. All the items focus on tactility, materiality, craft and quality. They add warmth, softness and comfort to indoor environments, and a connection to the senses. The collection uses traditional techniques and crafted details that make the normal special.
The Wellbeing collection uses hand spun Afghan wool, nettle, jute, linen, Tussar silk as well as cork, wood, raw wool, and raw cotton carefully sourced by nanimarquina's team, as close as possible to where the pieces from the collection are produced, using traditional craft techniques and local artisans with whom nanimarquina has worked with for a long time.
See Wellbeing collection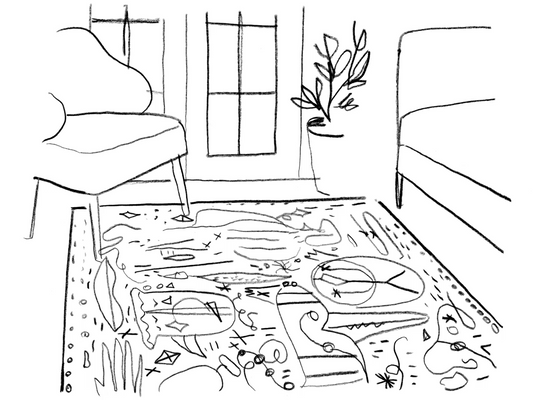 We help you choose the rug size that best suits your space
Choosing a rug is an important decision. This will order and give personality to the room.
You have to take into account what other objects it will coexist with so that it is fully integrated and provides warmth and comfort to the space.
To help you, we have prepared a measurement guide to make it easier to achieve the desired finish.