Blur Red Rug
Blur is based on a repeated geometric sequence, the hallmark of the Bouroullec brothers. Lightweight and durable, this indoor kilim rug traces red lines on an off-white background, characteristic of Afghan wool.
CO2 offset
170x240 cm
200x300 cm
250x350 cm
300x400 cm
170x240 cm / Negro
170x240 cm / Verde
200x300 cm / Negro
200x300 cm / Verde
250x350 cm / Negro
250x350 cm / Verde
300x400 cm / Negro
300x400 cm / Verde
Sale points
Are you interested in this product? Discover the store closest to you.
Other measures

Do you need another measure? You can customize your Blur, as long as the original proportions of the standard sizes are respected. Contact us here and we will help you create the perfect rug for your space.
Warranty

All nanimarquina rugs have a three (3) year guarantee against any material or manufacturing defect. To manage a return, review the Shipping and Returns conditions.
Observations

Due to the irregularity of the hand-spun Afghan wool yarn, during the dyeing process, the yarn can take on different shades of color.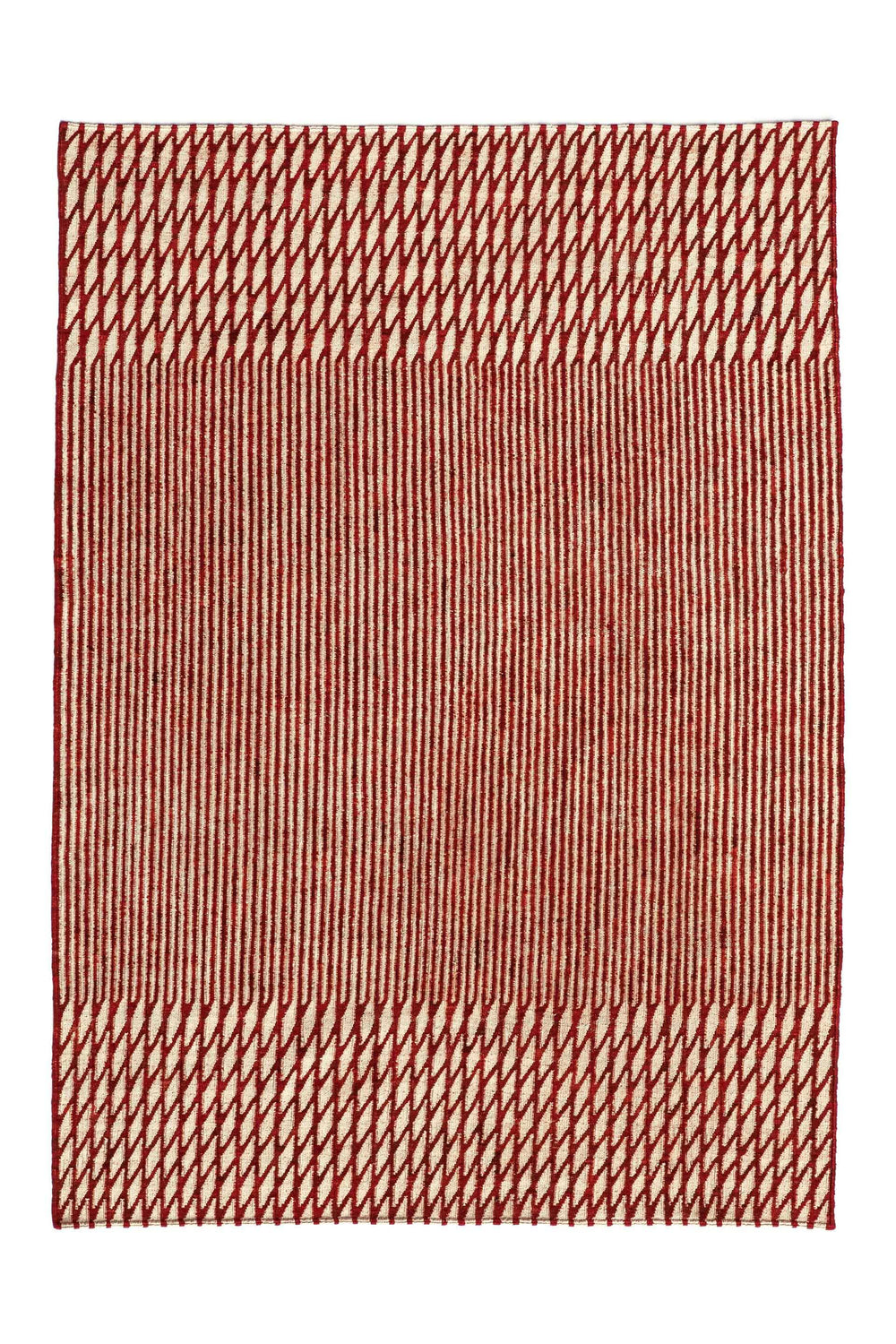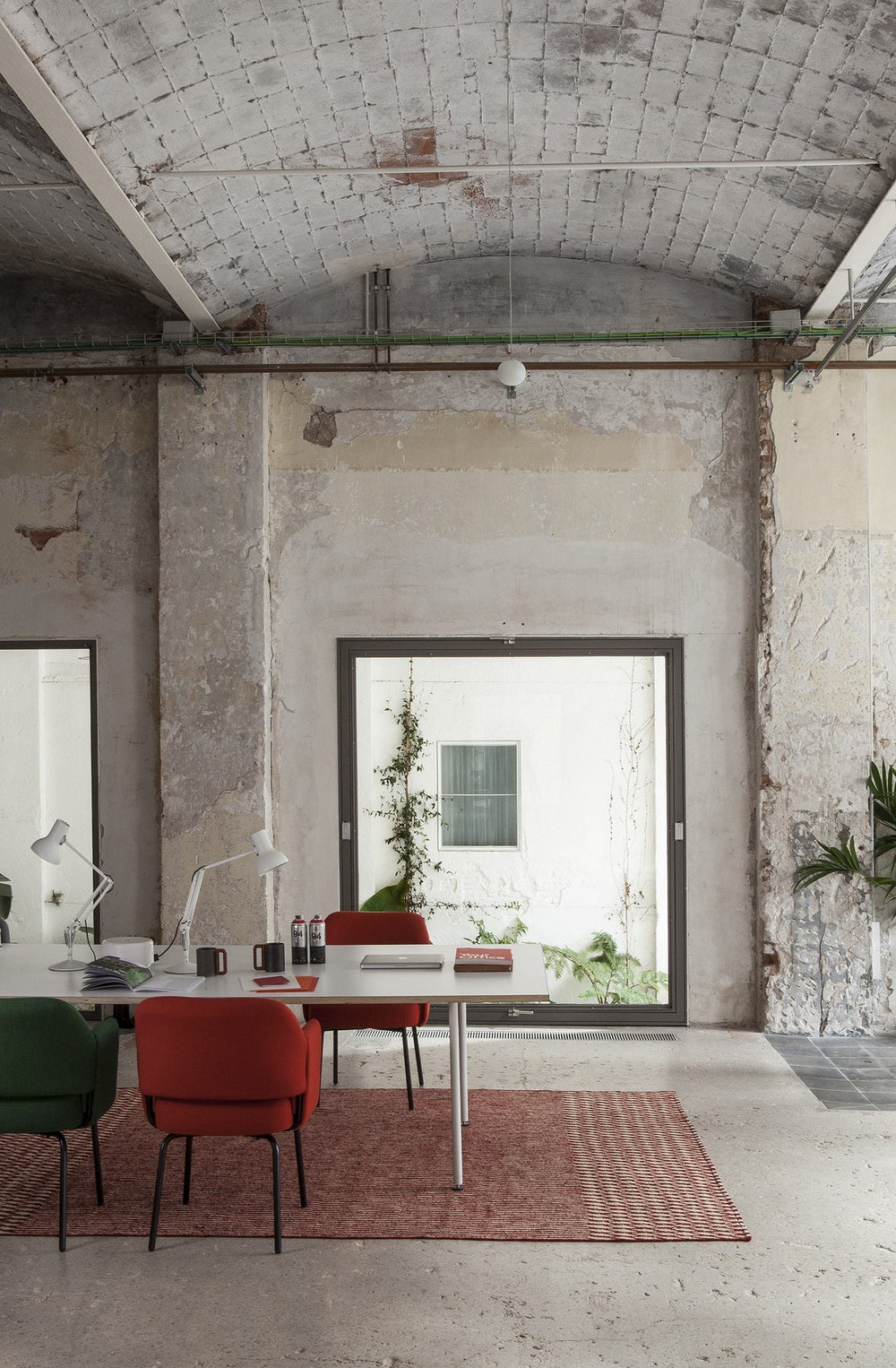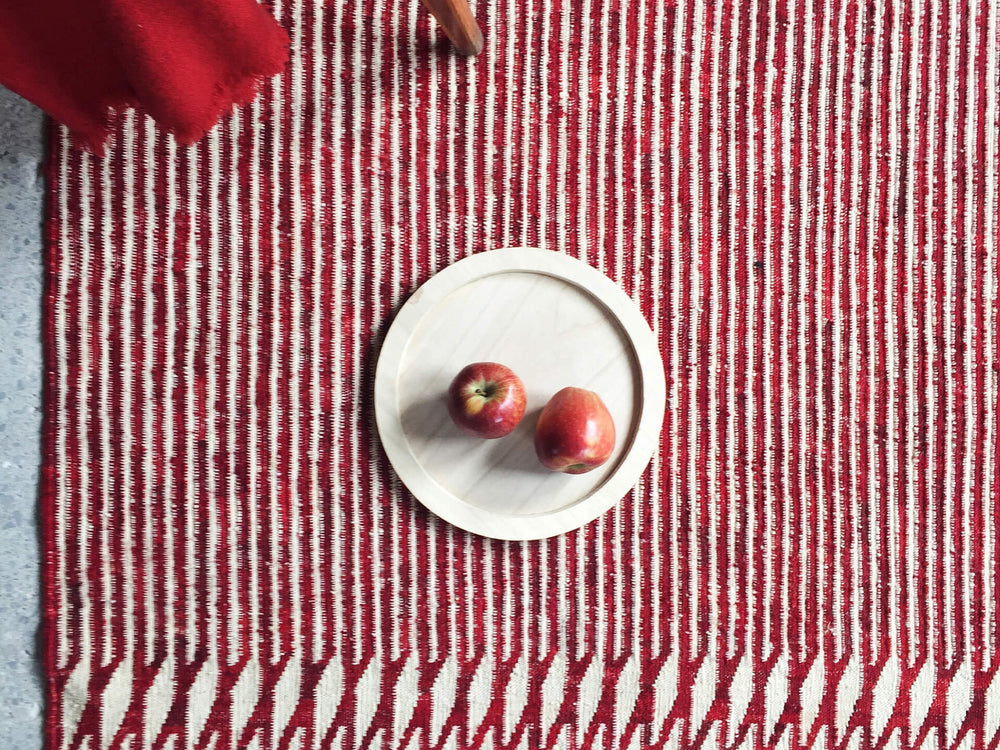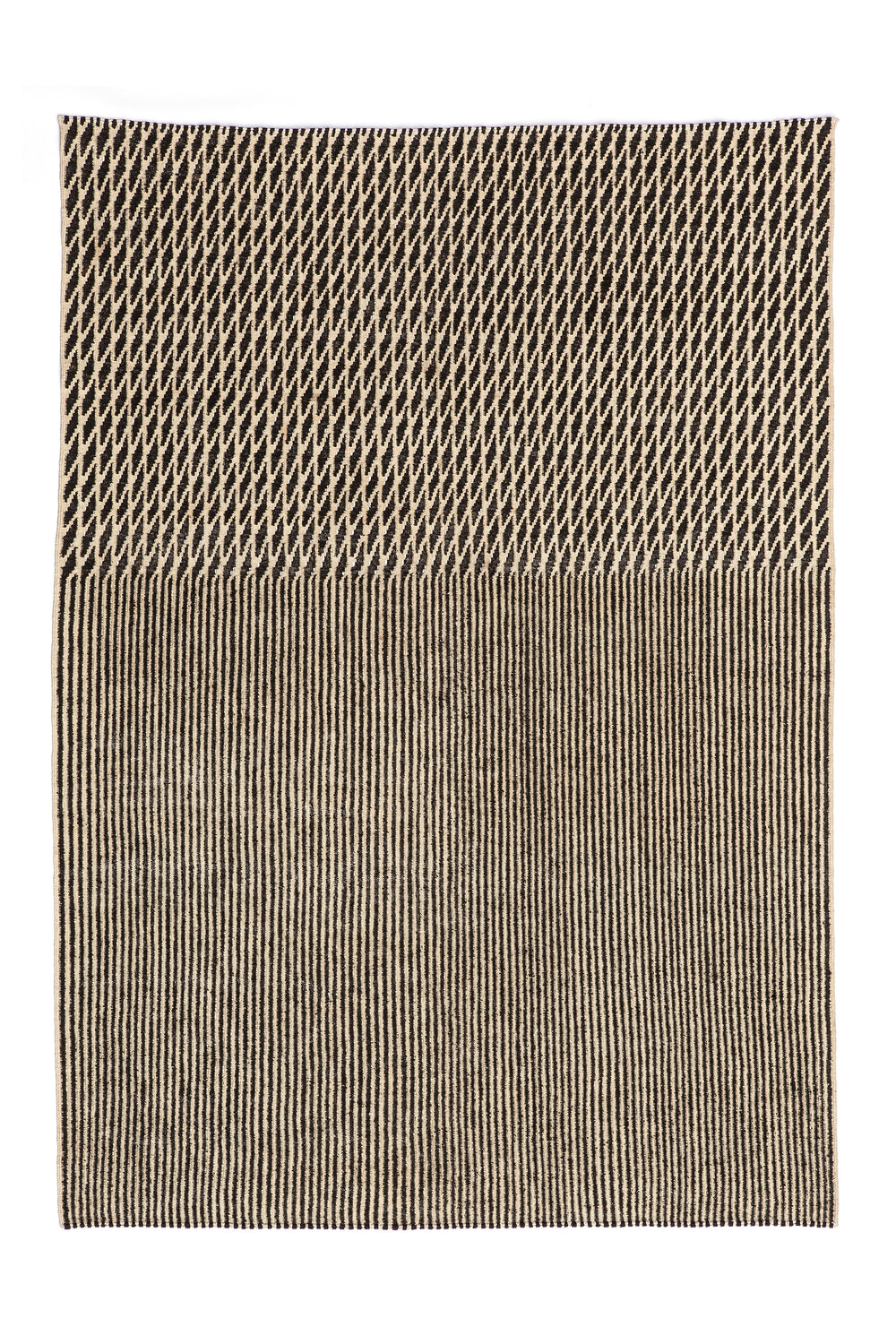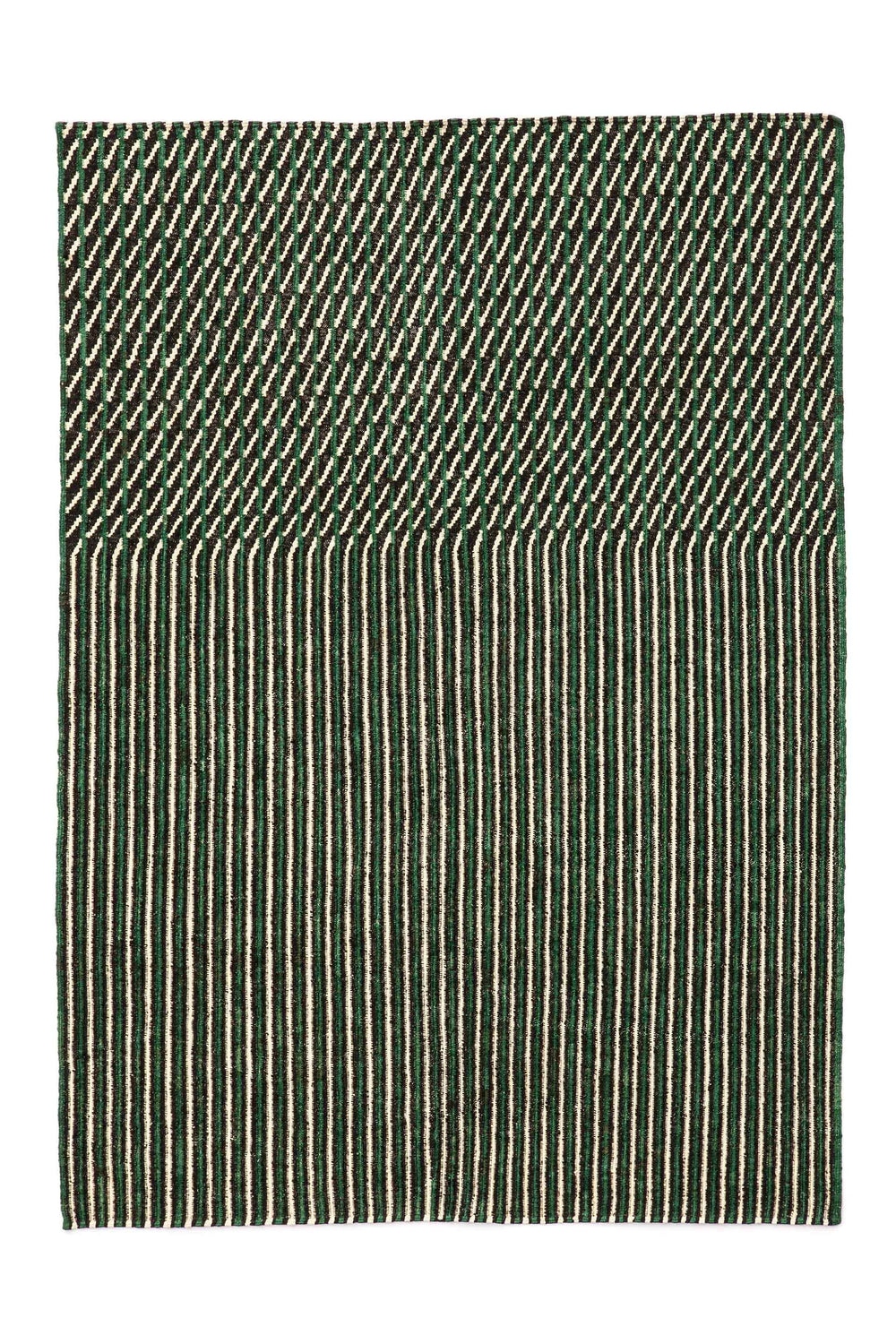 Fibra: 100% Afgan wool
Tipo: Kilim
Alto total: 4 mm
Técnica: Hand loomed
Densidad: 156.000 yarns/m2
Blur Collection
The sequence of geometric shapes and repetition are definitive hallmarks of the Bouroullec brothers.
Their mastery, meticulousness, and tireless ability to always go a step further, has led them to work on Blur, a collection that offers two different readings. When viewing the rug from afar, an indefinite, unfocused surface is apparent, that gives its name to the collection. Nevertheless, upon approaching the rug, lines and rhythmic rhombuses in different proportions are revealed, in the purest kinetic style.This blurred effect has been achieved by inverting the sense in which the kilims are traditionally woven, which makes the process much more laborious. This change in weaving causes the lines to be blurred, mixing two colours unevenly, creating an aged rug, reminiscent of the past.
See Blur collection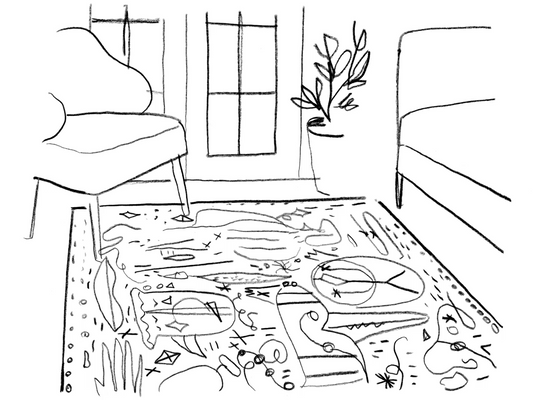 We help you choose the rug size that best suits your space
Choosing a rug is an important decision. This will order and give personality to the room.
You have to take into account what other objects it will coexist with so that it is fully integrated and provides warmth and comfort to the space.
To help you, we have prepared a measurement guide to make it easier to achieve the desired finish.