Shade Pouf
Nani Marquina + Begüm Cana Özgür & Marcos Catalán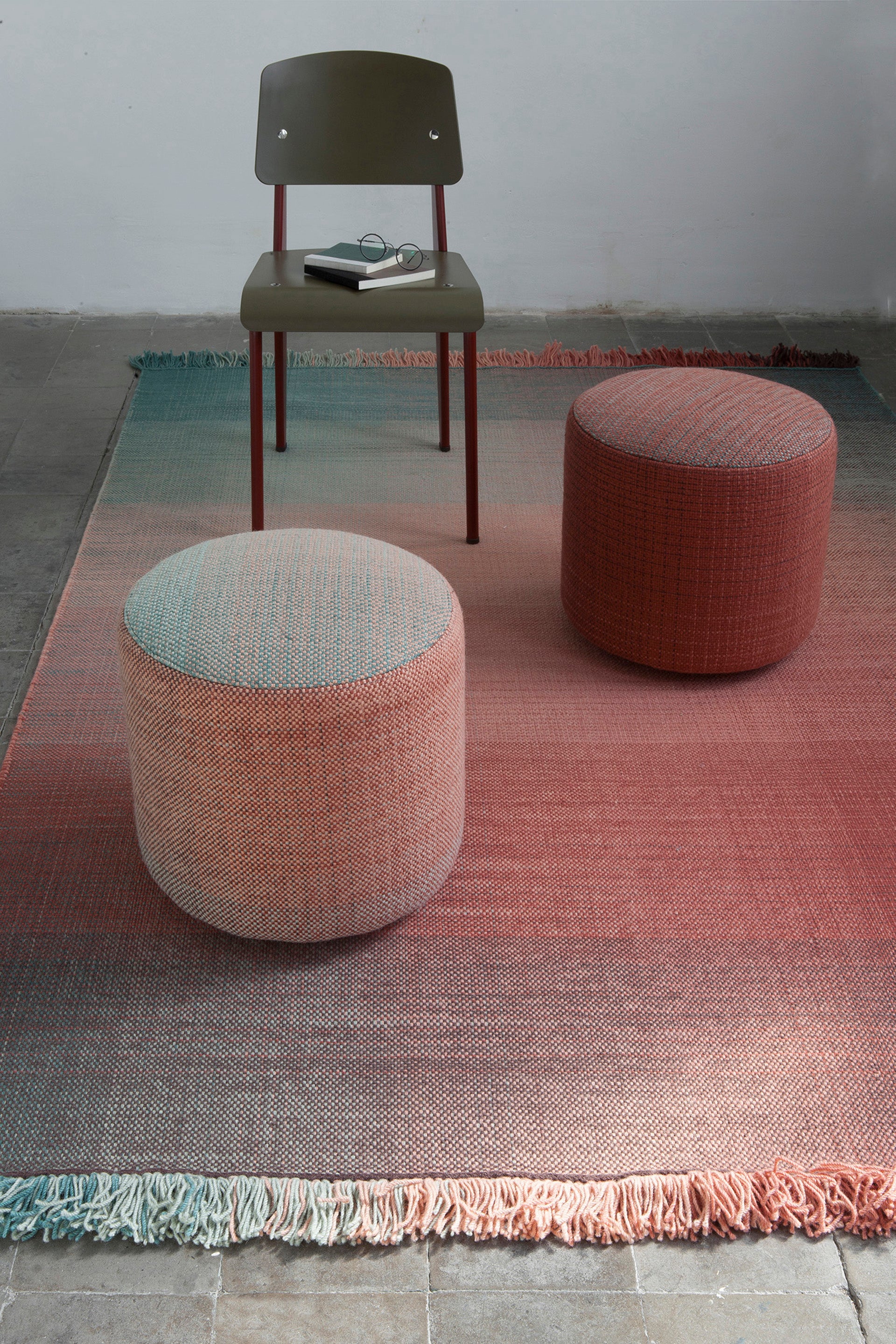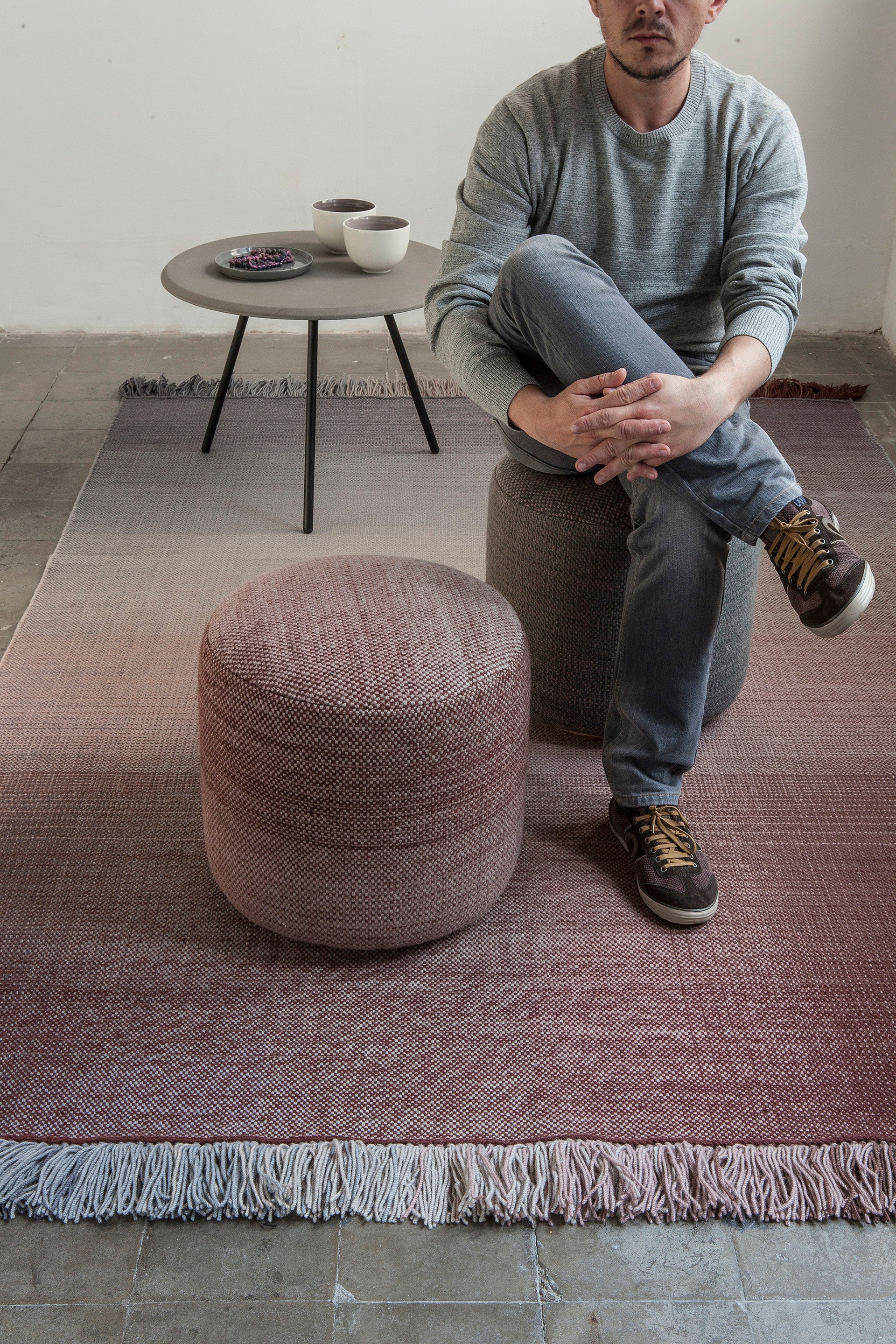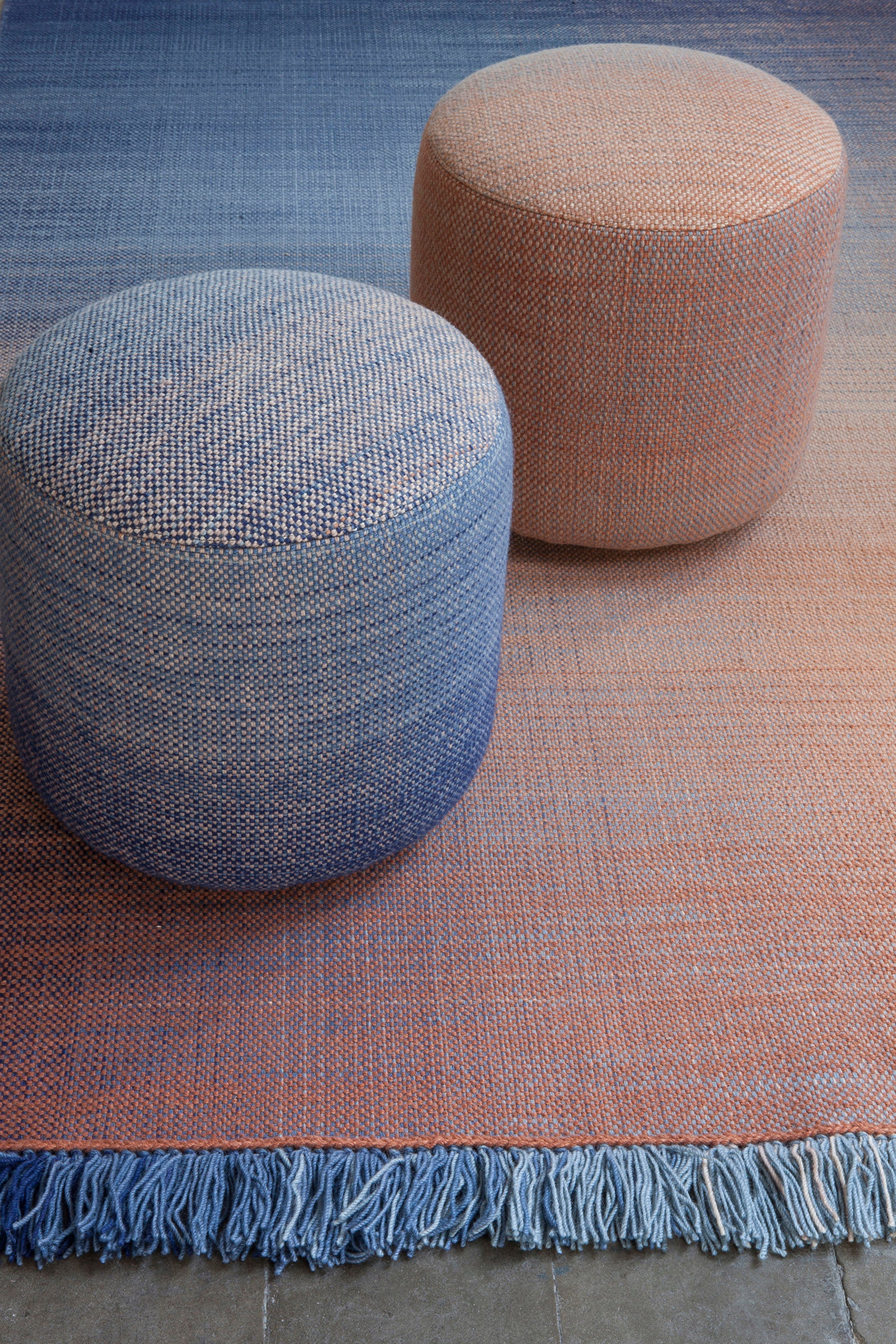 Accessories that evoke feelings of tranquility and well-being.
The Shade collection of poufs was born to complement one of our most successful collections. And like the original rug models, they are inspired by the magical moments of nature where colors blend and speak for themselves. Shade palettes achieve an intricate gradient that leaves no one indifferent.
It is a cylindrical seat accessory that is light, manageable, and comes in eight different color varieties. Each rug is combined with two poufs that are upholstered in the main color gradients.
The rug and pouf set produces an incredible color experience and evokes feelings of calm and well-being due to the power of colors to influence our state of mind.
This element successfully brings together two designers from very different backgrounds. On the one hand, the Turkish designer Begüm Cana Özgür who has designed the original patterns and on the other hand the Spanish designer and architect Marcos Catalán who has added volume to the collection.