Tres Gold Texture Rug
Tres reflects Nani Marquina's passion for the ancient craft of weaving. Its peculiarity lies in the union of three independent pieces in which different fibers predominate.
The Tres Texture Gold model is a compliment to this collection, a gold rug, sophisticated and elegant as well as contemporary and light. It incorporates bright gold Tencel, an organic and sustainable fiber that combines with black-dyed wool.
CO2 offset
170x240 cm
200x300 cm
250x350 cm
300x400 cm
Sale points
Are you interested in this product? Discover the store closest to you.
Other measures

Do you need another measure? All our rugs can be personalized. Contact us here and we will help you create the perfect rug for your space.
Warranty

All nanimarquina rugs have a three (3) year guarantee against any material or manufacturing defect. To manage a return, review the Shipping and Returns conditions.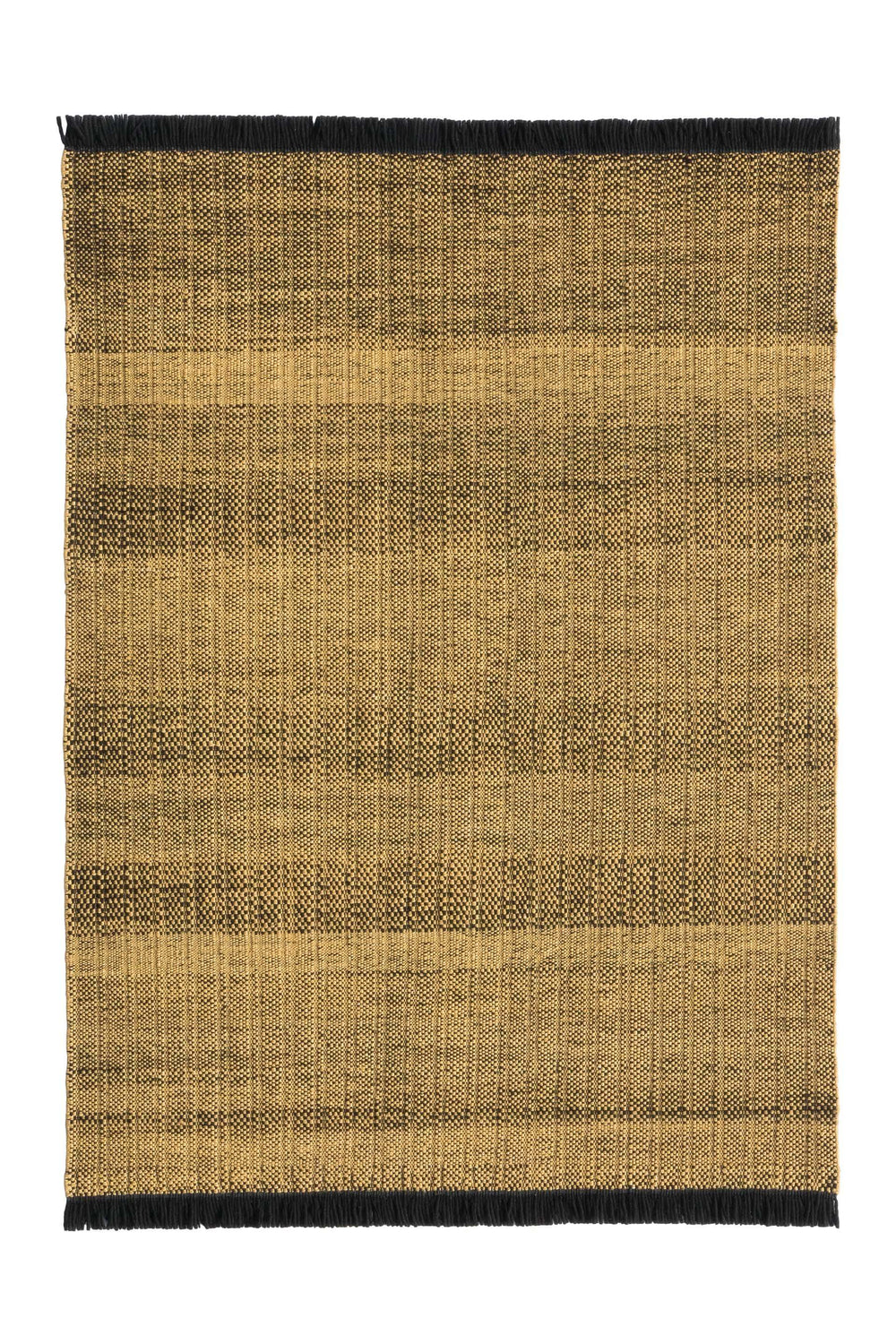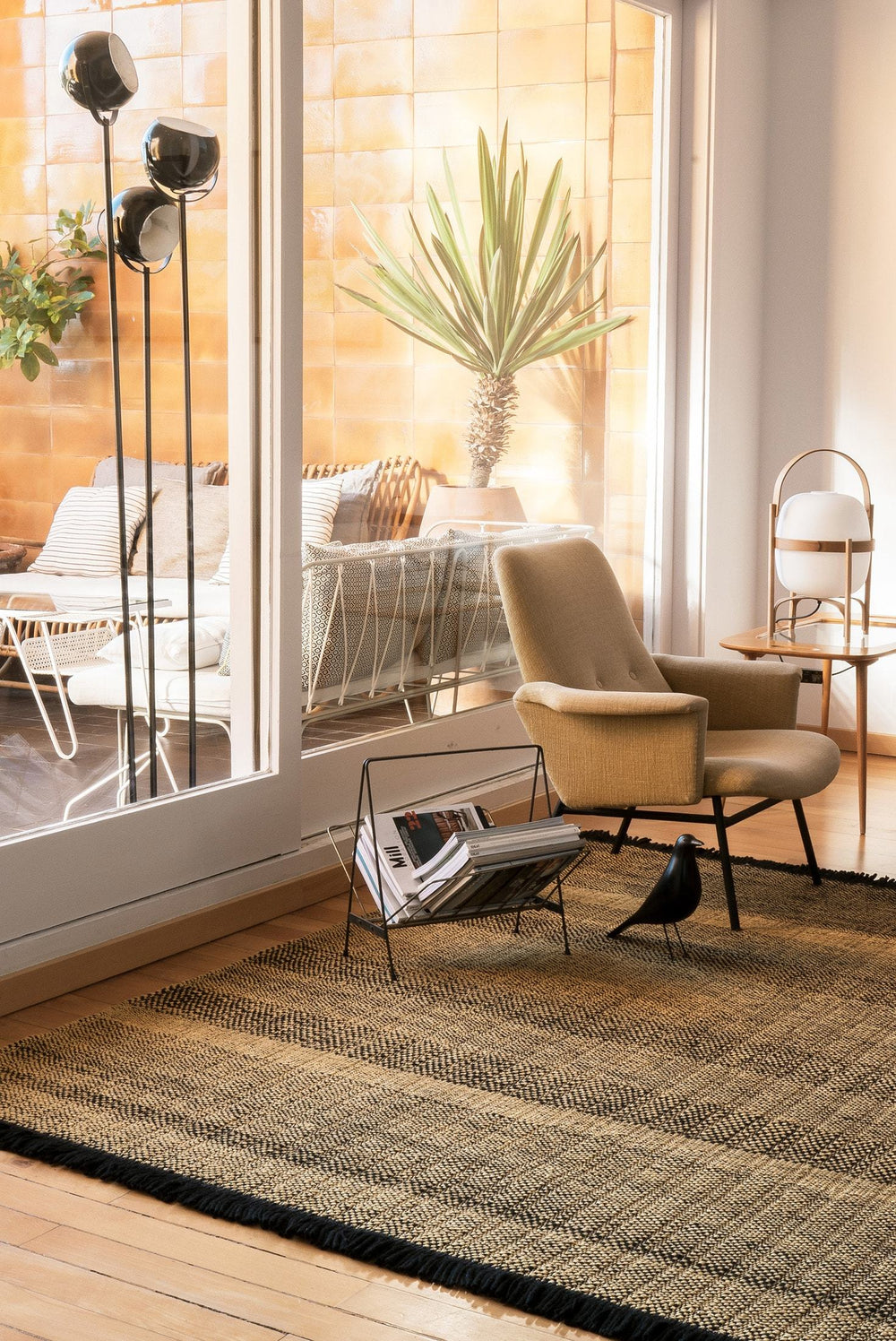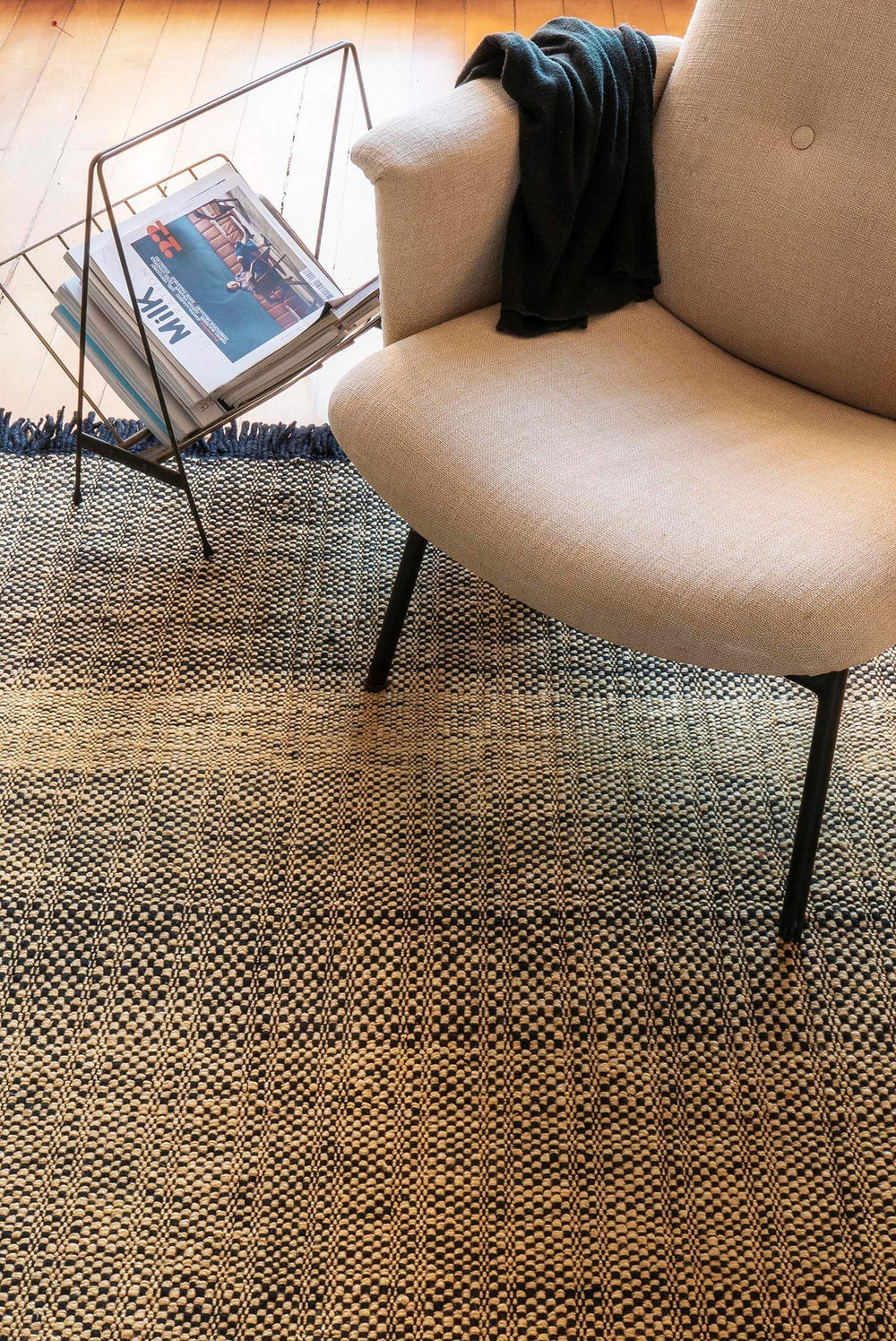 Fiber: 50% Wool + 50% Tencel
Type: Dhurrie
Total height: 6 mm
Technique: Hand loomed
Density: 35,000 yarns/m2
Tres Gold Collection
Tres Texture Gold pays tribute to nanimarquina's beloved Tres collection, adding a golden, sophisticated and elegant rug to the family; a rug that is contemporary, light and adaptable to any space.
It combines black and gold to provide brightness and elegance, and thick and thin fibers to generate texture.
The beauty of this collection, hand-woven in India, lies in its glow, which is achieved thanks to the use of golden Tencel fiber, combined with the elegance of the black wool. In addition, the crossing of the fibers and their different thicknesses generates a cushioned texture, very pleasant to the touch.
See Tres Texture Gold collection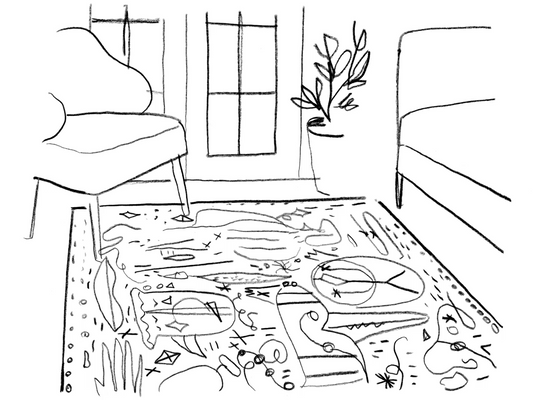 We help you choose the rug size that best suits your space
Choosing a rug is an important decision. This will order and give personality to the room.
You have to take into account what other objects it will coexist with so that it is fully integrated and provides warmth and comfort to the space.
To help you, we have prepared a measurement guide to make it easier to achieve the desired finish.