Re-Rug 2 Rug
Re-Rug emerged from the decision to use the wool leftovers accumulated by our suppliers.
Each Re-Rug uses 1kg/m2 of reprocessed wool, thereby directly helping to shrink unmanaged waste, as well as reducing CO2 emissions, since no virgin material needs to be produced or transported. The result is a unique, circular collection that is composed of 50% virgin wool and 50% reused wool.
The New Zealand wool used in Re-Rug 2 is half yellow, half blue.

Watch the Re-Rug collection video here
CO2 offset
170x240 cm
200x300 cm
250x350 cm
300x400 cm
170x240 cm / Re-Rug 3
170x240 cm / Re-Rug 1
200x300 cm / Re-Rug 3
200x300 cm / Re-Rug 1
250x350 cm / Re-Rug 3
250x350 cm / Re-Rug 1
300x400 cm / Re-Rug 3
300x400 cm / Re-Rug 1
Sale points
Are you interested in this product? Discover the store closest to you.
Other measures

Do you need another measure? All our rugs can be personalized. Contact us here and we will help you create the perfect rug for your space.
Warranty

All nanimarquina rugs have a three (3) year guarantee against any material or manufacturing defect. To manage a return, review the Shipping and Returns conditions.
Observations

The colors of this rug may be altered from the original design. As it is hand-spun recycled yarn, it may present variations in color and irregularities in thickness.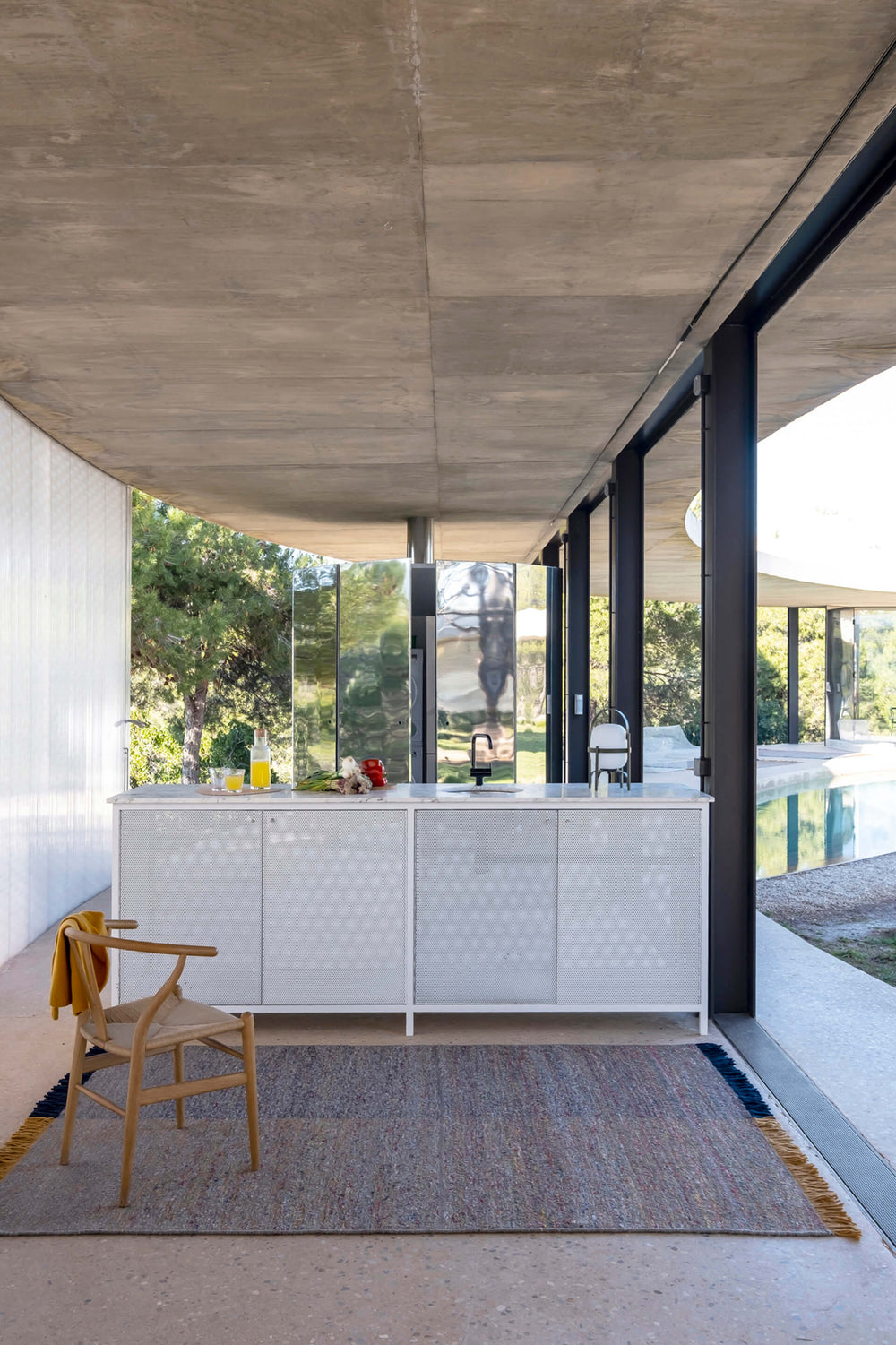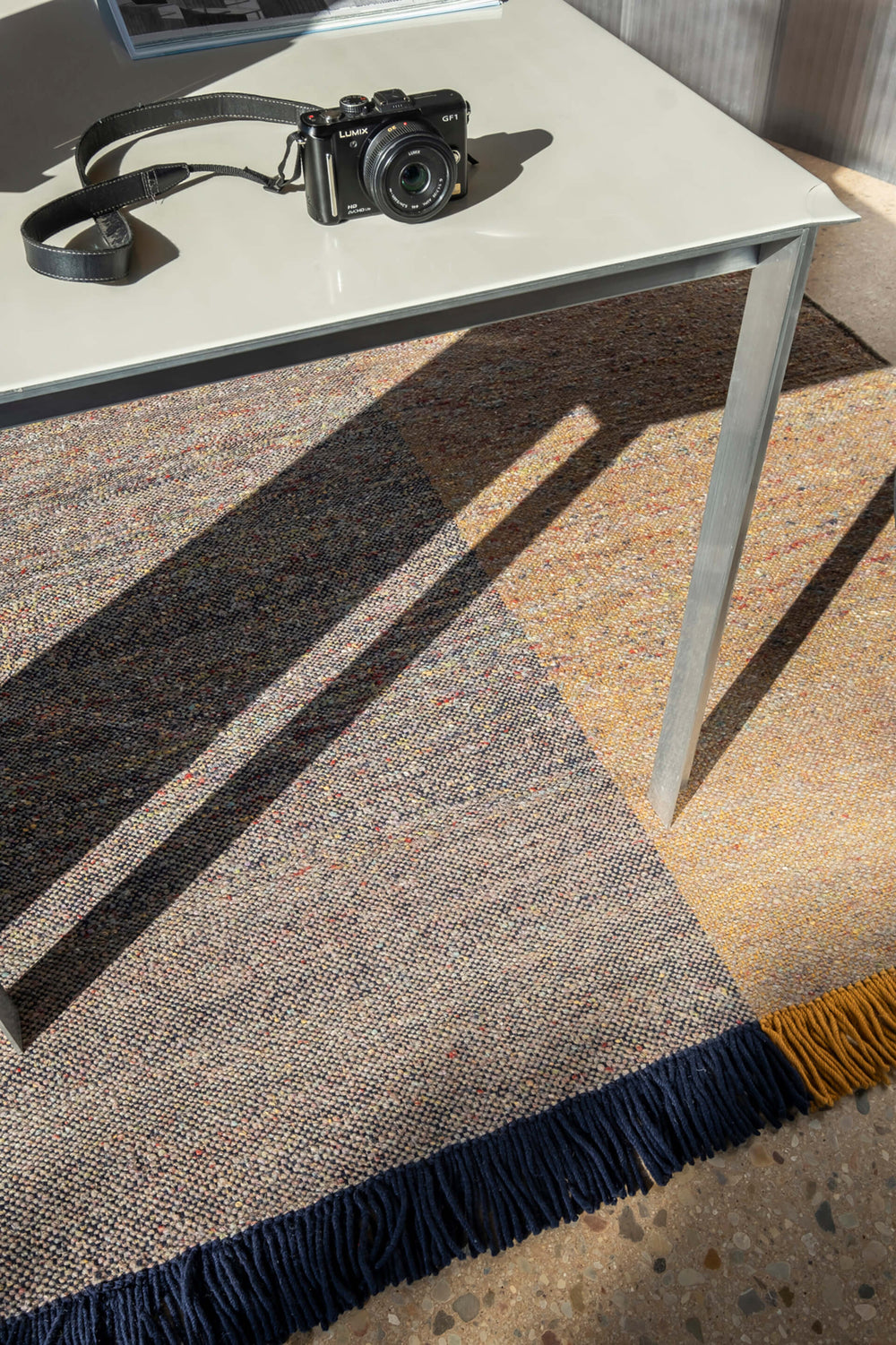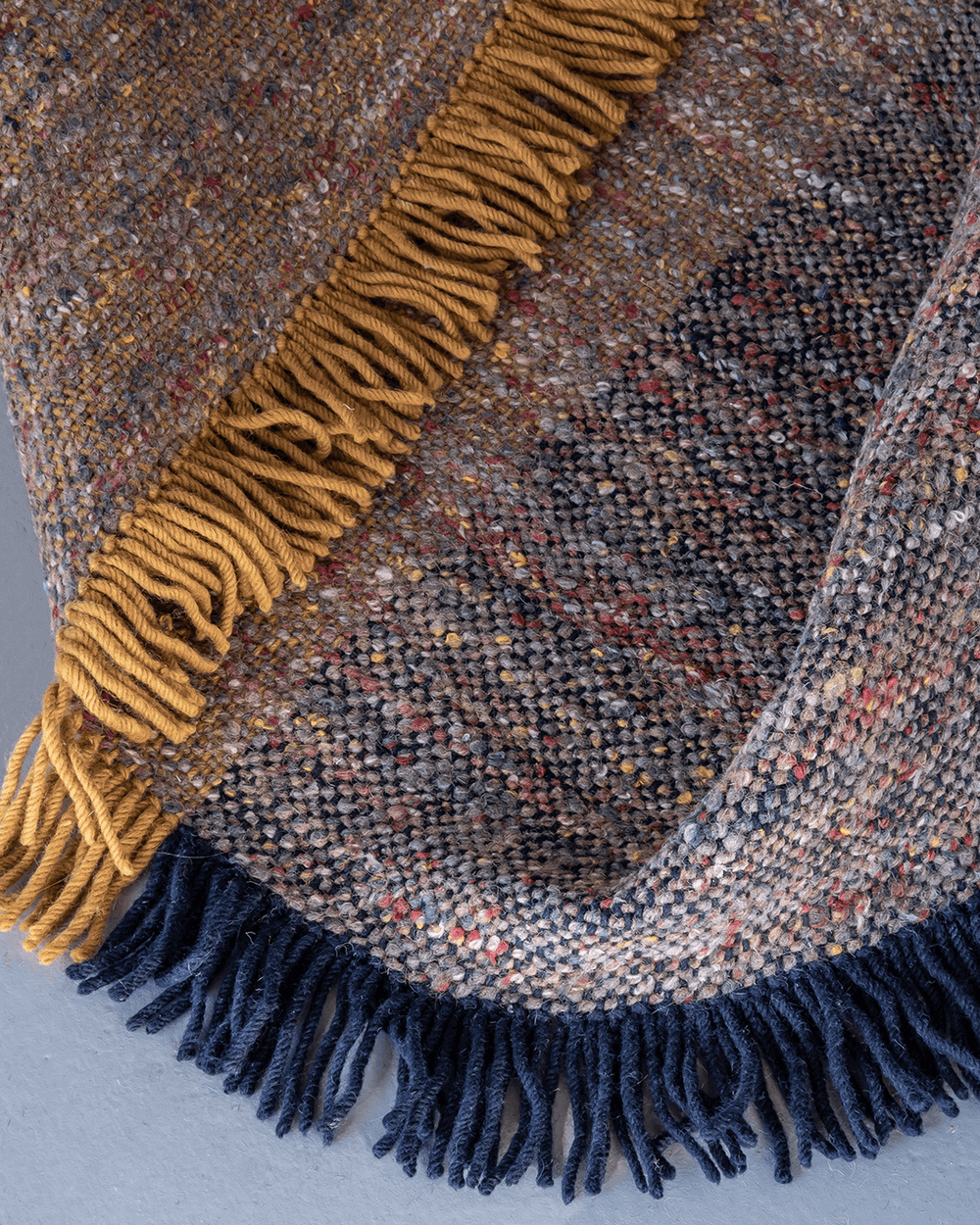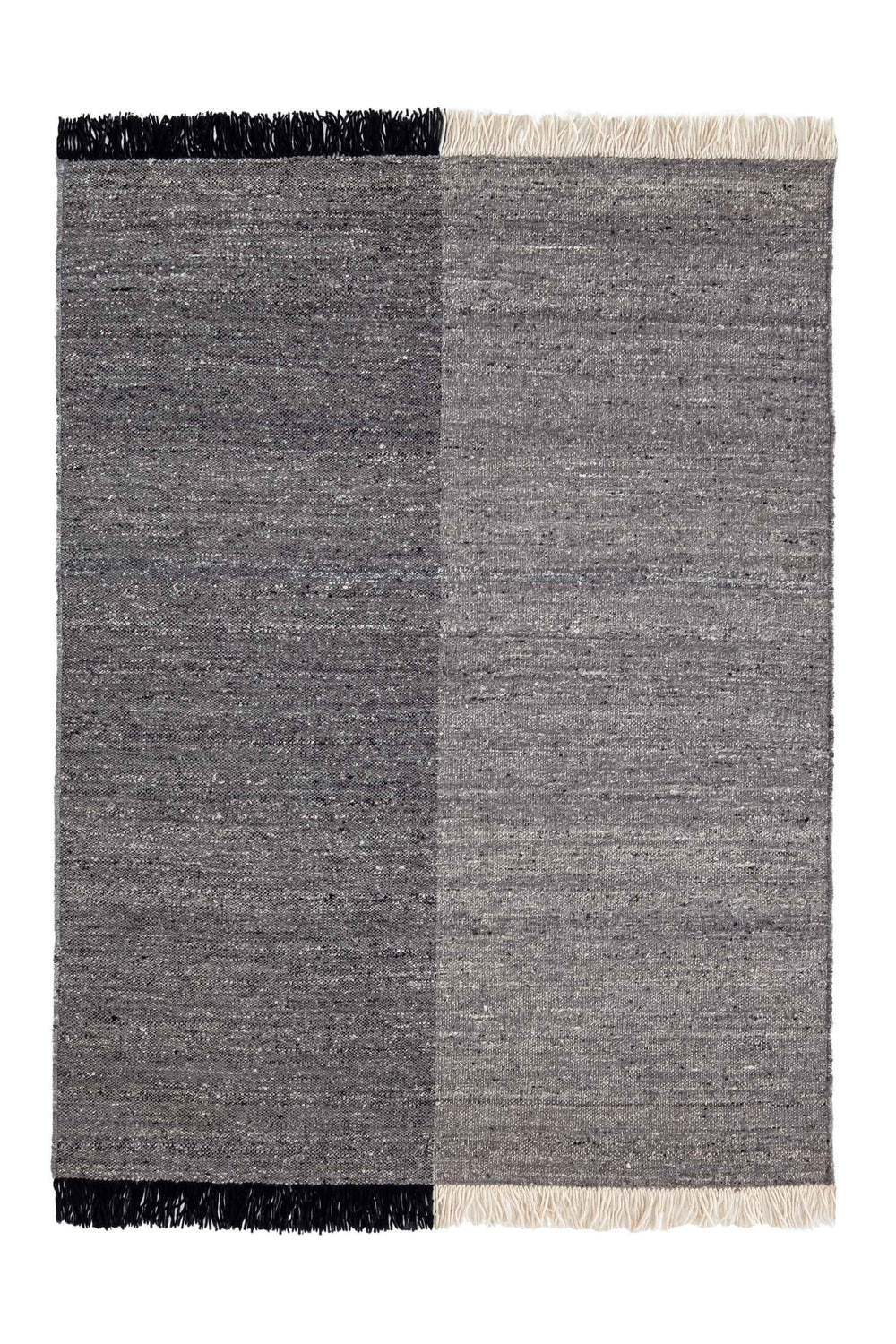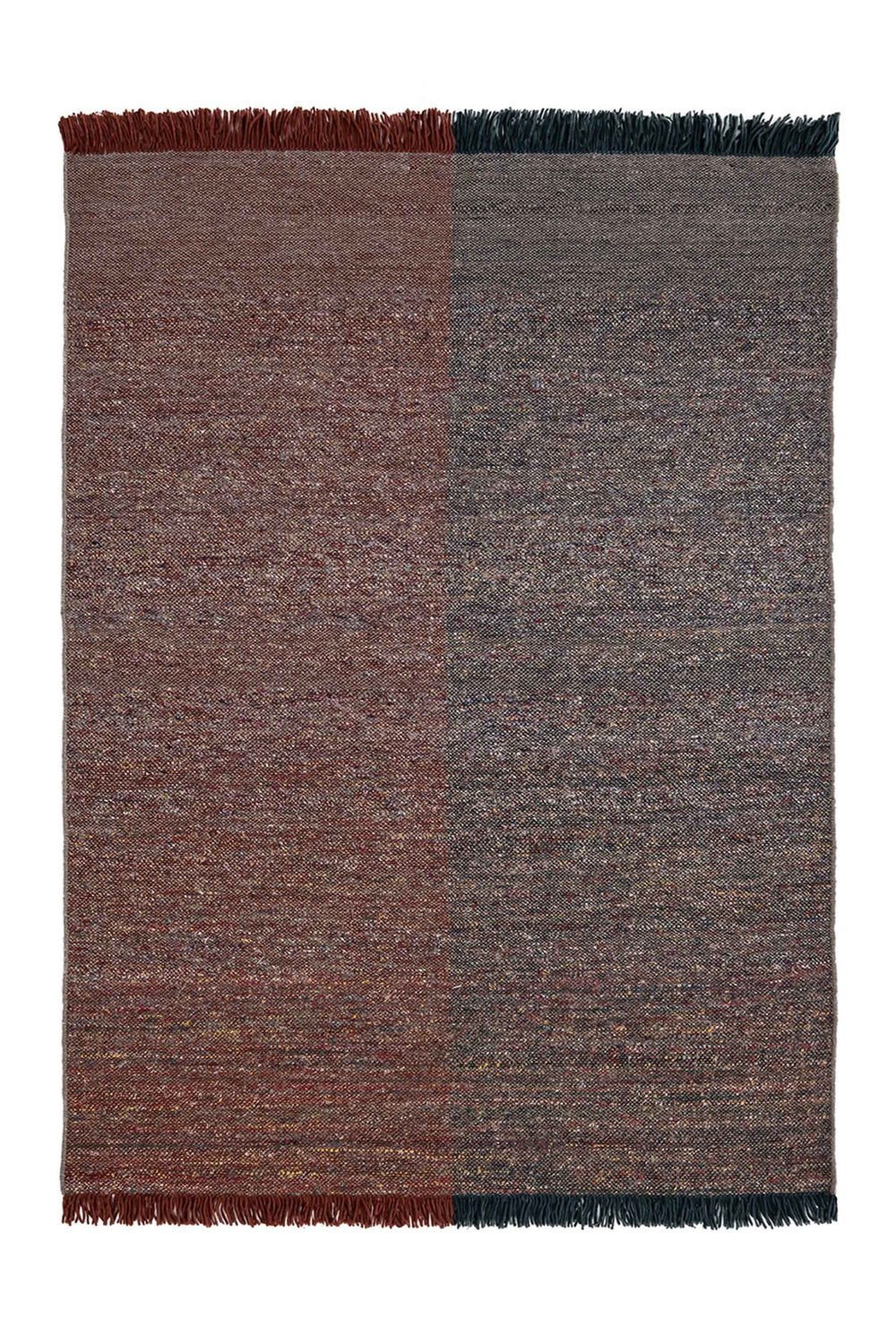 Fibra: 50% New Zealand wool + 50% Recycled wool
Tipo: Dhurrie
Alto total: 8 mm
Técnica: Hand loomed
Densidad: 18.600 yarns/m2
Re-Rug Collection
Re-Rug surgió de la decisión de utilizar las lanas sobrantes acumuladas por nuestros proveedores. Esta iniciativa es el resultado de un largo proceso de investigación, el reto de recuperar estas lanas para crear un nuevo hilo apto para tejer.
Cada Re-Rug utiliza 1kg/m2 de lana reprocesada, contribuyendo así directamente a la reducción de residuos no gestionados, así como a la reducción de la emisión de CO2, ya que no es necesario producir material virgen.
El sello de esta colección es la intención de preservar la irregularidad y la riqueza tonal de los restos de lana. Este reto nos llevó a experimentar con nuevos procesos a través de los cuales hemos conseguido mantener múltiples colores.
View Re-Rug Collection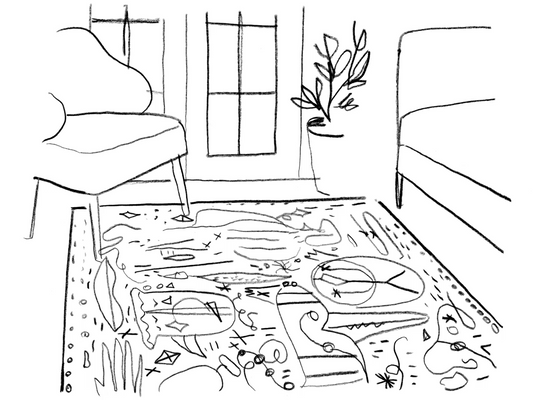 We help you choose the rug size that best suits your space
Choosing a rug is an important decision. This will order and give personality to the room.
You have to take into account what other objects it will coexist with so that it is fully integrated and provides warmth and comfort to the space.
To help you, we have prepared a measurement guide to make it easier to achieve the desired finish.