Telares Fog Rug
This collection is the result of continuing research into the possibilities offered by hand-weaving. Through the variation and pressure of the fibers we have created a rug with a unique texture and tempo.
Its rustic appearance and the irregularities of the hand-spun Afghan wool combine in a unique rug in which the beauty and authenticity of the craftsmanship are on full view.
The Fog model combines gray and off-white.
Watch the Telares collection video here
CO2 offset
170x240 cm
200x300 cm
250x350 cm
300x400 cm
Sale points
Are you interested in this product? Discover the store closest to you.
Other measures

Do you need another measure? All our rugs can be personalized. Contact us here and we will help you create the perfect rug for your space.
Warranty

All nanimarquina rugs have a three (3) year guarantee against any material or manufacturing defect. To manage a return, review the Shipping and Returns conditions.
Observations

Looms is handmade with a kilim technique applied in less density than usual. This, added to the fact that it is produced with hand-spun wool, can give natural irregularities and rustic finishes.

Due to the irregularity of the hand-spun Afghan wool yarn, during the dyeing process, the yarn can take on different shades of color.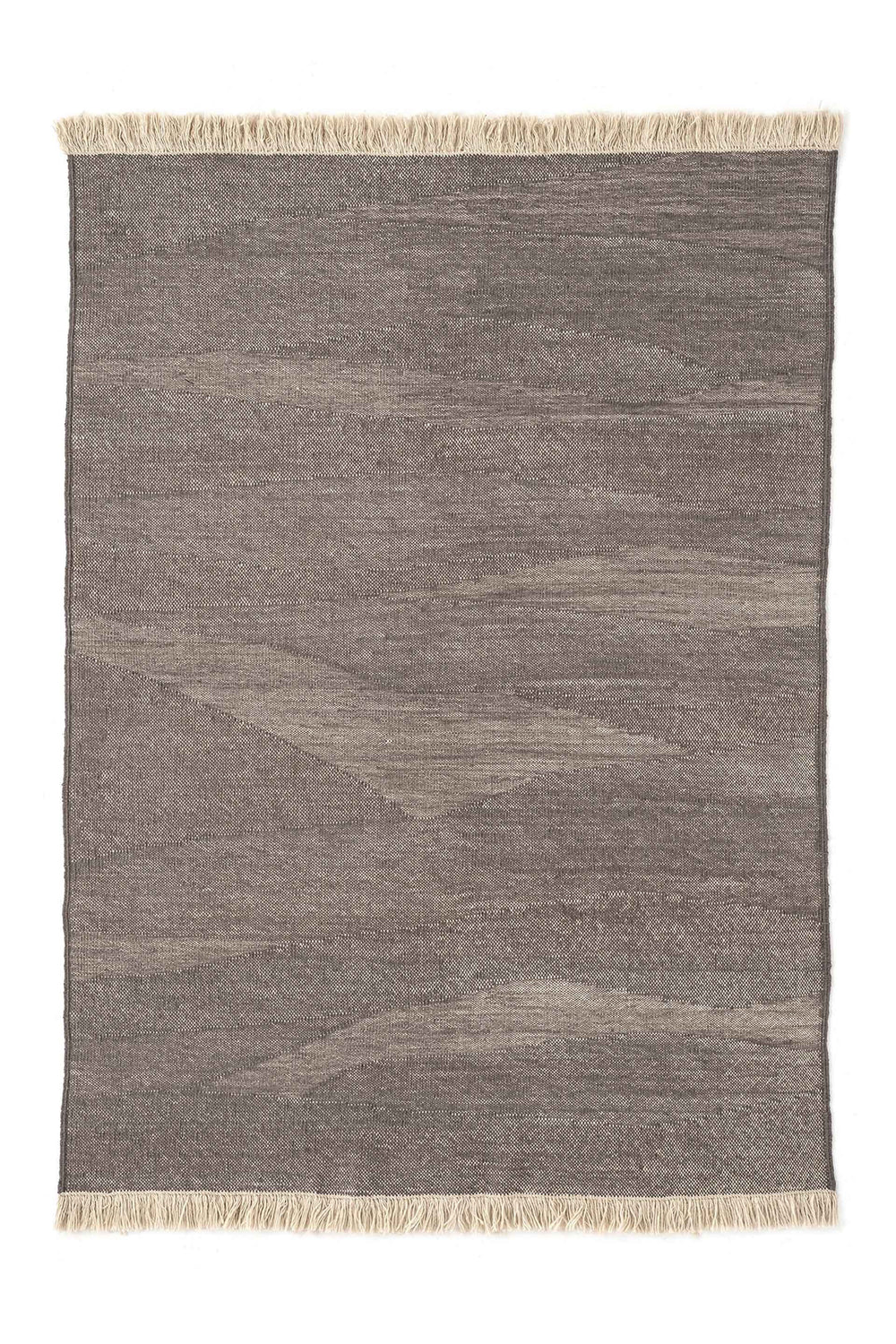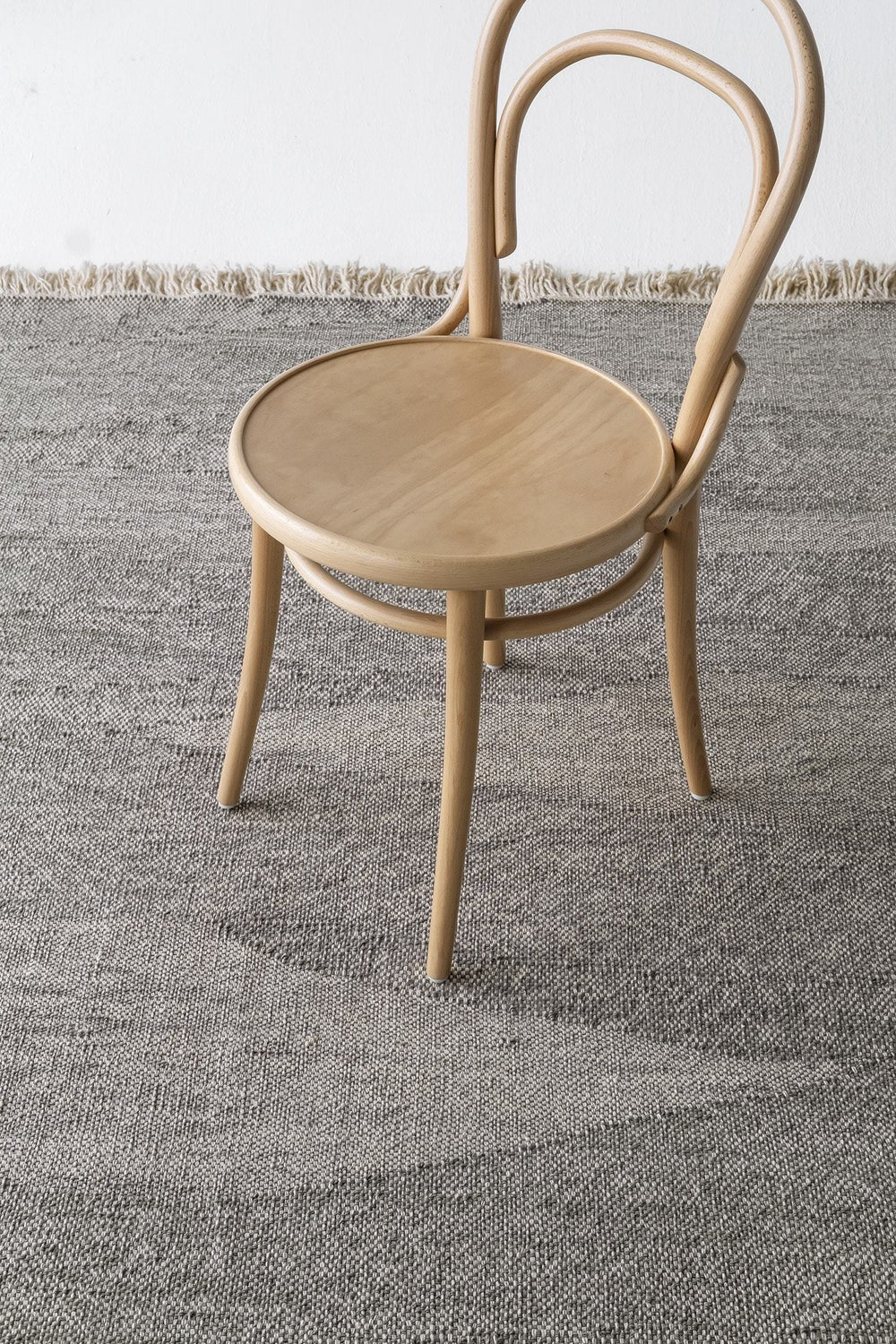 Fiber: 100% hand-spun Afghan wool
Type: Kilim
Total height: 4 mm
Technique: Hand loomed
Density: 99,000 yarns/m2
Telares Collection
This collection is born from the persistent search for new approaches that the loom has to offer.
By combining the techniques used in kilims and typical dhurries, we have created a unique set of textures and rhythm through the variation and pressure of the fibers. The changes in the pattern, which are born from the tension applied between weft and warp, give the rug an appearance full of nuances, thus evoking the most primary manual work: the insistent trial and error process of the craftsman from which magical results arise.
Telares has required a lot of groundwork and prototyping to find the desired texture. The result is a looser kilim of curved shapes, unlike traditional kilims that are usually geometric and rectilinear. It is hand-woven with Afghan wool. Its rustic appearance and the irregularities of the wool result in a unique rug where you can appreciate the beauty and authenticity of craftsmanship. Its curly fringes are noteworthy. Available in 5 colors, each model seeks a range of contrasts with the combination the characteristic natural color of the Afghan wool and a contrasted color.
See Telares collection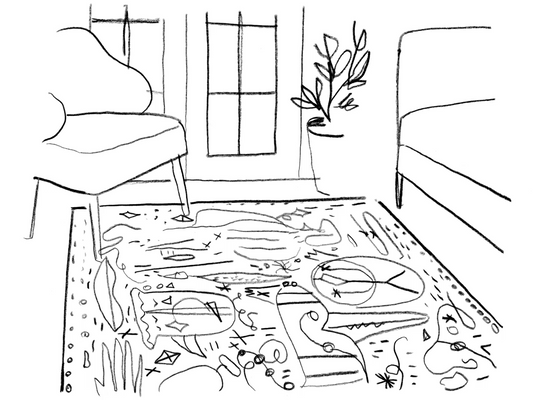 We help you choose the rug size that best suits your space
Choosing a rug is an important decision. This will order and give personality to the room.
You have to take into account what other objects it will coexist with so that it is fully integrated and provides warmth and comfort to the space.
To help you, we have prepared a measurement guide to make it easier to achieve the desired finish.