Medina 2 Rug
This collection represents nanimarquina's raison d'être: the desire to transform the traditional rug into a contemporary item. Using the ancestral hand-loomed kilim technique and a carefully selected color palette, expert craftsmen bring to life the geometric pattern designed by Nani Marquina.
The result is a high quality rug available in two shades. Medina 2 has a perfectly balanced range of cheerful colors.
CO2 offset
170x240 cm / Medina 2
200x300 cm / Medina 2
250x350 cm
300x400 cm
170x240 cm / Medina 1
200x300 cm / Medina 1
250x350 cm / Medina 1
300x400 cm / Medina 1
Sale points
Are you interested in this product? Discover the store closest to you.
Other measures

Do you need another measure? All our rugs can be personalized. Contact us here and we will help you create the perfect rug for your space.
Warranty

All nanimarquina rugs have a three (3) year guarantee against any material or manufacturing defect. To manage a return, review the Shipping and Returns conditions.
Observations

Due to the irregularity of the hand-spun Afghan wool yarn, during the dyeing process, the yarn can take on different shades of color.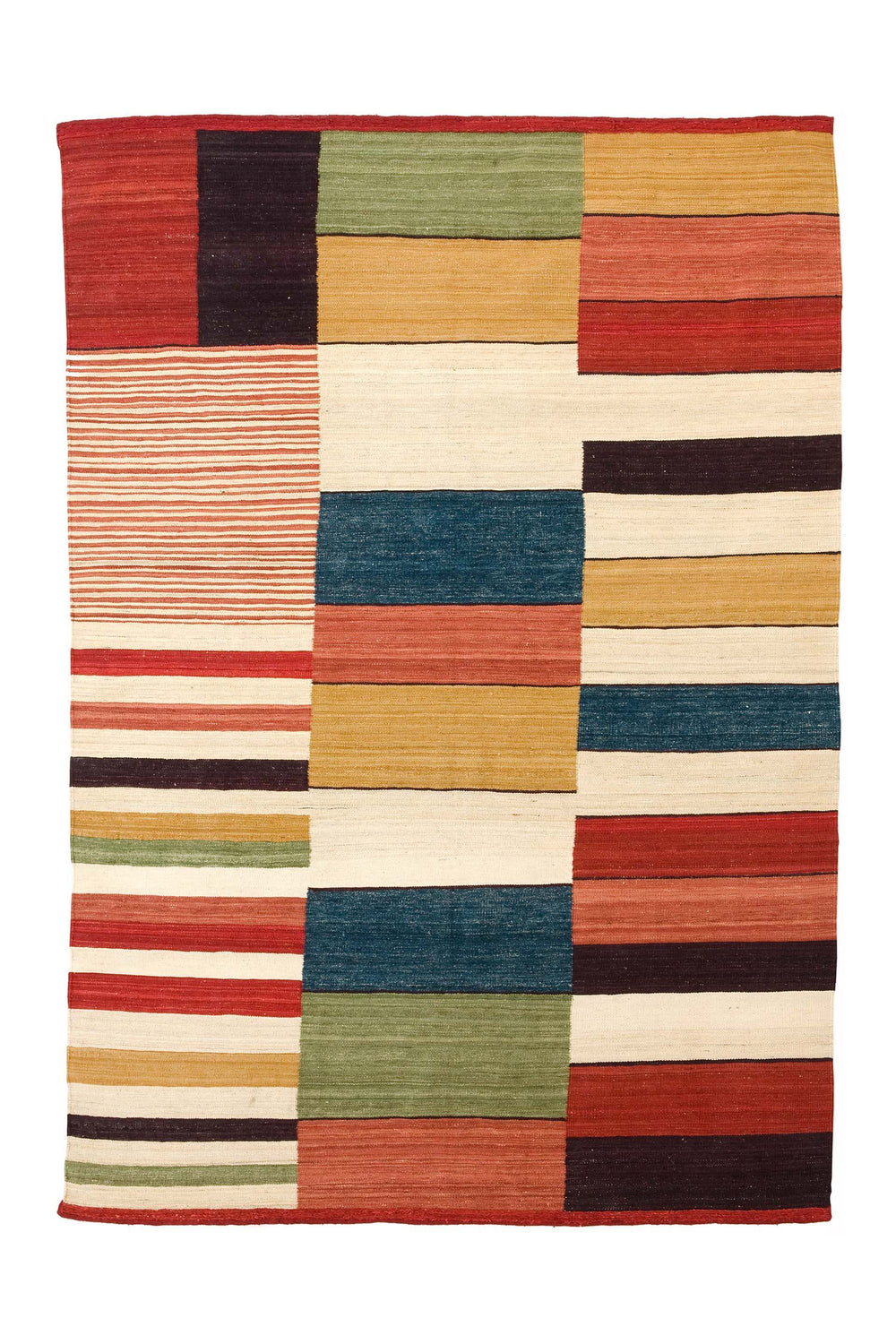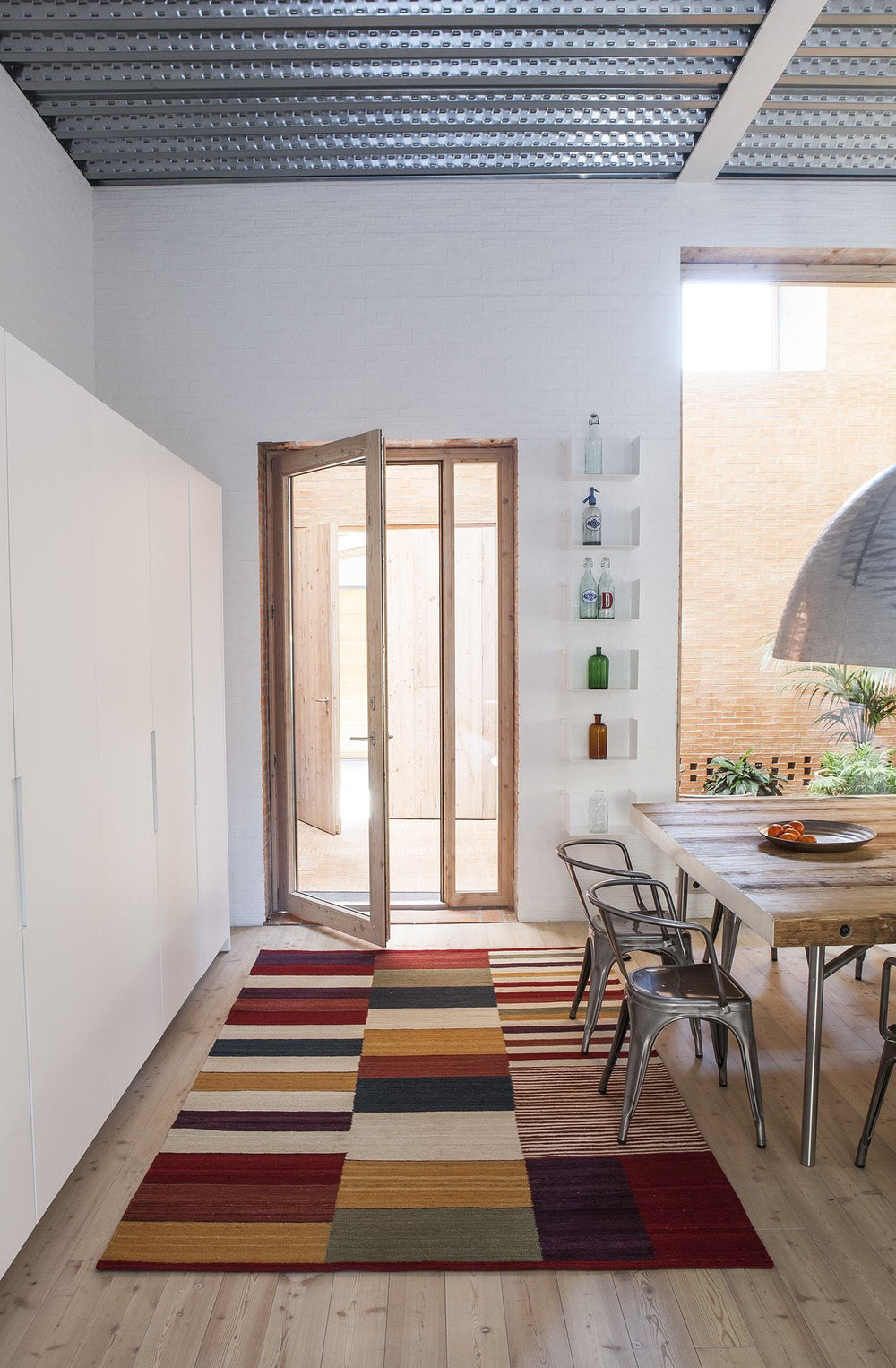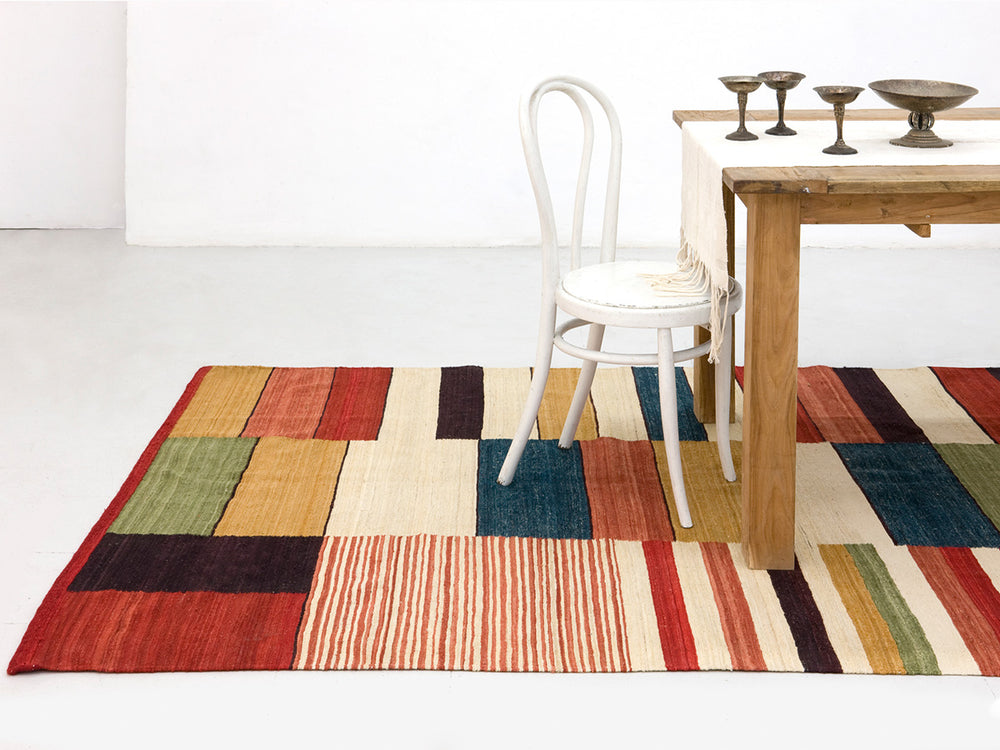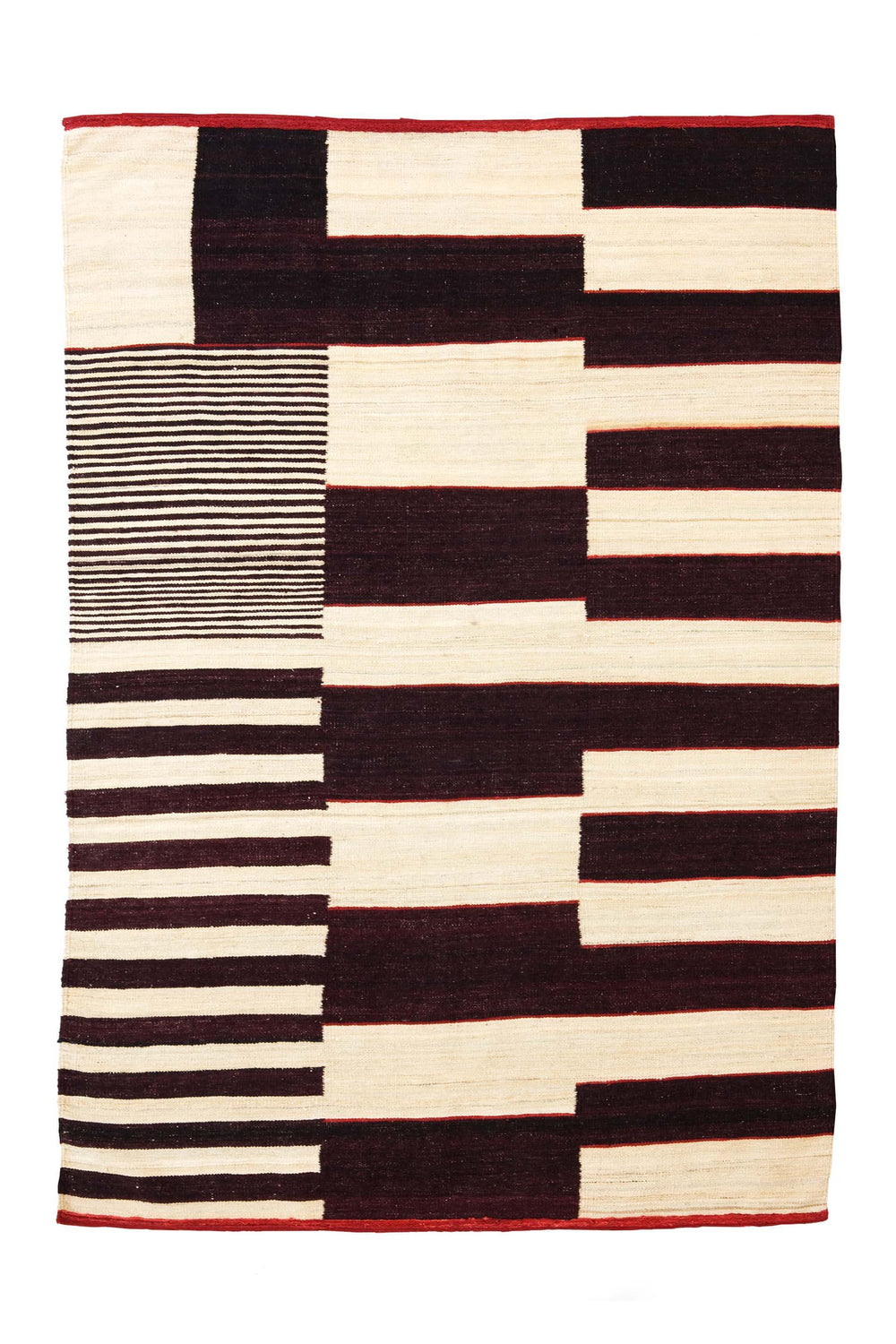 Fibra: 100% Afgan wool
Tipo: Kilim
Alto total: 4 mm
Técnica: Hand loomed
Densidad: 156.000 yarns/m2
Medina Collection
Inspired by rugs from long ago, this collection revisits the original essence, focusing on texture and usage through the kilim technique.
Originally, rugs were used to protect people from direct contact with the ground. Entire communities and families gathered on their rugs, which acted as a home, inherent in daily life, providing comfort. Over time, the rug has become a decorative element and a vehicle for cultural messages.
The Medina collection represents the modern transformation of tradition. The classical aesthetic is achieved with handcrafted production in the north of Pakistan, using a very old and traditional technique: the kilim.
See Medina collection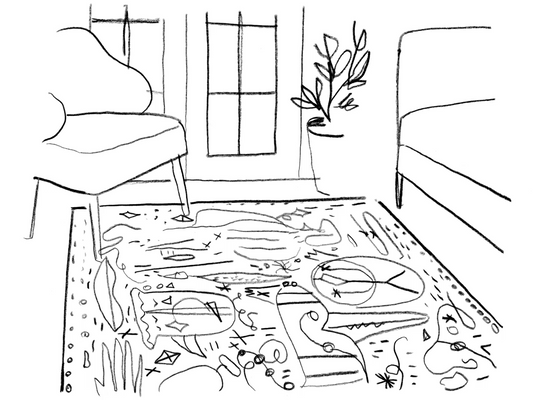 We help you choose the rug size that best suits your space
Choosing a rug is an important decision. This will order and give personality to the room.
You have to take into account what other objects it will coexist with so that it is fully integrated and provides warmth and comfort to the space.
To help you, we have prepared a measurement guide to make it easier to achieve the desired finish.