Le Méridien Hotel
The design and research office Neri&Hu has carried out its biggest project to date: a total overhaul of the exterior and interior of the Le Méridien hotel in Zhengzhou, China, with a new façade that resembles a stack of glass boxes.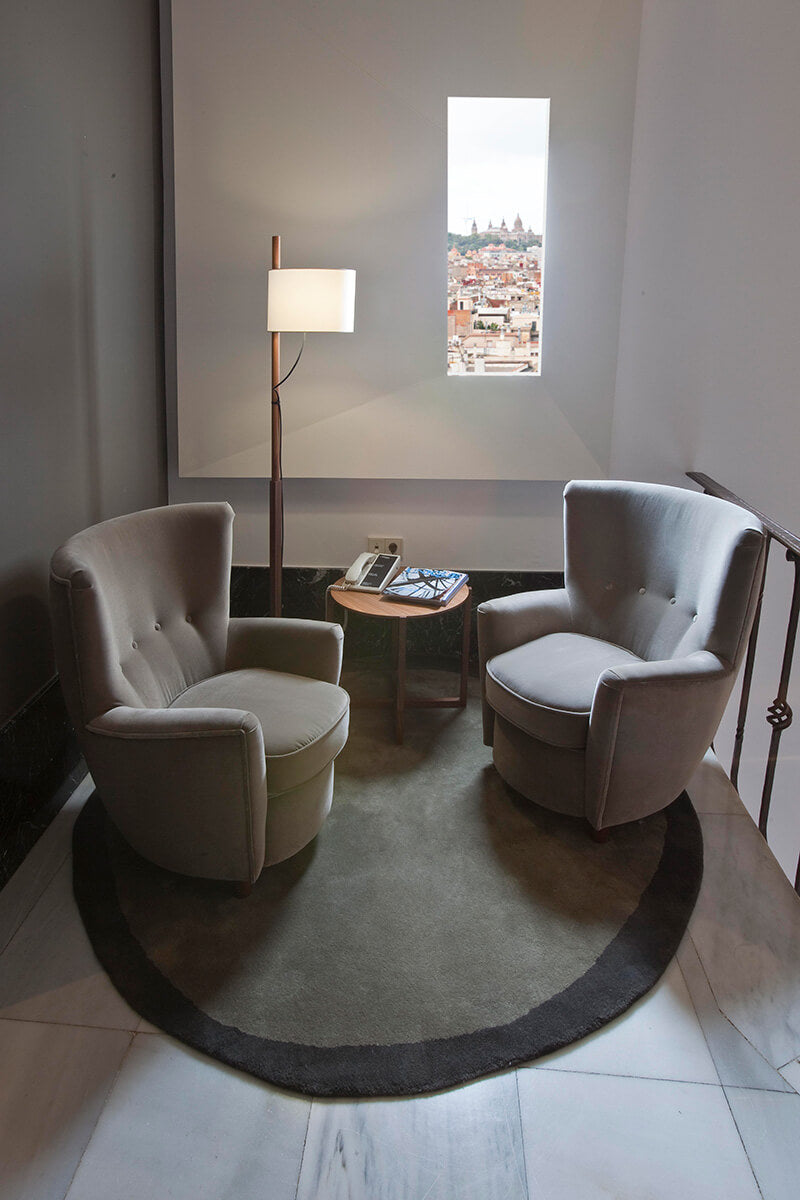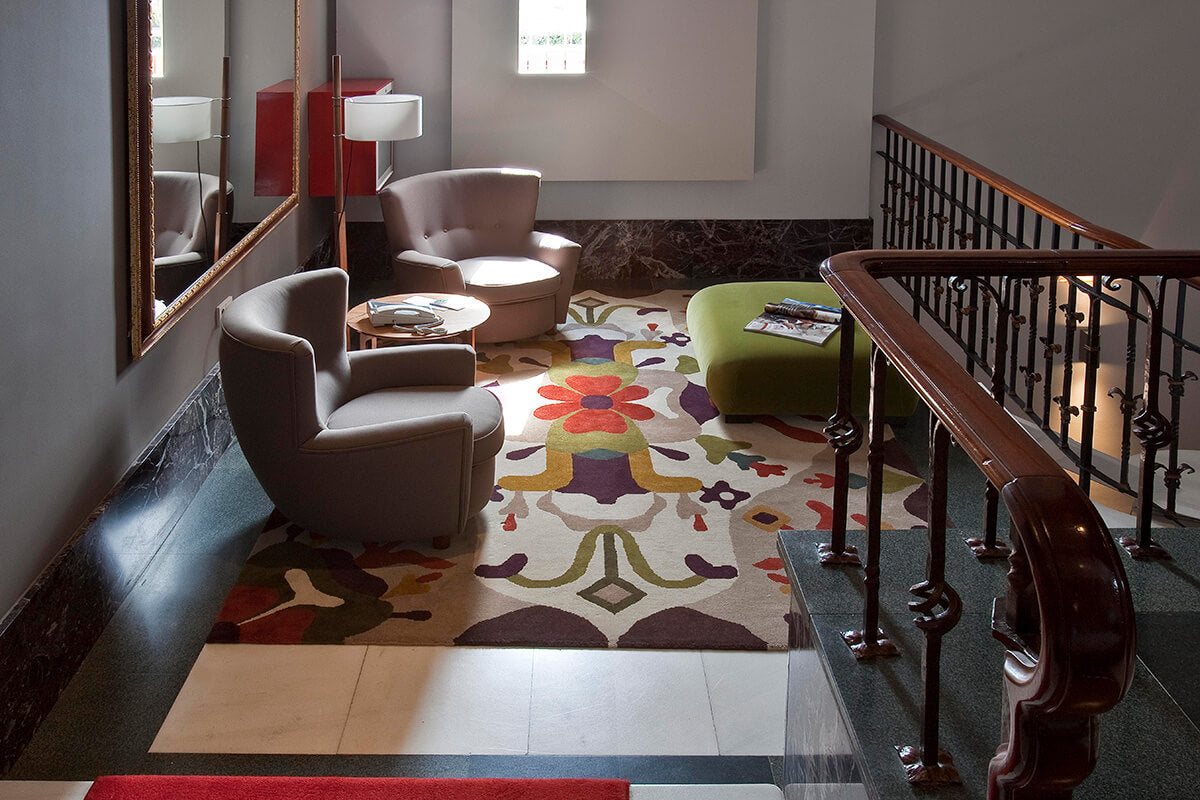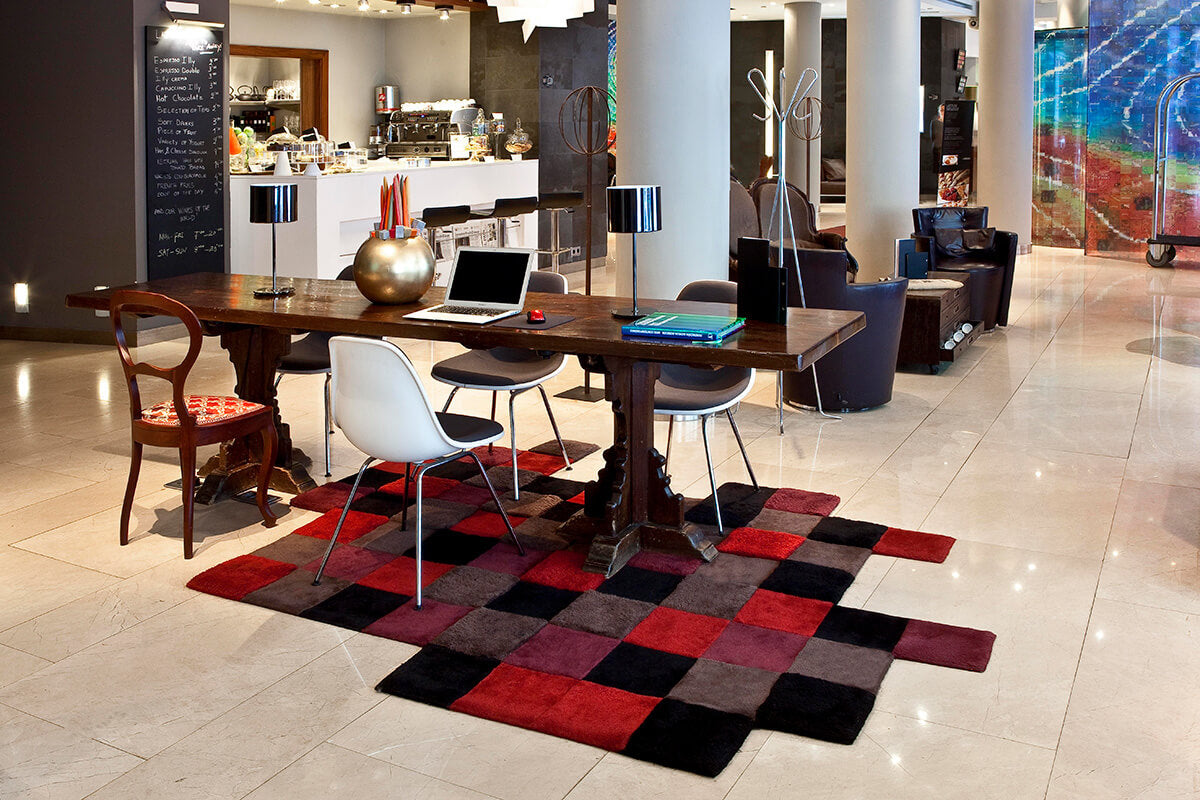 Date: 2013
Made by: Neri & Hu
Location: Zhengzhou, China
Category: Hotels, Custom Catalog
Architects Lyndon Neri and Rossana Hu developed the design of the 25-story building around the concept of an "archive" of artifacts related to the cultural history of Henan Province. This has been expressed in the interior and exterior through the use of materials and patterns appropriate to the region, as well as in the layout of the spaces. Inside the restaurant there are custom antique rugs and a private dining room with a Little Field of Flowers rug hanging on the wall like a piece of art.