Waxes. The search for balance
The Ceras collection, designed by Nani Marquina, arises from the exhaustive study of color through the manual process of tracing with waxes.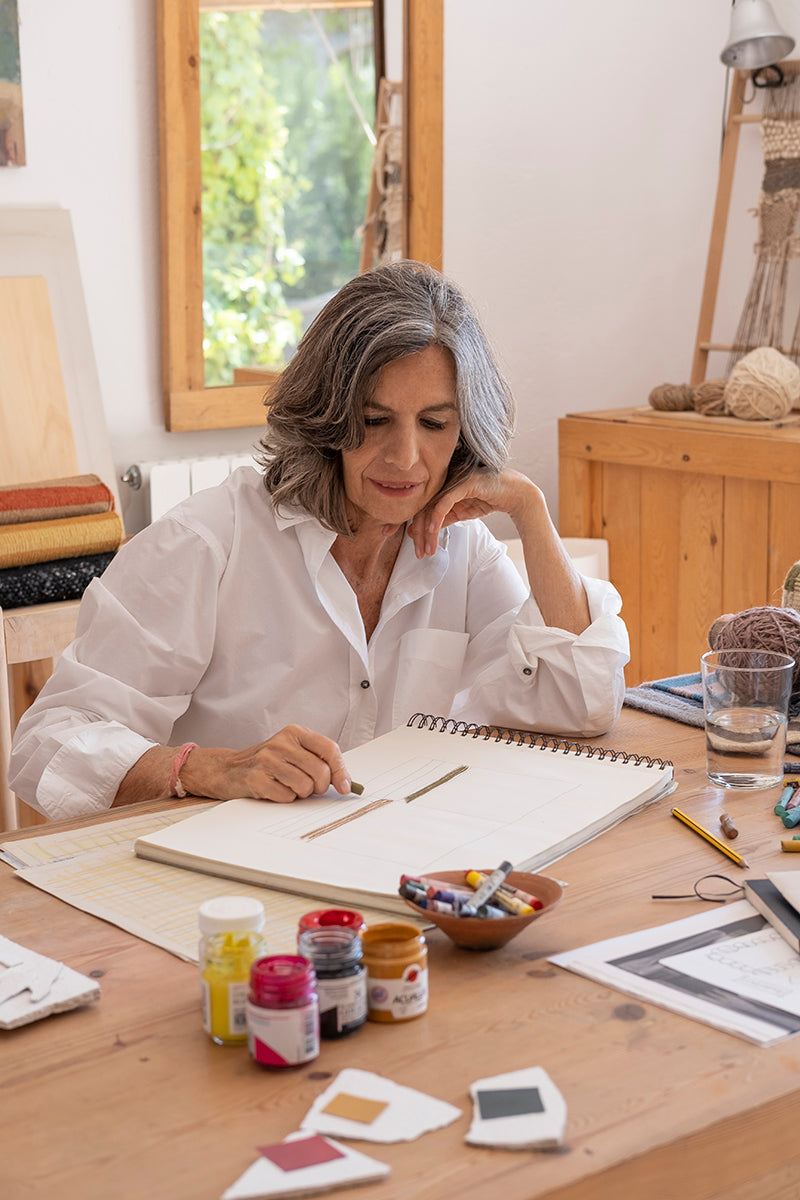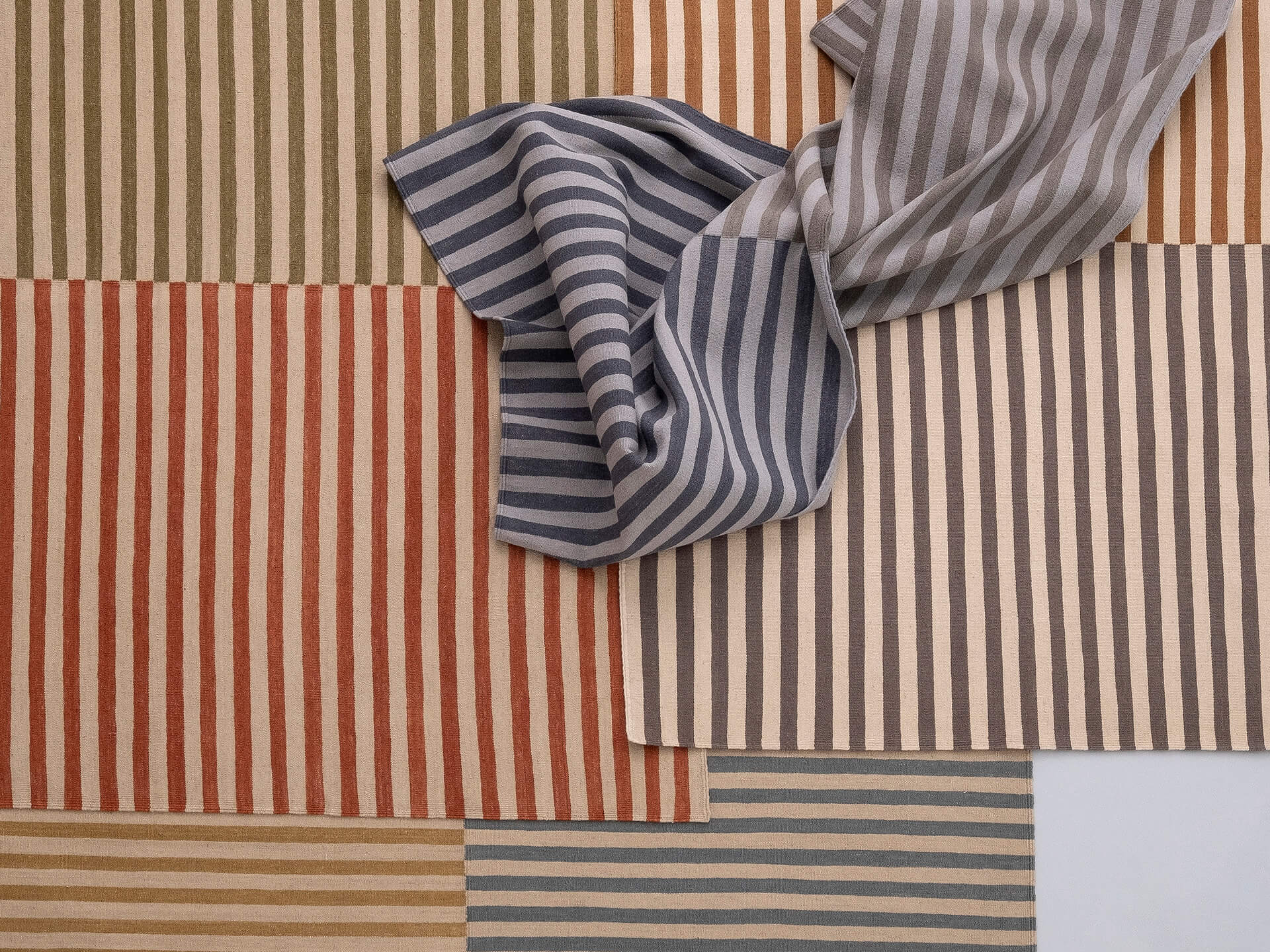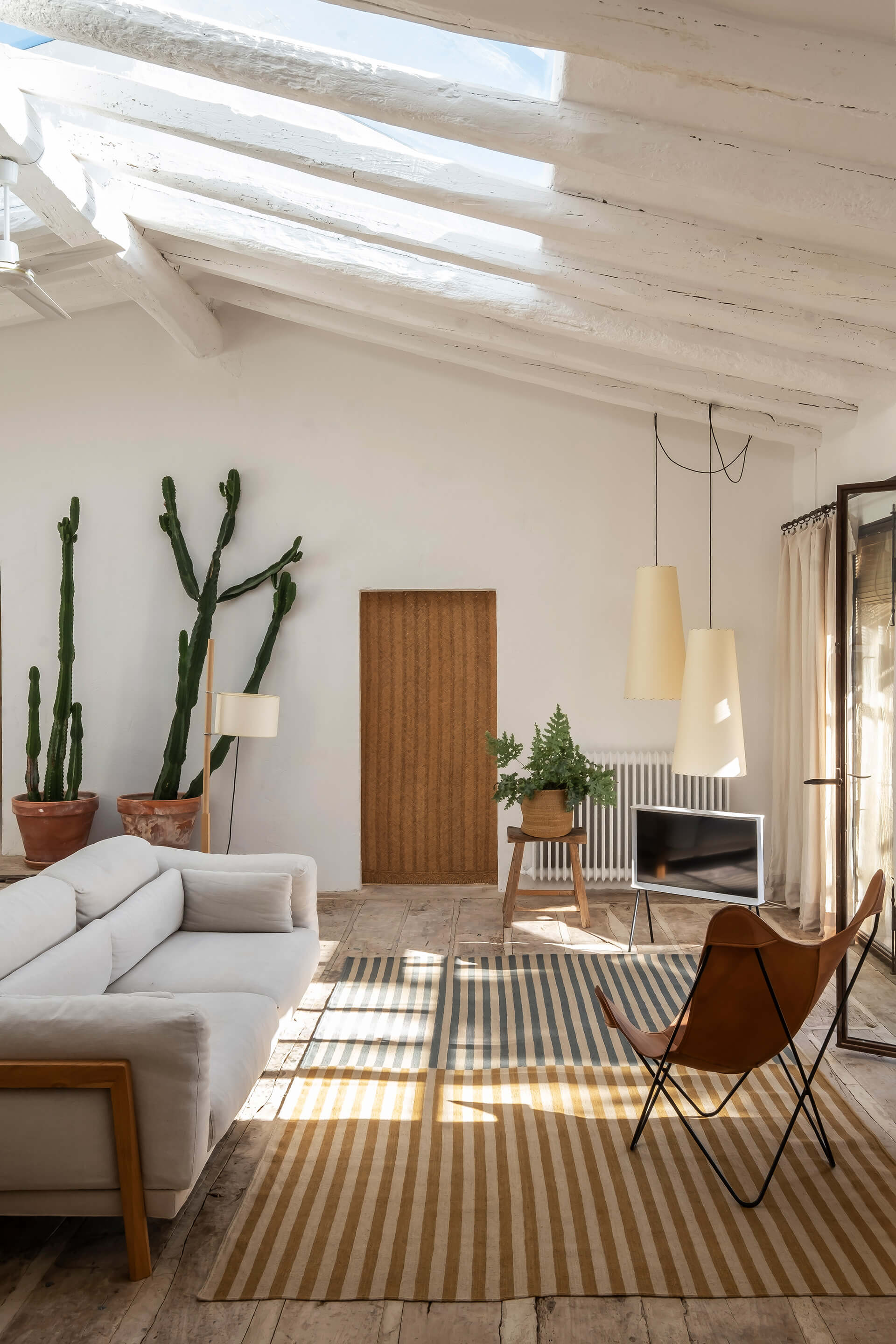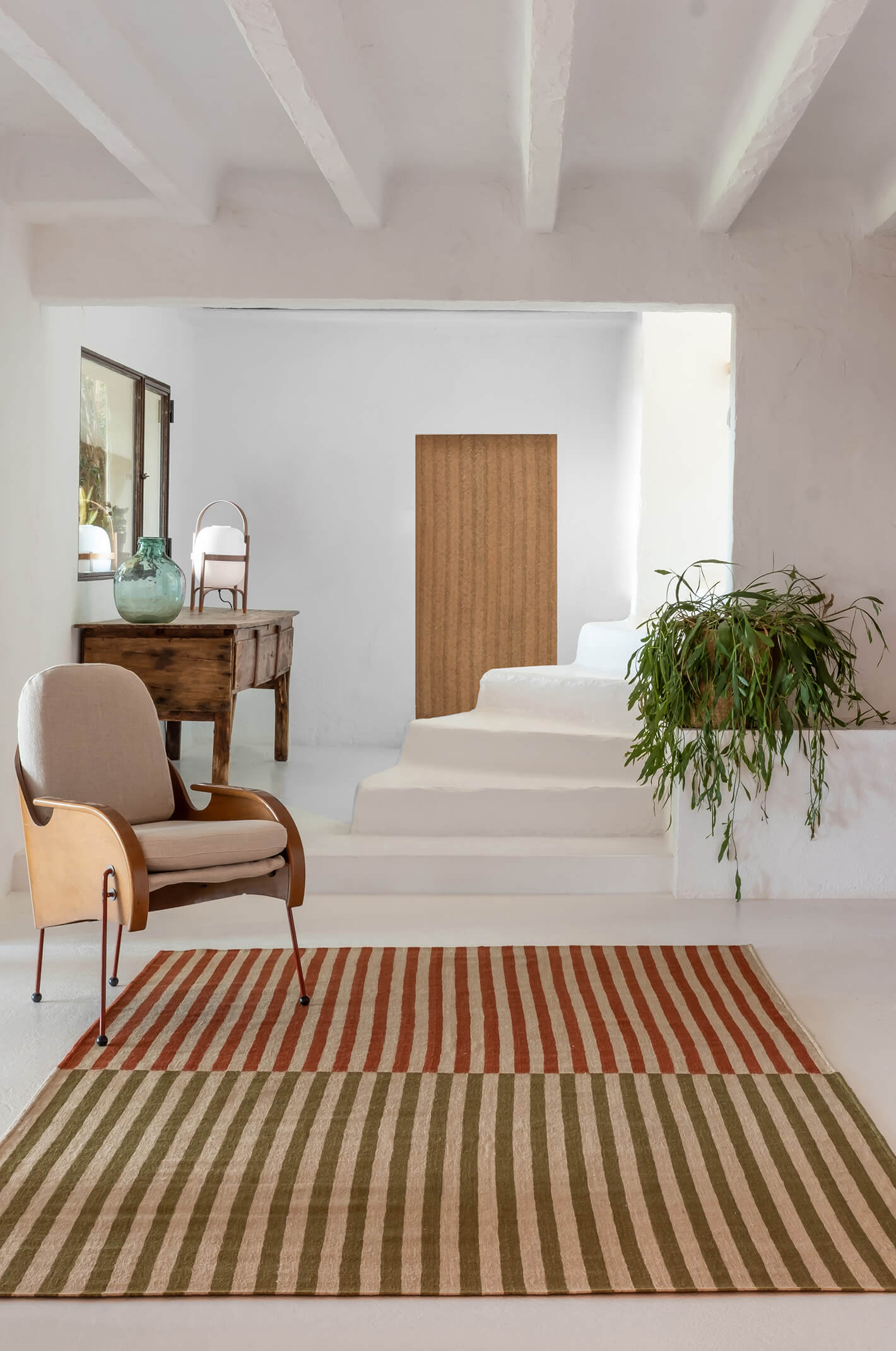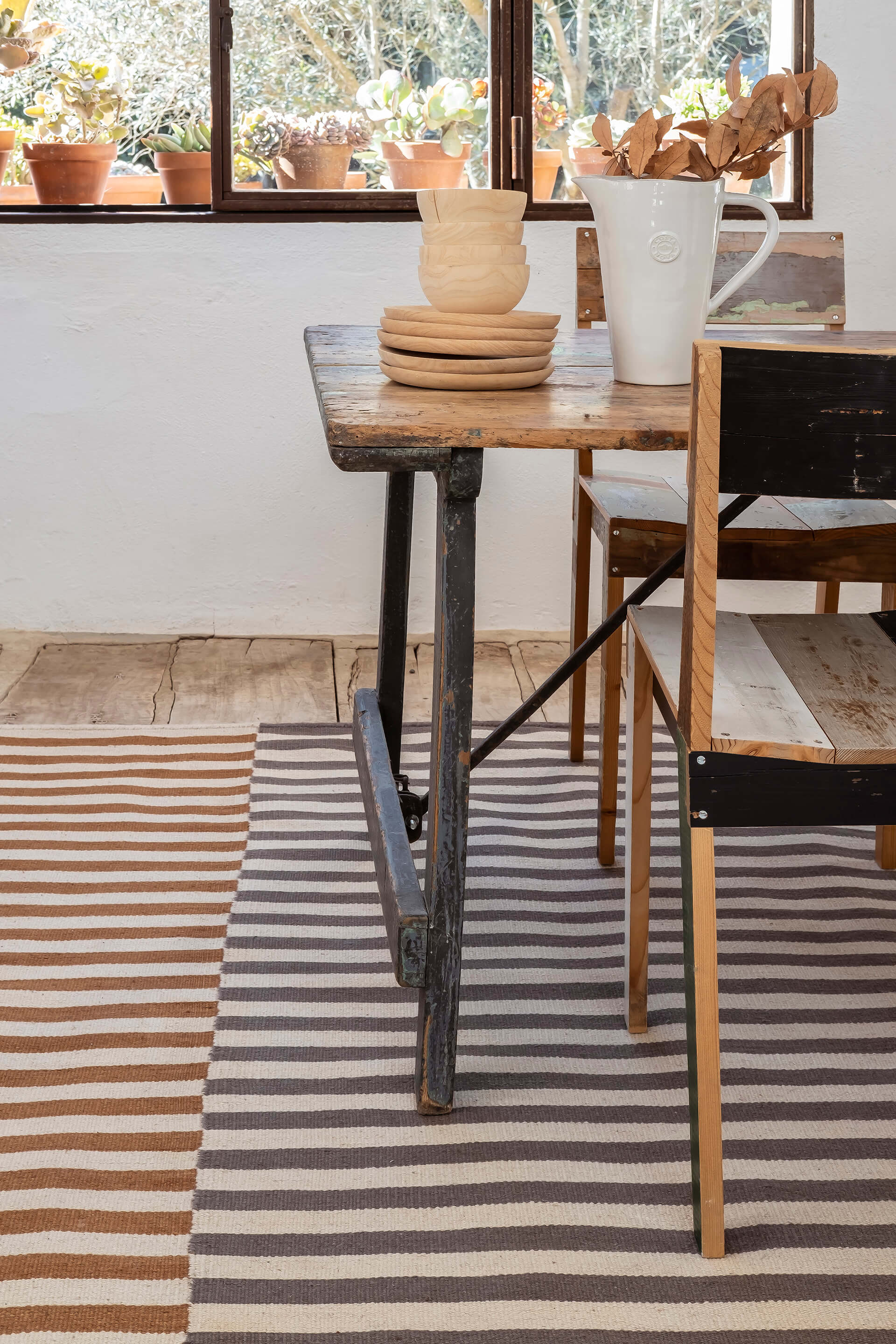 An intuitive and instinctive process, the search for balance through three colors and something as simple as drawing stripes in repetition. A basic code aimed at perception, a look at the present of the popular, and also of the everyday.
When I design I always look for balance. The balance of color, of matter, of the objects around me. It is the balance that provides me with well-being, calm and where I also find beauty.
– Nani Marquina
Four sizes of rugs available in four color combinations that harmonize spaces and help us live better. Designs made by hand using the hand loomed kilim technique. A high-density rug, durable and resistant, and at the same time very light.