Indigo Slam
A sculpture to be lived in, is a project that faces the newly built Central Park in Sydney's Chippendale, where an inspiring residence for an art collector has been created.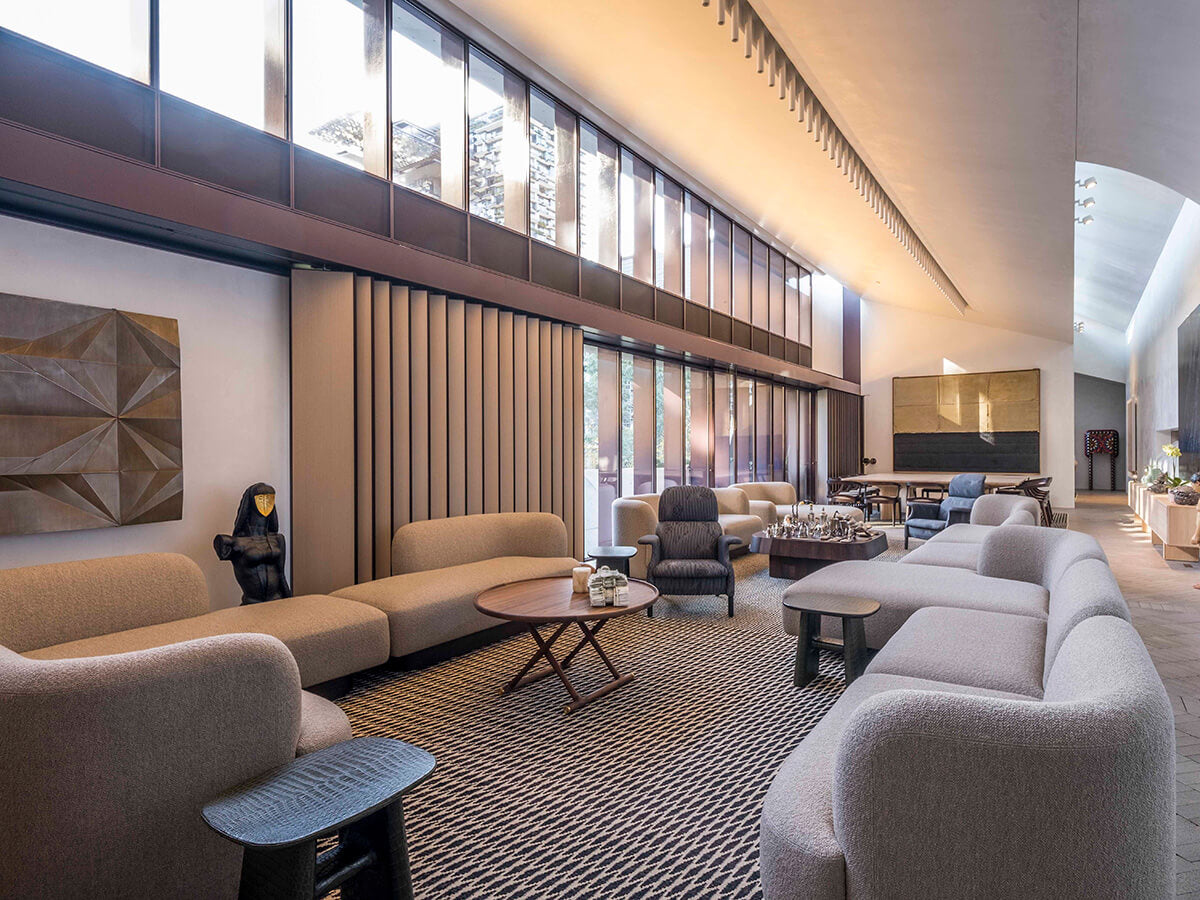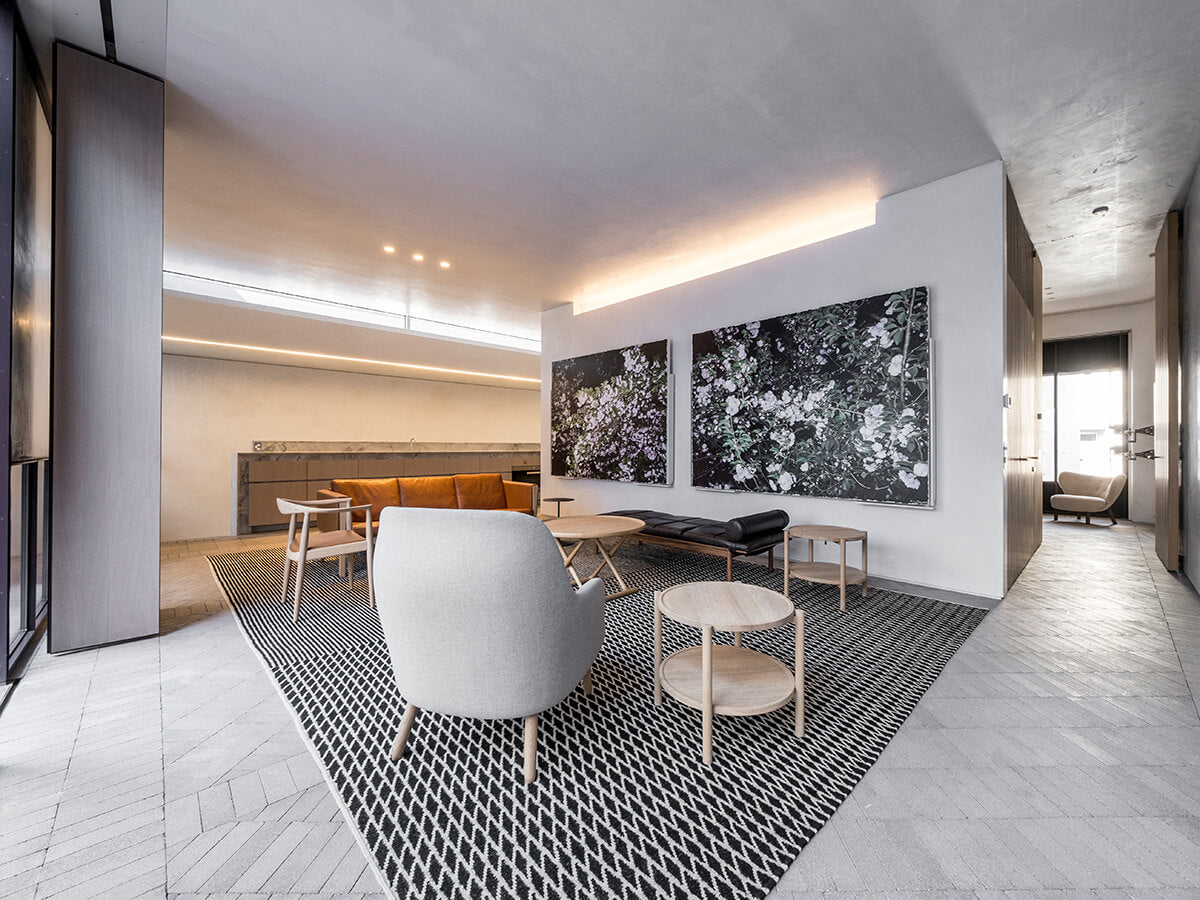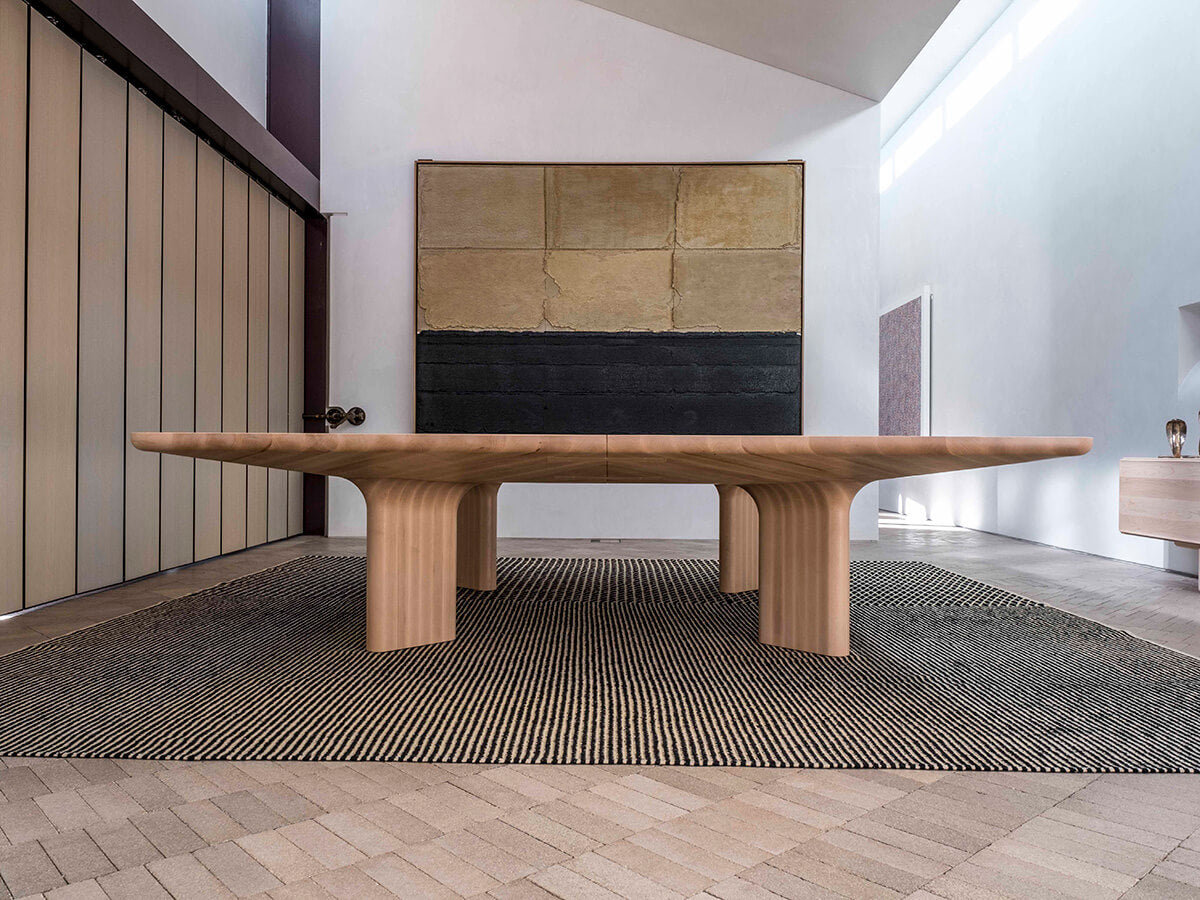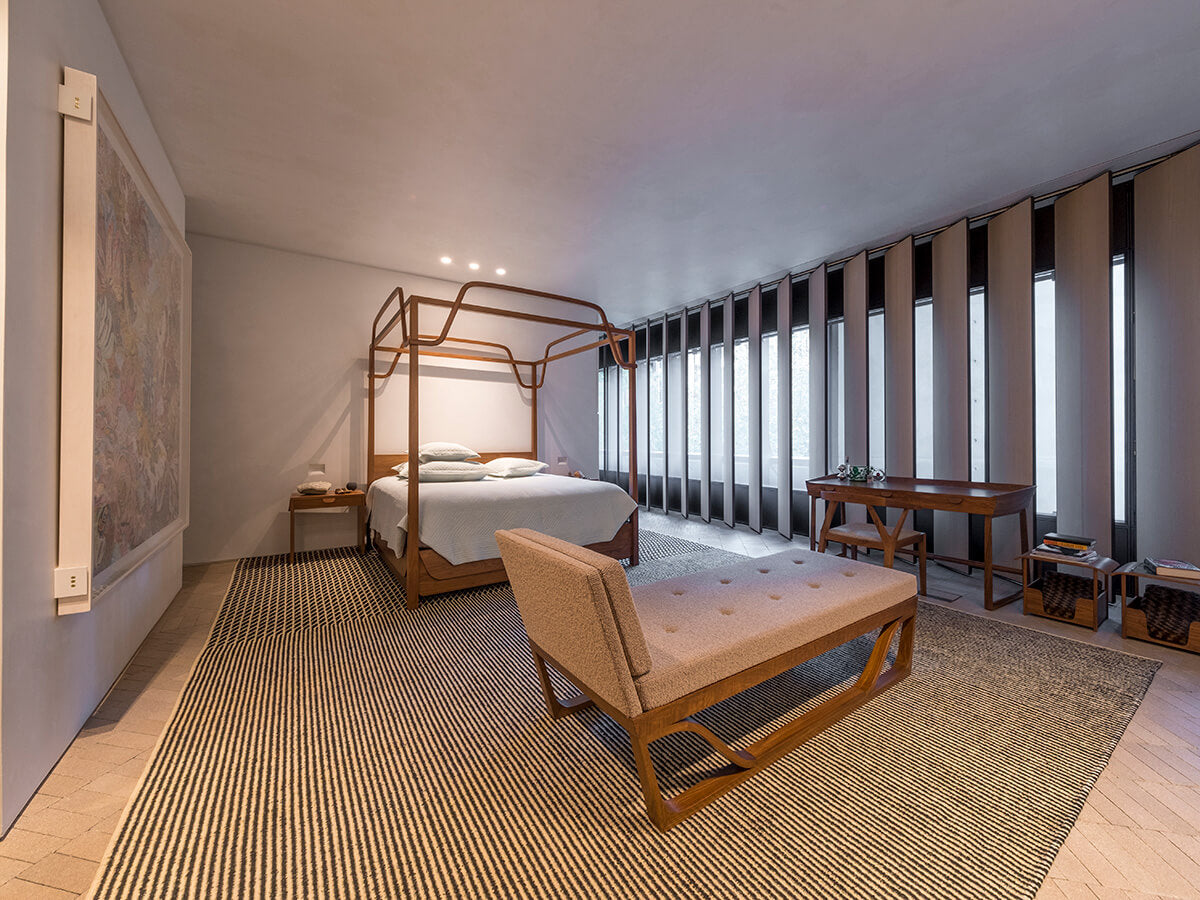 Date: 2021
Made by: Smart Design Studio)
Location: Chippendale, NSW, Australia
Category: Residential, Custom Catalog
Indigo Slam, a sculpture to live in was a project completed in 2016.
Living in the house for five years, allowed Judith Neilson to fine-tune in 2020/21 those areas that did not meet her functional needs and create a more harmonious and calm environment, starting with the replacement of the original rugs (8 rugs that had previously differed in design and color scheme for each room) by a range and color scheme by Nani Marquina: 'Blur', designed by Erwan and Ronan Bouroullec. Having the same design and color scheme for all rugs in Indigo Slam creates a cohesive and elegant background on top of brick floors.
The Bouroullec brothers were very involved with this project, personally managing the design elements to meet the various dimensions required.
Some existing furniture (refinished and upholstered) is now combined with new custom furniture, artwork, design classics, and vintage pieces to meet functional and aesthetic needs.
Photography © David Roche