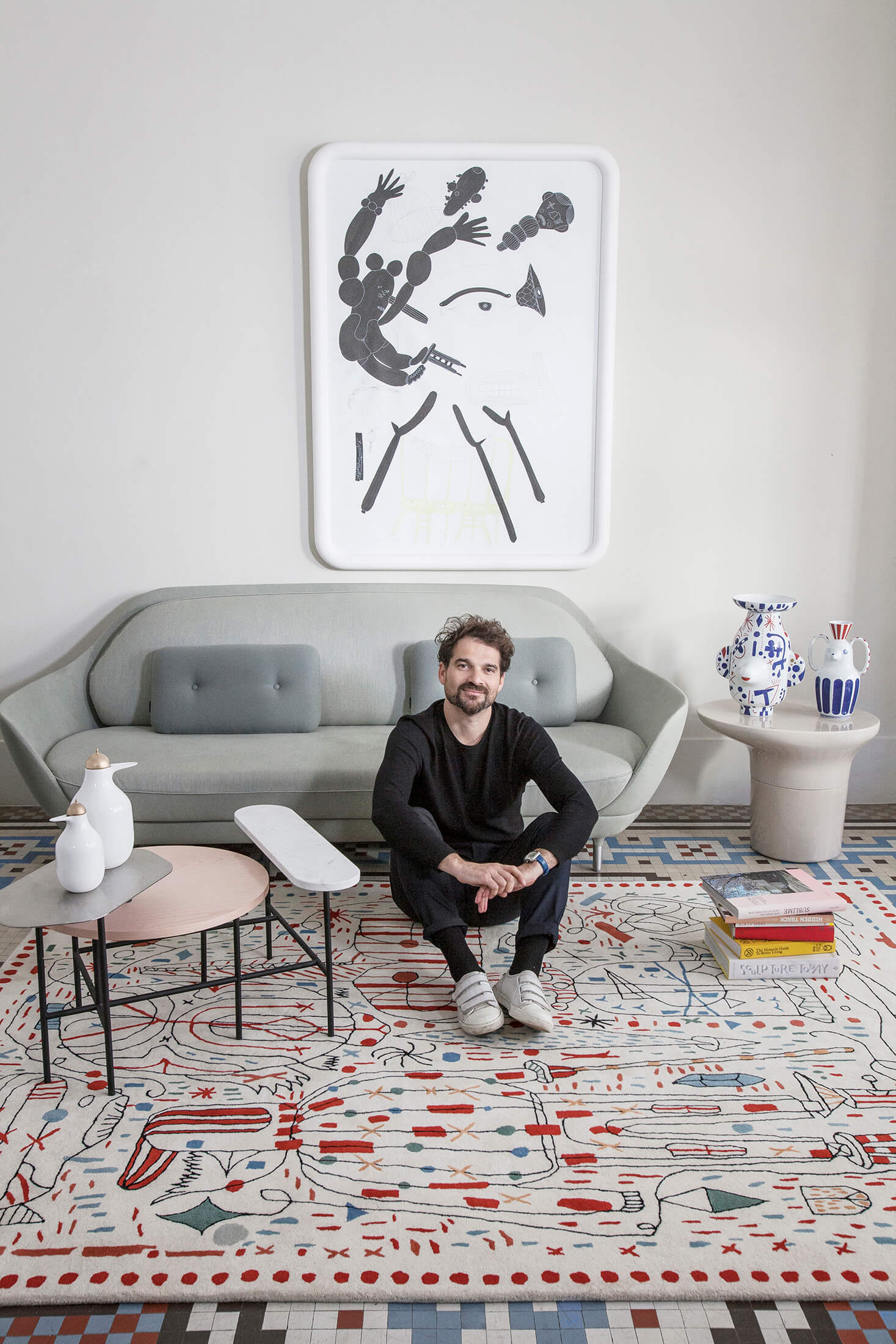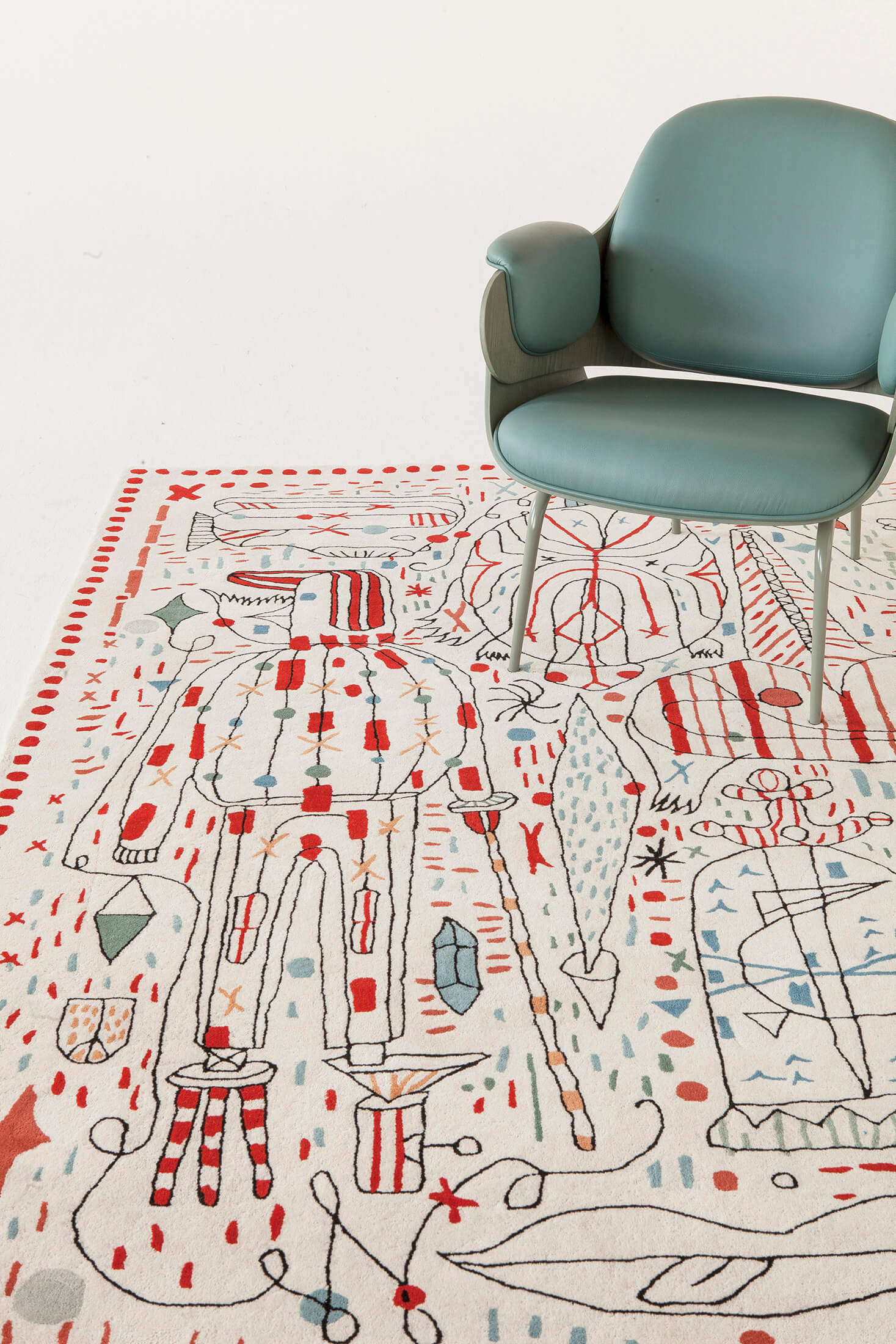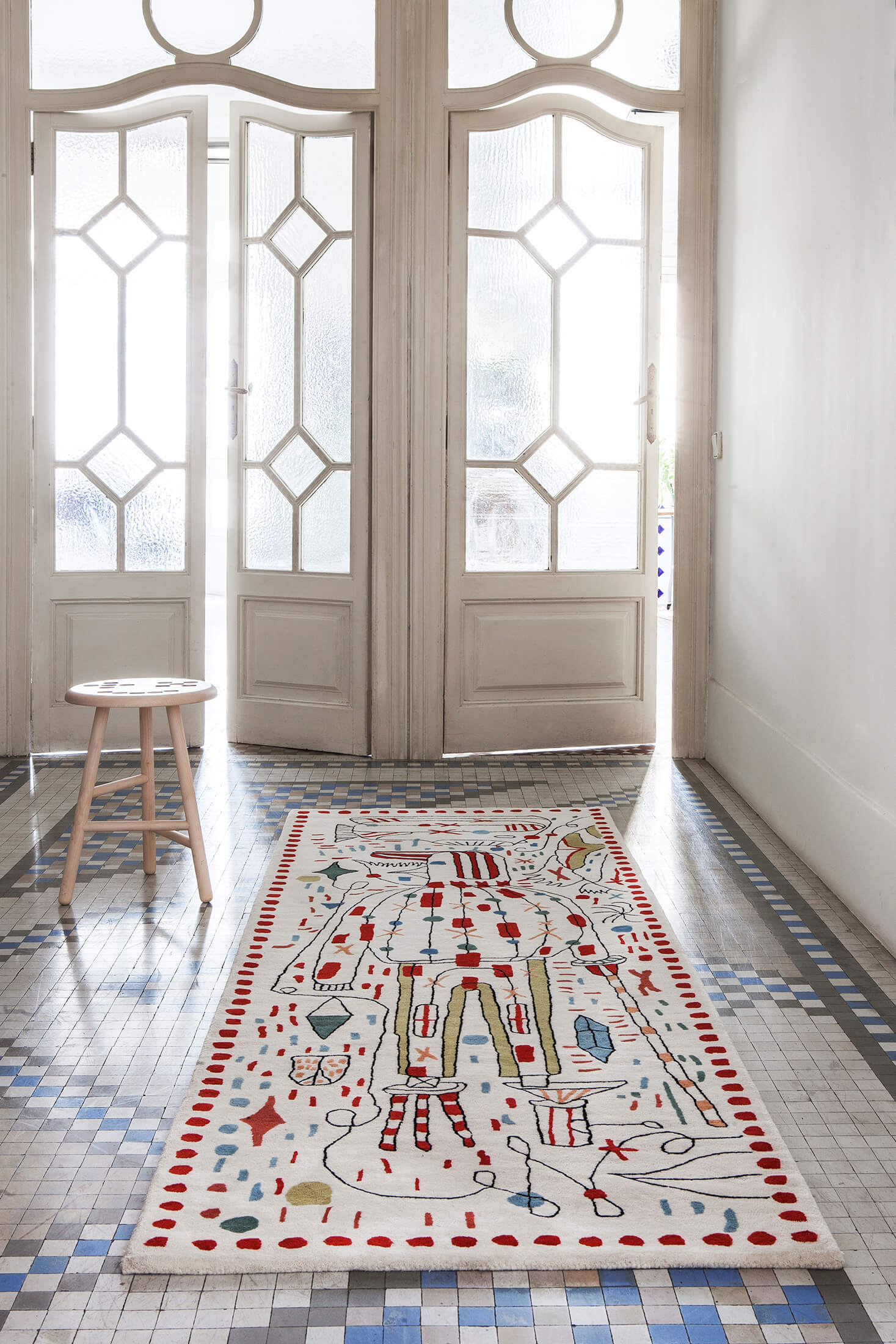 A dreamy, crazy collection with a great sense of humor.
At first glance, a chaotic tangle of colors and shapes invades the rug. However, by looking carefully we will discover Jaime Hayon's imagery: turtles, lips, hands, stools, fish, bird-men...
Thanks to the hand tufting technique -in which a manually operated gun injects pieces of wool- intuitive and fluid strokes are achieved as well as an organic composition. In short, a faithful reproduction of the designer's original sketch.
Awards
EDIDA Elle Deco International Design Award Spain 2018
NYC x Design Awards 2018
Get inspired
Projects of Hayon x Nani