Enhancing durability and sun resistance of our outdoor collections
After R&D improvements on our PET fibers, we assure the resistance to sunlight of our outdoor collections.
We are certified for maximum durability and solar resistance.
After several R&D efforts, we were able to improve our outdoor collections characteristics by upgrading our PET fibers' dyes. From now on, our outdoor rugs and accesories withstand prolonged exposure to sunlight without losing their intensity, tone, or brilliance.
Find out all the details on our achievements and the benefits of these upgraded outdoor rugs and accessories.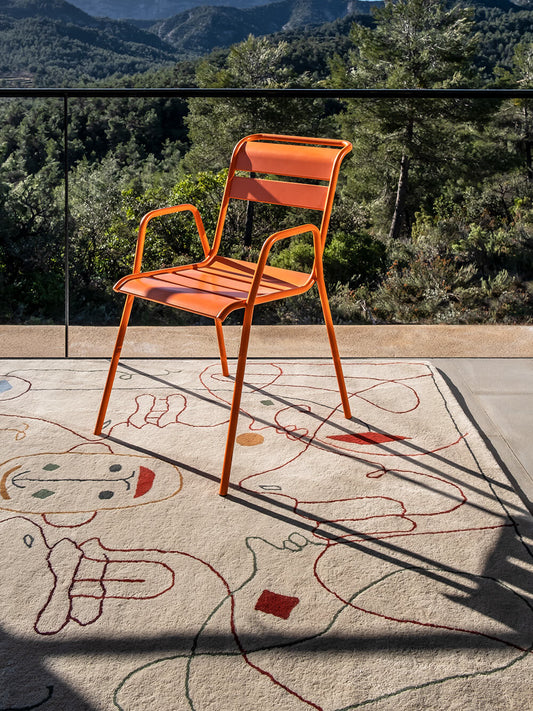 Achieving Maximum Resistance
After rigorous testing and evaluation, our outdoor fibers have achieved the highest possible score for resistance (8/8).
This means our outdoor rugs and accessories will maintain their appearance even when subjected to extended periods of sunlight exposure. We understand the challenges of outdoor environments and have addressed them head-on, resulting in products that are durable in the face of nature's elements.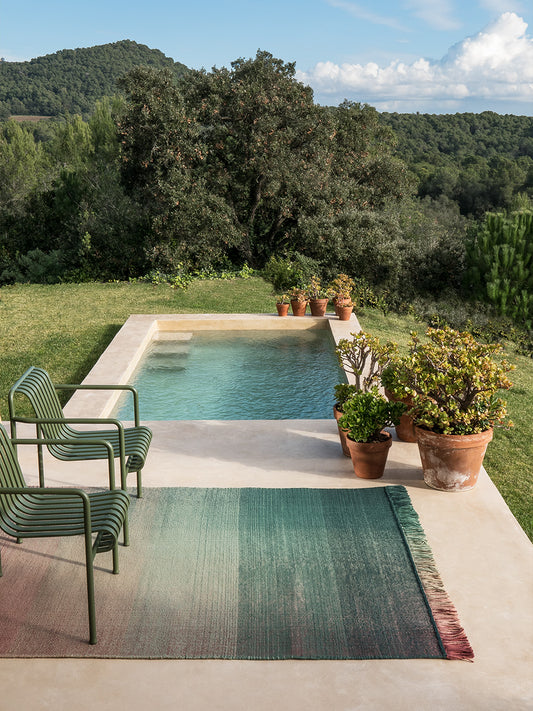 Unchanging Intensity, Tone, and Brilliance.
Fading and color alterations are big concerns with outdoor rugs. However, our new and improved dyeing process has effectively mitigated this issue.
Thanks to the implementation of new and carefully selected dyes, our outdoor products retain their original colors. Even with long-exposure to sunlight, they retain their original intensity, tone, and brilliance, preserving their design over time.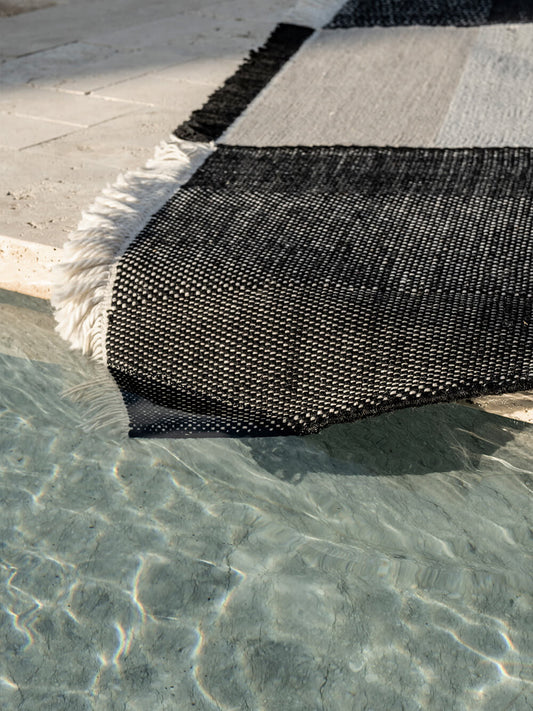 Built to last
When it comes to outdoor rugs, durability is key. They must withstand water and humidity well, and at the same time wear resistance and good thermal properties. With our recent innovation, we have elevated their durability. The PET fibers we use, are exceptionally resilient, making our outdoor rugs and accessories built to last.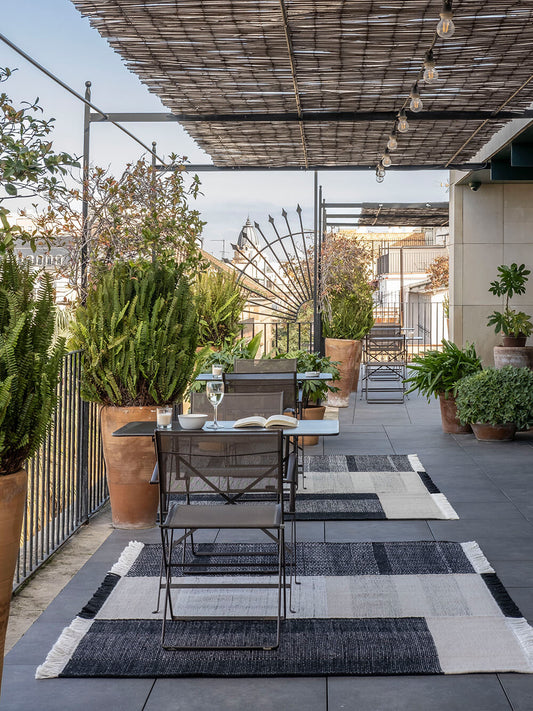 Expanding possibilities
The enhanced durability and resistance of our outdoor collections, the possibilities are endless. You can bring contemporary design outdoors for both residential and commercial spaces. They can be easily integrated and will elevate the look to any patio, terrace or rooftop.
We are excited to bring you innovative products that enhance both the functionality and beauty of where they are placed.
We keep working on our path to excellence. New updates and developments coming soon.