Design Hub Coffee Shop
A special installation with upholstered seats with the combination of our rugs creating a great patchwork.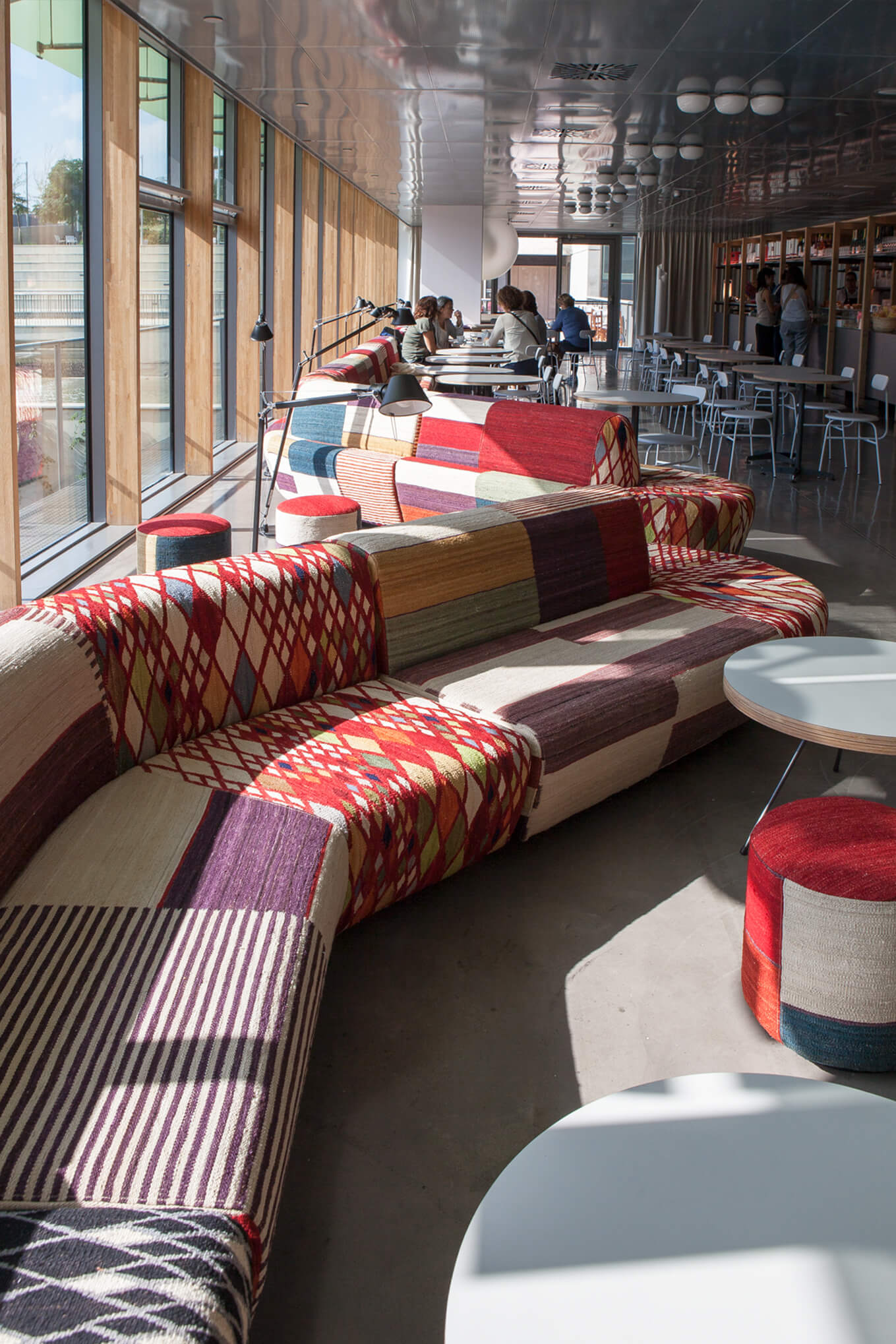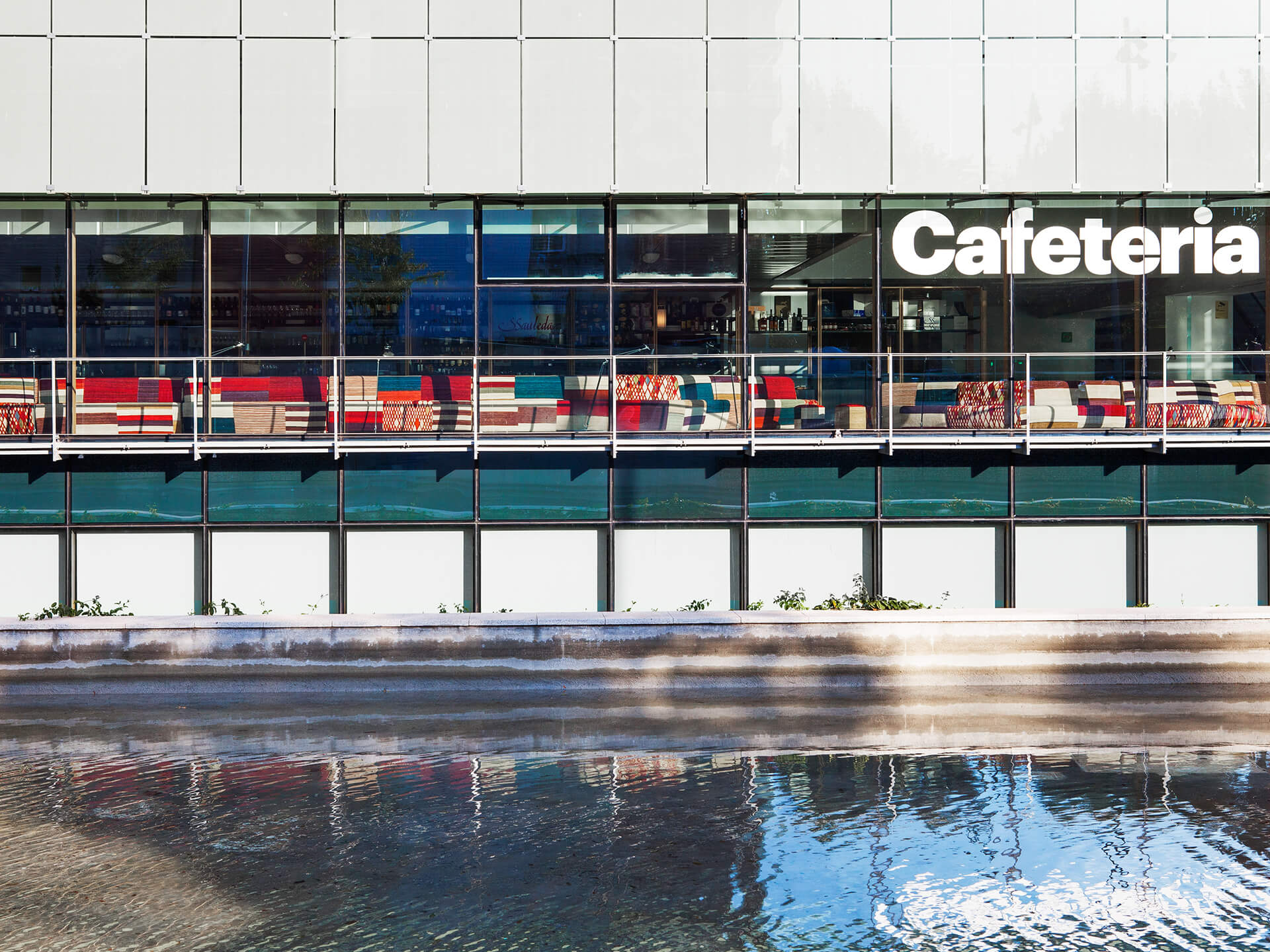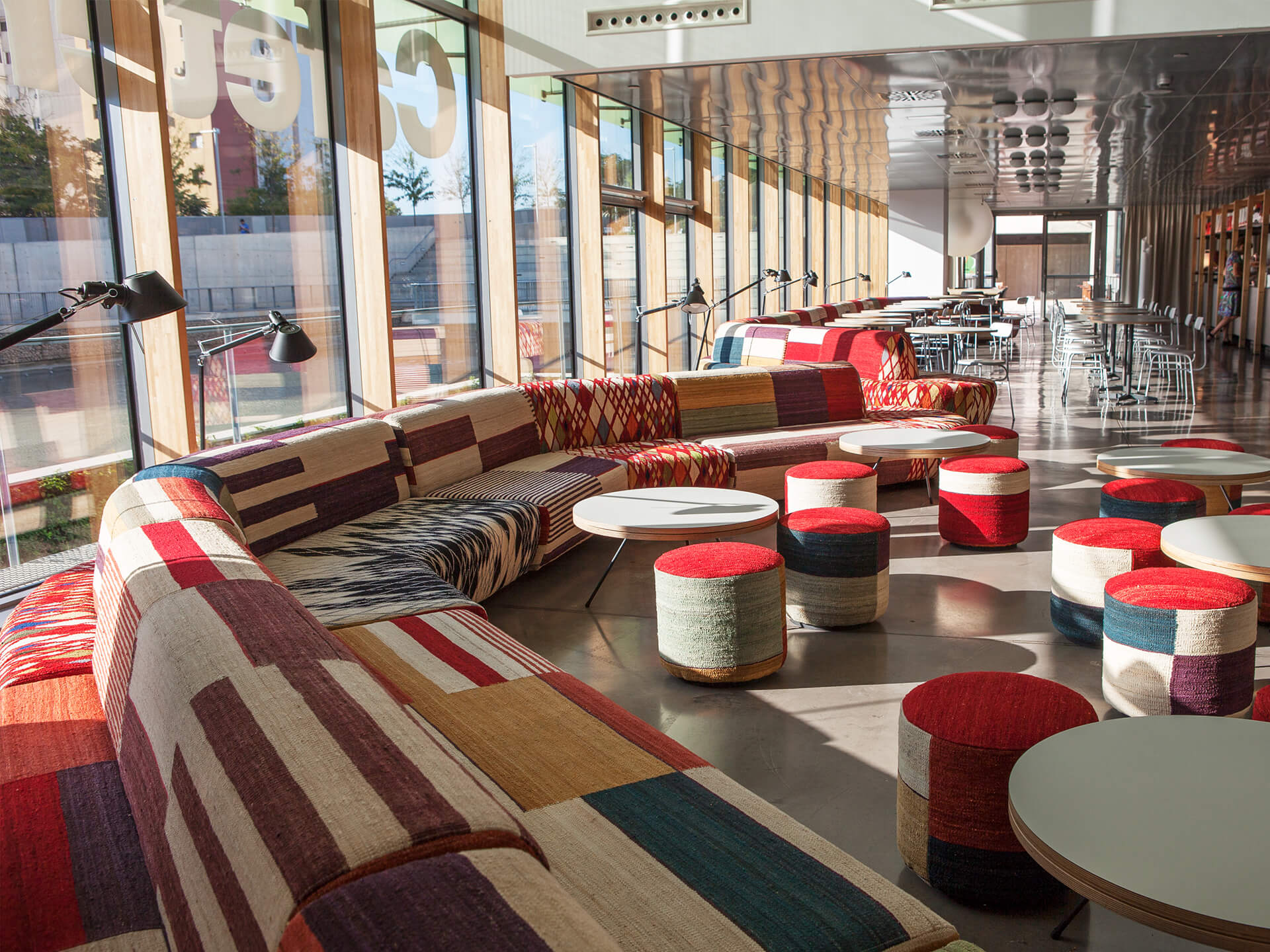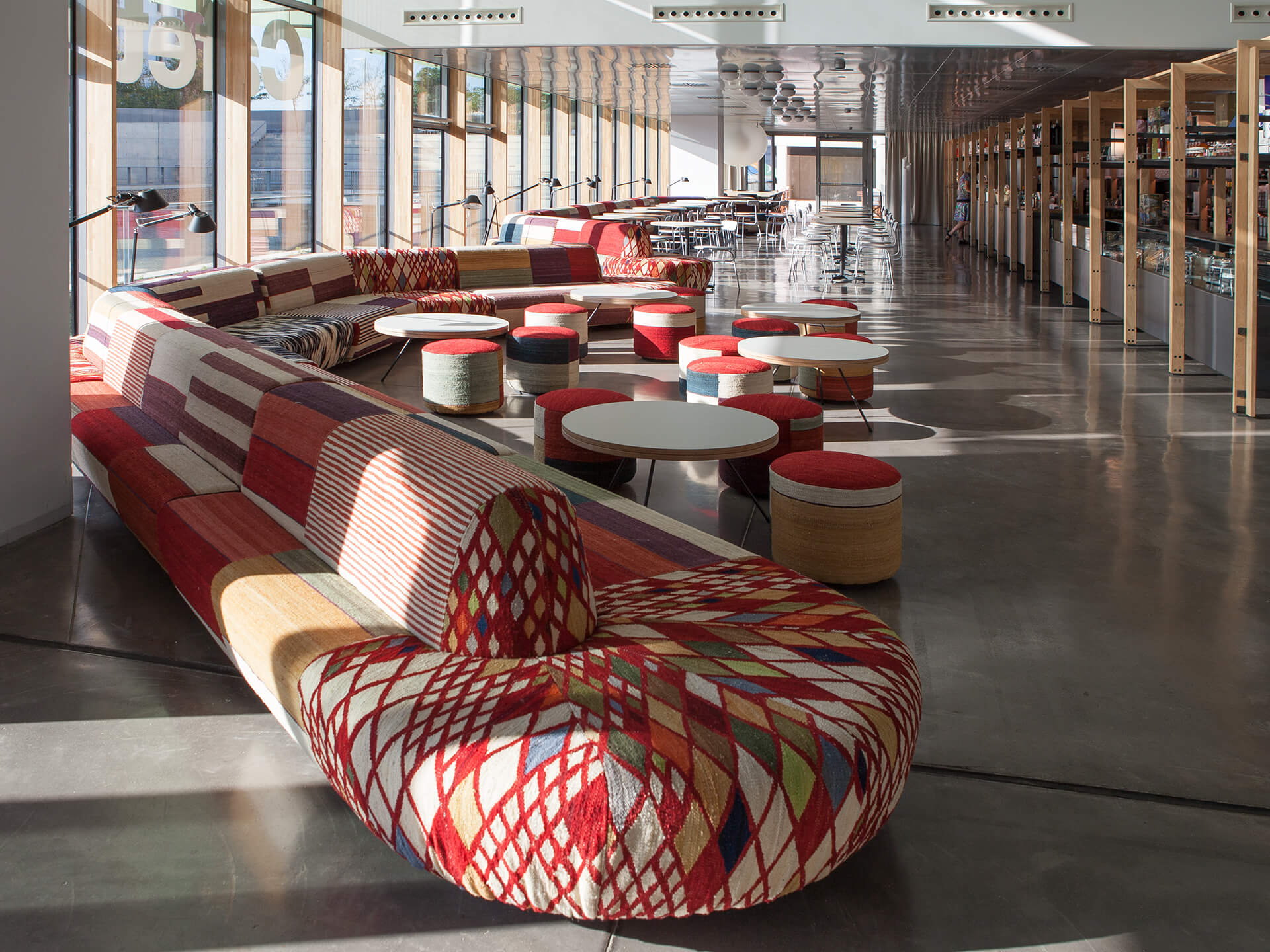 Date: 2015
Made by: Marcos Catalán
Location: Barcelona, ​​Spain
Category: Restaurants, Custom
The rugs, instead of covering the floor, materialize the seats, transferring the comfort of the domestic environment to the new public space of the cafeteria.
Marcos Catalán created a casual and creative space for the cafeteria for the Hub Design Center in Barcelona with a mix of prints from our most emblematic collections: Medina , Losanges, Mélange , among others.