Offices in the Toha building
A custom-made rug project based on original drawings by Ron Arad that complete this large corporate space.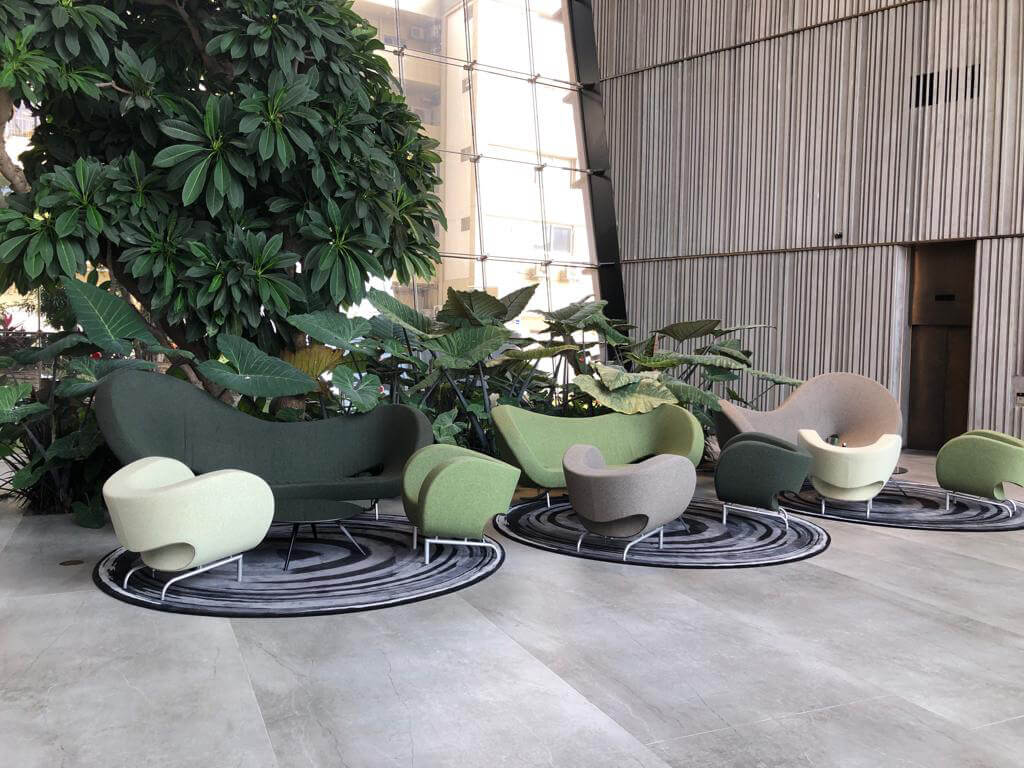 Date: 2019
Realized by: Ron Arad Associates & Yashar Architects
Location: Tel Aviv, Israel
Category: Offices, Custom
Completed in 2019 we developed a custom solution for this corporate space. From original drawings by Ron Arad we designed a circular rug using the hundtufting technique. We also combined a gradient technique to give more texture to the different gray scales.

A large-scale office building in central Tel Aviv designed by Ron Arad and local architect Avner Yashar, which involved the conversion of a 1.8-hectare space into a 29-story building with commercial facilities and landscaped public space .