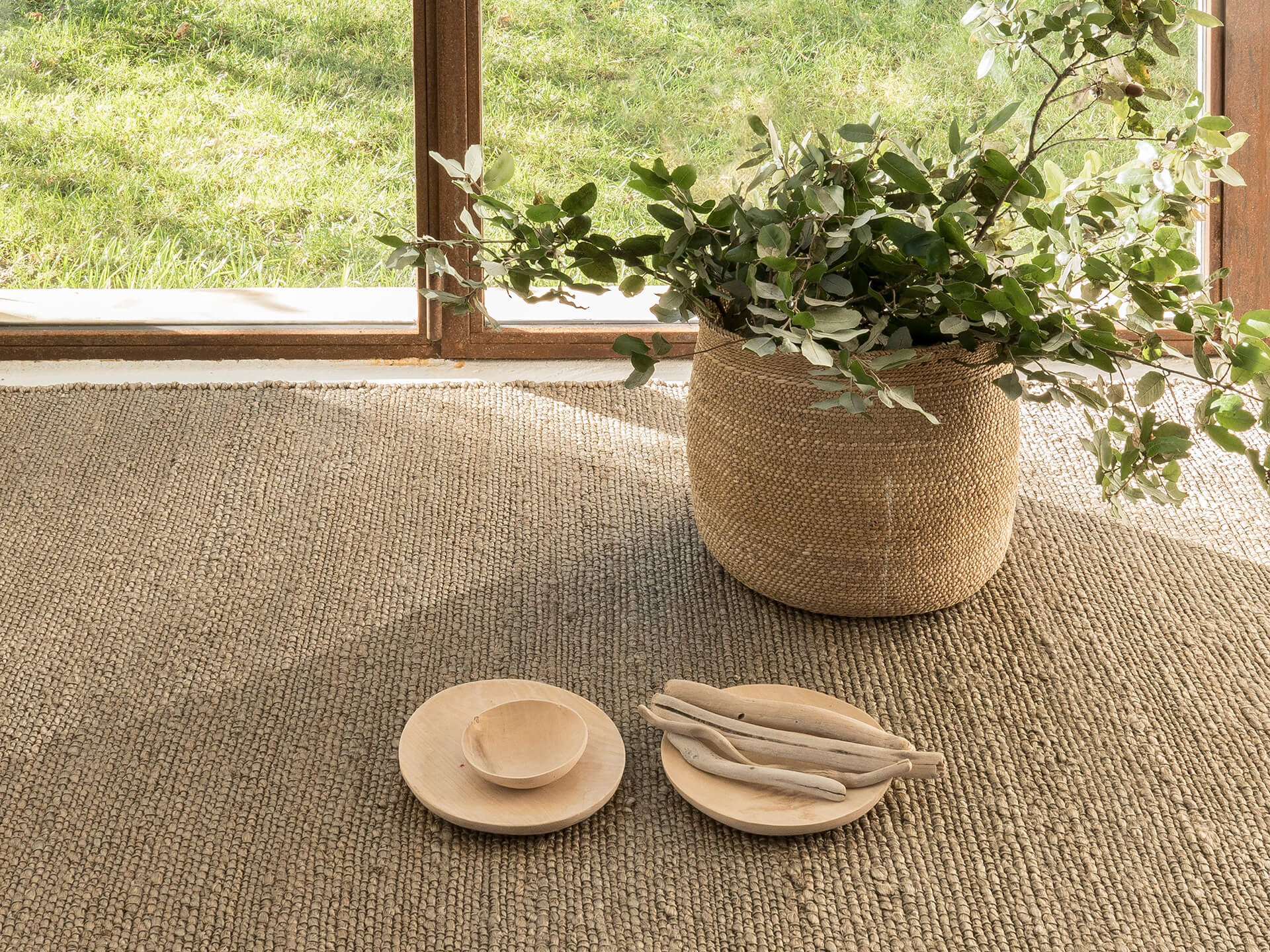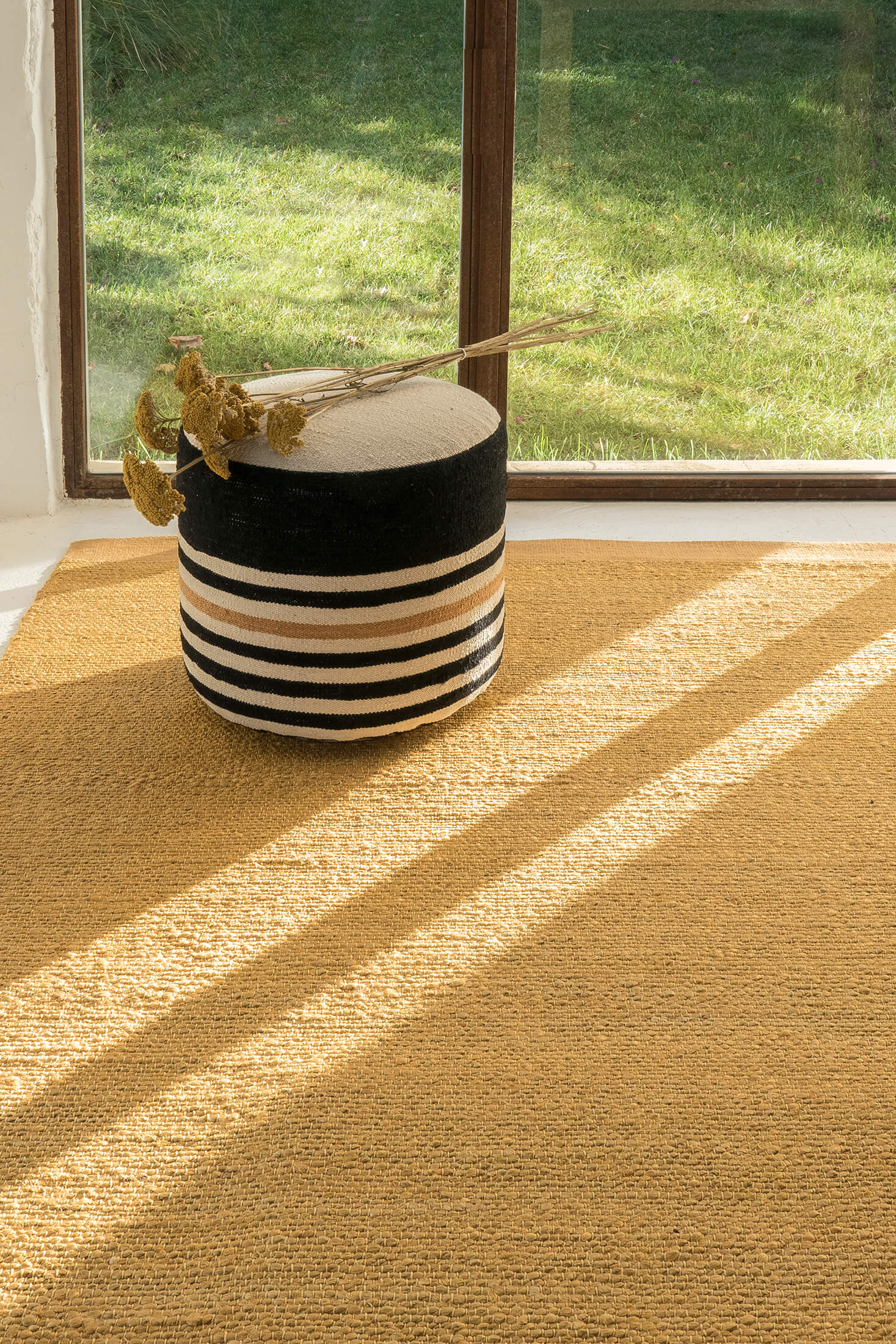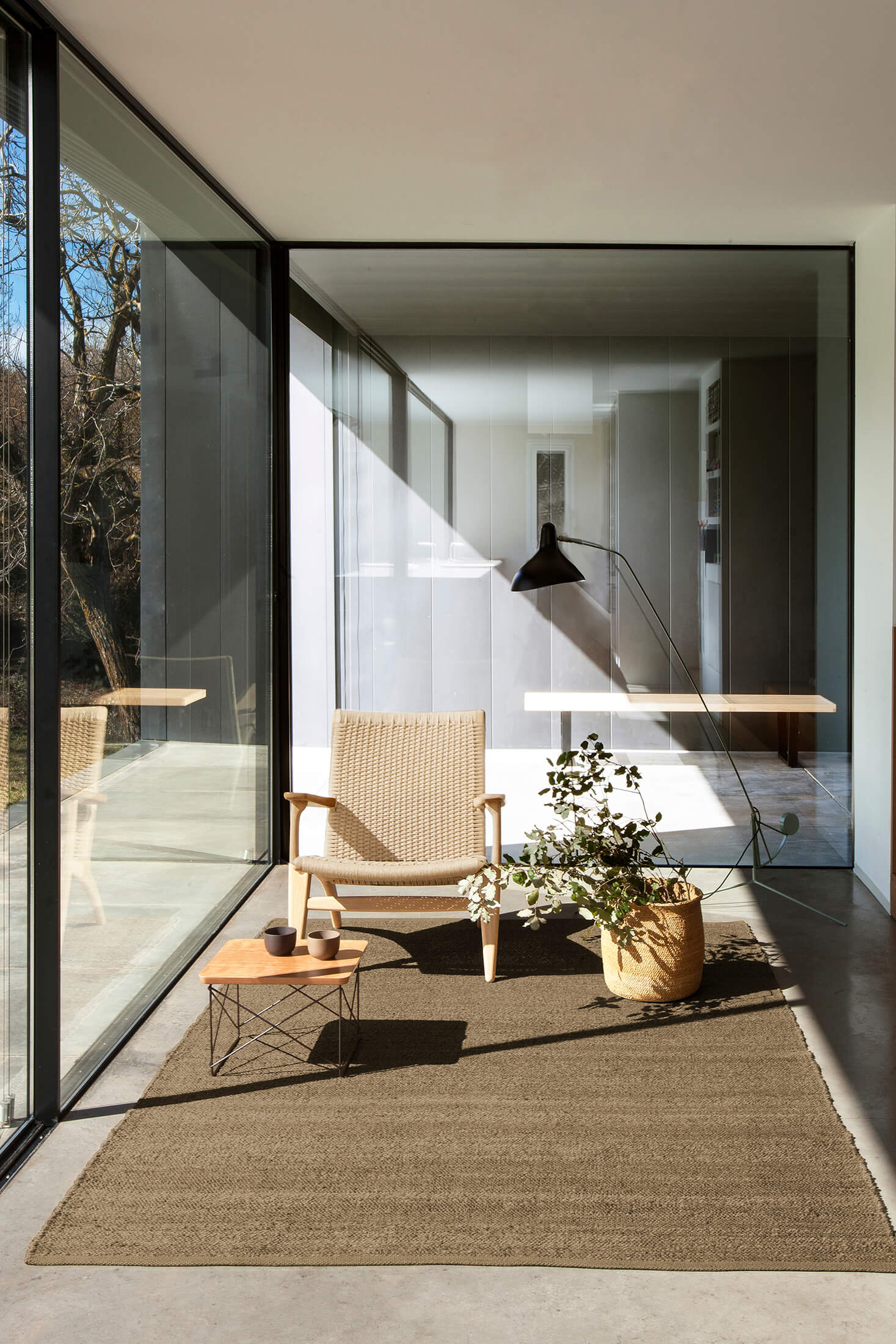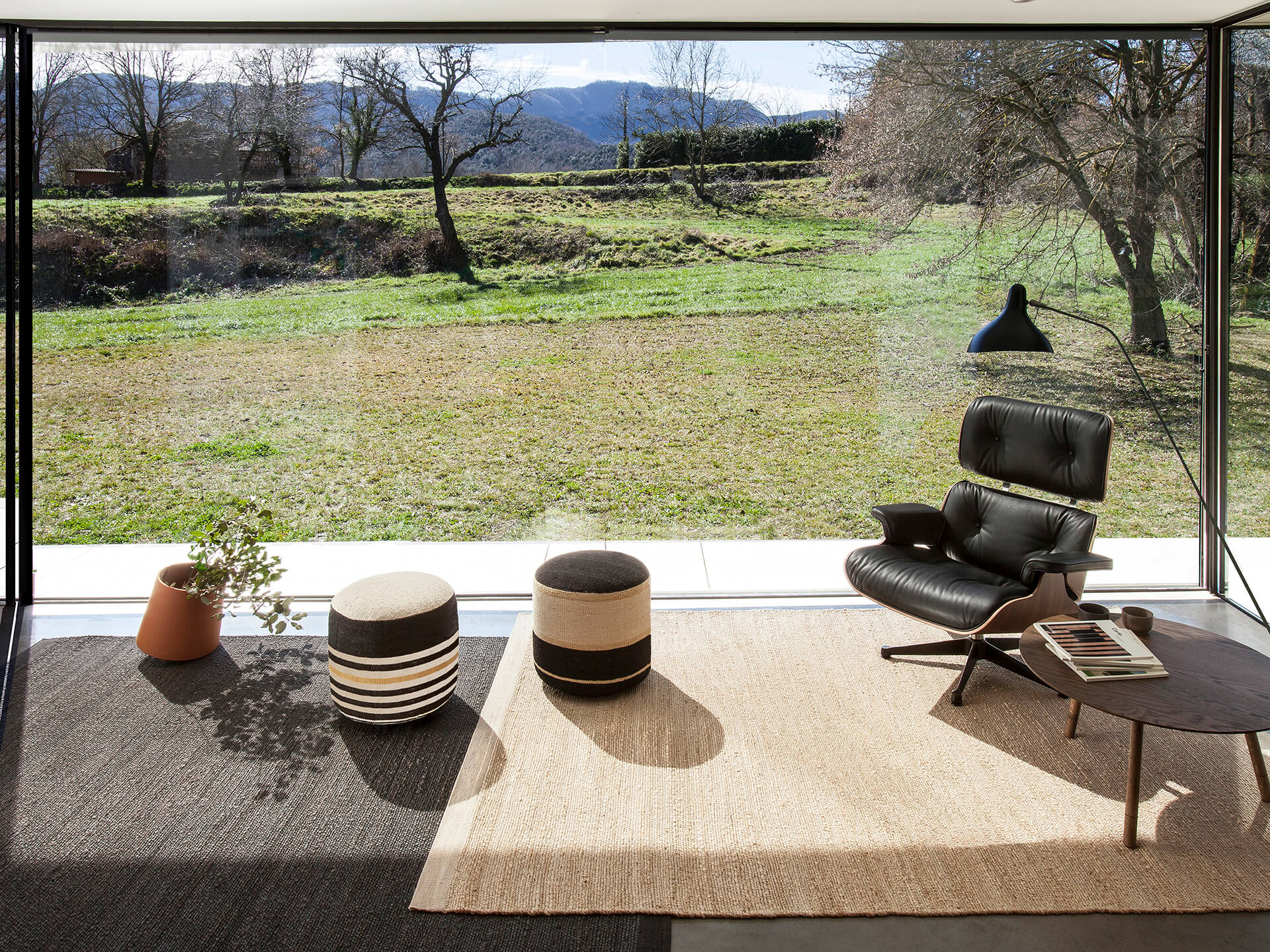 The result of admiration for nature and respect for fibers in their pure state.
Made entirely of hand-spun jute, it boasts all the benefits of this unknown but incredible vegetable fiber. Tough, durable, lightweight and with unrivaled thermal insulation, Herb is the coolest option for hot summers, and a source of warmth in the dead of winter.
The collection presents a design of plain colors but at the same time with character, which lovers of minimalism will surely appreciate. The result of spinning jute by hand results in the discontinuity of the thickness of the fiber, thus influencing both the fabric and irregular dyeing. In turn, it is a living rug since Herb's jute and its characteristic shine evolve over time.
This fiber has natural antibacterial properties, is biodegradable and free of toxins, since no harmful chemicals are used during cultivation. That is why Herb becomes the maximum expression of nature itself.