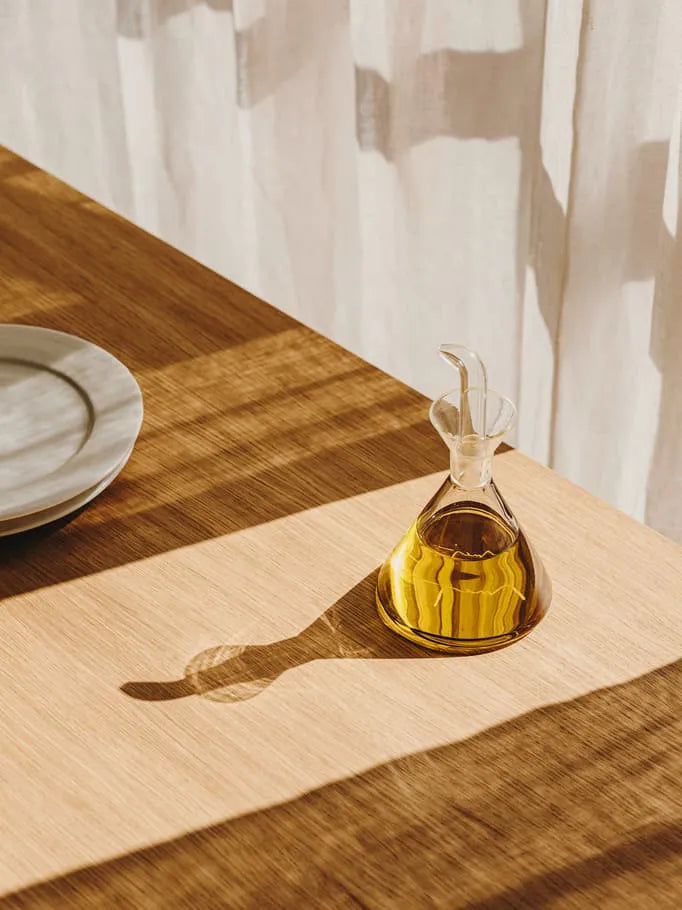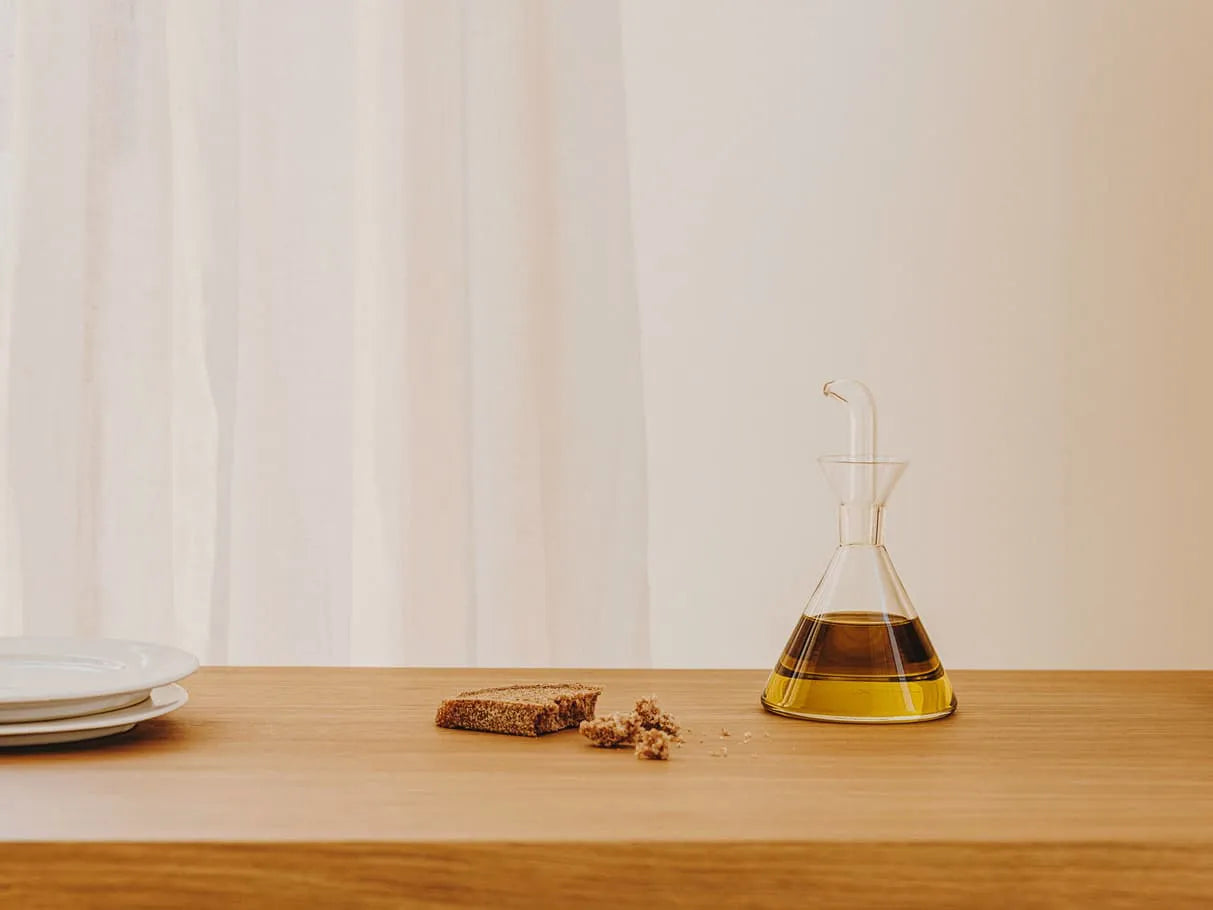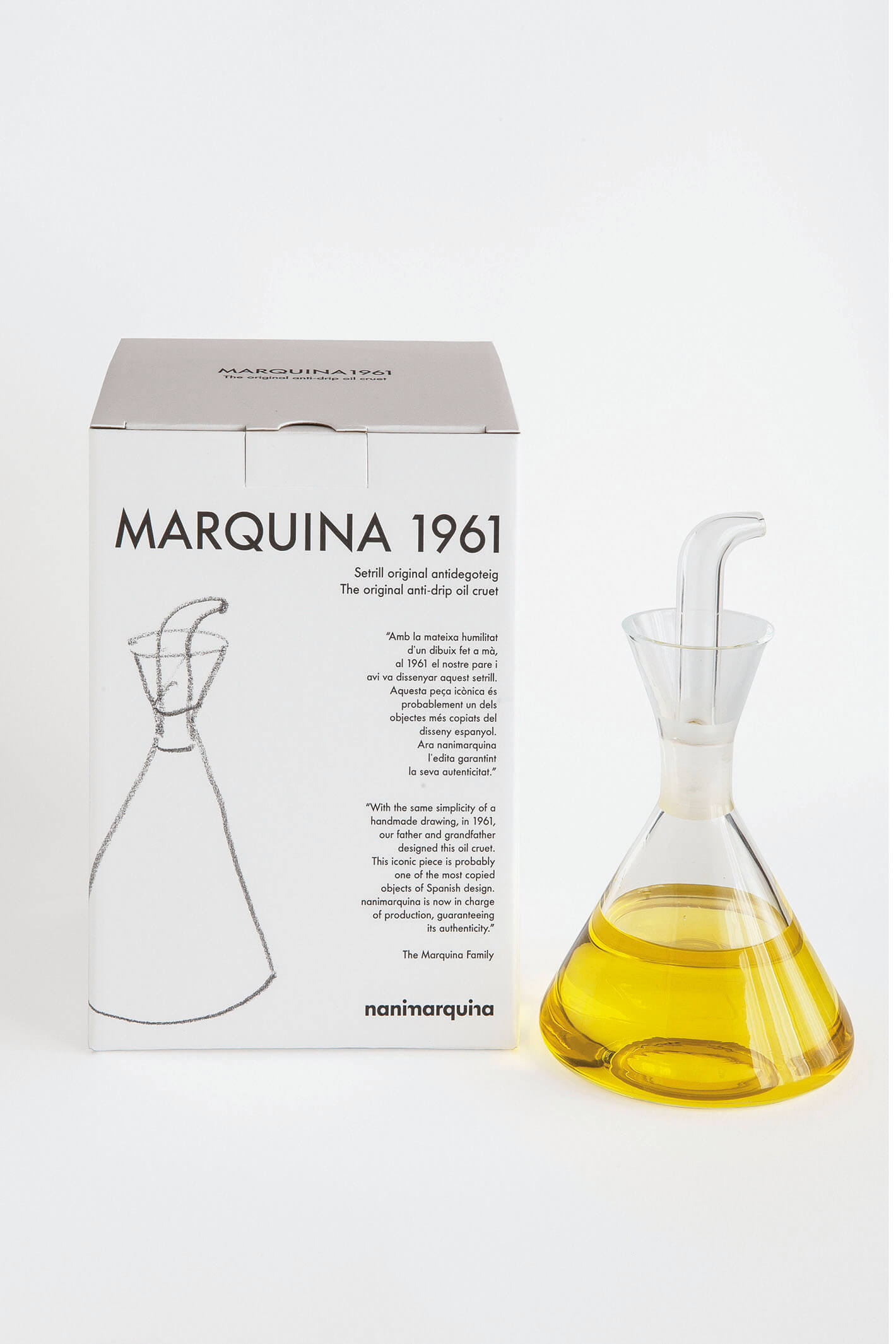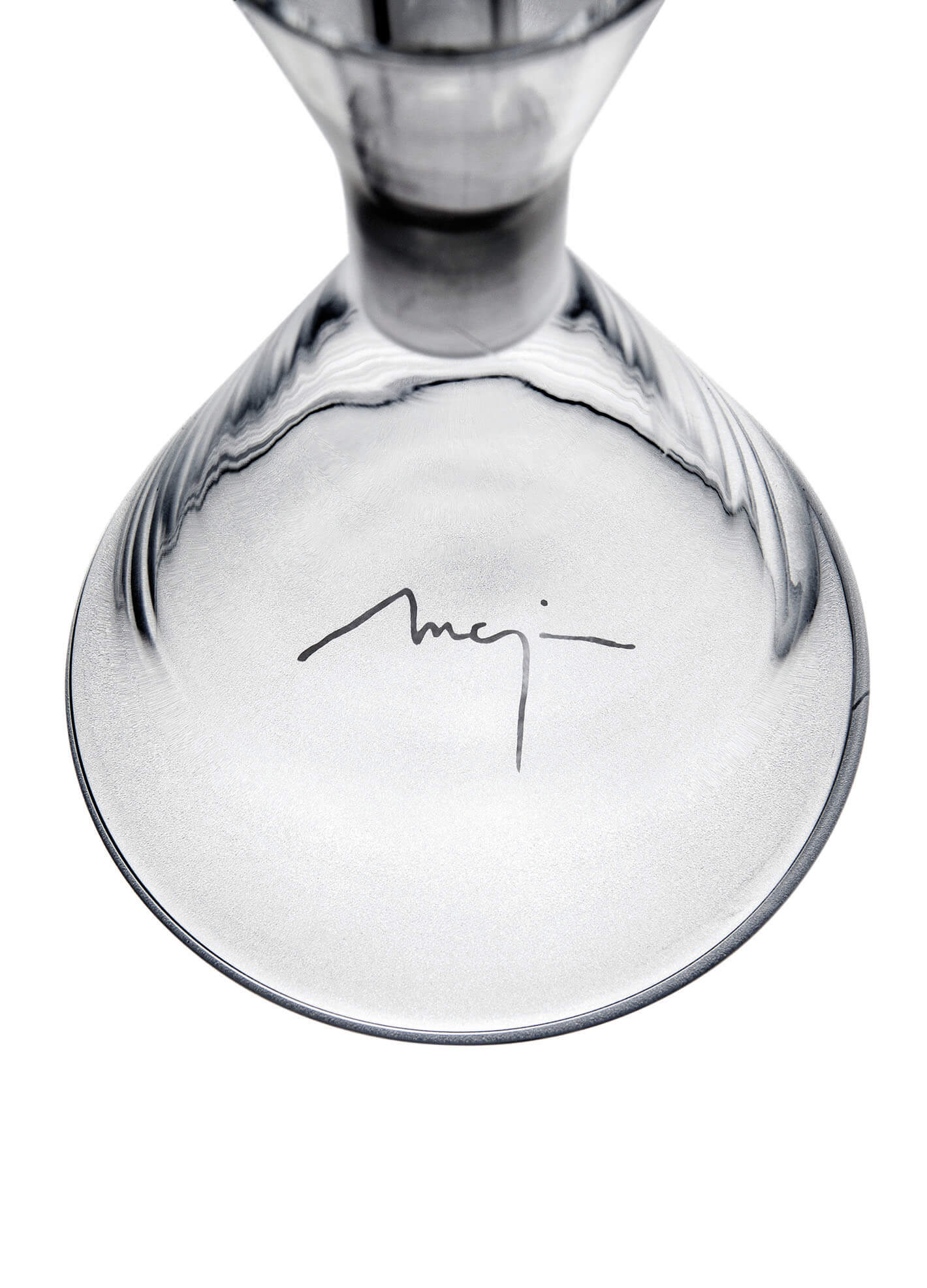 The Marquina oil cruet is an example that big problems require simple solutions. A transparent, stable, and precise product, that offers the essence of true design.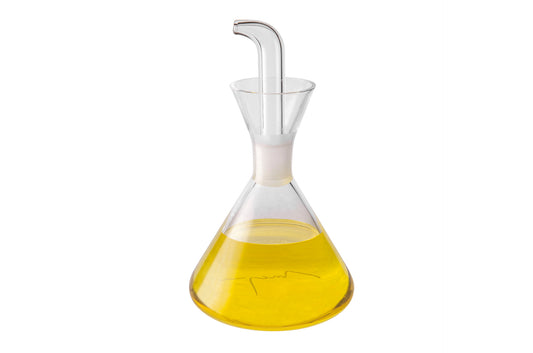 This iconic piece is probably one of the most copied objects of Spanish design. Nanimarquina is now the editor, guaranteeing its authenticity maintaining the original proportions and design, as well as adding the signature the author located on the base of the cruet.
Benefits of the oil cruet
1. Spout design enables steady, smooth and precise flow.
2. Grinding treatment of the cruet's neck and spout base ensures both parts to hold together while serving and airtightness to protect virgin olive oil.
3. Double taper ensures a safe and clean grip and makes handle dispensable.
4. Removable spout for easy filling and cleaning.
5. A slot in the spout's base allows entry of air and collects olive drops that return into the flask.
6. Broad base avoids tipping.
7. The transparency of the glass allows to identify the liquid.
8. Glass impermeability avoids leak.
9. Can be cleaned in the dishwasher.
"The shape of oil cruets at the time clearly indicated what was expected of them, but reality left much to be desired. The latter consideration led me to design an oil dispenser that, aside from a dignified presence, would need no explanation and would comply with the intended use without inconvenience."
Awards
Winner of the first ADI-FAD Gold Delta in 1961
"With the same humility of a handmade drawing, in 1961 our father and grandfather designed this oil cruet. Nanimarquina is now in charge of its production, guaranteeing its authenticity."
Marquina family