Wellbeing Nettle Dhurrie Runner Rug L
Wellbeing is the product of a comprehensive study of local fibers, natural materials and techniques. Designed by academic and creative director Ilse Crawford, this collection based on touch, craftsmanship and respect for the environment is made without bleach or dyes. Wellbeing takes us back to the basics, to a tactile beauty that awakens the senses and connects us with our inner selves.
The light and durable Wellbeing Nettle Dhurrie runner is surprisingly soft and its natural color derives from the combination of nettle and jute.

Watch the Wellbeing collection video here
CO2 offset
Regular price

Sale price

1.655,00€

Unit price

per
Size guide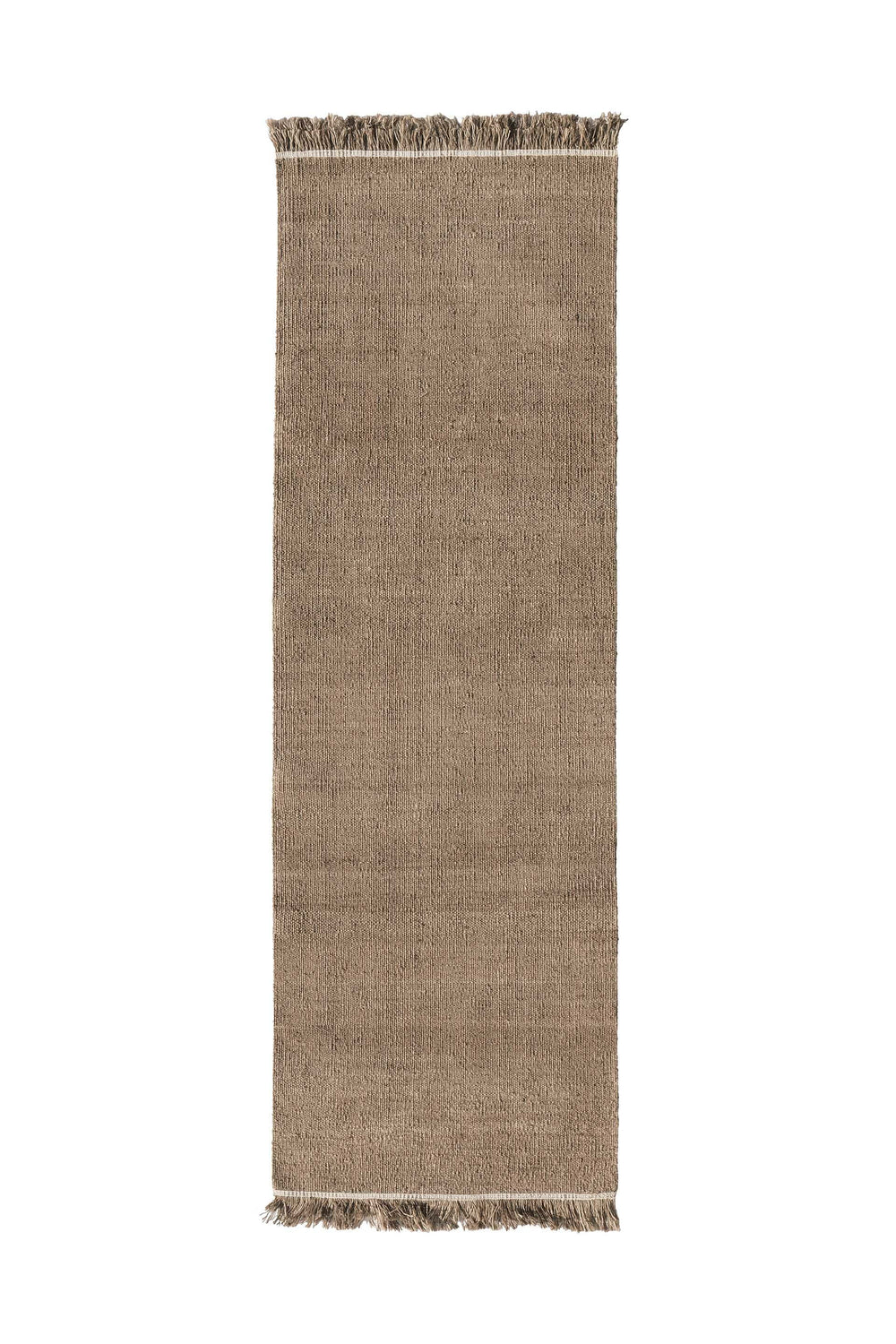 Fibra: 50% Nettle + 50% Jute
Tipo: Dhurrie
Alto total: 5 mm
Técnica: Hand loomed
Densidad: 33,600 threads/m2
Wellbeing collection
Wellbeing is an organism of comforting textile products that support the human experience. All the items focus on tactility, materiality, craft and quality. They add warmth, softness and comfort to indoor environments, and a connection to the senses. The collection uses traditional techniques and crafted details that make the normal special.
The Wellbeing collection uses hand spun Afghan wool, nettle, jute, linen, Tussar silk as well as cork, wood, raw wool, and raw cotton carefully sourced by nanimarquina's team, as close as possible to where the pieces from the collection are produced, using traditional craft techniques and local artisans with whom nanimarquina has worked with for a long time.
See Wellbeing collection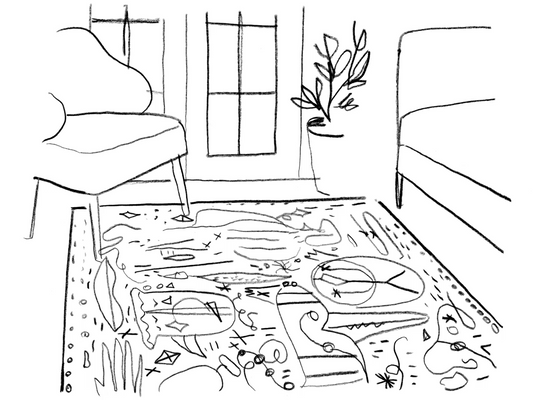 We help you choose the rug size that best suits your space
Choosing a rug is an important decision. This will order and give personality to the room.
You have to take into account what other objects it will coexist with so that it is fully integrated and provides warmth and comfort to the space.
To help you, we have prepared a measurement guide to make it easier to achieve the desired finish.