Shade Outdoor Pouf
Begüm Cana Özgür & Marcos Catalán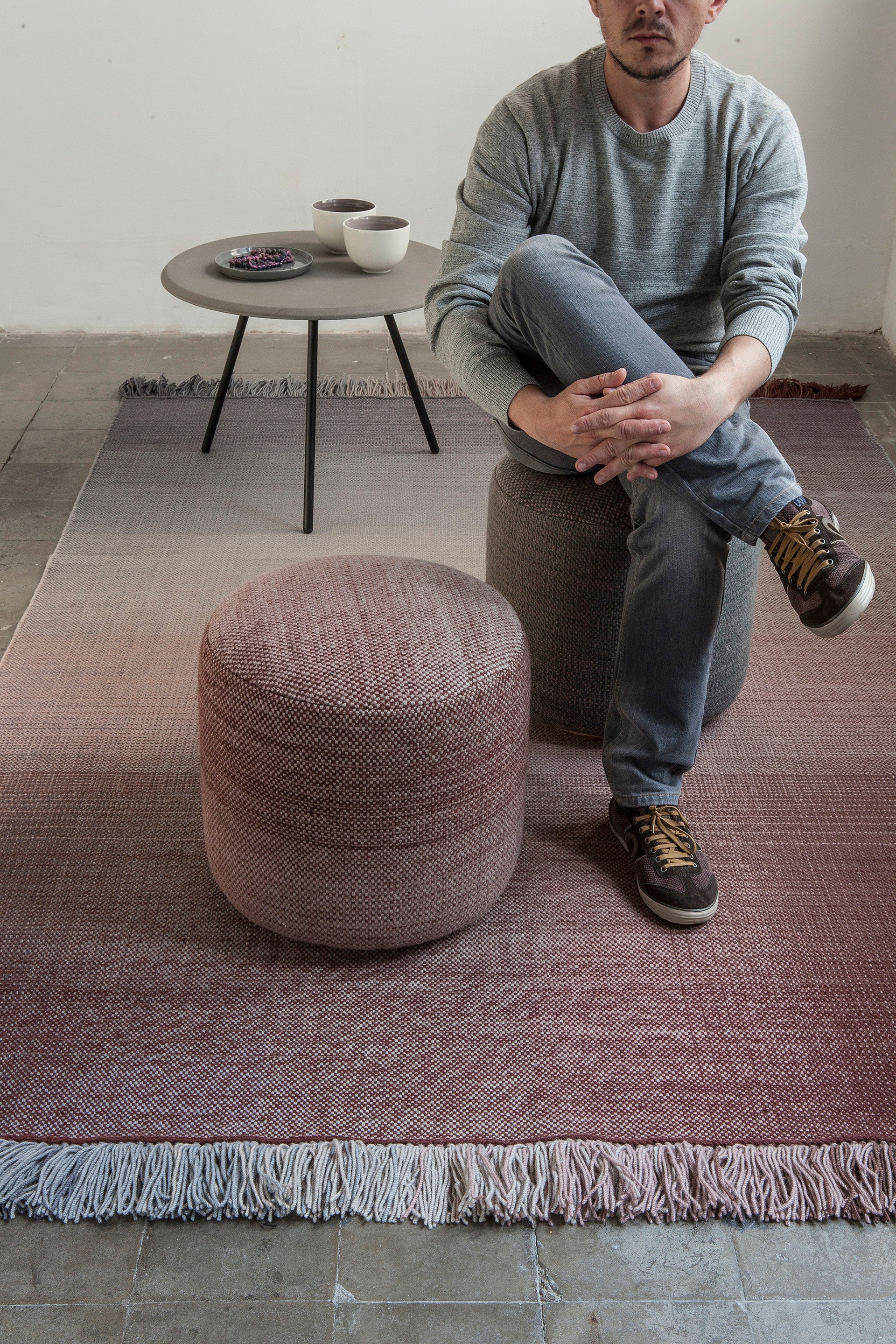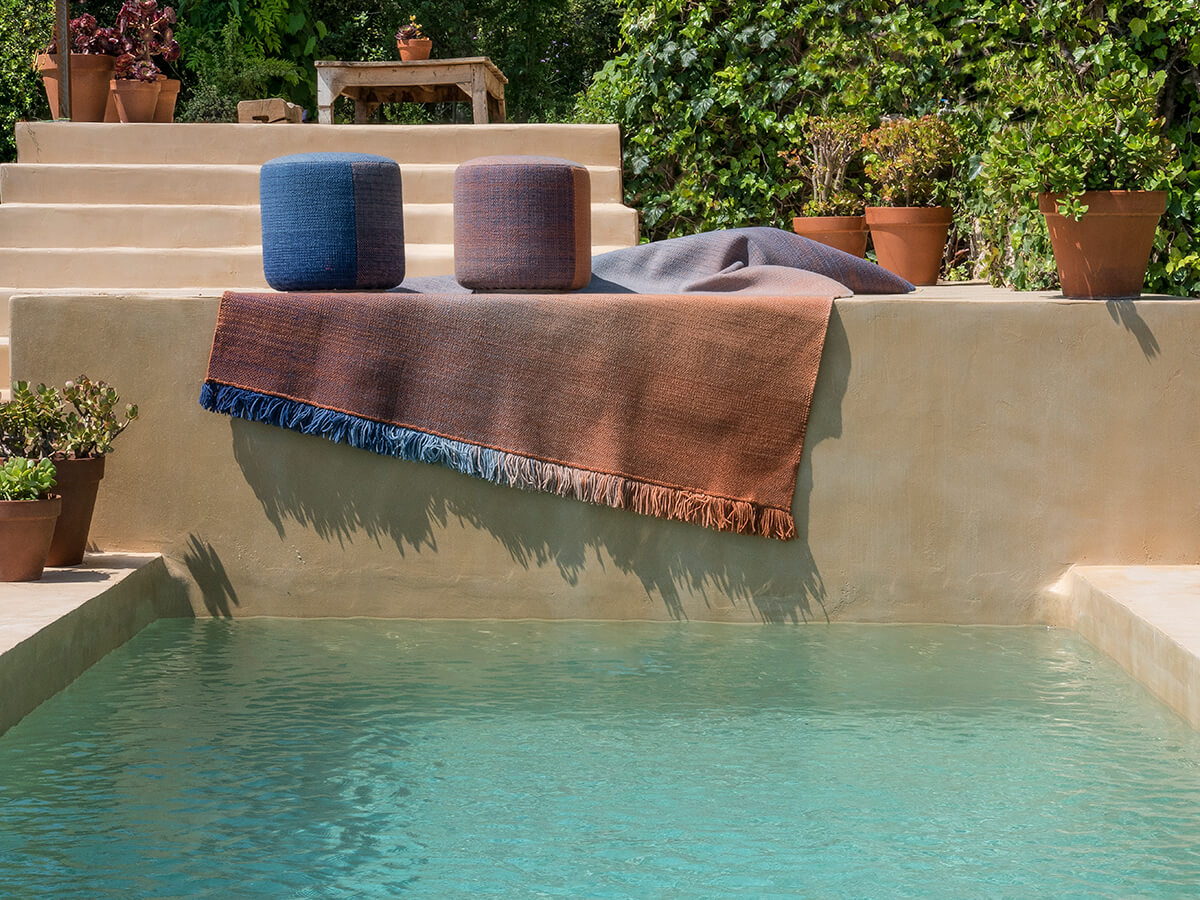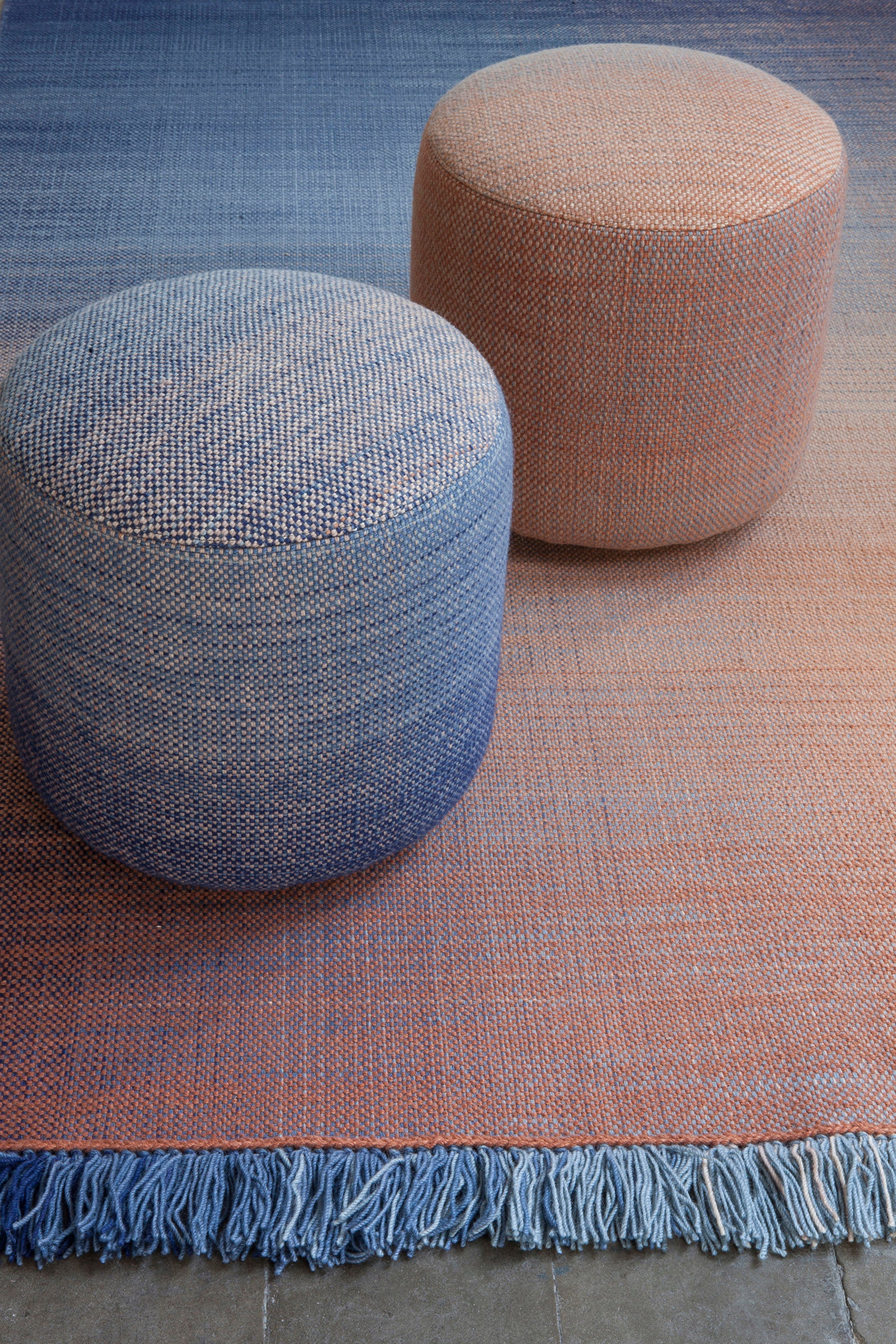 The Shade collection of outdoor poufs has been designed to complement one of our most successful collections and to respond to the strong demand for outdoor poufs.
The new composition of recycled plastic and 100% recycled PET fiber is resistant and has good thermal properties, which makes it very useful and suitable for outdoor spaces. By using 100% recycled PET, a material produced through the recovery and reuse of polyethylene waste, we minimize the impact caused by burning plastic bottles in India.
Like the original rug models, its version in poufs follows the same tones, intricate gradients that leave no one indifferent.
This cylindrical seating accessory is light, handy and comes in eight different color varieties. Each rug is combined with two upholstered poufs with the main color gradients.
The rug and pouf set produces an incredible color experience and evokes feelings of calm and well-being due to the power of colors to influence our state of mind.