Since our launch we have been developing sustainability strategies that shape the company's global actions. Our passion for rugs only makes sense to us if we care for people and the planet.
We take care of the planet
We are committed to reducing our carbon footprint and resource consumption, to preserving the use of natural fibers and to adopting circular economy strategies to reduce our waste, always keeping our products' quality and design at the highest standard.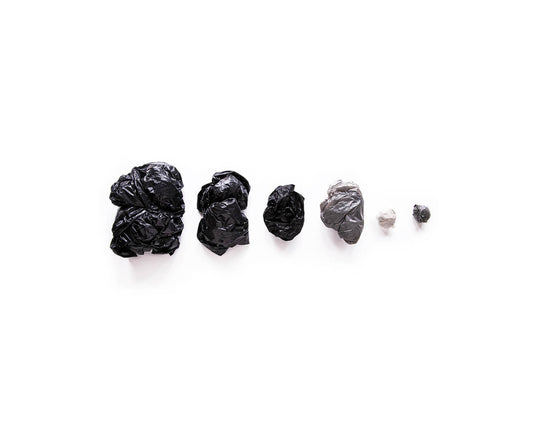 Our goals
We have undertaken extensive analysis and measurements to understand the company's position in terms of sustainability, social impact and governance. Based on these, we have set practical and tangible short, medium and long-term goals that will help us to become more sustainable.
Climate Neutral

We are the first Climate Neutral certified rug company. After developing a measurement program of our 2021 footprint and offset it through different projects, we have established an annual reduction plan that allows us to continue to reduce CO2 emissions year on year.

Reducing emissions by 50%

We support and align ourselves with the Net Zero Coalition, which stems from the idea of halving emissions by 2030.

Reaching net zero

We envision becoming a Net-Zero company, which means that we will be carbon neutral, so there will br no need to offset our carbon footprint.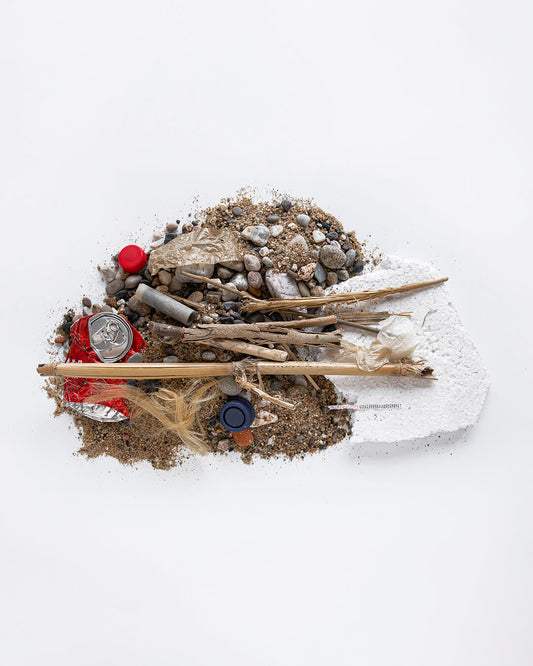 Climate change
Our approach to climate change has been drastic and horizontal. After a demanding four-month process, we became a Climate Neutral Certified company. We measured the carbon footprint resulting from all our actions and activities within the year 2021, offset it by funding audited projects at the origin of our manufacturing process and established a plan to commit to reducing our carbonfootprint in line with global, science based reduction targets.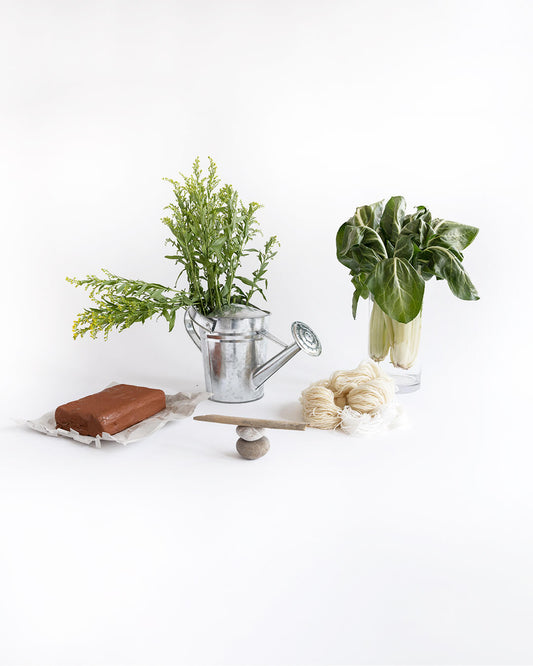 Resources
Not only are we concerned about our carbon footprint and climate change, but we are also concerned about preserving and protecting our natural resources. We remain faithful to using natural fibers to manufacture our rugs, carefully vetting extraction and transformation process.
Likewise, we are working to closely control the water cycle and develop projects that will lead the company towards a zero-waste future.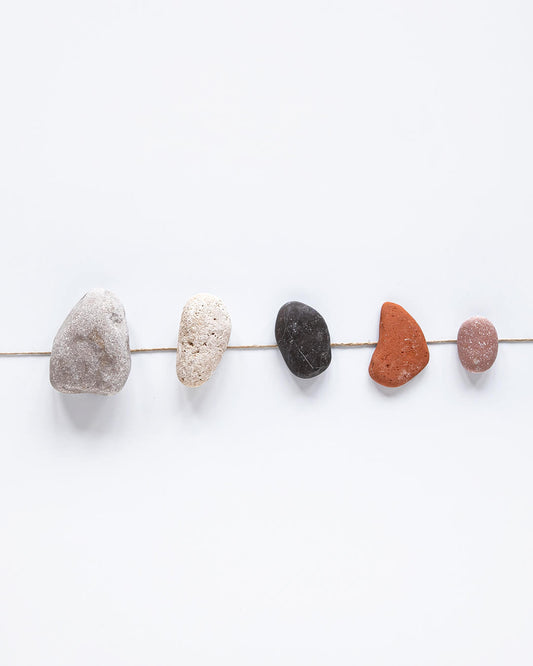 Value chain
Sometimes, in order to achieve sustainable transformation, it is necessary to challenge a company's natural structure.
Companies whose origin is based on the design, development and sale of products, usually have a vertical structure that comes from the industrial revolution.
The moment we decided to build sustainability into the core of our business, we started to enforce a more horizontal approach, which led to significant gains, both at the company level and in the creation of our rugs.
We take care of people
People have been, are and will always be one of our main priorities.
Our employees, artisans and costumers are at the center of our actions. In addition, we are very involved in the communities in which we work, always trying to promote initiatives that benefit and protect people.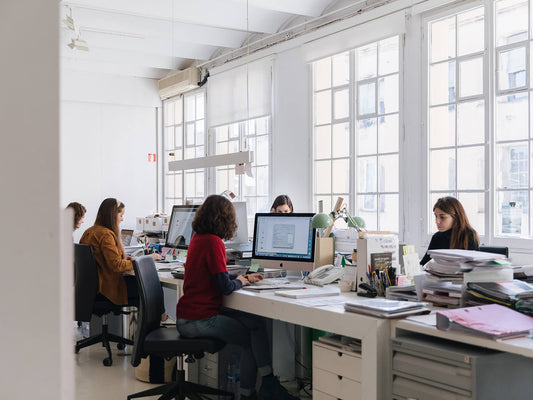 Our community
At nanimarquina, we strive every day to create an inclusive, safe and supportive environment for all our team members. We always support our teams' development and try to encourage collaboration and creativity, as well as providing strong and comprehensive benefits and an engaging workplace.
We believe we are a better and more innovative company when people feel safe, have support and are given the chance to evolve.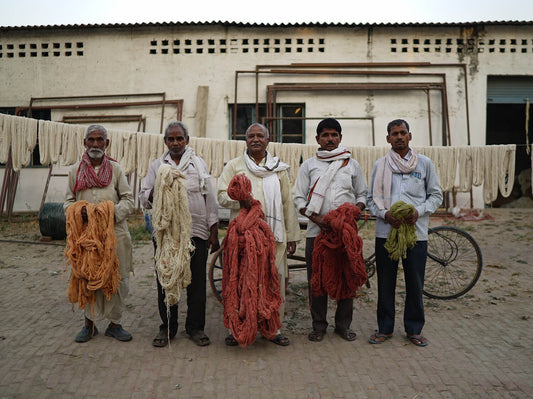 Long-term relationships
A significant portion of our success is thanks to our suppliers. We have been committed for more than a decade to a long-term relationship with them. We care
about their development as much as we care about our own. We offer them our help
and our knowledge and they offer us their experience.
We have a relationship that ensures our rugs are made in a place where product, people and the environment come first.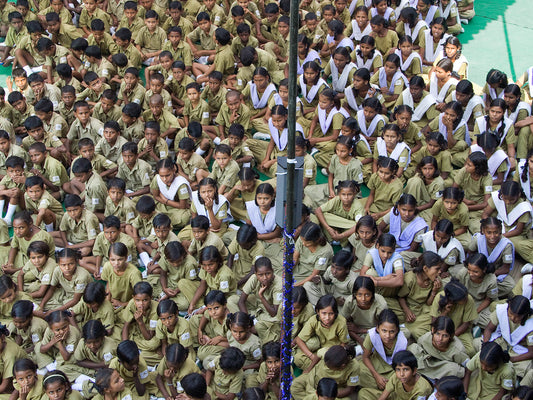 Education and development
From the moment we started to give our company a more international scope, our
impact and involvement with our community have also grown steadily.
Our approach is to act locally and generate impact close to our value chain, whilst maintaining a broad overview of global needs and challenges.
Our value chain generates a positive impact directly and indirectly on our communitythrough several specific actions, such as collaboration with Care&Fair.
We take real action
We are leading the change towards a more sustainable future from an honest and transparent perspective. We believe that information must be permeable so that it can be transferred to everyone involved in the value chain.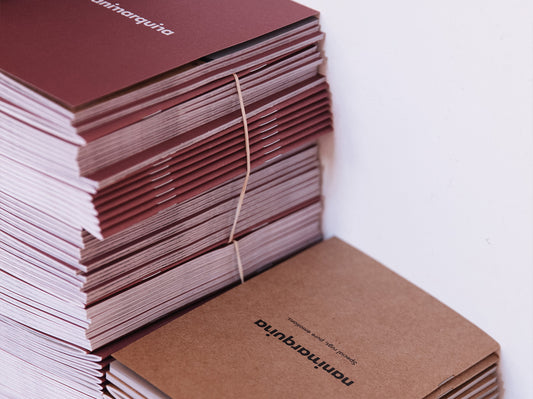 Ethics and compliance
Our society's approach to sustainability is changing. More and more companies are joining the fight against climate change and people are therefore receiving more and more information and insights on sustainability. At nanimarquina, we are committed to remaining faithful to honest and transparent communication with our
whole community.