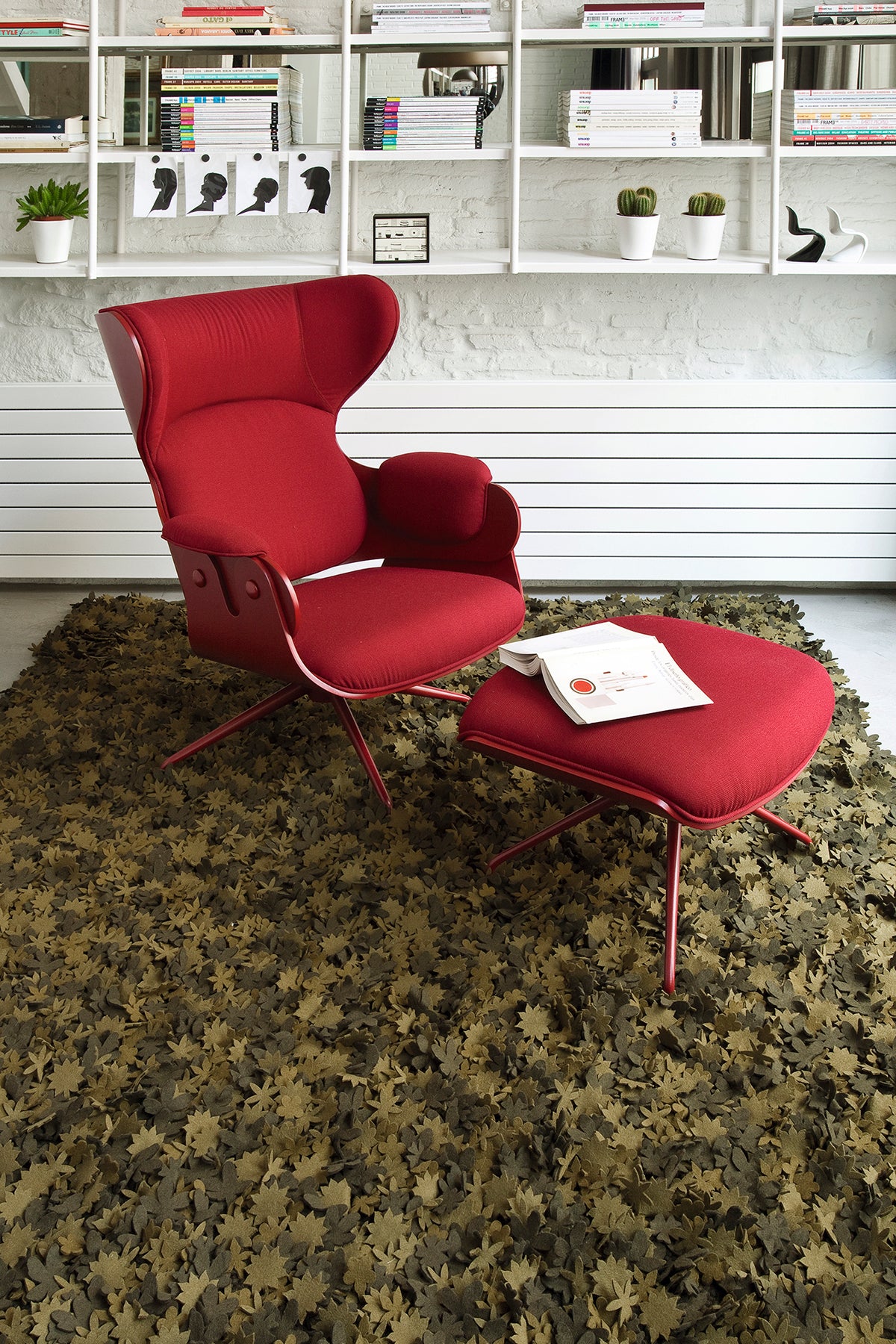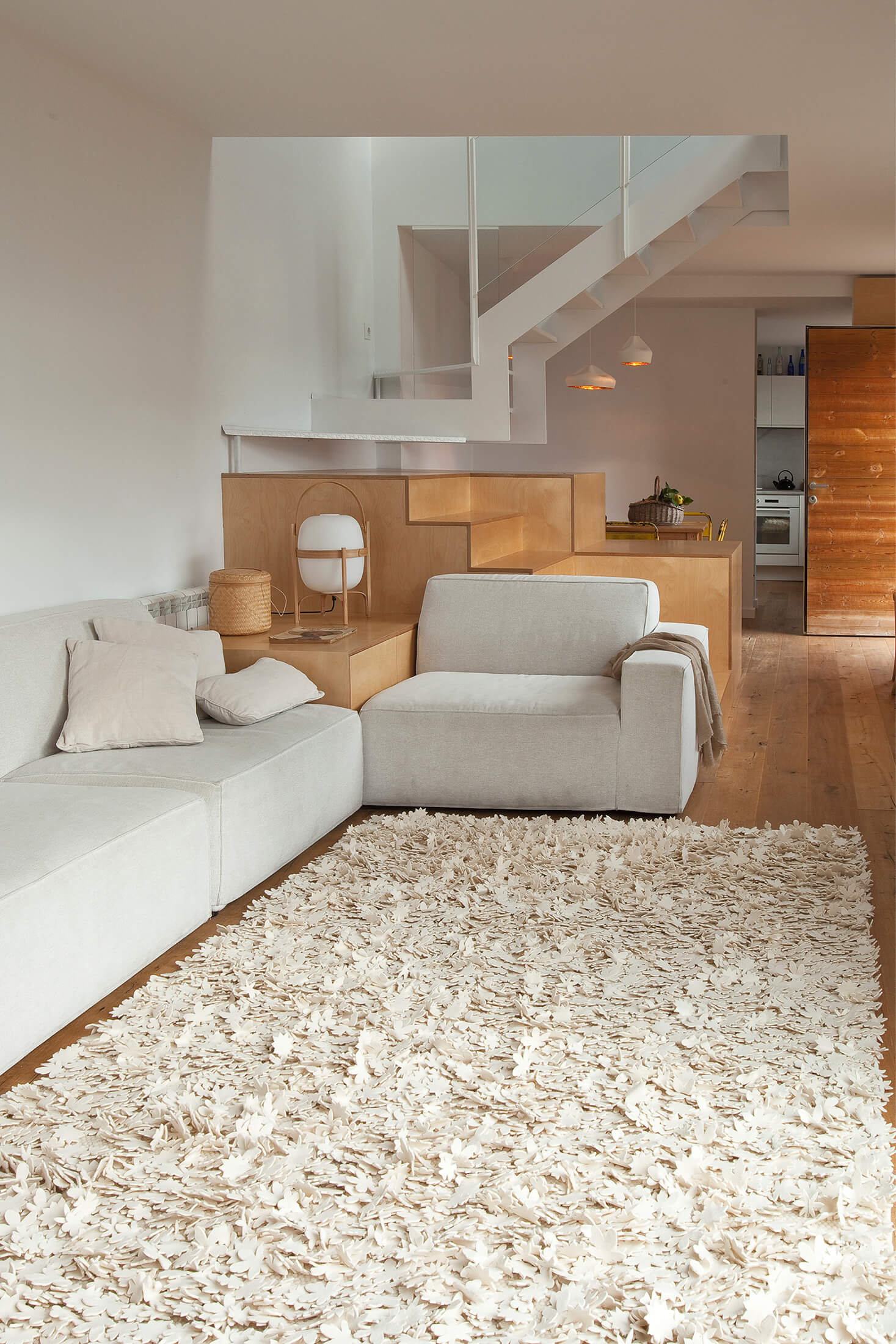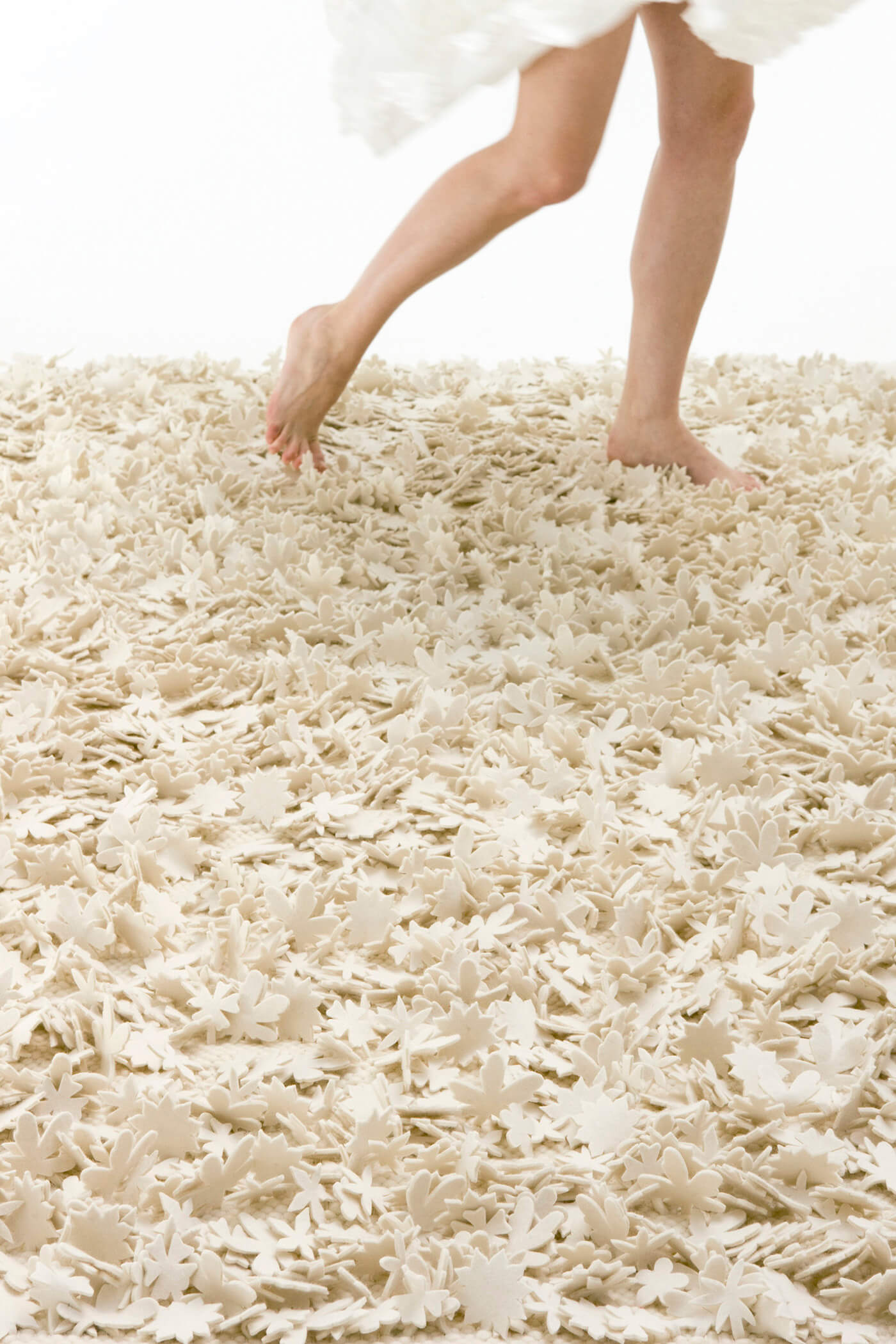 Nature sneaks into the interior with these rugs full of felt flowers.
A rural oasis to dream, a break from the urban hustle and bustle, a relief from the cold of the pavement and the stress of the city. A garden of unique delights that marks the different seasons according to each color: green, purple, red or ecru.
Winner of multiple design awards, this rug makes an impression, inviting you to play with the soft leaves. Subtle, exquisite and refined, Little Field of Flowers is the perfect example of the three-dimensional possibilities of rugs.
Awards
Red Dot Design Winner 2007 - Superior Design Quality
Furniture Design Award (FDA) of Singapore 2007 - Merit Award
EDIDA Elle Decor International Design Award 2008
Good Design Chicago 2008