Eurasia
A spectacular rug of large dimensions made to measure for the artistic installation of the Metahaven studio.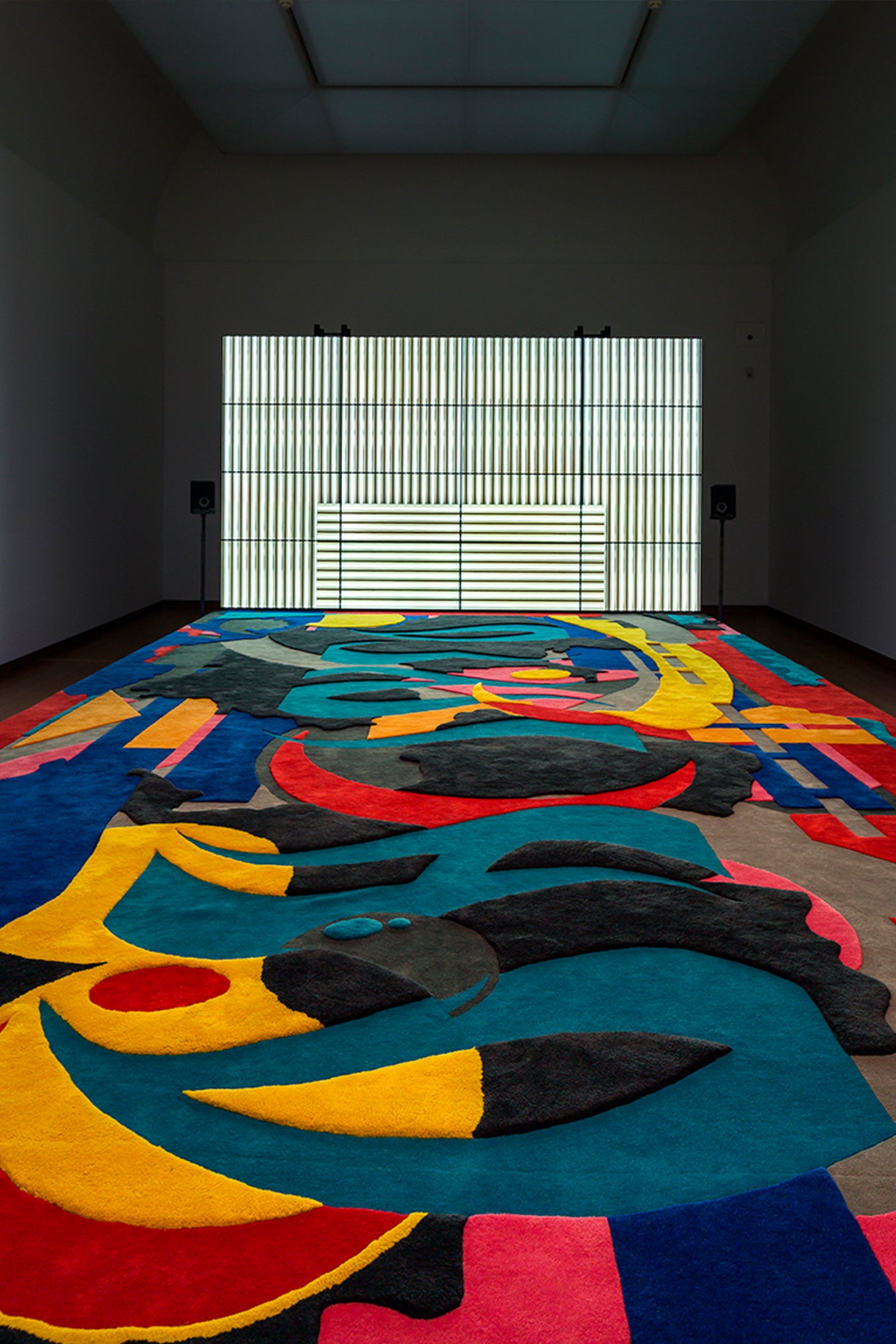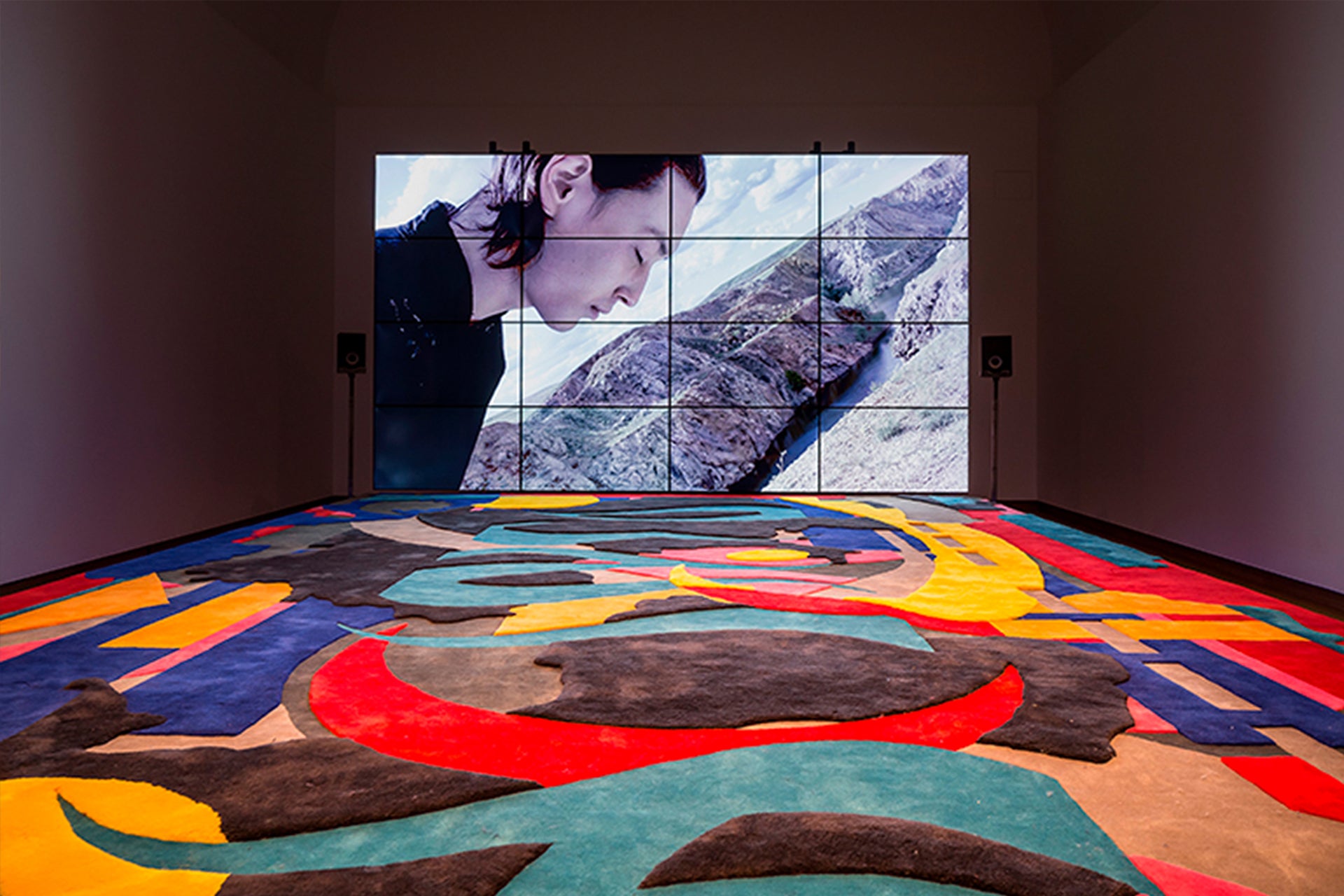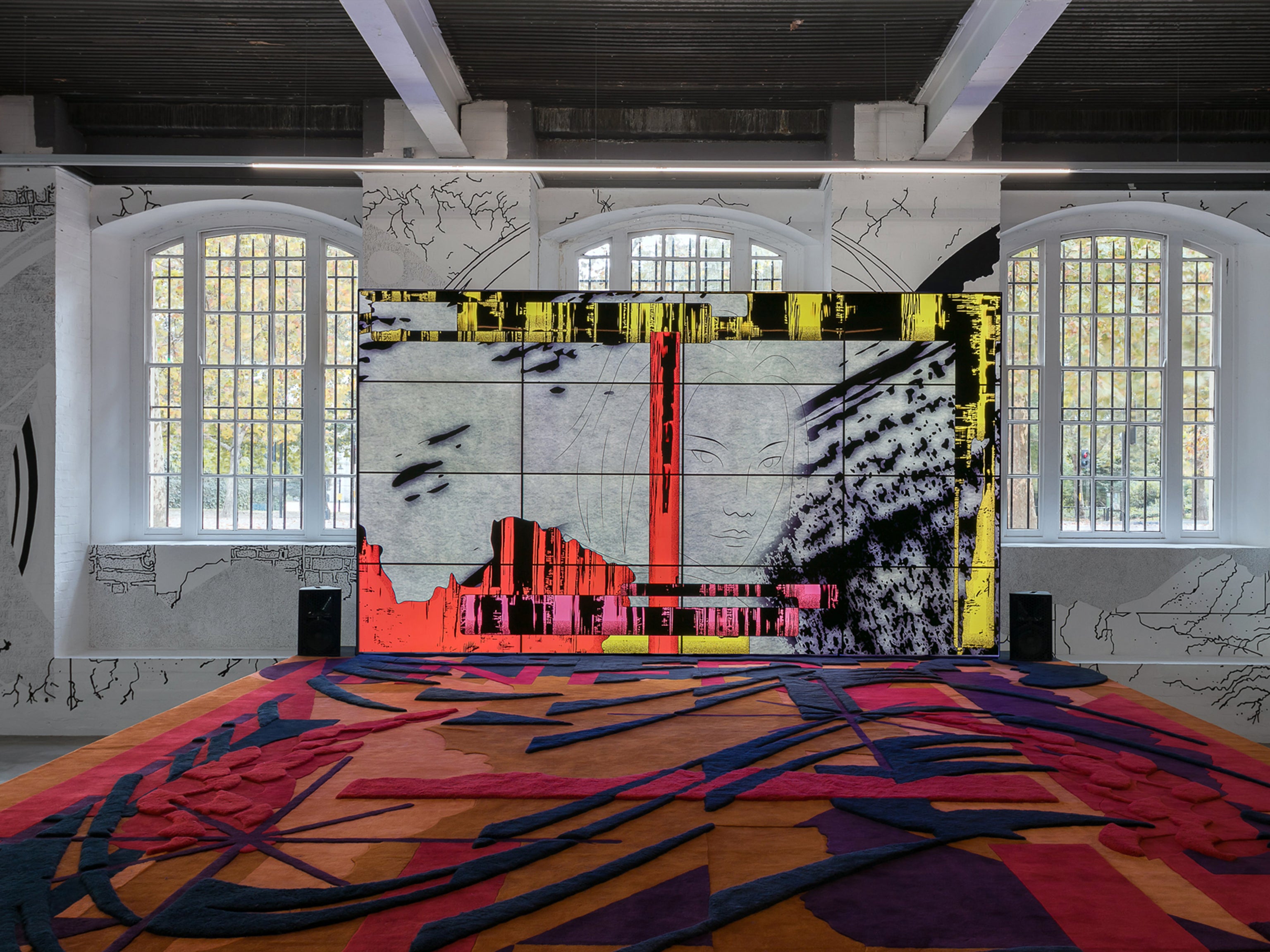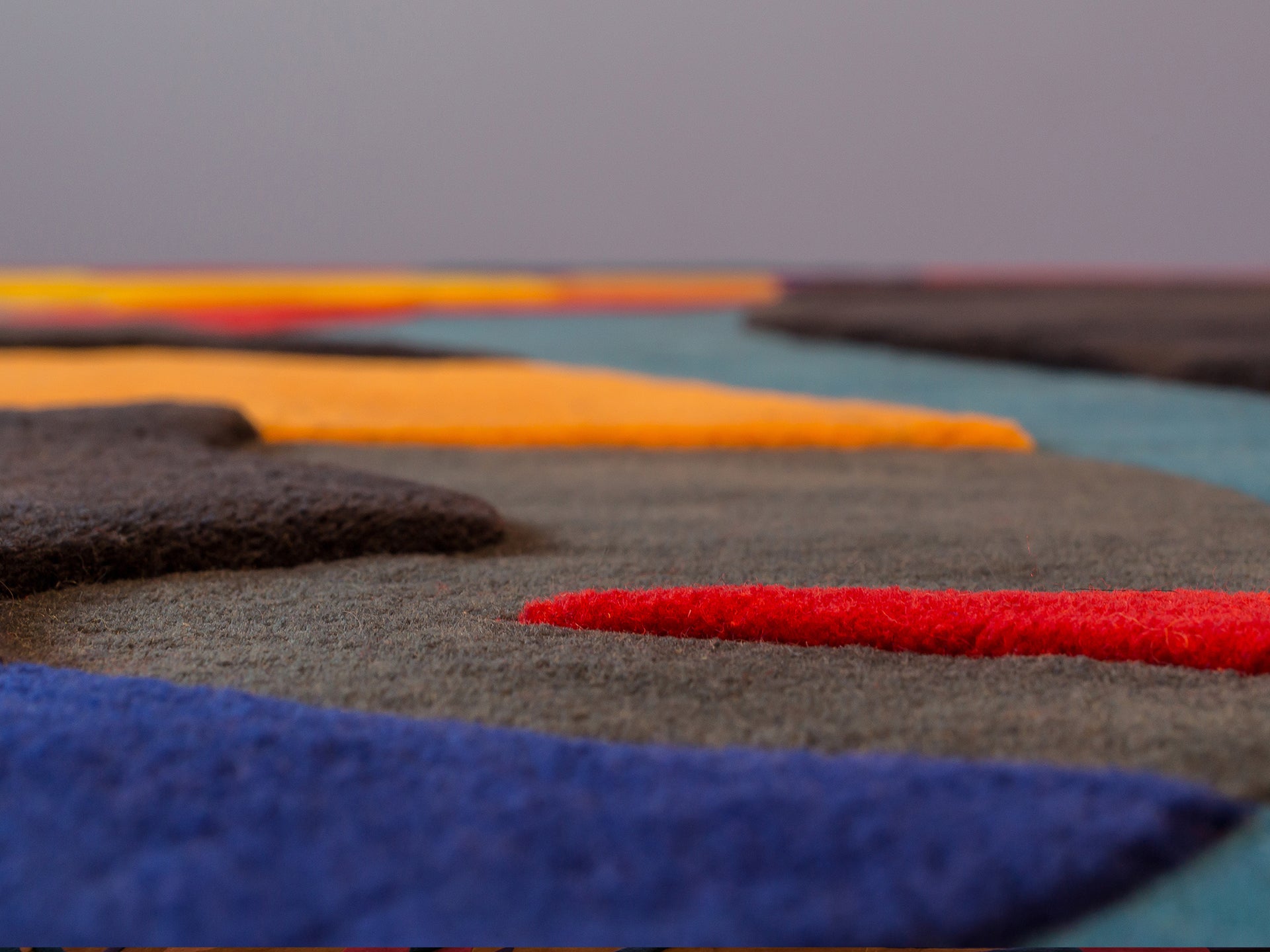 Date: 2018 - 2019
Made by: Metahaven
Location: Stedelijk Museum, Amsterdam
Category: Culture, Custom
Artists, filmmakers and designers Metahaven present the premiere of Eurasia (Questions on Happiness), a film installation jointly commissioned by the Stedelijk Museum Amsterdam, Institute of Contemporary Arts, London (ICA) and Sharjah Art Foundation.
Metahaven's work explores film, writing, design through installations conceptually united by interests in poetry, storytelling, digital superstructures, and propaganda. His moving image works manifest as immersive installations and share a common aesthetic paying attention to surface, texture, and the intelligent simplification of complex logics and visual forms.
On this occasion, the installation was extended to include a series of murals threaded through different rooms and two hand-tufted rugs created especially by the multifaceted duo. Nanimarquina collaborated in the making of the pieces, advising at all times on technical aspects such as: technique, fiber and design details, in addition to production.
It is not the first time that we put ourselves at the service of an artistic project. We highlight the creation of carpets reproducing the original work of Miquel Barceló for the Dome of the UN Human Rights Room, Geneva. Also the reproduction of the mosaic floor of the Palau de la Generalitat in Barcelona or the creation of an immense Do-lo-Rez carpet for the Ron Arad retrospective at the Pompidou Center in Paris.
Photography © Tobias Titz, © Mark Blower, © Peter Tijhuis