Mélange Pattern 4 Runner S
The simplified classic motifs and reduced colors are the hallmarks of this collection, comprising 20 handmade models. A contemporary reinterpretation of the classic Kilim through an exercise of aesthetic rationalization.
Pattern 4 S is a small runner that is ideal for placing at the foot of a bed. Mélange rugs can be overlayed to create a patchwork for original compositions and extra warmth.
Watch the Mélange collection video here
CO2 offset
80x140 cm
80x140 cm / Pattern 5
Sale points
Are you interested in this product? Discover the store closest to you.
Other measures

Do you need another measure? You can customize your Mélange as long as the original proportions of the standard sizes are respected. Contact us here and we will help you create the perfect rug for your space.
Warranty

All nanimarquina rugs have a three (3) year guarantee against any material or manufacturing defect. To manage a return, review the Shipping and Returns conditions.
Observations

Due to the irregularity of the hand-spun Afghan wool yarn, during the dyeing process, the yarn can take on different shades of color.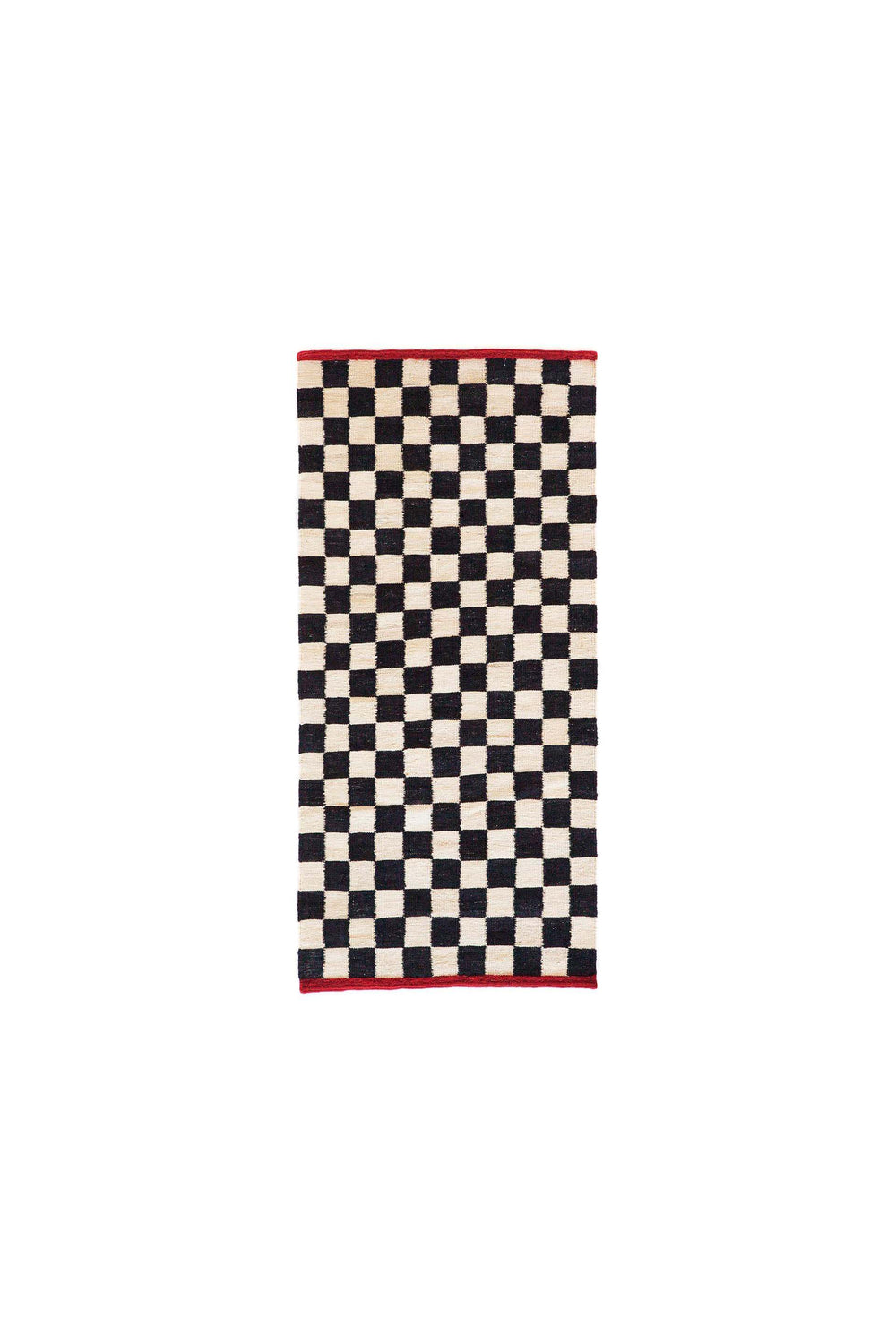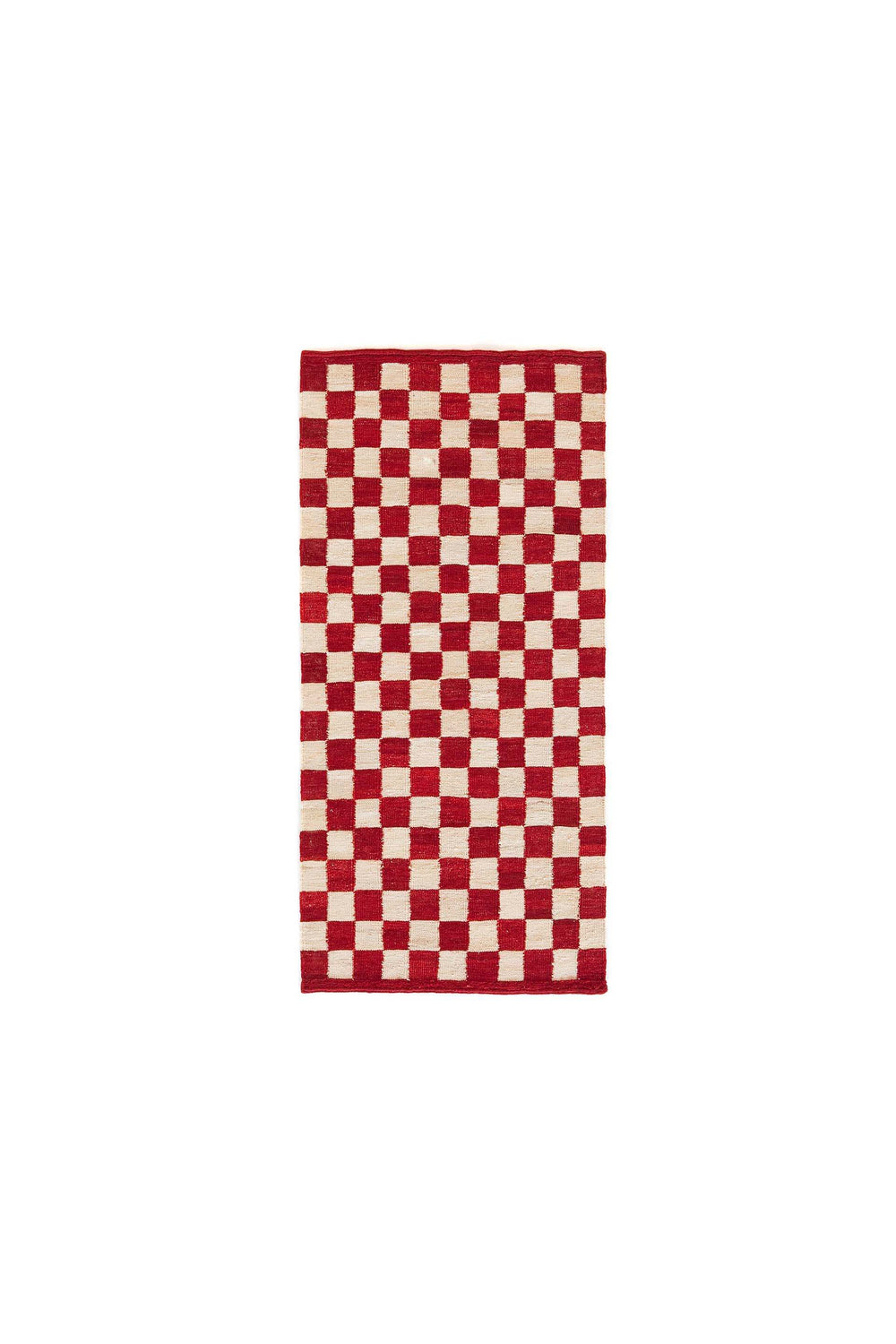 Fibra: 100% Afgan wool
Tipo: Kilim
Alto total: 4 mm
Técnica: Hand loomed
Densidad: 156.000 yarns/m2
Mélange Collection
Mélange is the perfect combination of tradition and modernity, fashion and home, craft and design, past and future. The collection composed by 20 models symbolizes a blending of marked contradictions that work together, acting as complements.
Thanks to the simplification of classic motifs such as geometric patterns and a pared colour palette, the Mélange is a contemporary version of the Kilim. An exercise in aesthetic rationalization that upholds the ancestral handcrafted techniques of Pakistan.
A giant patchwork effect is achieved by overlaying the Mélange rugs, perfect for decorative purposes and warmth.
See Mélange collection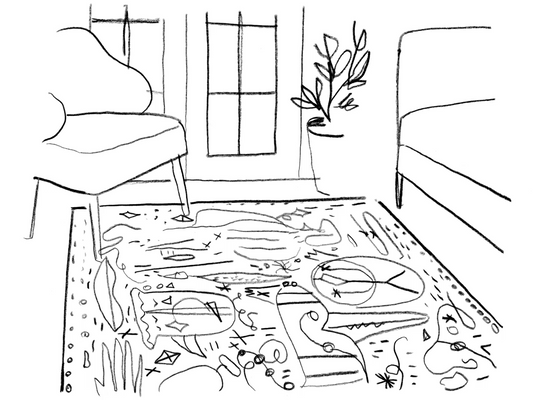 We help you choose the rug size that best suits your space
Choosing a rug is an important decision. This will order and give personality to the room.
You have to take into account what other objects it will coexist with so that it is fully integrated and provides warmth and comfort to the space.
To help you, we have prepared a measurement guide to make it easier to achieve the desired finish.