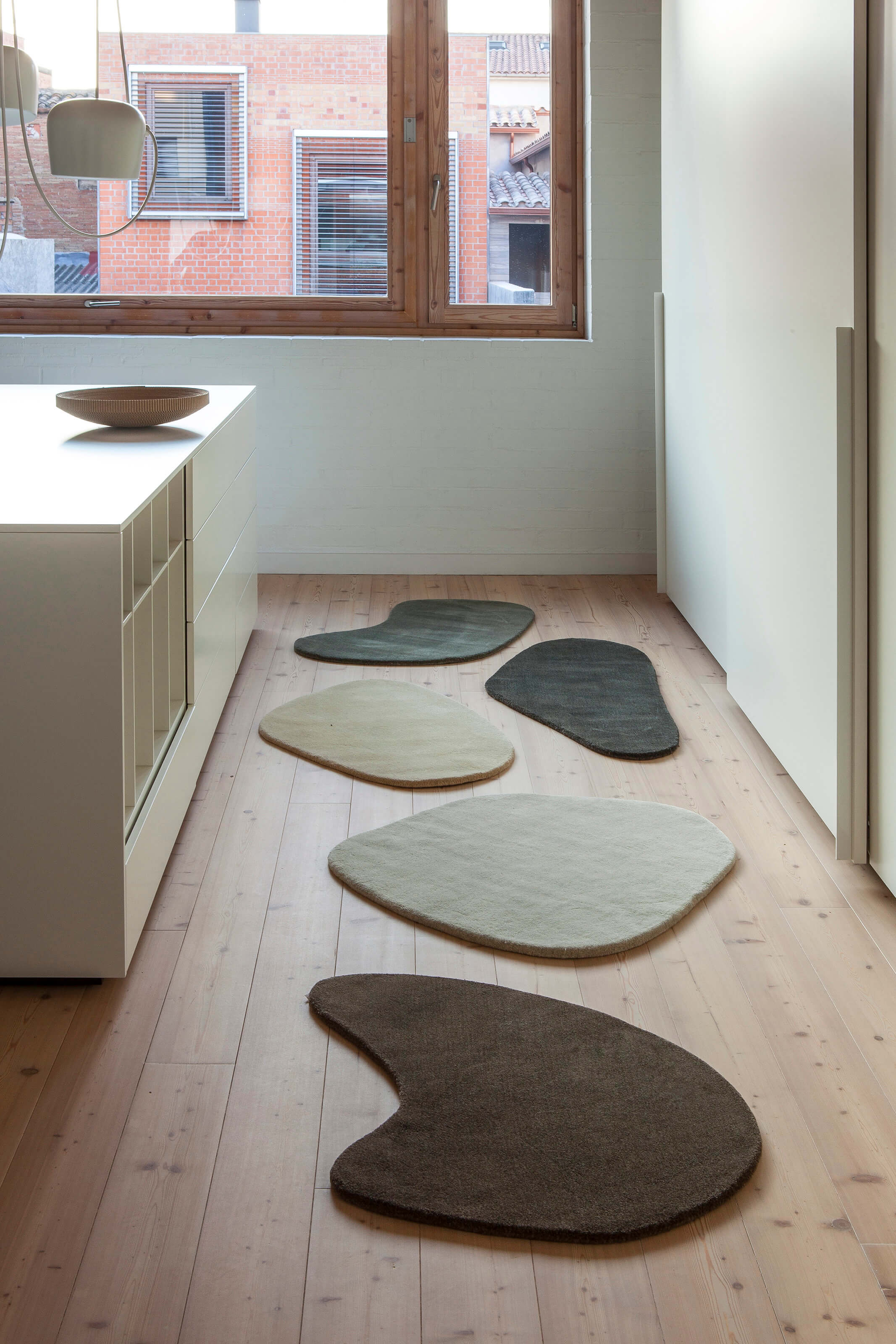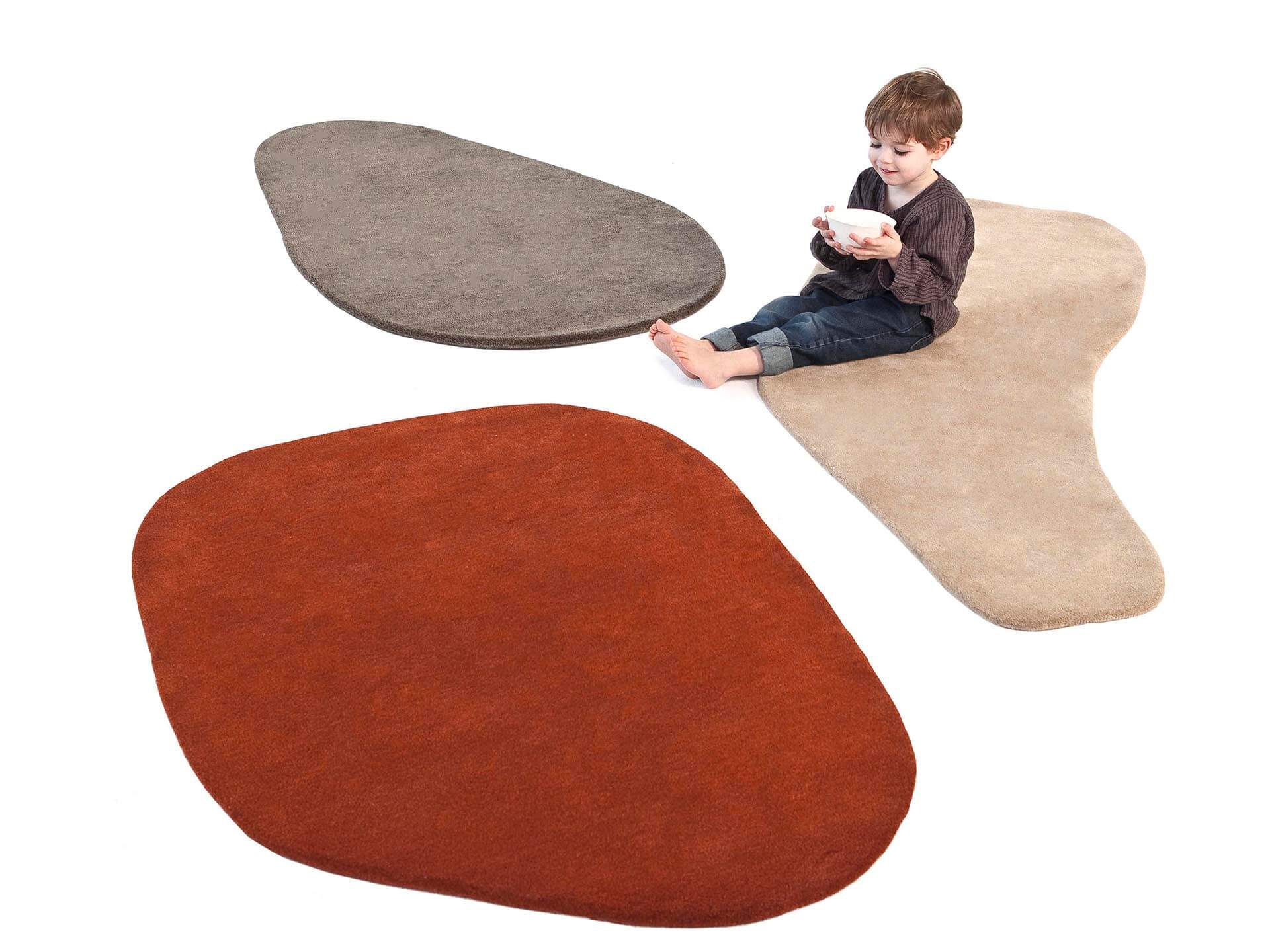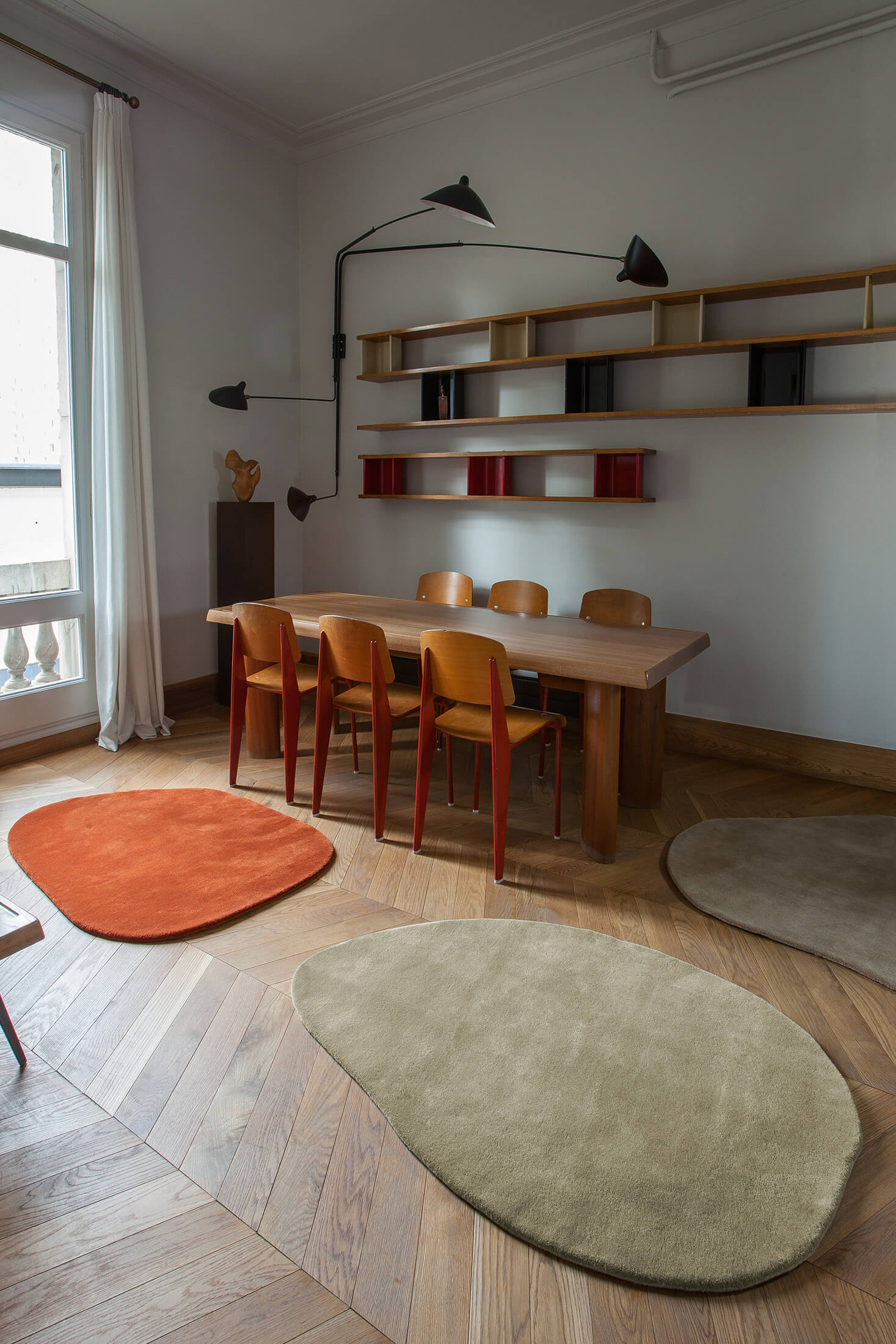 Fun rugs to create a path of wool stones.
Small rugs with an original design and organic shapes.
wool stones; a better option than sticks and stones that hurt the feet. These woolen stones create a path through the rooms of contemporary homes, the perfect way to bring nature indoors.
The rugs in the "Stone-wool" collection create a path of smooth stones that fit long hallways. Irregular contours and colors offer innumerable combinations for interiors, acting as rungs to an imaginary stream.
Earth tones adapt to different decorative styles, avoiding trends, gently recalling the basic elements of the world.