Shade Palette 2 Rug
Just as colors melt into the sky, Shade rugs are defined by their intricate and moving color gradient. This collection of exquisite simplicity, designed by Begüm Cana Özgür, brings a sense of tranquility and well-being, thanks to its vibrant shades.
Palette 2 degrades from tile to Klein blue.
Palette 4 degrades from grey to roasted maroon.
Watch the Shade collection video here
CO2 offset
170x240 cm
200x300 cm
250x350 cm
300x400 cm
Sale points
Are you interested in this product? Discover the store closest to you.
Other measures

Do you need another measure? All our rugs can be personalized. Contact us here and we will help you create the perfect rug for your space.
Warranty

All nanimarquina rugs have a three (3) year guarantee against any material or manufacturing defect. To manage a return, review the Shipping and Returns conditions.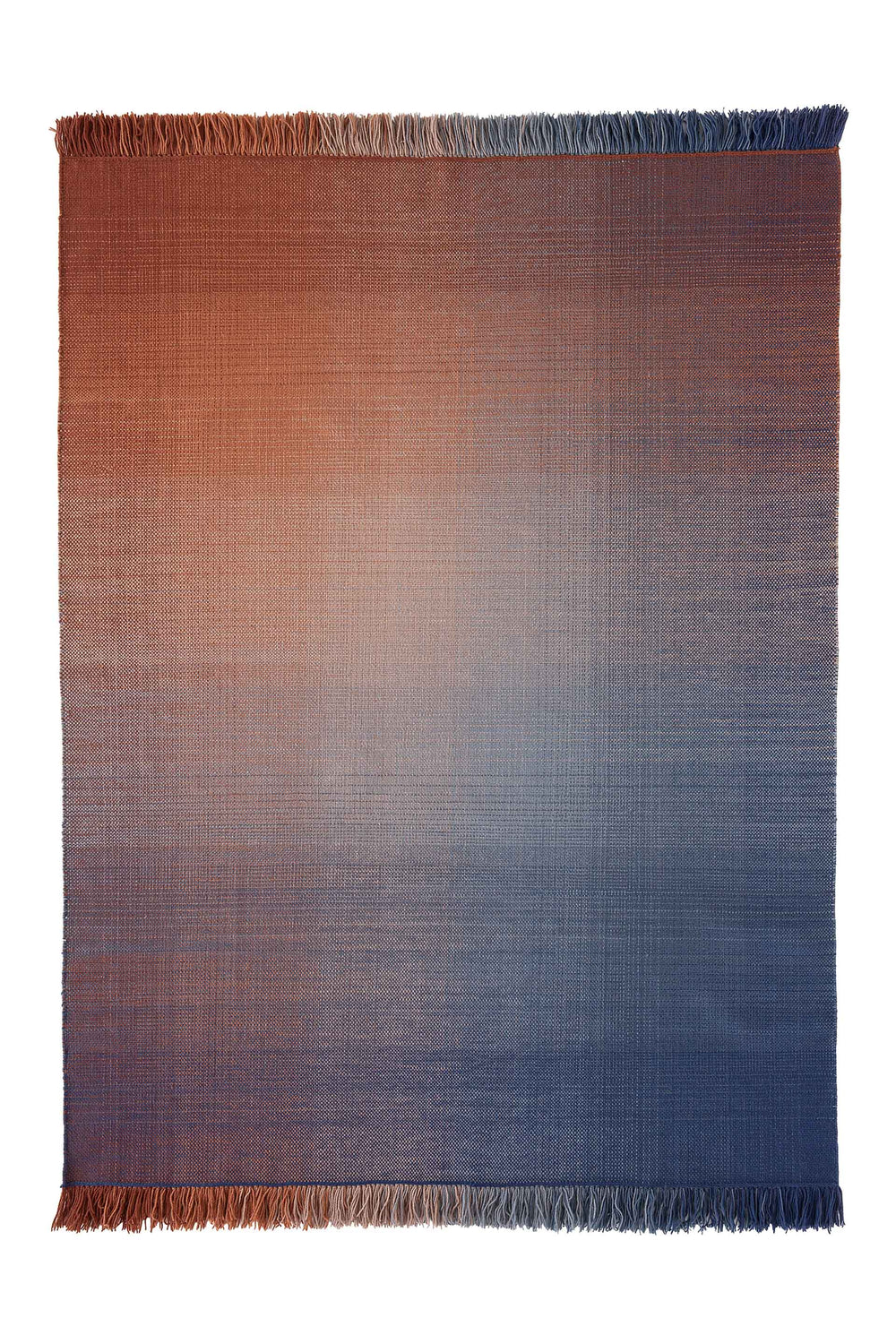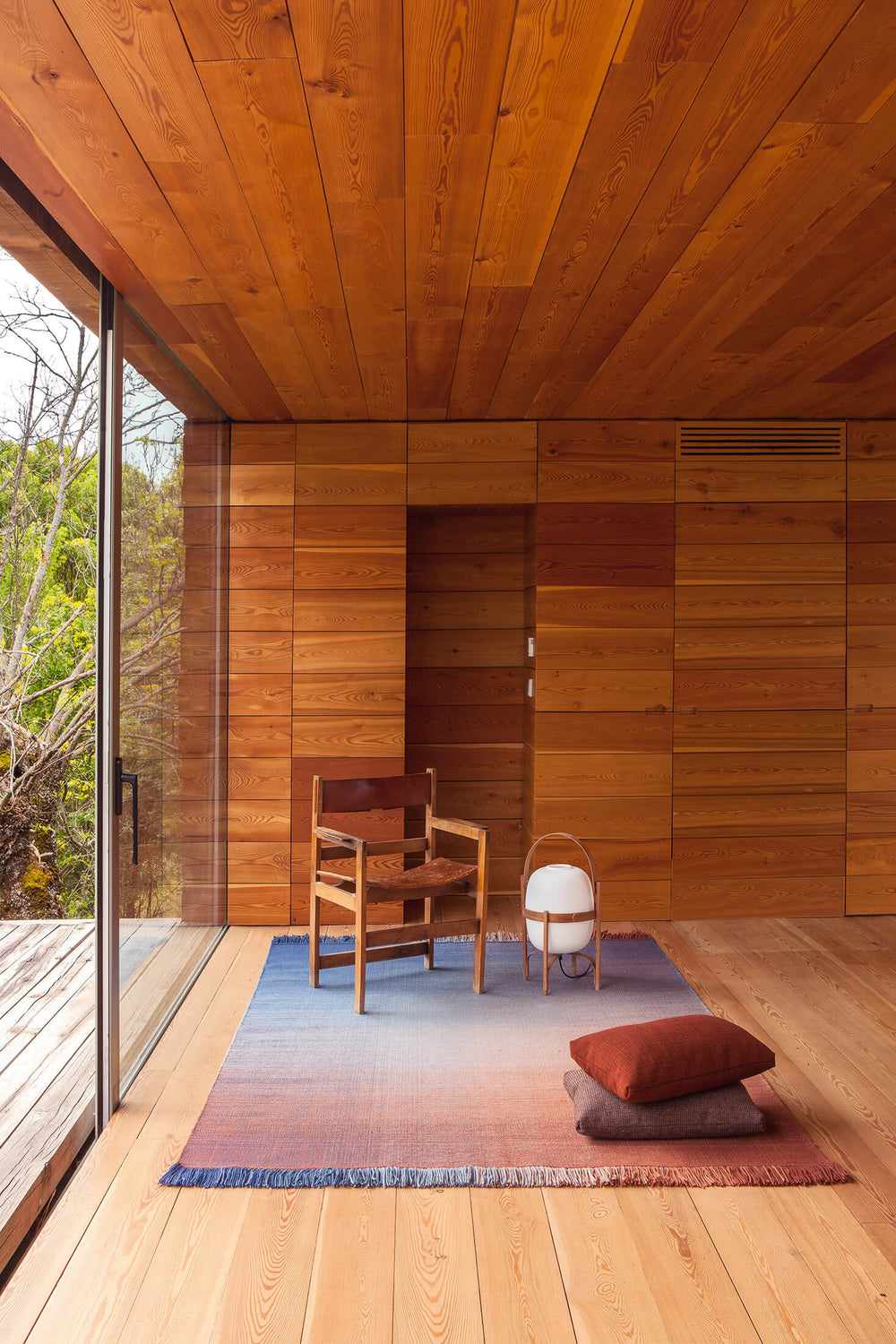 Fiber: 100% New Zealand wool
Type: Dhurrie
Total height: 5 mm
Technique: Hand loomed
Density: 75.000 yarns/m2
Shade Collection
The Shade collection is inspired by magical moments in nature where colors melt and speak for themselves. Designer Begüm Cana Özgür emphasizes: "this is a handmade flat-weave rug that generates an incredible and well-rounded diffusion of color. The surface releases a sense of tranquillity and well-being that is balanced by the penetrating vibration of colors."
This collection of exquisite simplicity reflects a complex technical process to achieve the density, regularity, and fluidity of the desired effect. Two gradients converge in each rug, one vertical and one horizontal, in the same plane, harmonically using six transitional shades.
Shade is available in four ombré palettes: from turquoise to eggplant, russet to Klein blue, raspberry to forest green and grey to brownish garnet.
See Shade collection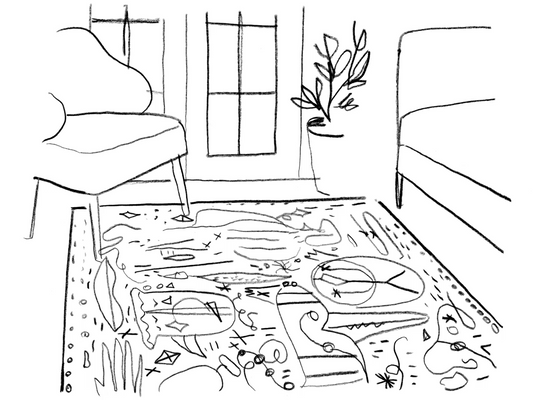 We help you choose the rug size that best suits your space
Choosing a rug is an important decision. This will order and give personality to the room.
You have to take into account what other objects it will coexist with so that it is fully integrated and provides warmth and comfort to the space.
To help you, we have prepared a measurement guide to make it easier to achieve the desired finish.