At nanimarquina we seek to innovate, with original proposals, to create more comfortable, honest and healthy spaces.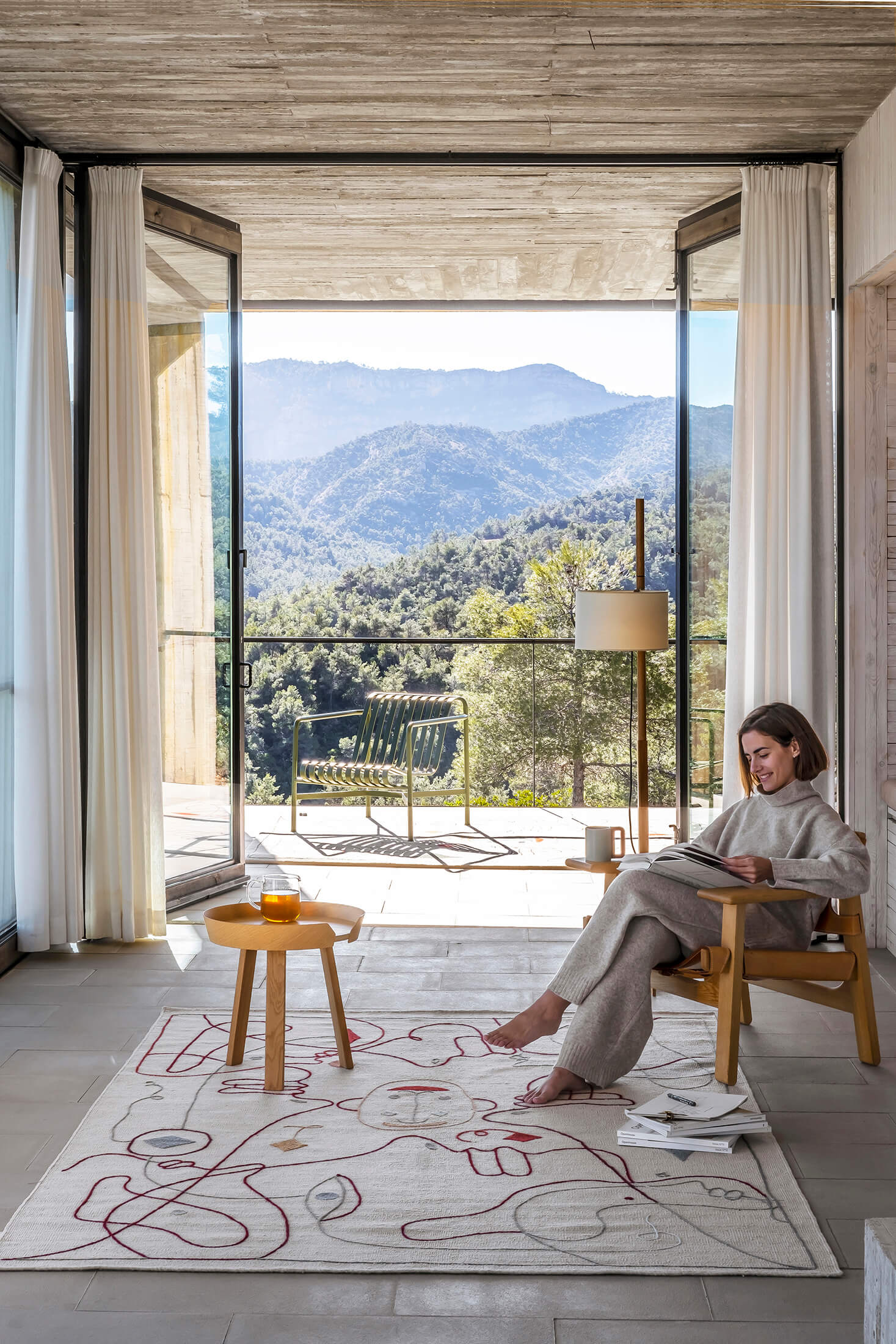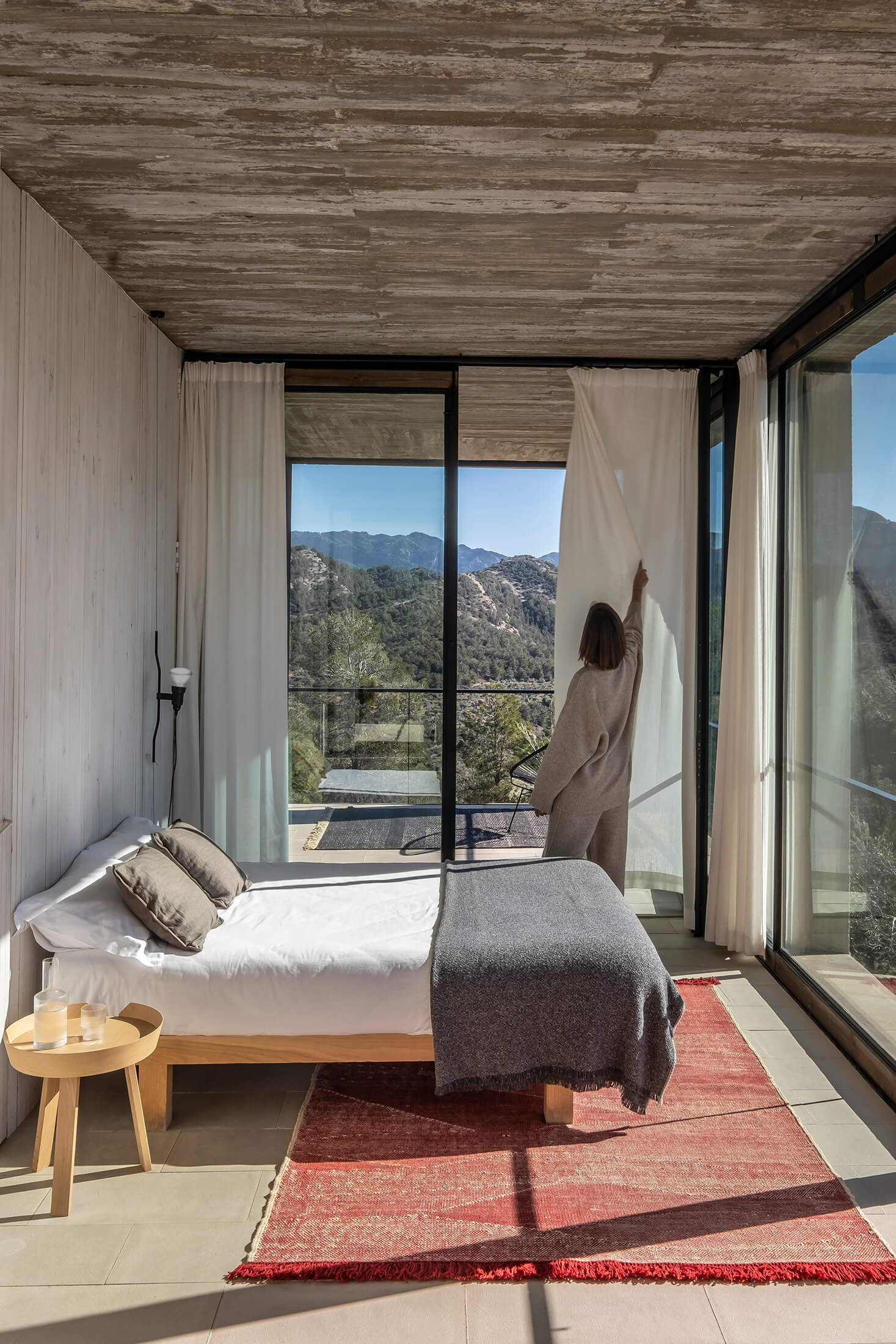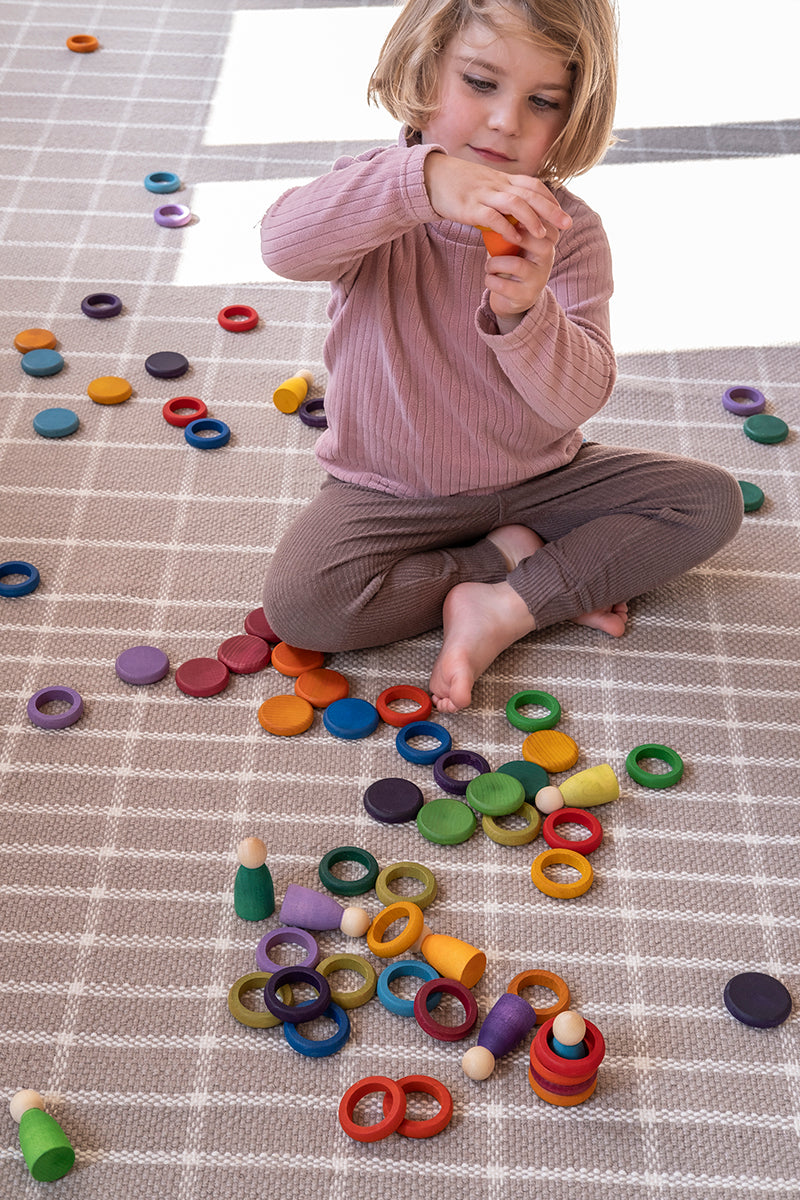 The colors, textures and shapes of our rugs seek to increase people's well-being.
We are interested in how design affects our behavior, from a physical and emotional perspective. We approach the design process from observation, intuition and discovery, responding to the needs of each moment. We rely on designers and artists who bring new perspectives and designs as well as crafts to explore new techniques and materials.
Nanimarquina rugs play an important role in the soul of a space, discover what their main benefits are: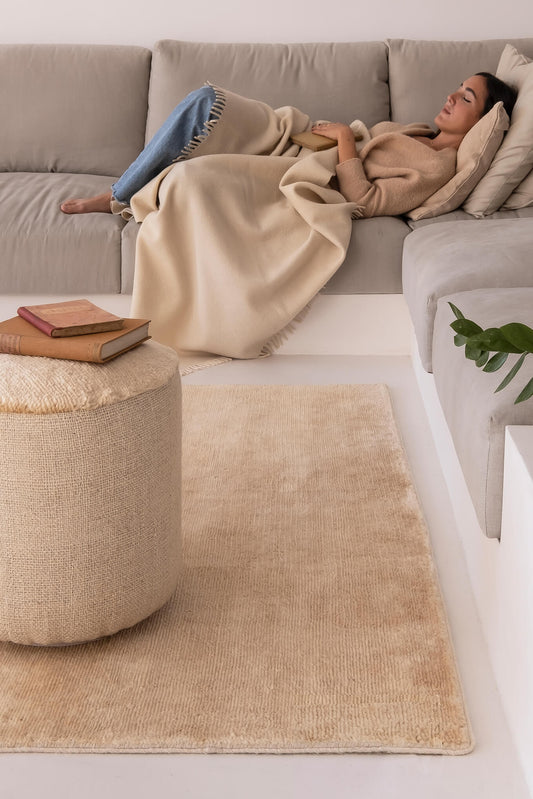 PROVIDE COMFORT AND WELL-BEING
We create rugs that connect us with nature through natural and vegetable fibers, which generate comfort and well-being through their shapes and colors.
REDUCE THE ENVIRONMENTAL IMPACT
Our rugs are officially Climate Neutral certified , which means that, after developing a measurement, reduction and compensation program, we chose a zero carbon footprint.
NATURAL THERMAL INSULATION
Thanks to the amount of air that is retained in the interstices of its fibers, the rugs provide natural thermal insulation and contribute to energy savings.
ACOUSTIC ISOLATION
Carpets are great acoustic insulators because they absorb sounds and reduce noise levels.
HELP IMPROVE YOUR BREATHING
Carpets act as a natural filter, trapping dust particles and minimizing the risk of allergies.
ABSORB STATIC ELECTRICITY
Natural fiber rugs regulate ambient humidity by reducing static electricity.
HELP IMPROVE SECURITY
The rugs create non-slip surfaces, they make walking more pleasant, in fact, they reduce stress on the joints by providing a cushioning effect. Wool rugs are naturally antibacterial surfaces. However, for the rest of the fibers, we offer anti-bacterial and anti-viral treatments.
PROMOTE EYE REST
Through colors and textures, the rugs help to relax the view of the light from the screens.