Hotel Nobu Barcelona
Rockwell manages to create a staging at Nobu Barcelona integrating natural and organic materials with refined nuances that evoke Japanese aesthetics.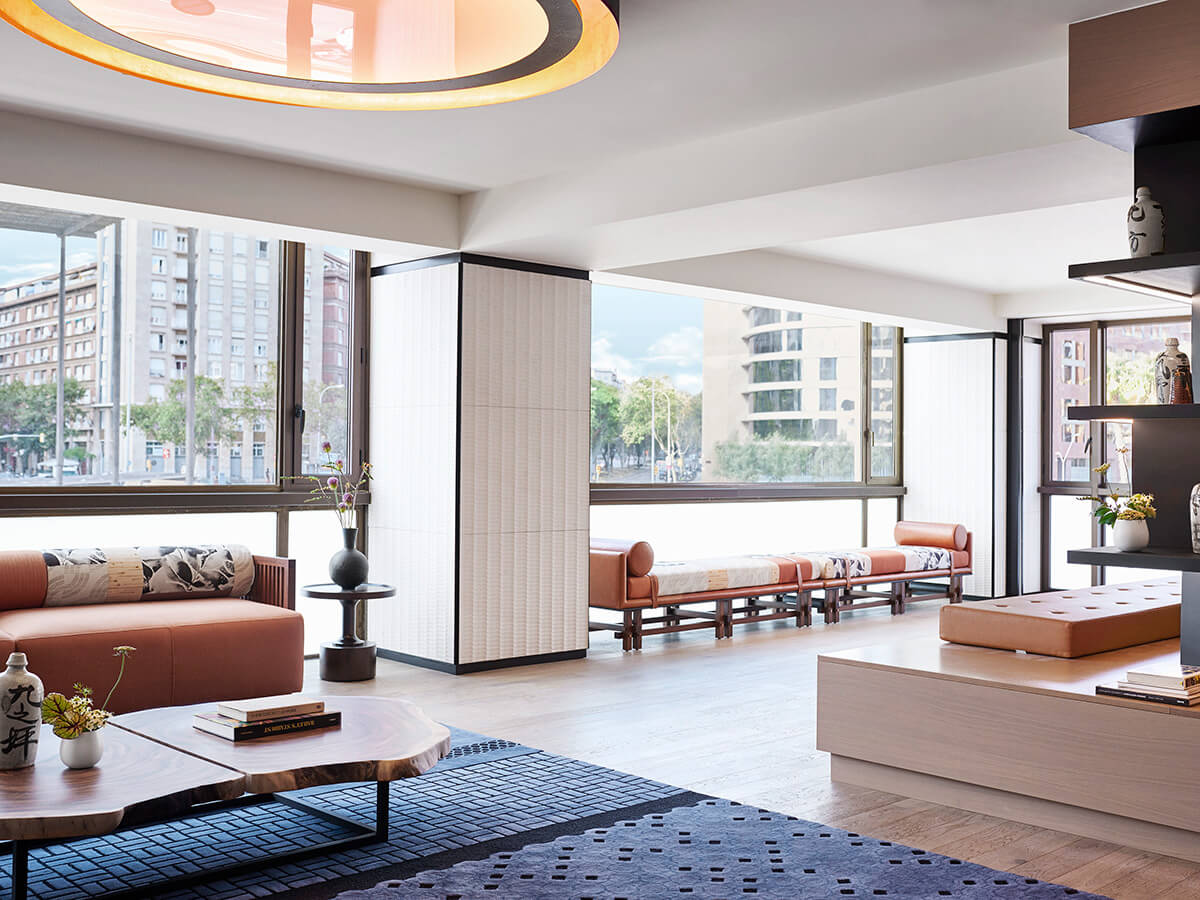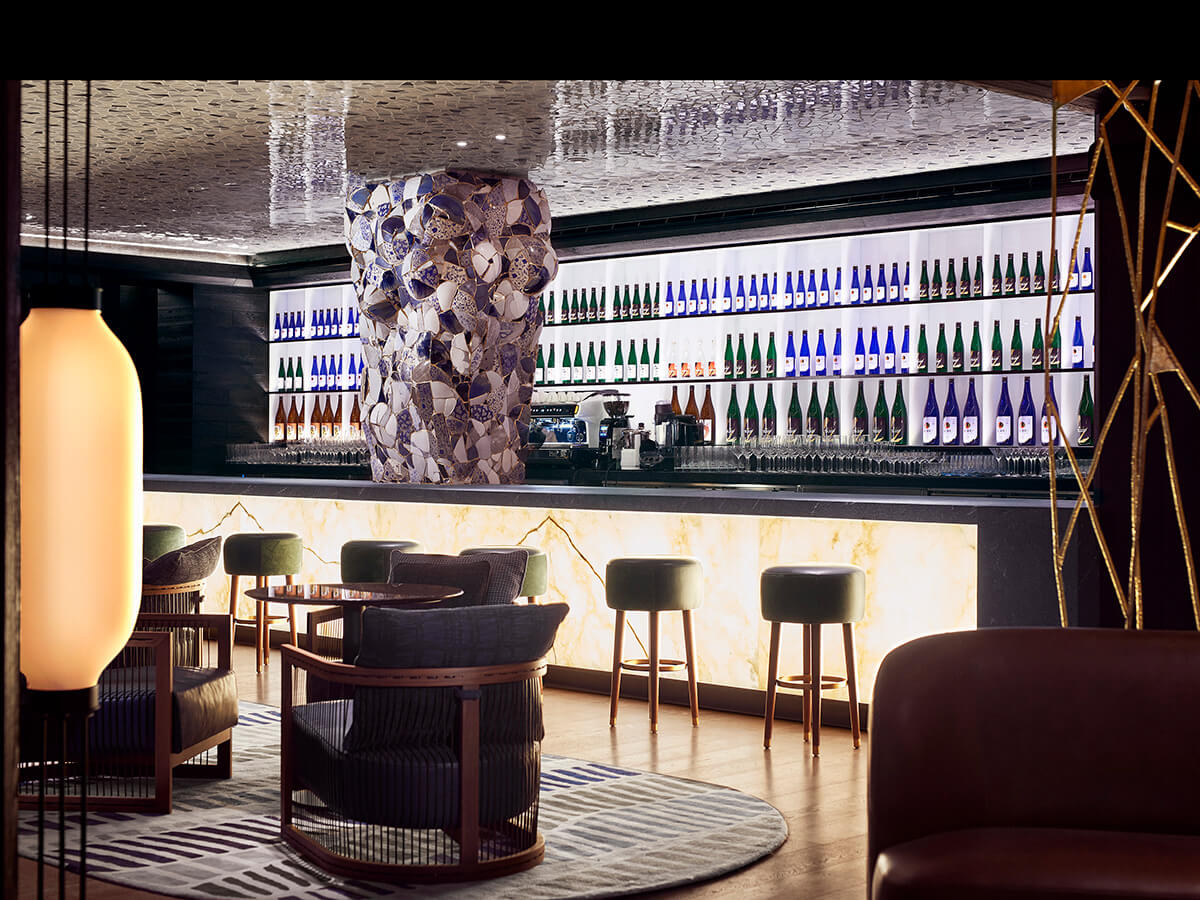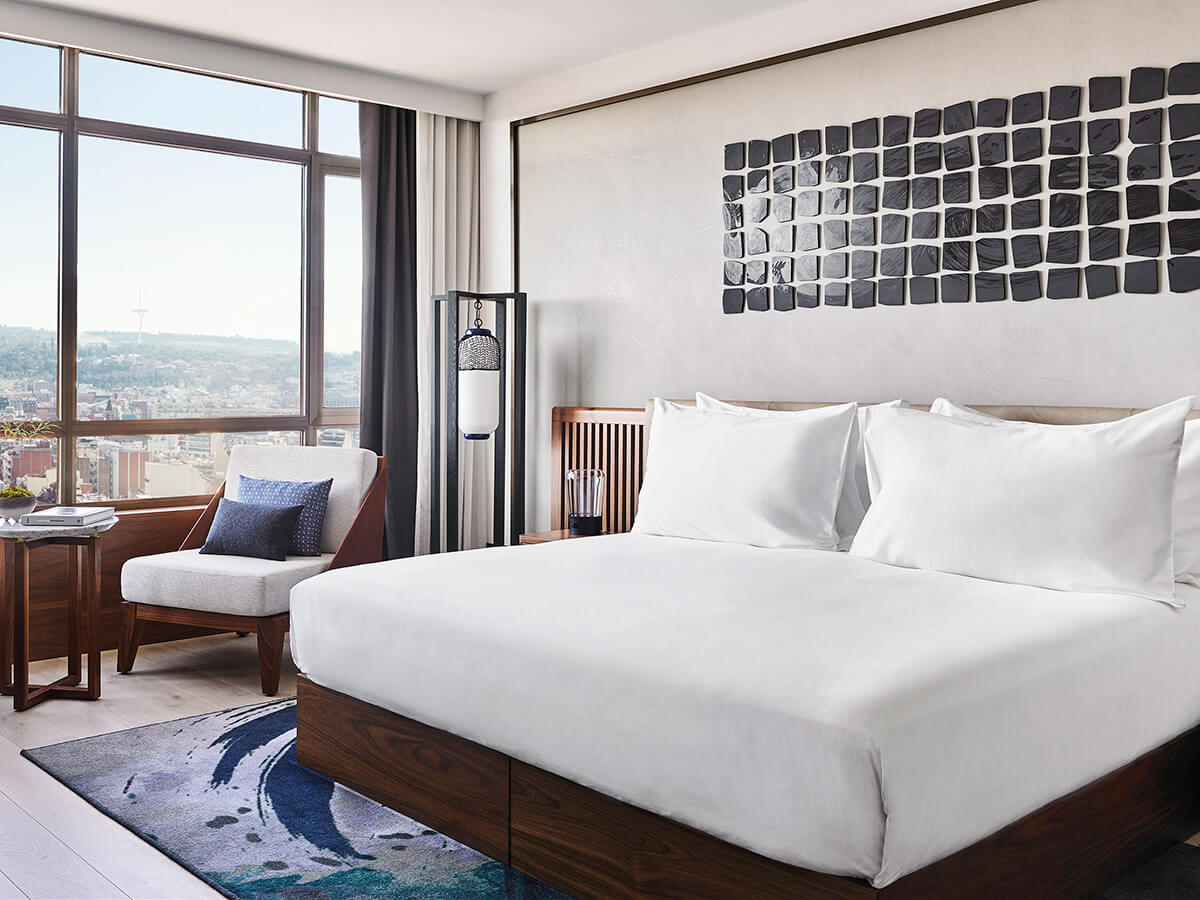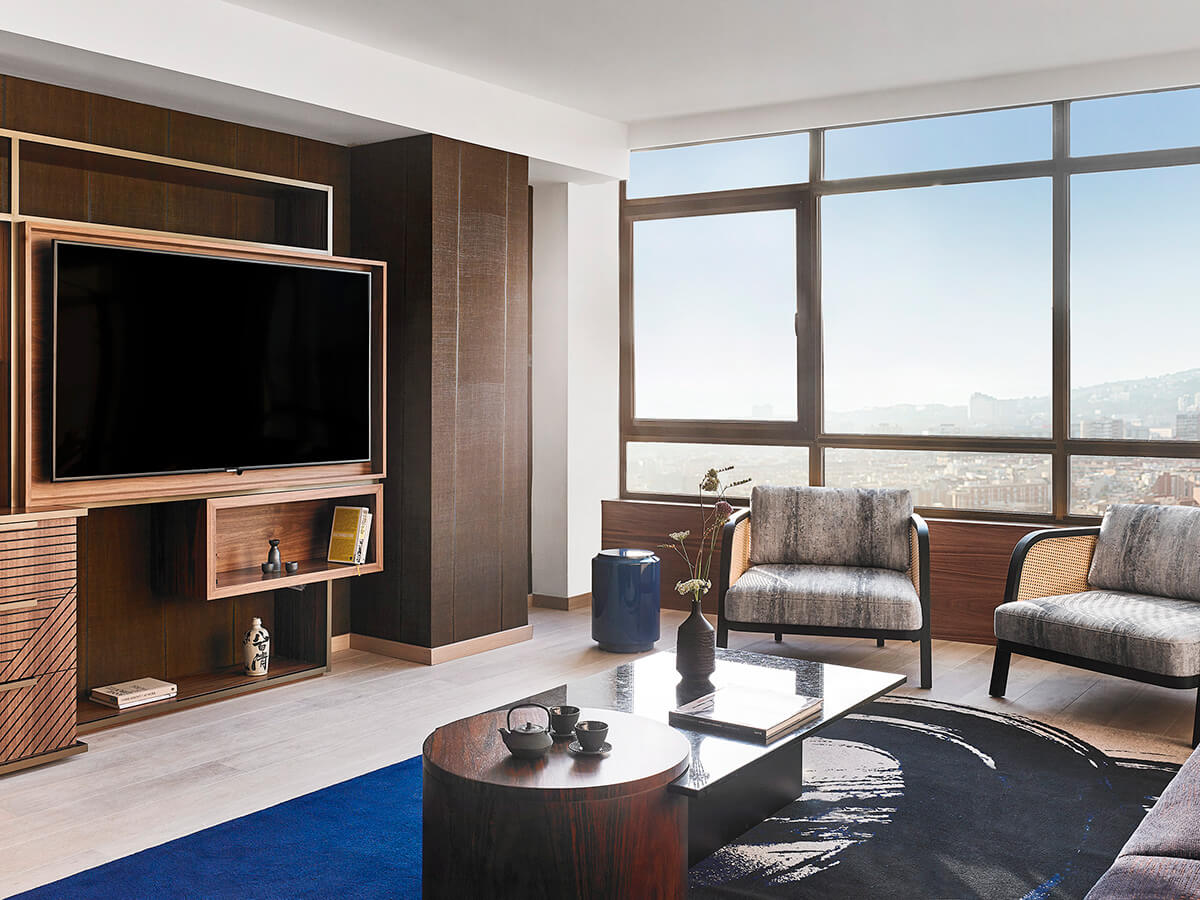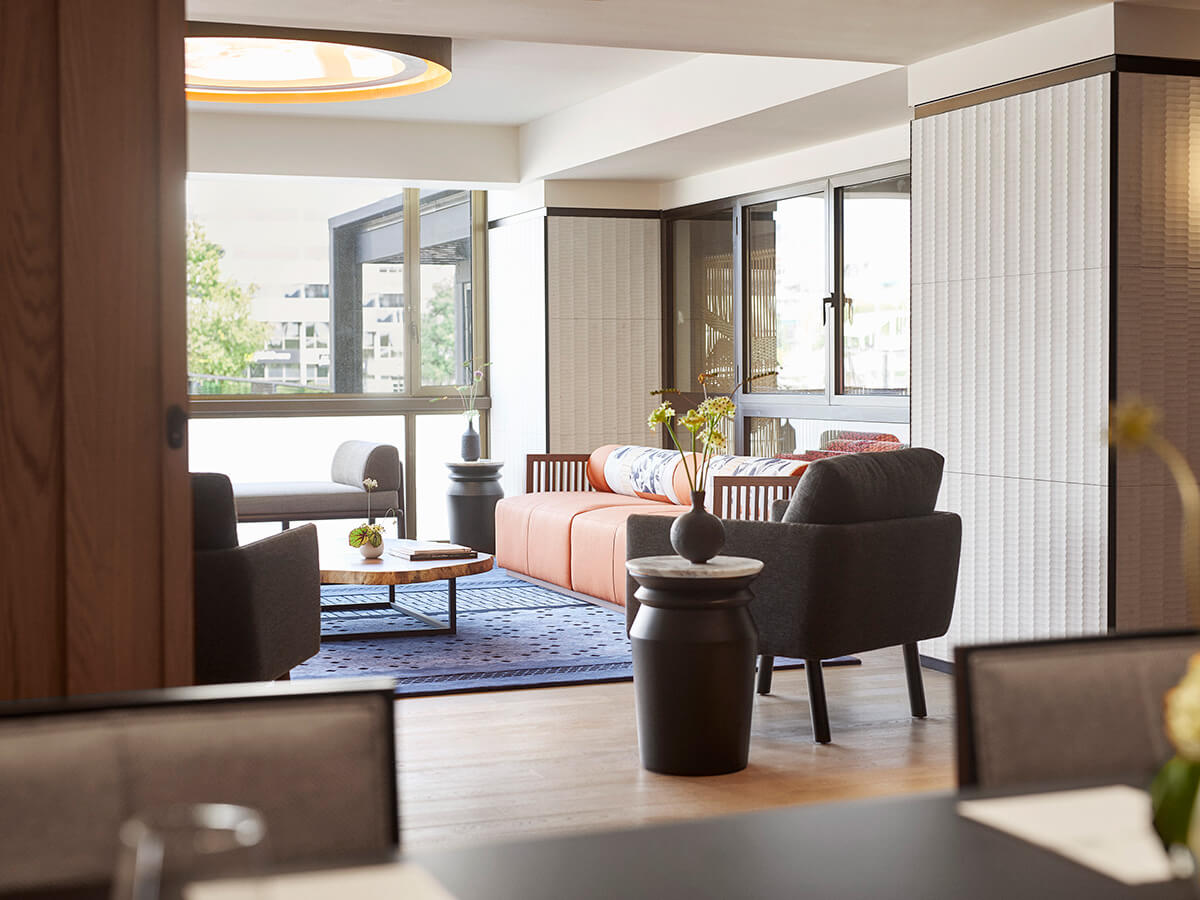 Date: 2019
Made by: Rockwell
Location: Barcelona, ​​Spain
Category: Hotels, Custom
Following the iconic style of other locations, Nobu Barcelona also exudes "relaxed luxury", avant-garde design and Japanese minimalism. Natural materials, such as stone and especially wood, are present in the 259 rooms and social areas.
In the lounge, Rockwell chose the Jie rug designed by architects Neri & Hu inspired by the textures, reliefs and patterns of Shanghai street tiles. At the same time, he commissioned a 10m-long bespoke rug to cover the central area in front of the bar. Following the moodboard of the interior designers, an organic print was created playing with 11 shades of blue and gray.