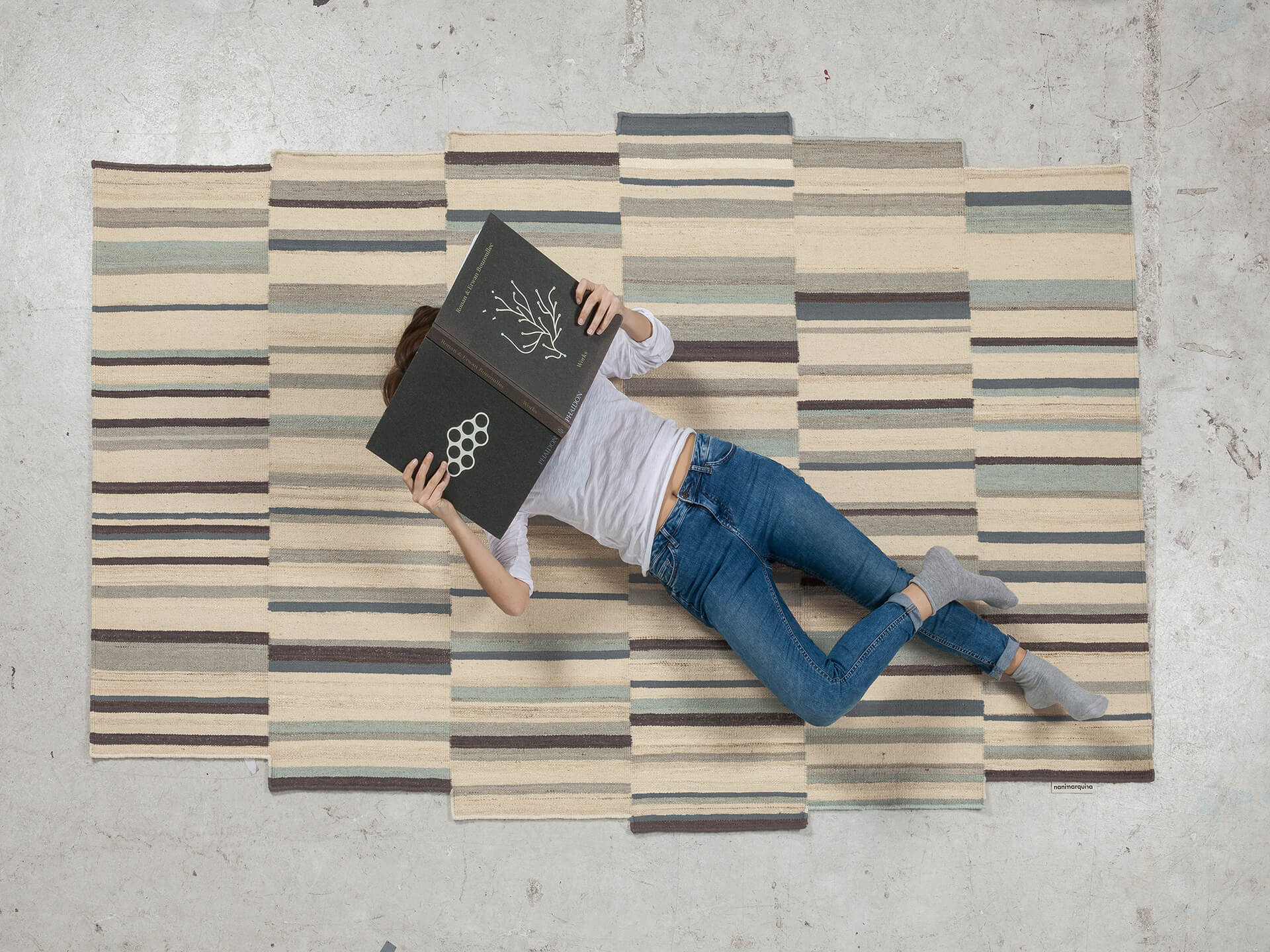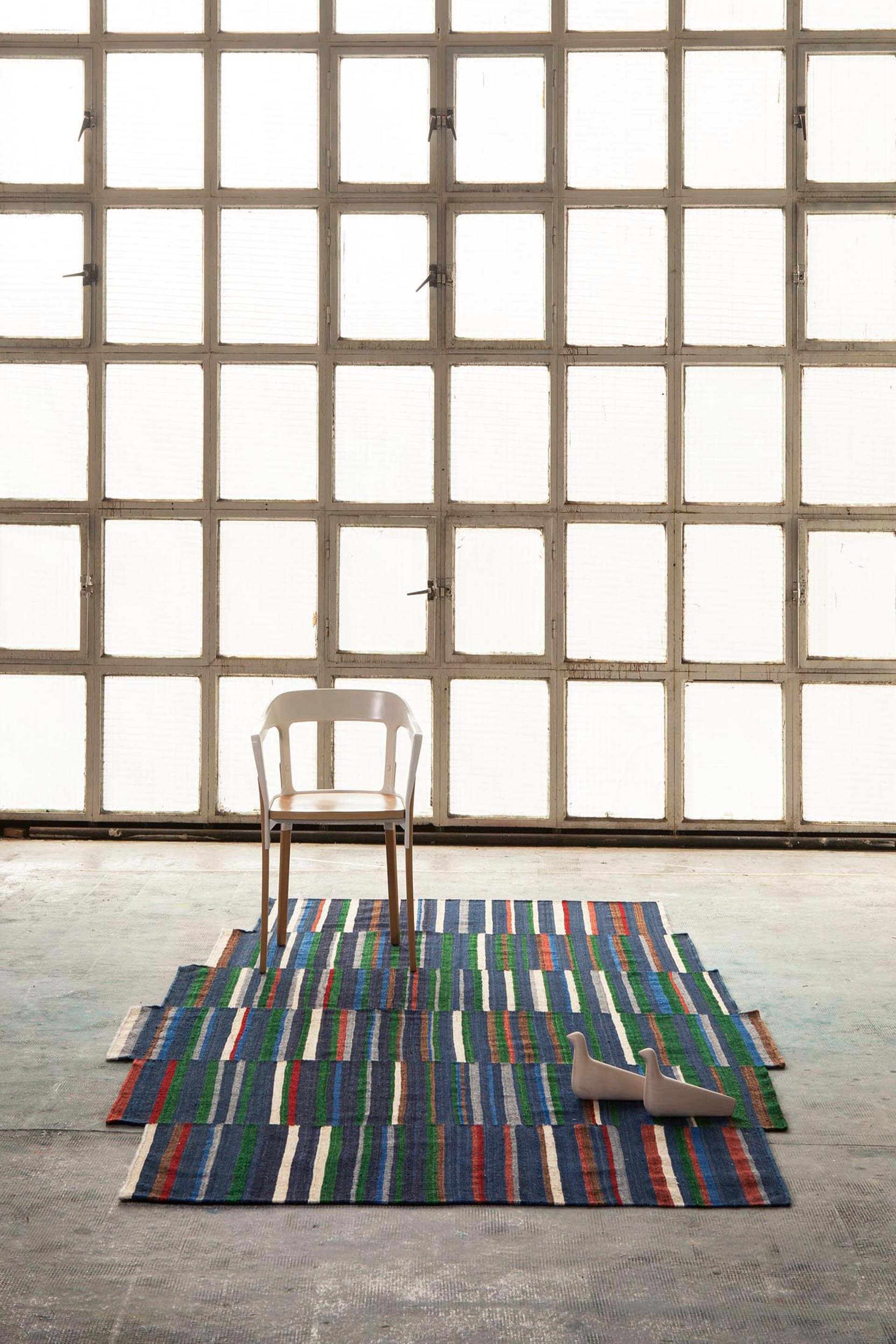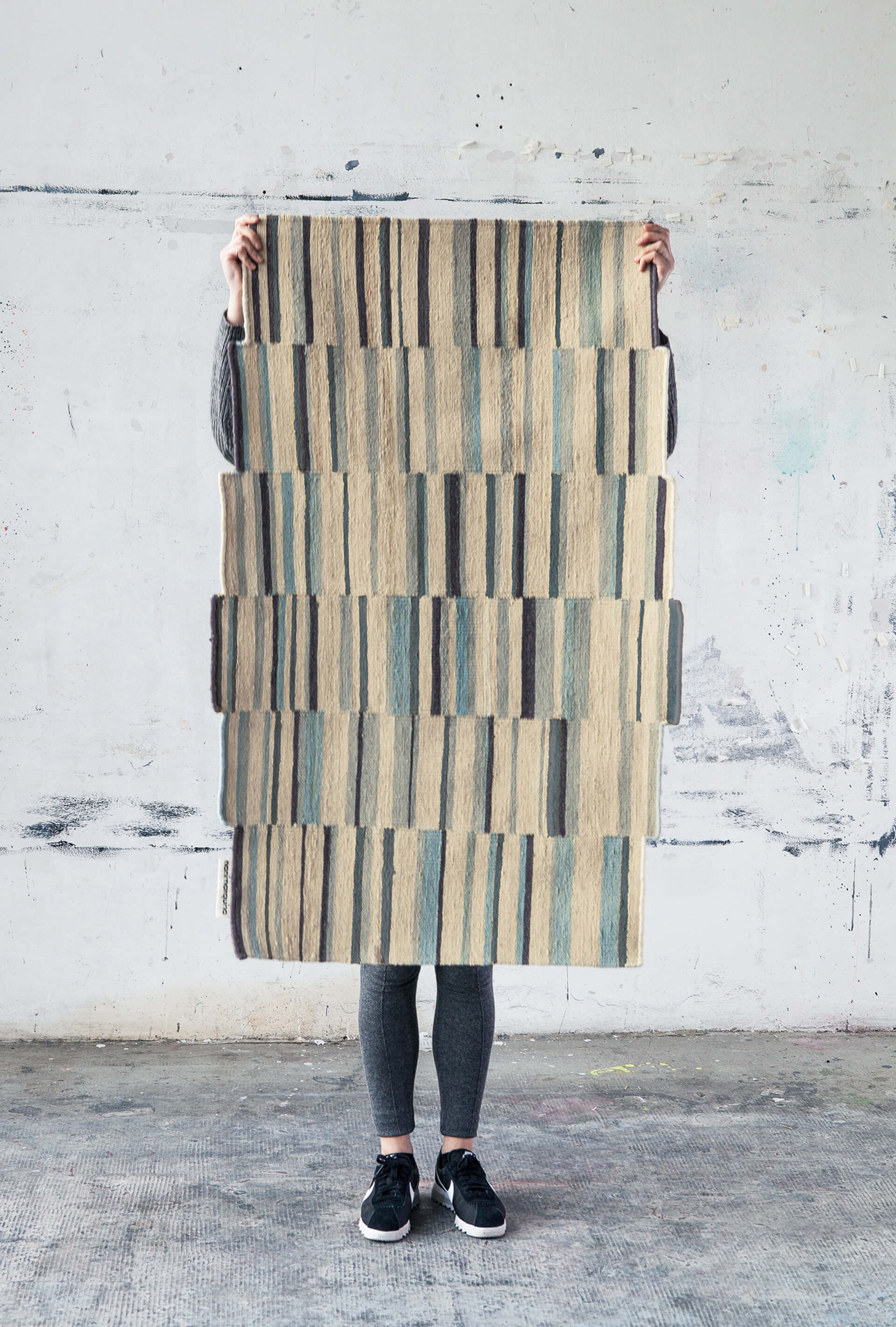 "The system of color bands, in which drawing, shape and color are intimately linked, creates a different environment."
— The Bouroullecs
The Lattice collection arises from the organic imagination of the Bouroullec brothers.
The basic pattern, reproduced rhythmically, gives rise to a harmonic succession of colours. Balance, proportion and irregularity are the key elements in the controlled disorder that make Lattice a unique creation.
"Rugs are commonly designed as a surface on which a pattern is distributed. However, in the case of Lattice, the pattern is defined as a constructive system to generate the shape of the rug itself. The system of colored bands, where pattern, shape and color are intimately linked, it creates a different realm." — Bouroullec.