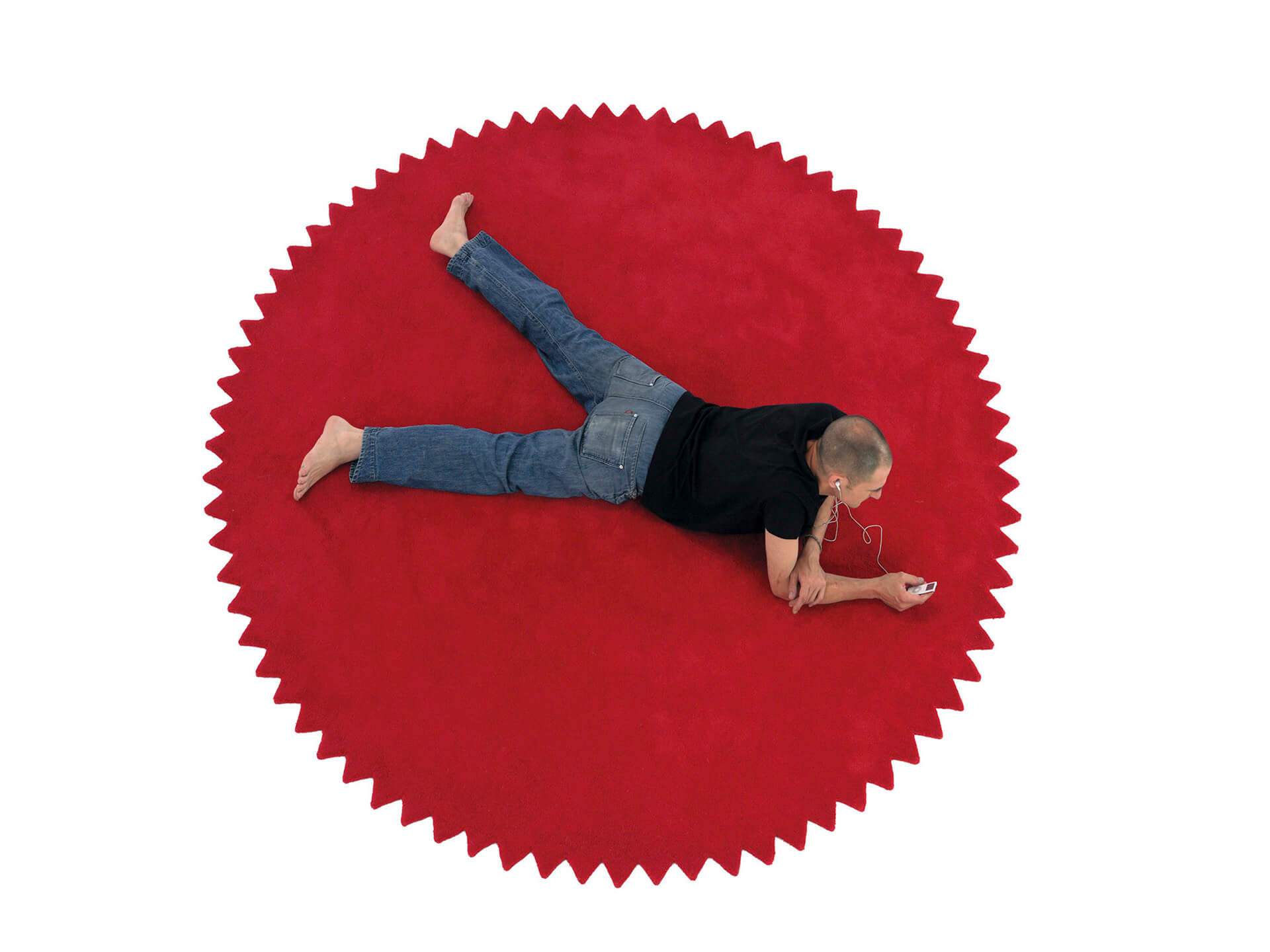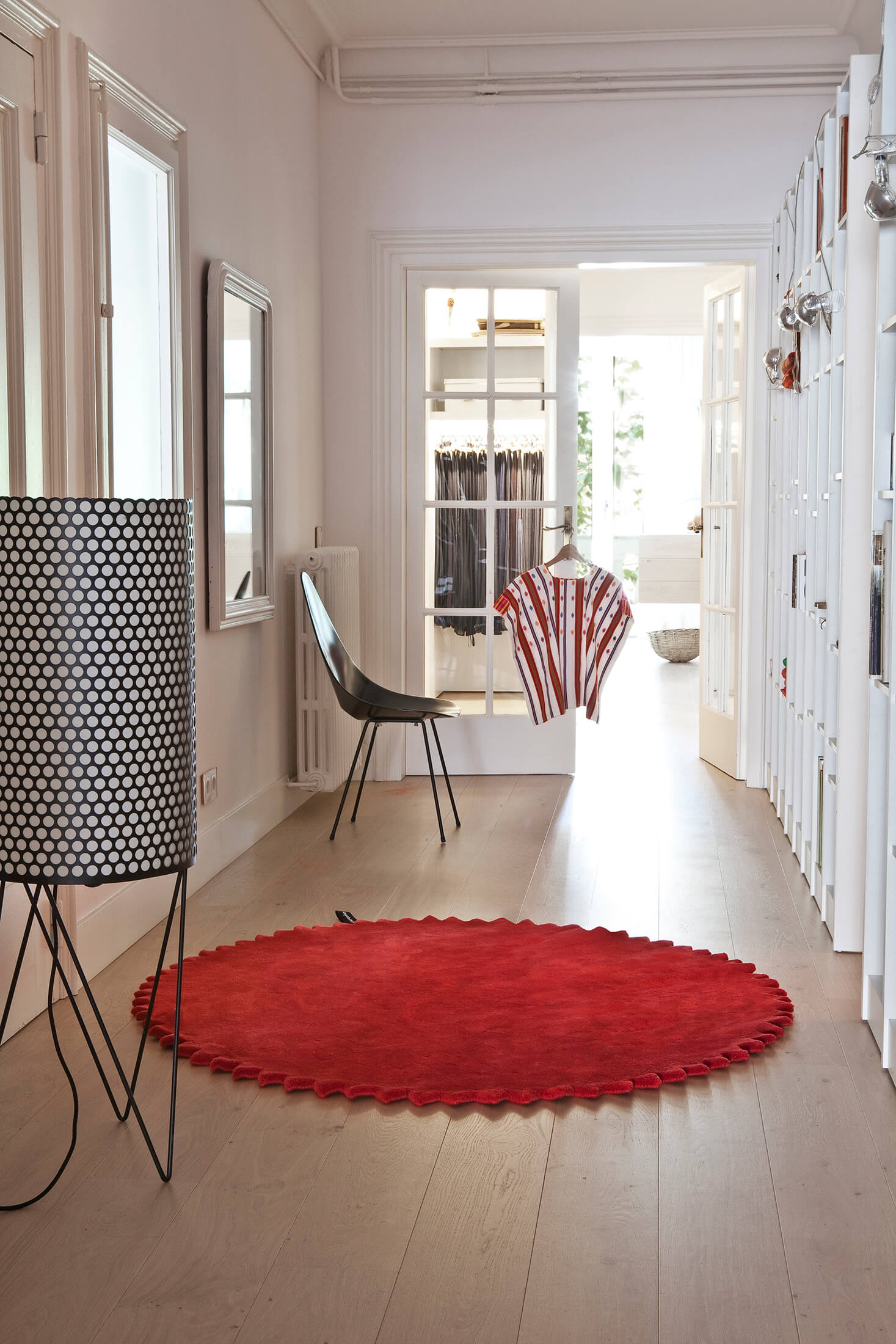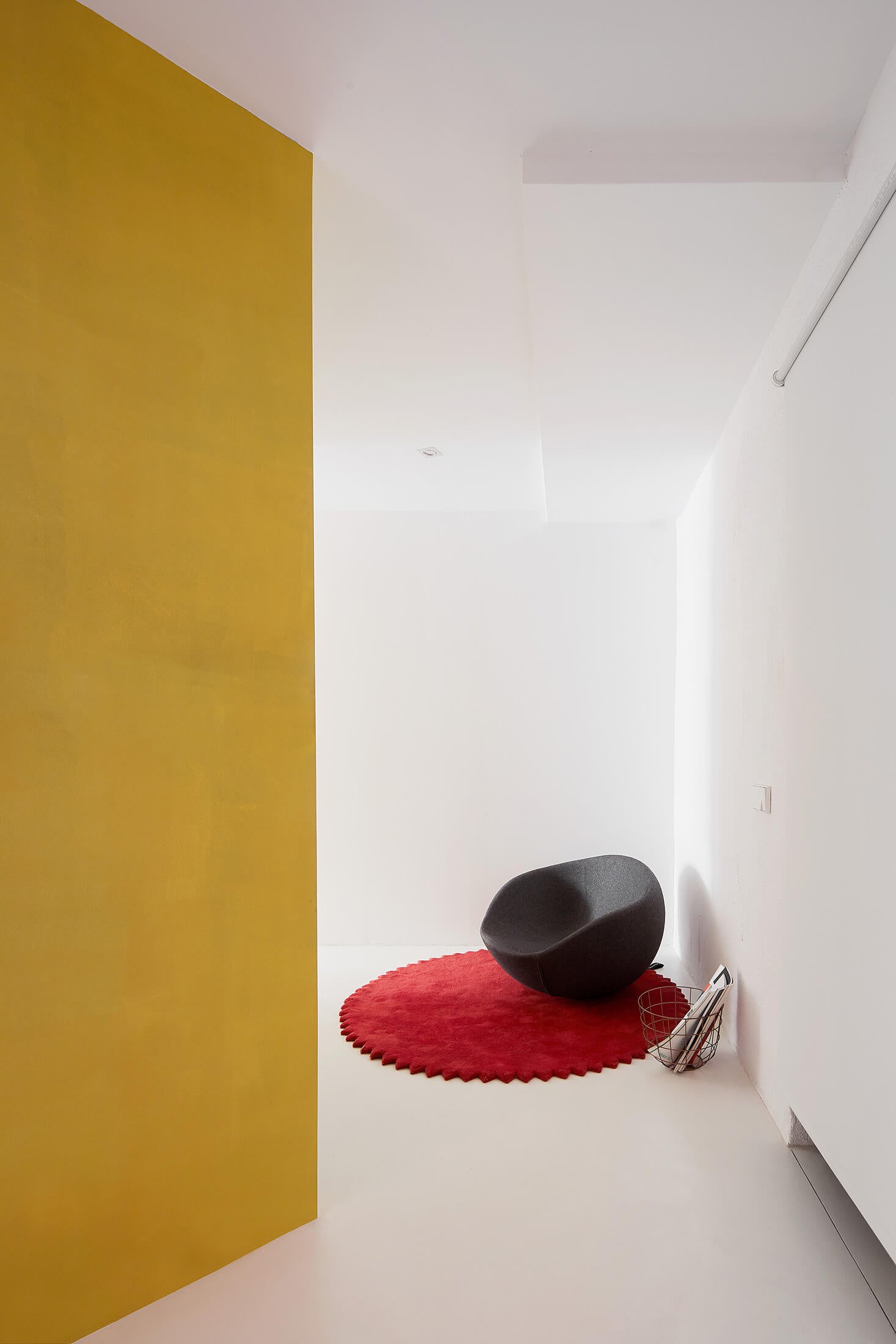 "Modern, frenetic, simple and striking... a circle that only admits good news."
Marti Guixe
With a great visual impact, the News draws attention, making your jaw drop. The intense red captures all the attention, imprinting a sense of urgency, of action-packed adventures.
It is a dynamic rug, a new shape for its surroundings, a clever statement.