Restaurant Compartir Barcelona
Multi-award winning restaurant overlooking the Mediterranean Sea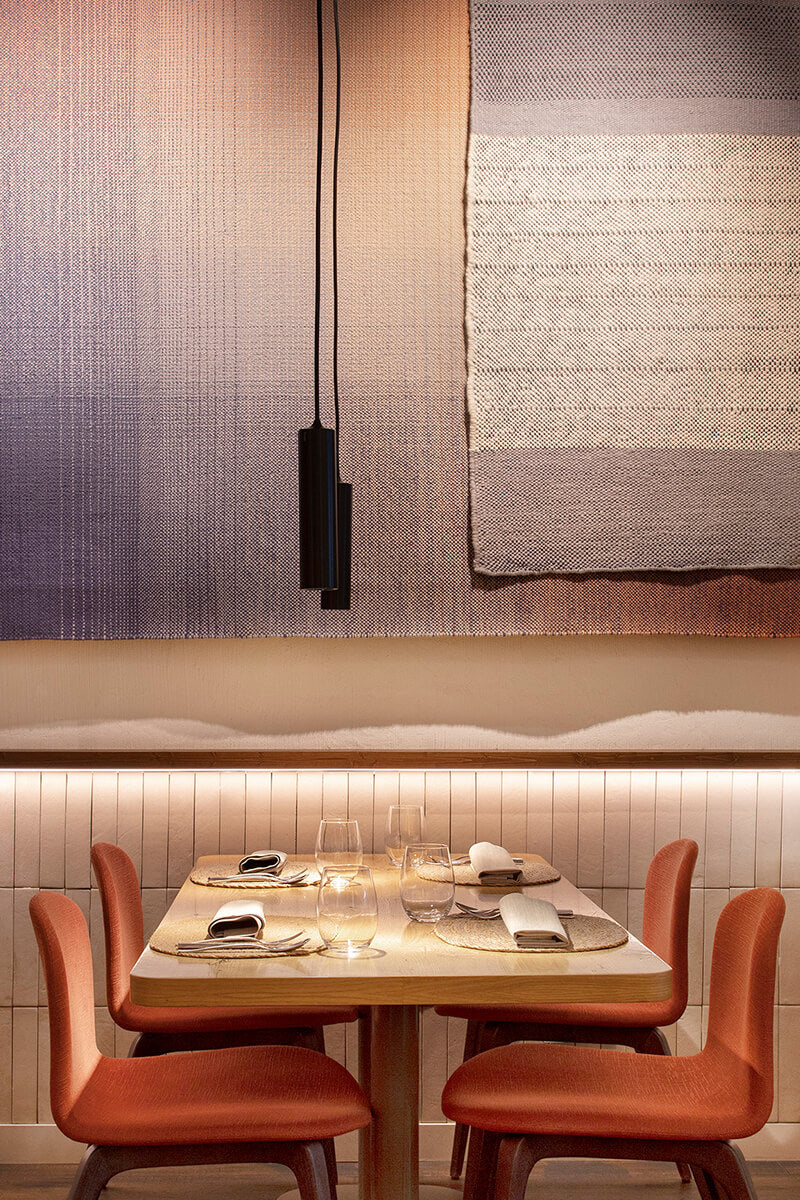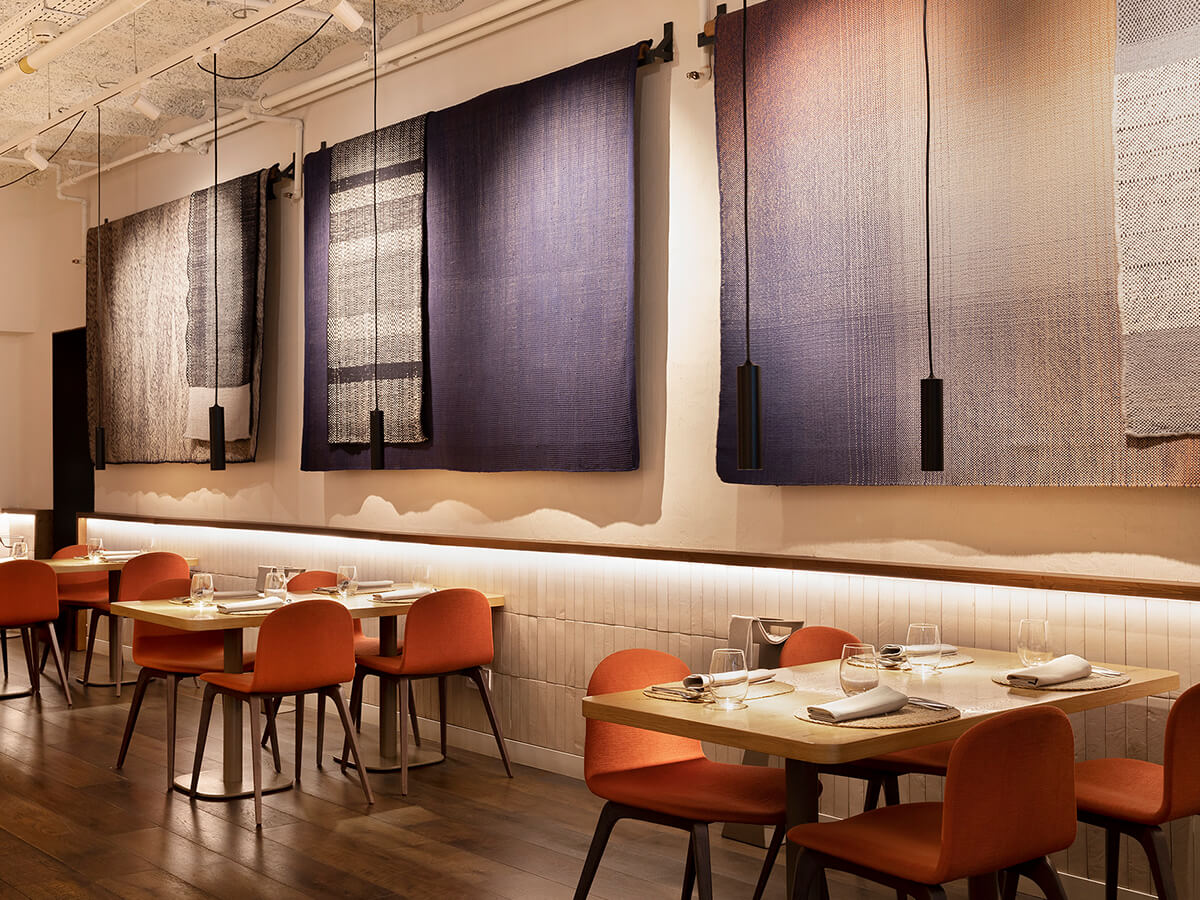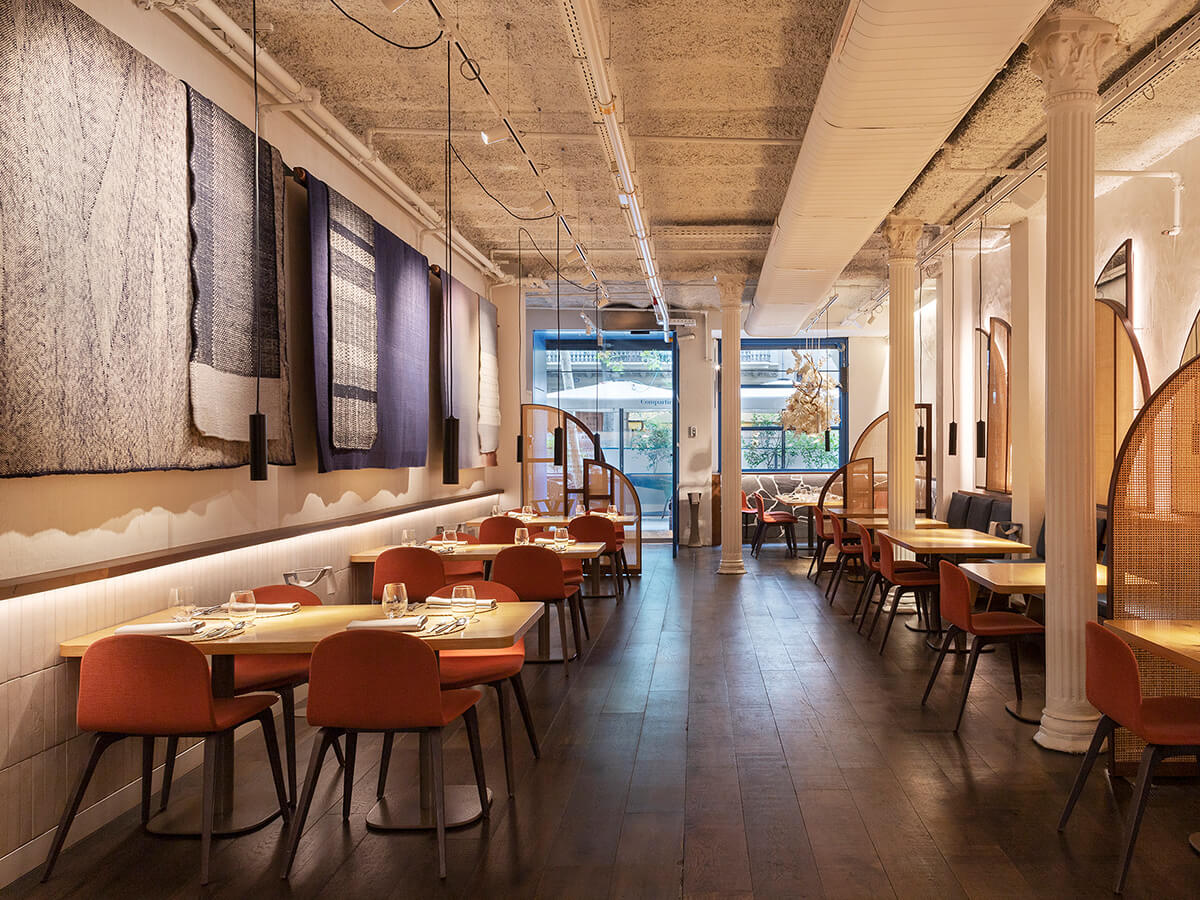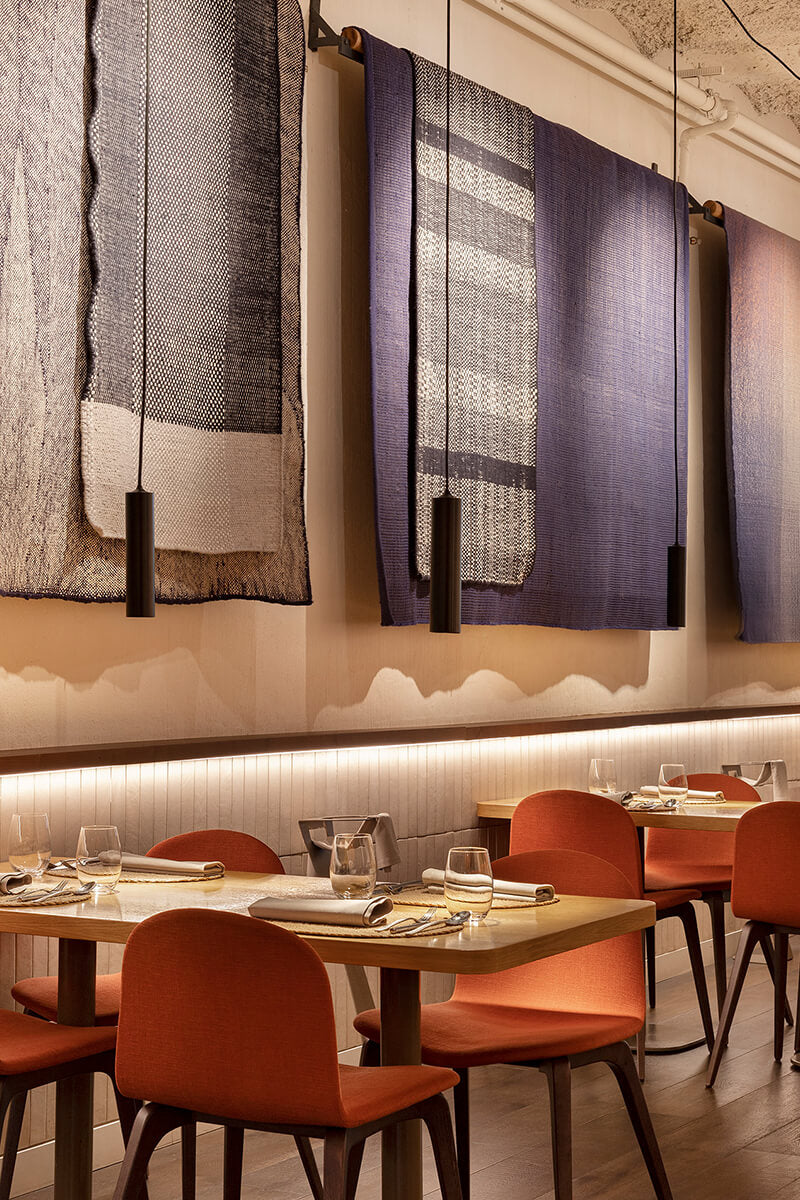 Date: 2022
Designed by: El Equipo Creativo
Location: Barcelona, ​​Spain
Category: Restoration, Custom Catalog
Compartir Barcelona restaurant, the winner of the 2023 Revelation Award, alongside El Equipo Creativo studio have chosen nanimarquina for its decorative elements.
Its design has received accolades at the FX International Interior Design Awards in 2022 and is a finalist for the 2023 Restaurant & Bar Design Awards.
Located in the heart of the city, the interior design studio aimed to capture the distinctive and artistic spirit of the town of Cadaqués (where the first Compartir was born) yet reimagined from a contemporary and urban approach.
The restaurant is in the spacious and classic Eixample district, resembling an art gallery, which is common in this area. This is precisely how El Equipo Creativo envisioned the design: a vast white space adorned by three abstract "windows" in shades of blue, facing the Mediterranean Sea - a sculptural window, a painterly one, and a textile one.
To seamlessly integrate the décor with the space, the studio opted for our Custom Catalogue service to personalize several of our collections, creating the illusion of ocean waves. Furthermore, they removed the fringes from the original designs, reducing maintenance and preventing any disruption to diners once seated.
Moreover, as an added benefit, by placing these wool rugs on the walls and leveraging the inherent acoustic insulation qualities of this fiber, these rugs effectively absorb any noise in the space.
Inspírate
Otros proyectos de Nanimarquina
see more