In order to extend the life cycle of our products, we offer you a series of nanotechnological treatments that will improve the properties of the rugs in the face of the most common problems.
Antibacterial and Anti-viral
Installation Solutions
We adapt to you! Give the perfect finish to your rug with the following solutions: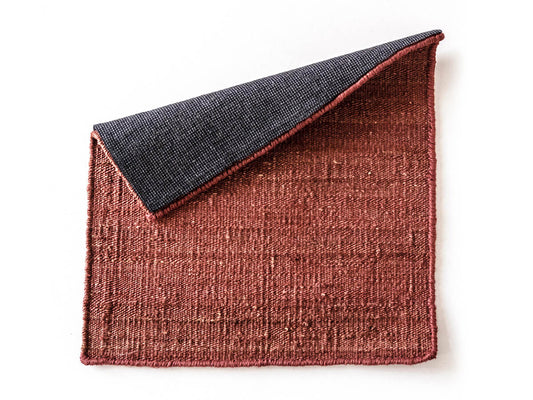 Fixation (Extra backing)
The backing is an extra layer of cotton bonded with latex that is incorporated into the base of the rug. This solution prevents corner lifting, offers more thickness and structure to thin rugs such as dhurries or kilims.
We offer two types of extra backing:
A. Cotton backing: greater weight and stiffness.
B. Non-slip backing: in addition to providing structure, it adds a non-slip solution to improve stability.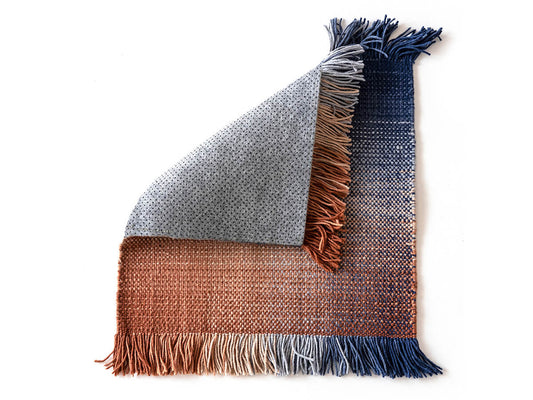 Fixation (non-slip bases)
An easy-to-install solution that reduces the risk of the carpet shifting or bending. They improve comfort and sound insulation. Especially recommended for dhurries or kilims, they can be easily cut to any shape.
A. Eco: non-slip jute covered with natural latex. Made with materials of natural origin and free of plastics. It is suitable for underfloor heating, washable and recyclable.
B. Outdoor: non-slip polyester covered with black PVC foam resistant to outdoor conditions. Washable and recyclable.
Extra weighted corners
We added some extra weighted PVC wedges to improve the stability of the mats. They add thickness to the carpet. Recommended for lighter weight rugs such as kilims and dhurries.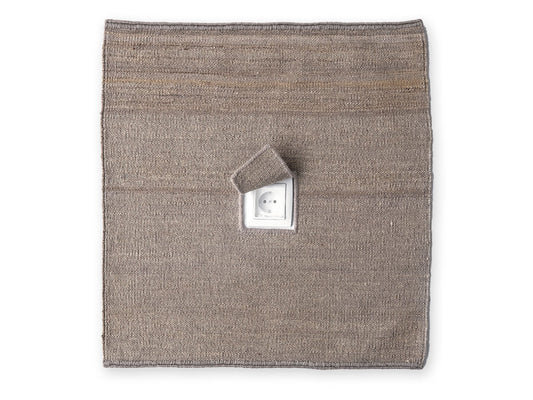 Cutouts and Borders
Adaptation for wiring
We offer the possibility of making holes in the mats to accommodate the passage of cables or other objects.
adaptation to space
We can adapt the rugs to any space requirement or to adapt it to columns, fireplaces, wall to wall or irregular areas.
Custom corners
We offer the possibility of adapting the corners of our rugs with a rounded or beveled finish.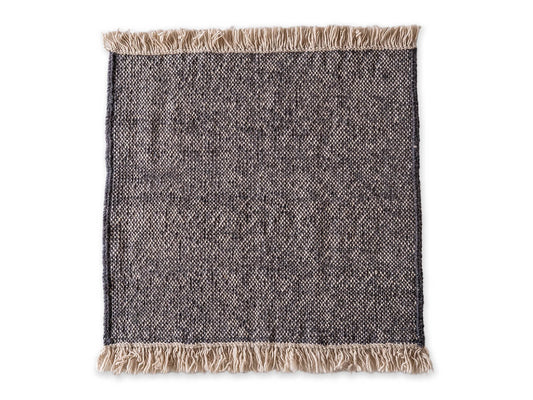 Bindings and fringes
Binding
To favor traffic and the passage of wheelchairs, we can apply different types of edging depending on the type of carpet. The binding makes it easy to clean the mat.
Fringes
We can add fringes to rugs that require it, except rugs made using the Hand Tufted or Hand Woven technique. The fringes will be defined based on the fiber and technique used in the rug.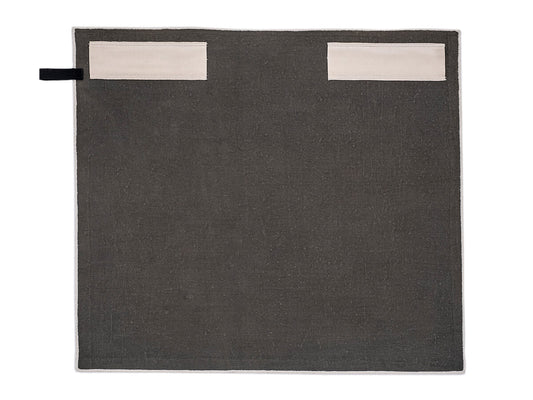 Vertical installation
When it is required to hang the rug on the wall as a tapestry, headboard or work of art, textile strips are added to the back to facilitate installation.
Solution applicable to any model.
Would you like to receive more information?
We advise you on the best treatment or installation solution for your space.
contact us