Oil Cruet Marquina 1961
Designed by Nani Marquina's father, Rafael Marquina, the Marquina oil cruet has become an icon of Spanish design. This everyday object ingeniously prevent oil from dripping.
Its practicality and precision have made it an object that is part of popular culture, being present in almost every household in Spain.

Sale points
Are you interested in this product? Discover the store closest to you.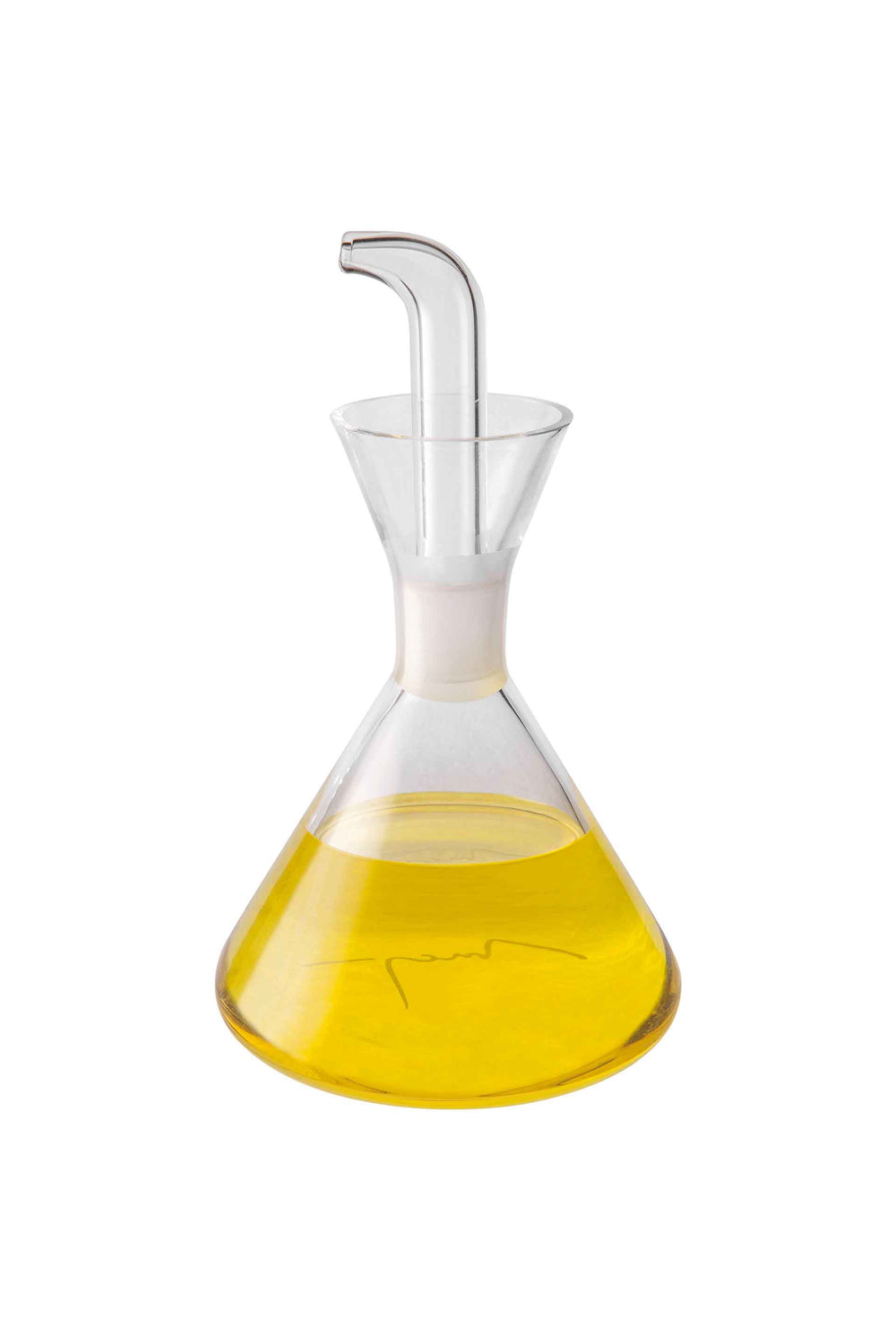 Oil Cruet Marquina 1961
The Marquina oil cruet is an example that big problems require simple solutions. A transparent, stable, and precise product, that offers the essence of true design.This iconic piece is probably one of the most copied objects of Spanish design.
Nanimarquina is now the editor, guaranteeing its authenticity maintaining the original proportions and design, as well as adding the signature the author located on the base of the cruet.
More info