Wellbeing Light Cushion 40x40
Wellbeing is the product of a comprehensive study of local fibers, natural materials and techniques. Designed by academic and creative director Ilse Crawford, this collection based on touch, craftsmanship and respect for the environment is made without bleach or dyes. Wellbeing takes us back to the basics, to a tactile beauty that awakens the senses and connects us with our inner selves.
The rigid, natural-colored cushion filled with cork is generously sized.

Watch the Wellbeing collection video here
CO2 offset
Sale points
Are you interested in this product? Discover the store closest to you.
Otras medidas

¿Necesitas otra medida? Todas nuestras alfombras se pueden personalizar. Contáctanos aquí y te ayudaremos a crear la alfombra perfecta para tu espacio.
Garantía

Todas las alfombras nanimarquina tienen una garantía de tres (3) años contra cualquier defecto de material o de fabricación. Para gestionar una devolución, revisa las condiciones de Envíos y Devoluciones.
Observaciones

Dado a la naturaleza de las fibras vegetales, el color puede variar ligeramente en la misma alfombra. Además, la exposición prolongada y directa a la luz del sol puede producir alteraciones en el color y un efecto de decoloración.

La colección no contempla ningún tipo de blanqueo de la lana. Por ello, el color puede presentar variaciones naturales con tonos crudos dependiendo de cada lote de fibra.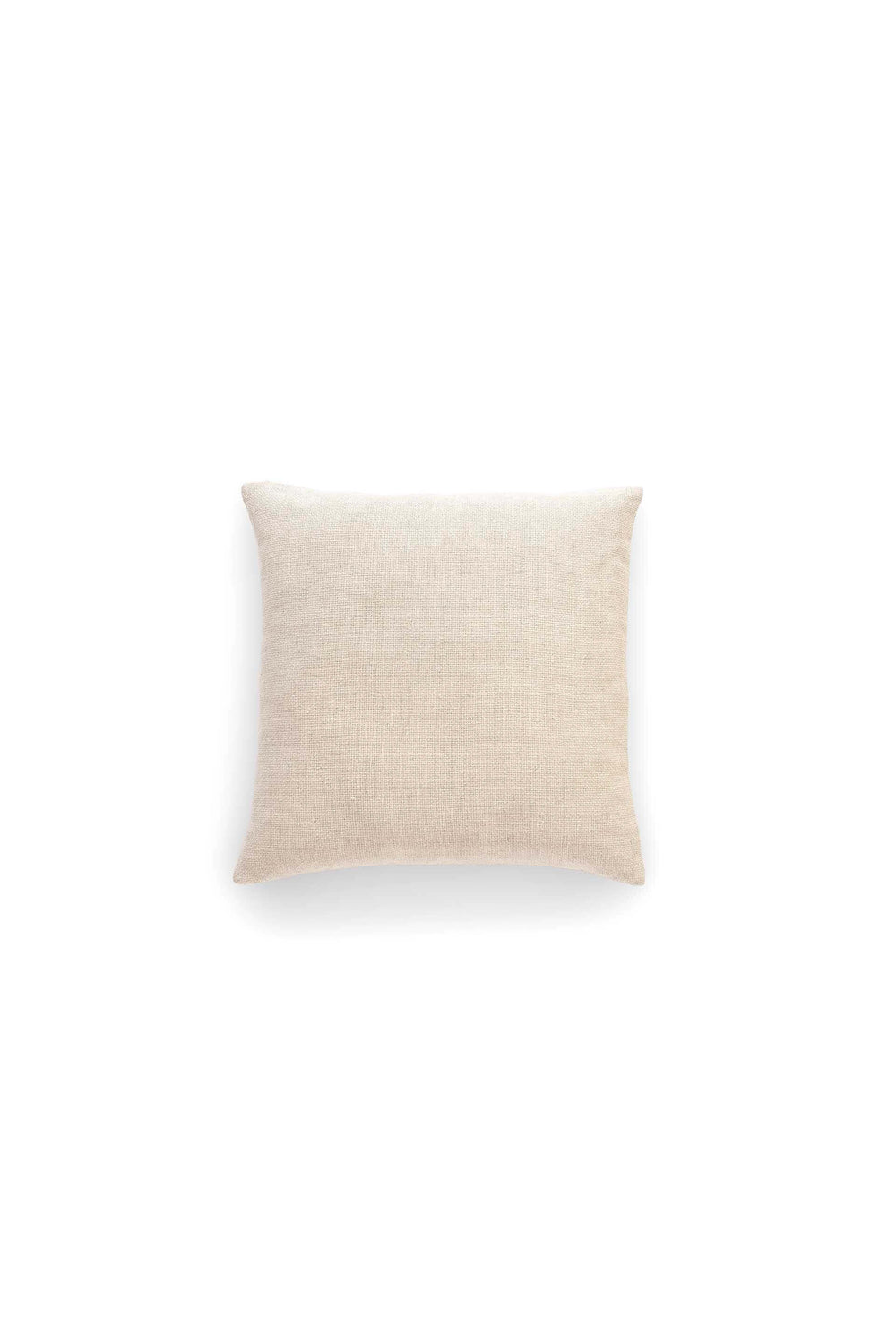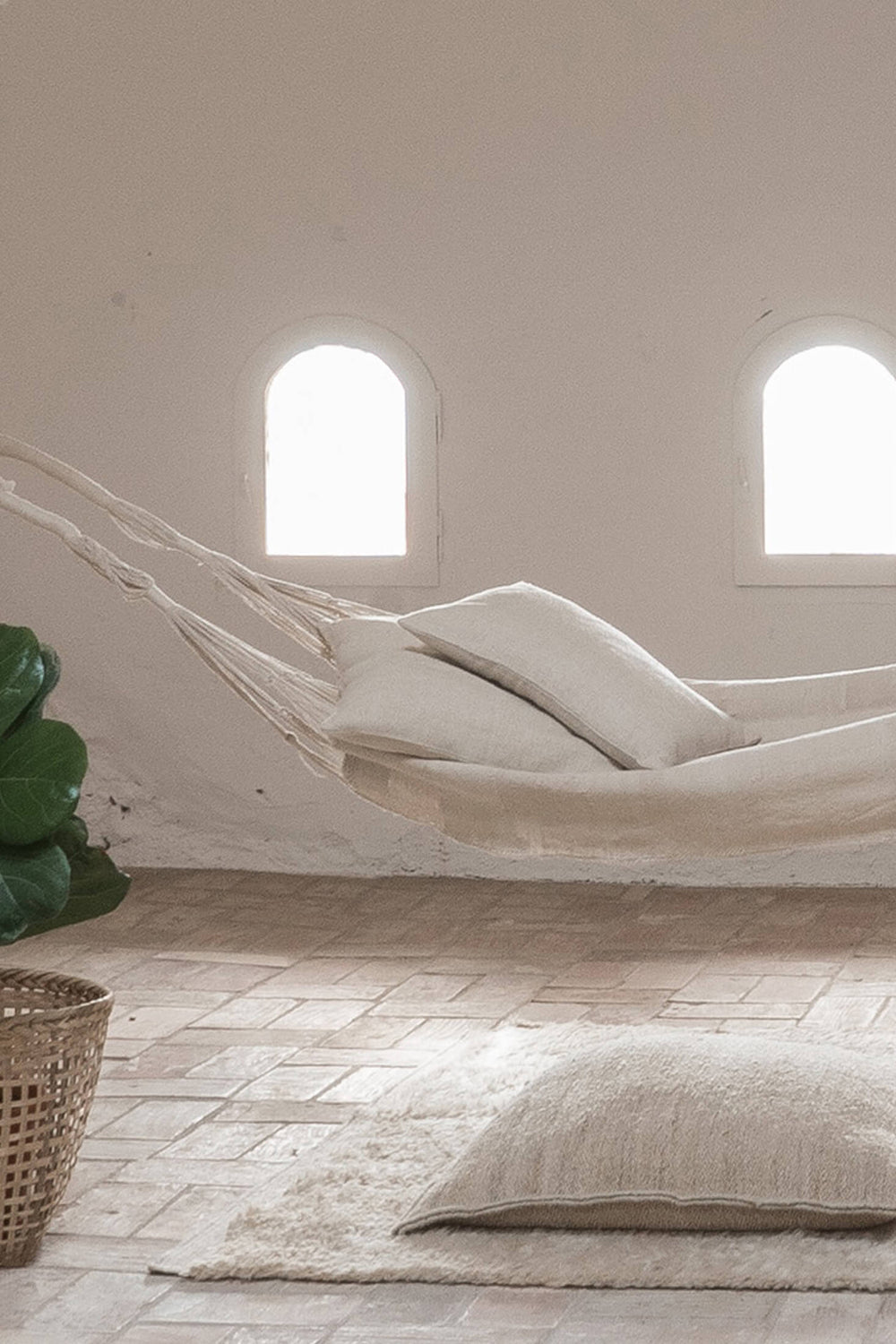 Colección Wellbeing
Wellbeing is an organism of comforting textile products that support the human experience. All the items focus on tactility, materiality, craft and quality. They add warmth, softness and comfort to indoor environments, and a connection to the senses. The collection uses traditional techniques and crafted details that make the normal special.
The Wellbeing collection uses hand spun Afghan wool, nettle, jute, linen, Tussar silk as well as cork, wood, raw wool, and raw cotton carefully sourced by nanimarquina's team, as close as possible to where the pieces from the collection are produced, using traditional craft techniques and local artisans with whom nanimarquina has worked with for a long time.
Ver colección Wellbeing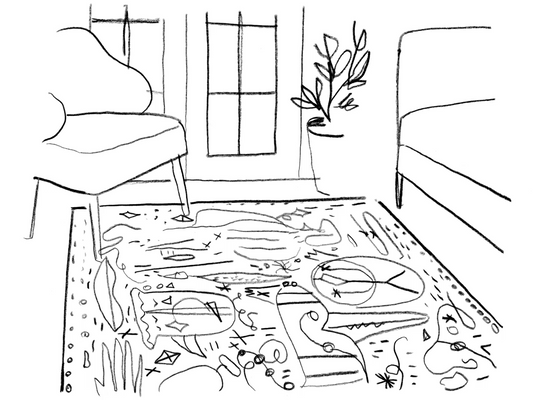 Te ayudamos a escoger la medida de alfombra que mejor se adapta a tu espacio
Elegir una alfombra es una decisión importante. Esta ordenará y dará personalidad a la estancia.
Hay que tener en cuenta con qué otros objetos va a convivir para que esté completamente integrada y aporte calidez y confort al espacio.
Para ayudarte, hemos preparado una guía de medidas para que sea más fácil conseguir el acabado deseado.